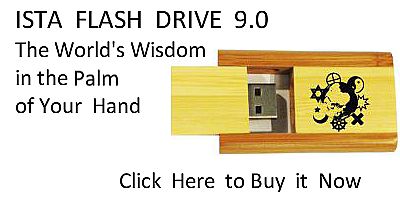 Sacred Texts
Christianity
Calvin
Index
Previous
Next
---
Calvin's Commentaries, Vol. 29: Habakkuk, Zephaniah, and Haggai, tr. by John King, [1847-50], at sacred-texts.com
---
1 The word of Jehovah, which came to Zephaniah, the son of Cushi, the son of Gedaliah, the son of Amariah, the son of Hizkiah, in the days of Josiah, the son of Amon, king of Judah.
2 By removing I will remover all things From the face of the land, saith Jehovah; I will remove man and beast;
3 And I will remove the bird of heaven, And the fishes of the sea: And stumblingblocks shall be to the ungodly! And I will cut off man From the face of the land, saith Jehovah: (190)
4 Yea, I will extend my hand upon Judah, And upon all the inhabitants of Je; And will cut off from this place the remnants of Baal, The name of its worshippers with the priests;
5 And those who worship, On their roofs, the host of heaven; And those who worship and swear by Jehovah, And swear by their own king;
6 And who turn back from following Jehovah, And who seek not Jehovah, And do not inquire of him.
7 Be silent at the presence of the Lord Jehovah! For nigh is the day of Jehovah; Yea, prepared hath Jehovah a sacrifice, He hath prepared his guests:
8 And it shall be in the day of Jehovah's sacrifice, That I will visit the princes and the king's sons, And all who wear foreign apparel;
9 And I will visit all those who dance on the threshold in that day, Who fill the house of their masters By means of rapine and fraud. (204)
10 And there shall be in that day, saith Jehovah, The voice of crying from the fish-gate, and howling from the second gate, And great breach from the hills. (212)
11 Howl ye, inhabitants of the lower part, For exterminated are the people of traffic, Cut off are all loaded with money.
12 And it shall be in that day, That I will search Jerusalem with candles, And visit the men, congealed on their lees, Who say in their hearts, — "Good will not Jehovah do, Nor will he do evil:"
13 And their substance shall be a spoil, And their house a water; And houses shall they build and not inhabit; And plant shall they vineyards, And shall not drink the wine of them.
14 Nigh is the great day of Jehovah, Nigh and hastening quickly; The voice of Jehovah's day Will cry out bitterly, — then will he be strong; (222)
15 A day of wrath shall be that day, A day of distress and of affliction, A day of tumult and of desolation, A day of darkness and of thick darkness, A day of clouds and of mist;
16 A day of trumpet and of shouting Over the fortified cities And over the lofty citadels.
17 And I will straiten men, And they shall walk as the blind, Because they have done wickedly against Jehovah; And poured out shall be their blood as dust,
18 Even their silver and their gold shall not avail To deliver them, in the day of Jehovah's wrath; And by the fire of his indignation shall their land be consumed; For a consummation, and a speedy one, Will be made of all the inhabitants of the land.
1 Gather yourselves, gather, Ye nation, not worthy of being loved;
2 Before the decree brings forth, — (As chaff shall they pass away in a day) Before it comes upon you, The fury of Jehovah's anger, — Before it comes upon you, The day of the anger of Jehovah. (232)
3 Seek Jehovah all ye meek of the land, who his judgment have sought; Seek righteousness, seek humility, It may be that ye shall be concealed In the day of Jehovah's anger.
4 For Gaza, it shall be forsaken, And Ashkelon shall be a waste; Ashod shall they at mid-day drive out, And Ekron shall be rooted up.
5 Ho! the inhabitants of the line of the sea, The nation of the Cherethites! The word of Jehovah is against you; Cannaan! the land of the Philistines! I will also exterminate thee, That there may be no inhabitant:
6 And the coast of the sea shall be a habitation For sheepcots of shepherds and folds for sheep; (242)
7 And that coast shall be For the residence of the house of Judah; Among them shall they feed; In the houses of Ashkelon Shall they in the evening lie down; For visit them shall Jehovah their God, and he will restore their captivity.
8 Heard have I the reproach of Moab, And the revilings of the children of Ammon; By which they have upbraided my people; And they have extended themselves over their border: (247)
9 Therefore as I live, Saith Jehovah of hosts, the God of Israel, — Surely Moab like Sodom shall be, And the children of Ammon like Gomorrah, A soil for the nettle and a mine for salt, And a waste for ever; The residue of my people shall plunder them, And the remnant of my nation shall possess them.
10 This shall be to them for their pride; Because they have reproached, And exulted over the people of Jehovah of hosts.
11 Terrible will Jehovah be to them; For he will consume all the gods of the earth, And worship him shall each from his place, All the islands of the nations. —
12 Ye also Ethiopians! — Slain by my sword shall they be.
13 And extend will he his hand to the north, And he will destroy Assyria, And set Nineveh a waste, A desolation like the desert:
14 And lie down within it shall flocks, All the beasts of the nations; Even the bittern and the owl Shall on its pillars pass the night; A voice shall sing in the window, In the door-way there shall be desolation, For he will make bare the cedar.
15 This is the exulting city! Which sat in confidence, Which said in her heart, — "I am, and there is besides me no other." How is she become a waste, A resting-place for beasts! Every one who shall pass by Will hiss at her, he will shake his hand.
1 Wo to the polluted and the filthy — The city which is an oppressor! (261)
2 She has not attended to the voice, She has not received correction, In Jehovah has she not trusted, To her God she has not drawn nigh!
3 Her princes within her are roaring lions, Her judges, the wolves of the evening; They break not the bones in the morning!
4 Her Prophets are vain, men of deceits; (268) Her Priests have polluted what is holy, They have subverted the law. (269)
5 Jehovah is just in the midst of her, He will not do iniquity; Every morning his judgment He brings to light, — he fails not: Yet the unjust knoweth no shame.
6 I have cut off nations, Waste have become their citadels, I have destroyed their streets, So that no one passes through; Wasted have become their cities, That there is not a man, not an inhabitant: (275)
7 I said, "surely, thou wilt fear me, Thou wilt receive instruction;" Then cut off should not be her habitation, However I might have visited her: — (279) Truly! they have hastened, They have corrupted all their doings!
8 Therefore look for me, saith Jehovah, Till the day when I shall rise up for the prey; For my purpose is, To gather nations, to assemble kingdoms, That I may pour upon them my wrath, The whole fury of mine anger; For with the fire of my indignation Shall be devoured the whole earth. (281)
9 But I will then turn to the people a pure lip, That they may all call on the name of Jehovah, That they may serve him with one consent. (283)
10 Beyond the rivers of Ethiopia shall be my suppliants; The daughter of my dispersed shall bring mine offering.
11 In that day thou shalt not be ashamed On account of all thy doings, By which thou hast transgressed against me; For then will I remove from the midst of thee Those who rejoice in thy pride, And thou shalt not take pride any more In my holy mountain. (292)
12 And I will cause to remain in the midst of thee, A people afflicted and poor; And they shall trust in the name of Jehovah.
13 The remnant of Israel shall not do iniquity, And they shall not speak falsehood, And not found in their mouth Shall be a deceitful tongue; And they shall feed and lie down, And there shall be none to terrify them
14 Exult thou daughter of Sion, Exult thou Israel; Rejoice, exult with thy whole heart, Thou daughter of je: (299)
15 Removed has Jehovah thy judgments, He has turned aside thine enemies; The King of Israel, Jehovah, is in the midst of thee, Thou shalt see evil no more.
16 In that day it shall be said to je, Fear not; Sion! relaxed let not thine hands be.
17 Jehovah thy God is in the midst of thee, He is strong, he will save; He will exult over thee with joy, He will rest in his love, (304) He will exult over thee with triumph.
18 The afflicted, at the appointed time, Will I gather, — who shall be of thee; Who sustained for her reproach. (308)
19 Behold, I will destroy all thine oppressors at that time, And I will save the halting, And restore the driven away, To make them a praise and a name In the land of their reproach.
20 At that time will I restore you, At that time will I gather you; For I will make you a name and a praise Among all the nations of the earth; When I shall restore your captivities, Before your eyes saith Jehovah.
end of new translation of zephaniah.
---
Next: Haggai