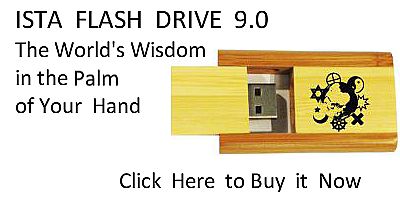 Sacred Texts
Christianity
Index
Previous
Next
---
Buy this Book at Amazon.com
---


The Adornment of the Spiritual Marriage, by Jan van Ruysbroeck, [1916], at sacred-texts.com
---
CHAPTER XXI
A SIMILITUDE HOW A MAN SHOULD ACT AND BEAR HIMSELF IN THIS CASE
Now I will give you a short similitude, that you may not err in this case, but may govern yourselves prudently. You should watch the wise bee and do as it does. It dwells in unity, in the congregation of its fellows, and goes forth, not in the storm, but in calm and still weather, in the sunshine, towards all those flowers in which sweetness may be found. It does not rest on any flower, neither on any beauty nor on any sweetness; but it draws from them honey and wax, that is to say, sweetness and light-giving matter, and brings both to the unity of the hive, that therewith it may produce fruits, and be greatly profitable. Christ, the Eternal Sun, shining into the open heart, causes that heart to grow and to bloom, and it overflows with all the inward powers with joy and sweetness.
So the wise man will do like the bee, and he will fly forth with attention and with reason and with discretion, towards all those gifts and towards all that sweetness which he has ever experienced, and towards all the good which God has ever done to him. And in the light of love and with inward observation, he will taste of the multitude of consolations and good things; and will not rest upon any flower of the gifts of God, but, laden with gratitude and praise, will fly back into the unity, wherein he wishes to rest and to dwell eternally with God.
This is the second degree of that inward working which adorns the lower part of man in many ways.
---
Next: Chapter XXII. Of The Third Degree of the Spiritual Coming of Christ