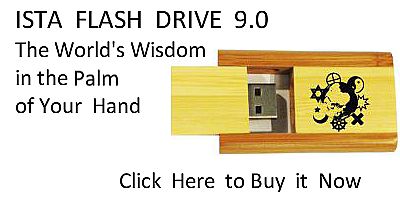 Sacred Texts
Christianity
Index
Previous
Next
---
Buy this Book at Amazon.com
---


The Adornment of the Spiritual Marriage, by Jan van Ruysbroeck, [1916], at sacred-texts.com
---
CHAPTER XXIII
OF THREE ENEMIES TO BE OVERCOME BY RIGHTEOUSNESS
Now, if we wish to possess these virtues, and to cast out their opposites, we must possess righteousness, and we must practise and preserve it in purity of heart unto death; for we have three powerful adversaries, who tempt us and make war on us at all times, in all places, and in many ways. If we make peace with one of these three, and become subject to him, we are vanquished; for the three of them agree together in all iniquity.
These three adversaries are the devil, the world and our own flesh; and this last is the nearest to us and often the worst and most harmful of all three to us; for our fleshly lusts are the weapons with which our enemies make war on us. Idleness and indifference to virtue and the glory of God, these are the causes and the occasions of the struggle. But the weakness of our nature, our carelessness and ignorance of truth, these are the swords with which our enemies often wound, and sometimes conquer us.
And for this reason we should build up a wall and make a separation within ourselves. And the lower part of ourselves, which is beastly and contrary to the virtues, and which wills our separation from God, we should hate and persecute, and we should torment it by means of penances and austerity of life; so that it be always repressed, and subject to reason, that thereby righteousness and purity of heart may always have the upper hand in all the works of virtue. And all the suffering, grief, and persecution, which God sends us through these enemies of virtue, we should gladly bear for the glory of God, and for the honour of the virtues, and that we may obtain and possess righteousness in purity of heart; for Christ says: Blessed are they which are persecuted for righteousness sake: for theirs is the Kingdom of Heaven. For a righteousness which is maintained in suffering and in virtuous deeds is like the penny which is counted as heavy as the kingdom of God; and with it is bought eternal life.
And with these virtues a man goes out towards God, towards himself, and towards his neighbour, in good customs, in virtues, and in righteousness.
---
Next: Chapter XXIV. Of the Kingdom of the Soul