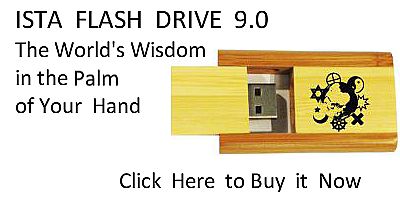 Sacred Texts
Bible
Index
Previous
Next
---
Buy this Book at Amazon.com
---


The Complete Sayings of Jesus, by Arthur Hinds, [1927], at sacred-texts.com
---
XCIX
TO THE CHURCH IN THYATIRA—"I WILL GIVE UNTO EVERY ONE OF YOU ACCORDING TO HIS WORKS"
A.D. 96.
Revelation 2, 18-29.
AND unto the angel of the church in Thyatira write;
These things saith the Son of God, who hath his eyes like unto a flame of fire, and his feet are like fine brass;
I know thy works, and charity, and service, and faith, and thy patience, and thy works; and the last to be more than the first.
Notwithstanding I have a few things against thee, because thou sufferest that woman Jezebel, which calleth herself a prophetess, to teach and to seduce my servants to commit fornication, and to eat things sacrificed unto idols. And I gave her space to repent of her fornication; and she repented not. Behold, I will cast her into a bed, and them that commit adultery with her into great tribulation, except they repent of their deeds. And I will kill her children with death; and all the churches shall know that I am he which searcheth the reins and hearts: and I will give unto every one of you according to your works.
But unto you I say, and unto the rest in Thyatira, as many as have not this doctrine, and which have not known the depths of Satan, as they speak; I will put upon you none other burden. But that which ye have already, hold fast till I come.
And he that overcometh, and keepeth my works unto the end, to him will I give power over the nations: and he shall rule them with a rod of iron; as the vessels of a potter shall they be broken to shivers: even as I received of my Father. And I will give him the morning star.
He that hath an ear, let him hear what the Spirit saith unto the churches.
---
Next: C. To the Church in Sardis—"Be Watchful: I Will Come As a Thief"