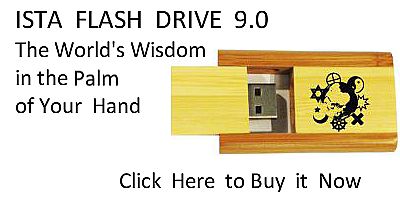 Sacred Texts
Atlantis
Index
Previous
Next
---


The Oera Linda Book, by Wiliam R. Sandbach, [1876], at sacred-texts.com
---
These are the Laws Established for the Government of the Citadels.
1. Whenever a citadel is built, the lamp belonging to it must be lighted at the original lamp in Texland, and that can only be done by the mother.
2. Every mother shall appoint her own maidens. She may even choose those who are mothers in other towns.
3. The mother of Texland may appoint her own successor, but should she die without having done so, the election shall take place at a general assembly of the whole nation.
4. The mother of Texland may have twenty-one maidens and seven assistants, so that there may always be seven to attend the lamp day and night. She may have the same number of maidens who are mothers in other towns.
5. If a maiden wishes to marry, she must announce it to the mother, and immediately resign her office, before her passion shall have polluted the light.
6. For the service of the mother and of each of the Burgtmaidens there shall be appointed twenty-one townsmen—seven civilians of mature years, seven warriors of mature years, and seven seamen of mature years.
7. Out of the seven three shall retire every year, and shall not be replaced by members of their own family nearer than the fourth degree.
8. Each may have three hundred young townsmen as defenders.
9. For this service they must study Frya's Tex and the laws. From the sages they must learn wisdom, from the warriors the art of war, and from the sea-kings the skill required for distant voyages.
10. Every year one hundred of the defenders shall return to their homes, and those that may have been wounded shall remain in the citadels.
11. At the election of the defenders no burgher or Grevetman, or other person of distinction, shall vote, but only the people.
12. The mother at Texland shall have three times seven active messengers, and three times twelve speedy horses. In the other citadels each maiden shall have three messengers and seven horses.
13. Every citadel shall have fifty agriculturists chosen by the people, but only those may be chosen who are not strong enough to go to war or to go to sea.
14. Every citadel must provide for its own sustenance, and must maintain its own defences, and look after its share of the general contributions.
15. If a man is chosen to fill any office and refuses to serve, he can never become a burgher, nor have any vote. And if he is already a burgher, he shall cease to be so.
16. If any man wishes to consult the mother or a Burgtmaid, he must apply to the secretary, who will take him to the Burgtmaster. He will then be examined by a surgeon to see if he is in good health. If he is passed,
he shall lay aside his arms, and seven warriors shall present him to the mother.
17. If the affair concerns only one district, he must bring forward not less than three witnesses; but if it affects the whole of Friesland, he must have twenty-one additional witnesses, in order to guard against any deceptions.
18. Under all circumstances the mother must take care that her children, that is, Frya's people, shall remain as temperate as possible. This is her most important duty, and it is the duty of all of us to help her in performing it.
19. If she is called upon to decide any judicial question between a Grevetman and the community, she must incline towards the side of the community in order to maintain peace, and because it is better that one man should suffer than many.
20. If any one comes to the mother for advice, and she is prepared to give it, she must do it immediately. If she does not know what to advise, he must remain waiting seven days; and if she then is unable to advise, he must go away without complaining, for it is better to have no advice at all than bad advice.
21. If a mother shall have given bad advice out of illwill, she must be killed or driven out of the land, deprived of everything.
22. If her Burgtheeren are accomplices, they are to be treated in a similar manner.
23. If her guilt is doubtful or only suspected, it must be considered and debated, if necessary, for twenty-one weeks. If half the votes are against her, she must be declared innocent. If two-thirds are against her, she must wait a whole year. If the votes are then the same, she must be considered guilty, but may not be put to death.
24. If any of the one-third who have voted for her wish to go away with her, they may depart with all their live and dead stock, and shall not be the less considered, since the majority maybe wrong as well as the minority.
---
Next: Universal Law