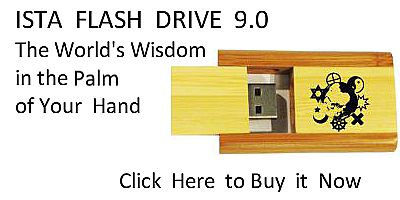 Sacred Texts
Islam
Index
Hypertext Qur'an
Unicode
Palmer
Pickthall
Yusuf Ali English
Rodwell
Sūra LXXV.: Qiyāmat, or the Resurrection. Index
Previous
Next
---


The Holy Quran, tr. by Yusuf Ali, [1934], at sacred-texts.com
---
Sūra LXXV.: Qiyāmat, or the Resurrection.
Section 2
---

31. So he gave nothing
In charity, nor
Did he pray!—
---

32. Walakin kaththaba watawalla
32. But on the contrary,
He rejected Truth
And turned away!
---

33. Thumma thahaba ila ahlihi yatamatta
33. Then did he stalk
To his family
In full conceit!
---

34. Woe to thee,
(O man!, yea, woe!
---

35. Again, woe to thee,
(O man!), yea, woe!
---

36. Ayahsabu al-insanu an yutraka sudan
36. Does Man think
That he will be left
Uncontrolled, (without purpose)?
---

37. Alam yaku nutfatan min manayyin yumna
37. Was he not a drop
Of sperm emitted
(In lowly form)?
---

38. Thumma kana AAalaqatan fakhalaqa fasawwa
38. Then did he become
A leech-like clot;
Then did (God) make
And fashion (him)
In due proportion.
---

39. FajaAAala minhu alzzawjayni alththakara waal-ontha
39. And of him He made
Two sexes, male
And female.
---

40. Alaysa thalika biqadirin AAala an yuhyiya almawta
40. Has not He, (the same),
The power to give life
To the dead?