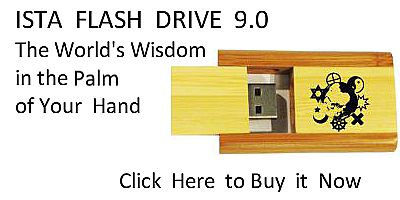 Sacred Texts
Islam
Index
Hypertext Qur'an
Unicode
Palmer
Pickthall
Yusuf Ali English
Rodwell
Sūra LXIV.: Tagābun, or Mutual Loss and Gain. Index
Previous
Next
---


The Holy Quran, tr. by Yusuf Ali, [1934], at sacred-texts.com
---
Sūra LXIV.: Tagābun, or Mutual Loss and Gain.
Section 2
---

11. Ma asaba min museebatin illa bi-ithni Allahi waman yu/min biAllahi yahdi qalbahu waAllahu bikulli shay-in AAaleemun
11. No kind of calamity
Can occur, except
By the leave of God:
And if any one believes
In God, (God) guides his
Heart (aright): for God
Knows all things.
---

12. WaateeAAoo Allaha waateeAAoo alrrasoola fa-in tawallaytum fa-innama AAala rasoolina albalaghu almubeenu
12. So obey God, and obey
His Apostle: but if
Ye turn back, the duty
Of Our Apostle is but
To proclaim (the Message)
Clearly and openly.
---

13. Allahu la ilaha illa huwa waAAala Allahi falyatawakkali almu/minoona
13. God! There is no god
But He: and on God,
Therefore, let the Believers
Put their trust.
---

14. Ya ayyuha allatheena amanoo inna min azwajikum waawladikum AAaduwwan lakum faihtharoohum wa-in taAAfoo watasfahoo wataghfiroo fa-inna Allaha ghafoorun raheemun
14. O ye who believe!
Truly, among your wives
And your children are (some
That are) enemies to
Yourselves: so beware
Of them! But if ye
Forgive and overlook,
And cover up (their faults),
Verily God is
Oft-Forgiving, Most Merciful.
---

15. Innama amwalukum waawladukum fitnatun waAllahu AAindahu ajrun AAatheemun
15. Your riches and your children
May be but a trial:
But in the Presence of God,
Is the highest Reward.
---

16. Faittaqoo Allaha ma istataAAtum waismaAAoo waateeAAoo waanfiqoo khayran li-anfusikum waman yooqa shuhha nafsihi faola-ika humu almuflihoona
16. So fear God
As much as ye can;
Listen and obey;
And spend in charity
For the benefit of
Your own souls.
And those saved from
The covetousness of their own
Souls,—they are the ones
That achieve prosperity.
---

17. In tuqridoo Allaha qardan hasanan yudaAAifhu lakum wayaghfir lakum waAllahu shakoorun haleemun
17. If ye loan to God
A beautiful loan, He
Will double it to
Your (credit), and He
Will grant you Forgiveness:
For God is most Ready
To appreciate (service)
Most Forbearing,—
---

18. AAalimu alghaybi waalshshahadati alAAazeezu alhakeemu
18. Knower of what is hidden
And what is open,
Exalted in Might,
Full of Wisdom.