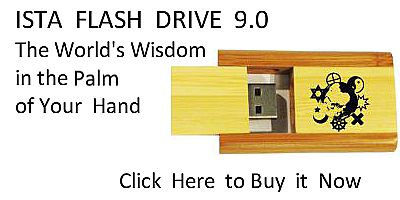 Sacred Texts
Islam
Index
Hypertext Qur'an
Unicode
Palmer
Pickthall
Yusuf Ali English
Rodwell
Sūra LVII.: Ḥadīd, or Iron. Index
Previous
Next
---


The Holy Quran, tr. by Yusuf Ali, [1934], at sacred-texts.com
---
Sūra LVII.: Ḥadīd, or Iron.
Section 3
---

20. IAAlamoo annama alhayatu alddunya laAAibun walahwun wazeenatun watafakhurun baynakum watakathurun fee al-amwali waal-awladi kamathali ghaythin aAAjaba alkuffara nabatuhu thumma yaheeju fatarahu musfarran thumma yakoonu hutaman wafee al-akhirati AAathabun shadeedun wamaghfiratun mina Allahi waridwanun wama alhayatu alddunya illa mataAAu alghuroori
20. Know ye (all), that
The life of this world
Is but play and amusement,
Pomp and mutual boasting
And multiplying, (in rivalry)
Among yourselves, riches
And children.
Here is a similitude:
How rain and the growth
Which it brings forth, delight
(The hearts of) the tillers;
Soon it withers; thou
Wilt see it grow yellow;
Then it becomes dry
And crumbles away.
But in the Hereafter
Is a Penalty severe
(For the devotees of wrong).
And Forgiveness from God
And (His) Good Pleasure
(For the devotees of God).
And what is the life
Of this world, but
Goods and chattels
Of deception?
---

21. Sabiqoo ila maghfiratin min rabbikum wajannatin AAarduha kaAAardi alssama-i waal-ardi oAAiddat lillatheena amanoo biAllahi warusulihi thalika fadlu Allahi yu/teehi man yashao waAllahu thoo alfadli alAAatheemi
21. Be ye foremost (in seeking)
Forgiveness from your Lord,
And a Garden (of Bliss),
The width whereof is
As the width of
Heaven and earth,
Prepared for those who believe
In God and His apostles:
That is the Grace of God,
Which He bestows on whom
He pleases: and God is
The Lord of Grace abounding.
---

22. Ma asaba min museebatin fee al-ardi wala fee anfusikum illa fee kitabin min qabli an nabraaha inna thalika AAala Allahi yaseerun
22. No misfortune can happen
On earth or in your souls
But is recorded in
A decree before We bring
It into existence:
That is truly easy for God:
---

23. Likayla ta/saw AAala ma fatakum wala tafrahoo bima atakum waAllahu la yuhibbu kulla mukhtalin fakhoorin
23. In order that ye may
Not despair over matters
That pass you by,
Nor exult over favours
Bestowed upon you.
For God loveth not
Any vainglorious boaster,—
---

24. Allatheena yabkhaloona waya/muroona alnnasa bialbukhli waman yatawalla fa-inna Allaha huwa alghaniyyu alhameedu
24. Such persons as are
Covetous and commend
Covetousness to men.
And if any turn back
(From God's Way), verily
God is free of all needs,
Worthy of all praise.
---

25. Laqad arsalna rusulana bialbayyinati waanzalna maAAahumu alkitaba waalmeezana liyaqooma alnnasu bialqisti waanzalna alhadeeda feehi ba/sun shadeedun wamanafiAAu lilnnasi waliyaAAlama Allahu man yansuruhu warusulahu bialghaybi inna Allaha qawiyyun AAazeezun
25. We sent aforetime
Our apostles with Clear Signs
And sent down with them
The Book and the Balance
(Of Right and Wrong), that men
May stand forth in justice;
And We sent down Iron
In which is (material for)
Mighty war, as well as
Many benefits for mankind,
That God may test who
It is that will help,
Unseen, Him and His apostles:
For God is Full of Strength,
Exalted in Might
(And able to enforce His Will).