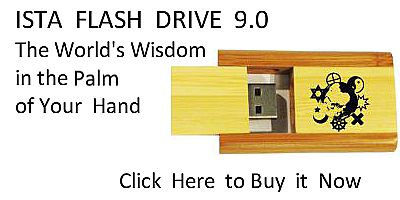 Sacred Texts
Islam
Index
Hypertext Qur'an
Unicode
Palmer
Pickthall
Yusuf Ali English
Rodwell
Sūra LVI.: Wāqi'a, or The Inevitable Event. Index
Previous
Next
---


The Holy Quran, tr. by Yusuf Ali, [1934], at sacred-texts.com
---
Sūra LVI.: Wāqi'a, or The Inevitable Event.
Section 3
---

75. Fala oqsimu bimawaqiAAi alnnujoomi
75. Furthermore I call
To witness the setting
Of the Stars,—
---

76. Wa-innahu laqasamun law taAAlamoona AAatheemun
76. And that is indeed
A mighty adjuration
If ye but knew,—
---

77. Innahu laqur-anun kareemun
77. That this is indeed
A Qur-ān most honourable,
---

78. In a Book well-guarded,
---

79. La yamassuhu illa almutahharoona
79. Which none shall touch
But those who are clean:
---

80. Tanzeelun min rabbi alAAalameena
80. A Revelation from the Lord
Of the Worlds.
---

81. Afabihatha alhadeethi antum mudhinoona
81. Is it such a Message
That ye would hold
In light esteem?
---

82. WatajAAaloona rizqakum annakum tukaththiboona
82. And have ye made it
Your livelihood that ye
Should declare it false?
---

83. Falawla itha balaghati alhulqooma
83. Then why do ye not
(Intervene) when (the soul
Of the dying man)
Reaches the throat,—
---

84. Waantum heena-ithin tanthuroona
84. And ye the while
(Sit) looking on,—
---

85. Wanahnu aqrabu ilayhi minkum walakin la tubsiroona
85. But We are nearer
To him than ye,
And yet see not,—
---

86. Falawla in kuntum ghayra madeeneena
86. Then why do ye not,—
If you are exempt
From (future) account,—
---

87. TarjiAAoonaha in kuntum sadiqeena
87. Call back the soul,
If ye are true
(In your claim of Independence)?
---

88. Faamma in kana mina almuqarrabeena
88. Thus, then, if he
Be of those Nearest to God,
---

89. Farawhun warayhanun wajannatu naAAeemin
89. (There is for him) Rest
And Satisfaction, and
A Garden of Delights.
---

90. Waamma in kana min as-habi alyameeni
90. And if he be
Of the Companions of
The Right Hand,
---

91. Fasalamun laka min as-habi alyameeni
91. (For him is the salutation),
"Peace be unto thee",
From the Companions
Of the Right Hand.
---

92. Waamma in kana mina almukaththibeena alddalleena
92. And if he be
Of those who treat
(Truth) as Falsehood,
Who go wrong,
---

93. For him is Entertainment
With Boiling Water,
---

94. And burning in Hell-Fire.
---

95. Inna hatha lahuwa haqqu alyaqeeni
95. Verily, this is
The Very Truth
And Certainty.
---

96. Fasabbih biismi rabbika alAAatheemi
96. So celebrate with praises
The name of thy Lord,
The Supreme.