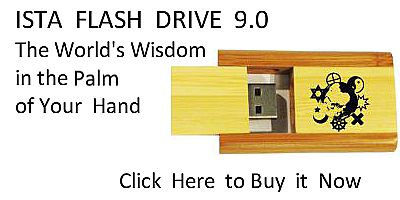 Sacred Texts
Islam
Index
Hypertext Qur'an
Unicode
Palmer
Pickthall
Yusuf Ali English
Rodwell
Sūra LVI.: Wāqi'a, or The Inevitable Event. Index
Previous
Next
---


The Holy Quran, tr. by Yusuf Ali, [1934], at sacred-texts.com
---
Sūra LVI.: Wāqi'a, or The Inevitable Event.
Section 2
---

39. Thullatun mina al-awwaleena
39. A (goodly) number
From those of old,
---

40. Wathullatun mina al-akhireena
40. And a (goodly) number
From those of later times.
---

41. Waas-habu alshshimali ma as-habu alshshimali
41. The Companions of
The Left Hand,—
What will be
The Companions of
The Left Hand?
---

42. (They will be) in the midst
Of a fierce Blast of Fire
And in Boiling Water,
---

43. And in the shades
Of Black Smoke:
---

44. Nothing (will there be)
To refresh, nor to please:
---

45. Innahum kanoo qabla thalika mutrafeena
45. For that they were wont
To be indulged, before that,
In wealth (and luxury),
---

46. Wakanoo yusirroona AAala alhinthi alAAatheemi
46. And persisted obstinately
In wickedness supreme!
---

47. Wakanoo yaqooloona a-itha mitna wakunna turaban waAAithaman a-inna lamabAAoothoona
47. And they used to say,
"What! when we die
And become dust and bones,
Shall we then indeed
Be raised up again?—
---

48. "(We) and our fathers of old?"
---

49. Qul inna al-awwaleena waal-akhireena
49. Say: "Yea, those of old
And those of later times,
---

50. LamajmooAAoona ila meeqati yawmin maAAloomin
50. "All will certainly be
Gathered together for the meeting
Appointed for a Day
Well-known.
---

51. Thumma innakum ayyuha alddalloona almukaththiboona
51. "Then will ye truly,—
O ye that go wrong,
And treat (Truth) as Falsehood!—
---

52. Laakiloona min shajarin min zaqqoomin
52. "Ye will surely taste
Of the Tree of Zaqqūm.
---

53. Famali-oona minha albutoona
53. "Then will ye fill
Your insides therewith,
---

54. Fashariboona AAalayhi mina alhameemi
54. "And drink Boiling Water
On top of it:
---

55. Fashariboona shurba alheemi
55. "Indeed ye shall drink
Like diseased camels
Raging with thirst!"
---

56. Hatha nuzuluhum yawma alddeeni
56. Such will be their entertainment
On the Day of Requital!
---

57. Nahnu khalaqnakum falawla tusaddiqoona
57. It is We Who have
Created you: why will ye
Not witness the Truth?
---

58. Do ye then see?—
The (human Seed) that
Ye throw out,—
---

59. Aantum takhluqoonahu am nahnu alkhaliqoona
59. Is it ye who create it,
Or are We the Creators?
---

60. Nahnu qaddarna baynakumu almawta wama nahnu bimasbooqeena
60. We have decreed Death
To be your common lot,
And We are not
To be frustrated
---

61. AAala an nubaddila amthalakum wanunshi-akum fee ma la taAAlamoona
61. From changing your Forms
And creating you (again)
In (Forms) that ye know not.
---

62. Walaqad AAalimtumu alnnash-ata al-oola falawla tathakkaroona
62. And ye certainly know already
The first form of creation:
Why then do ye not
Celebrate His praises?
---

63. See ye the seed that
Ye sow in the ground?
---

64. Aantum tazraAAoonahu am nahnu alzzariAAoona
64. Is it ye that cause it
To grow, or are We
The Cause?
---

65. Law nashao lajaAAalnahu hutaman fathaltum tafakkahoona
65. Were it Our Will,
We could crumble it
To dry powder, and ye would
Be left in wonderment,
---

66. (Saying), "We are indeed
Left with debts (for nothing):
---

67. "Indeed are we shut out
(Of the fruits of our labour)",
---

68. Afaraaytumu almaa allathee tashraboona
68. See ye the water
Which ye drink?
---

69. Aantum anzaltumoohu mina almuzni am nahnu almunziloona
69. Do ye bring it Down
(In rain) from the Cloud
Or do We?
---

70. Law nashao jaAAalnahu ojajan falawla tashkuroona
70. Were it Our Will,
We could make it
Salt (and unpalatable):
Then why do ye not
Give thanks?
---

71. Afaraaytumu alnnara allatee tooroona
71. See ye the Fire
Which ye kindle?
---

72. Aantum ansha/tum shajarataha am nahnu almunshi-oona
72. Is it ye who grow
The tree which feeds
The fire, or do We
Grow it?
---

73. Nahnu jaAAalnaha tathkiratan wamataAAan lilmuqweena
73. We have made it
A memorial (of Our handiwork),
And an article of comfort
And convenience for
The denizens of deserts.
---

74. Fasabbih biismi rabbika alAAatheemi
74. Then celebrate with praises,
The name of thy Lord,
The Supreme!