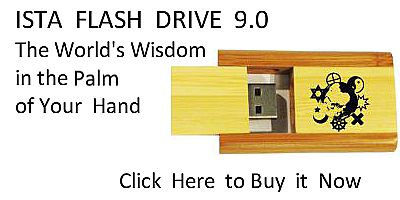 Sacred Texts
Islam
Index
Hypertext Qur'an
Unicode
Palmer
Pickthall
Yusuf Ali English
Rodwell
Sūra XLIV.: Du<u>kh</u>ān, or Smoke (or Mist.) Index
Previous
Next
---


The Holy Quran, tr. by Yusuf Ali, [1934], at sacred-texts.com
---
Sūra XLIV.: Dukhān, or Smoke (or Mist.)
Section 3
---

43. Inna shajarata alzzaqqoomi
43. Verily the tree
Of Zaqqūm
---

44. Will be the food
Of the Sinful,—
---

45. Kaalmuhli yaghlee fee albutooni
45. Like molten brass;
It will boil
In their insides,
---

46. Like the boiling
Of scalding water.
---

47. Khuthoohu faiAAtiloohu ila sawa-i aljaheemi
47. (A voice will cry:
"Seize ye him
And drag him
Into the midst
Of the Blazing Fire!
---

48. Thumma subboo fawqa ra/sihi min AAathabi alhameemi
48. "Then pour over his head
The Penalty of Boiling Water
---

49. Thuq innaka anta alAAazeezu alkareemu
49. "Taste thou (this)!
Truly wast thou
Mighty, full of honour!
---

50. Inna hatha ma kuntum bihi tamtaroona
50. "Truly this is what
Ye used to doubt!"
---

51. Inna almuttaqeena fee maqamin ameenin
51. As to the Righteous
(They will be) in
A position of Security,
---

52. Among Gardens and Springs;
---

53. Yalbasoona min sundusin wa-istabraqin mutaqabileena
53. Dressed in fine silk
And in rich brocade,
They will face each other;
---

54. Kathalika wazawwajnahum bihoorin AAeenin
54. So; and We shall
Join them to Companions
With beautiful, big,
And lustrous eyes.
---

55. YadAAoona feeha bikulli fakihatin amineena
55. There can they call
For every kind of fruit
In peace and security;
---

56. La yathooqoona feeha almawta illa almawtata al-oola wawaqahum AAathaba aljaheemi
56. Nor will they there
Taste Death, except the first
Death; and He will preserve
Them from the Penalty
Of the Blazing Fire,—
---

57. Fadlan min rabbika thalika huwa alfawzu alAAatheemu
57. As a Bounty from thy Lord!
That will be
The supreme achievement!
---

58. Fa-innama yassarnahu bilisanika laAAallahum yatathakkaroona
58. Verily, We have made
This (Qur-ān) easy,
In thy tongue,
In order that they
May give heed.
---

59. Fairtaqib innahum murtaqiboona
59. So wait thou and watch;
For they (too) are waiting.