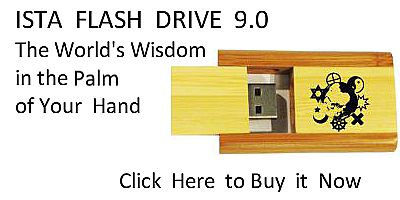 Sacred Texts
Islam
Index
Hypertext Qur'an
Unicode
Palmer
Pickthall
Yusuf Ali English
Rodwell
Sūra XXVI.: Shu'arāa, or The Poets. Index
Previous
Next
---


The Holy Quran, tr. by Yusuf Ali, [1934], at sacred-texts.com
---
Sūra XXVI.: Shu'arāa, or The Poets.
Section 8
---

141. Kaththabat thamoodu almursaleena
141. The Thamūd (people) rejected
The apostles.
---

142. Ith qala lahum akhoohum salihun ala tattaqoona
142. Behold, their brother Ṣāliḥ
Said to them: "Will you not
Fear (God)?
---

143. Innee lakum rasoolun ameenun
143. "I am to you an apostle
Worthy of all trust.
---

144. Faittaqoo Allaha waateeAAooni
144. "So fear God, and obey me.
---

145. Wama as-alukum AAalayhi min ajrin in ajriya illa AAala rabbi alAAalameena
145. "No reward do I ask
Of you for it: my reward
Is only from the Lord
Of the Worlds.
---

146. Atutrakoona fee ma hahuna amineena
146. "Will ye be left secure,
In (the enjoyment of) all
That ye have here?—
---

147. "Gardens and Springs,
---

148. WazurooAAin wanakhlin talAAuha hadeemun
148. "And corn-fields and date palms
With spathes near breaking
(With the weight of fruit)?
---

149. Watanhitoona mina aljibali buyootan fariheena
149. "And ye carve houses
Out of (rocky) mountains
With great skill.
---

150. Faittaqoo Allaha waateeAAooni
150. "But fear God and obey me;
---

151. Wala tuteeAAoo amra almusrifeena
151. "And follow not the bidding
Of those who are extravagant,—
---

152. Allatheena yufsidoona fee al-ardi wala yuslihoona
152. "Who make mischief in the land,
And mend not (their ways)."
---

153. Qaloo innama anta mina almusahhareena
153. Whey said: "Thou art only
One of those bewitched!'
---

154. Ma anta illa basharun mithluna fa/ti bi-ayatin in kunta mina alssadiqeena
154. "Thou art no more than
A mortal like us:
Then bring us a Sign,
If thou tellest the truth!"
---

155. Qala hathihi naqatun laha shirbun walakum shirbu yawmin maAAloomin
155. He said: "Here is
A she-camel: she has
A right of watering,
And ye have a right
Of watering, (severally)
On a day appointed.
---

156. Wala tamassooha bisoo-in faya/khuthakum AAathabu yawmin AAatheemin
156. "Touch her not with harm,
Lest the Penalty
Of a Great Day
Seize you."
---

157. FaAAaqarooha faasbahoo nadimeena
157. But they ham-strung her:
Then did they become
Full of regrets.
---

158. Faakhathahumu alAAathabu inna fee thalika laayatan wama kana aktharuhum mu/mineena
158. But the Penalty seized them.
Verily in this is a Sign:
But most of them
Do not believe.
---

159. Wa-inna rabbaka lahuwa alAAazeezu alrraheemu
159. And verily thy Lord
Is He, the Exalted in Might,
Most Merciful.