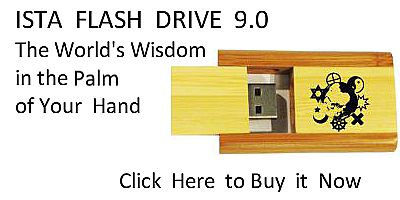 Sacred Texts
Islam
Index
Hypertext Qur'an
Unicode
Palmer
Pickthall
Yusuf Ali English
Rodwell
Sūra XXVI.: Shu'arāa, or The Poets. Index
Previous
Next
---


The Holy Quran, tr. by Yusuf Ali, [1934], at sacred-texts.com
---
Sūra XXVI.: Shu'arāa, or The Poets.
Section 7
---

123. Kaththabat AAadun almursaleena
123. The 'Ad (people) rejected'
The apostles.
---

124. Ith qala lahum akhoohum hoodun ala tattaqoona
124. Behold, their brother Hūd
Said to them: "Will ye not
Fear (God)?
---

125. Innee lakum rasoolun ameenun
125. "I am to you an apostle
Worthy of all trust:
---

126. Faittaqoo Allaha waateeAAooni
126. "So fear God and obey me.
---
127. Wama as-alukum AAalayhi min ajrin in ajriya illa AAala rabbi alAAalameena
127. "No reward do I ask
Of you for it my reward
Is only from the Lord
Of the Worlds.
---

128. Atabnoona bikulli reeAAin ayatan taAAbathoona
128. "Do ye build a landmark
On every high place
To amuse yourselves?
---

129. Watattakhithoona masaniAAa laAAallakum takhludoona
129. "And do ye get for yourselves
Fine buildings in the hope
Of living therein (for ever)?
---

130. Wa-itha batashtum batashtum jabbareena
130. "And when ye exert
Your strong hand,
Do ye do it like men
Of absolute power?
---

131. Faittaqoo Allaha waateeAAooni
131. "Now fear God, and obey me.
---

132. Waittaqoo allathee amaddakum bima taAAlamoona
132. "Yea, fear Him Who
Has bestowed on you
Freely all that ye know.
---

133. Amaddakum bi-anAAamin wabaneena
133. "Freely has He bestowed
On you cattle and sons,—
---

134. "And Gardens and Springs.
---

135. Innee akhafu AAalaykum AAathaba yawmin AAatheemin
135. "Truly I fear for you
The Penalty of a Great Day."
---

136. Qaloo sawaon AAalayna awaAAathta am lam takun mina alwaAAitheena
136. They said: "It is the same
To us whether thou
Admonish us or be not
Among (our) admonishers!
---

137. In hatha illa khuluqu al-awwaleena
137. "This is no other than
A customary device
Of the ancients,
---

138. Wama nahnu bimuAAaththabeena
138. "And we are not the ones
To receive Pains and Penalties!"
---

139. Fakaththaboohu faahlaknahum inna fee thalika laayatan wama kana aktharuhum mu/mineena
139. So they rejected him,
And We destroyed them.
Verily in this is a Sign:
But most of them
Do not believe.
---

140. Wa-inna rabbaka lahuwa alAAazeezu alrraheemu
140. And verily thy Lord
Is He, the Exalted in Might,
Most Merciful.