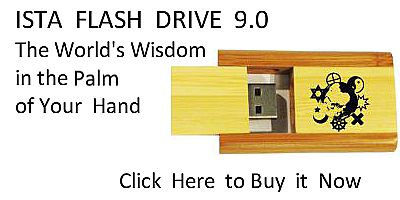 Sacred Texts
Islam
Index
Hypertext Qur'an
Unicode
Palmer
Pickthall
Yusuf Ali English
Rodwell
Sūra XVIII.: Kahf, or the Cave. Index
Previous
Next
---


The Holy Quran, tr. by Yusuf Ali, [1934], at sacred-texts.com
---
Sūra XVIII.: Kahf, or the Cave.
Section 12
---

102. Afahasiba allatheena kafaroo an yattakhithoo AAibadee min doonee awliyaa inna aAAtadna jahannama lilkafireena nuzulan
102. Do the Unbelievers think
That they can take
My servants as protectors
Besides Me? Verily We
Have prepared Hell
For the Unbelievers
For (their) entertainment.
---

103. Qul hal nunabbi-okum bial-akhsareena aAAmalan
103. Say: "Shall we tell you
Of those who lose most
In respect of their deeds?—
---

104. Allatheena dalla saAAyuhum fee alhayati alddunya wahum yahsaboona annahum yuhsinoona sunAAan
104. "Those whose efforts have
Been wasted in this life,
While they thought that
They were acquiring good
By their works?"
---

105. Ola-ika allatheena kafaroo bi-ayati rabbihim waliqa-ihi fahabitat aAAmaluhum fala nuqeemu lahum yawma alqiyamati waznan
105. They are those who deny
The Signs of their Lord
And the fact of their
Having to meet Him
(In the Hereafter): vain
Will be their works,
Nor shall We, on the Day
Of Judgment, give them
Any weight.
---

106. Thalika jazaohum jahannamu bima kafaroo waittakhathoo ayatee warusulee huzuwan
106. That is their reward,
Hell; because they rejected
Faith, and took My Signs
And My Messengers
By way of jest.
---

107. Inna allatheena amanoo waAAamiloo alssalihati kanat lahum jannatu alfirdawsi nuzulan
107. As to those who believe
And work righteous deeds,
They have, for their entertainment,
The Gardens of Paradise,
---

108. Khalideena feeha la yabghoona AAanha hiwalan
108. Wherein they shall dwell
(For aye): no change
Will they wish for from them.
---

109. Qul law kana albahru midadan likalimati rabbee lanafida albahru qabla an tanfada kalimatu rabbee walaw ji/na bimithlihi madadan
109. Say: "If the ocean were
Ink (wherewith to write out)
The words of my Lord,
Sooner would the ocean be
Exhausted than would the words
Of my Lord, even if we
Added another ocean
Like it, for its aid."
---

110. Qul innama ana basharun mithlukum yooha ilayya annama ilahukum ilahun wahidun faman kana yarjoo liqaa rabbihi falyaAAmal AAamalan salihan wala yushrik biAAibadati rabbihi ahadan
110. Say: "I am but a man
Like yourselves, (but)
The inspiration has come
To me, that your God is
One God: whoever expects
To meet his Lord, let him
Work righteousness, and,
In the worship of his Lord,
Admit no one as partner.