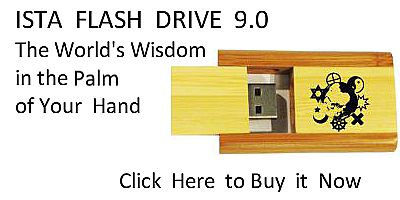 Sacred Texts
Islam
Index
Hypertext Qur'an
Unicode
Palmer
Pickthall
Yusuf Ali English
Rodwell
Sūra XIV.: Ibrāhīm, or Abraham. Index
Previous
Next
---


The Holy Quran, tr. by Yusuf Ali, [1934], at sacred-texts.com
---
Sūra XIV.: Ibrāhīm, or Abraham.
Section 6
---

35. Wa-ith qala ibraheemu rabbi ijAAal hatha albalada aminan waojnubnee wabaniyya an naAAbuda al-asnama
35. Remember Abraham said:
"O my Lord! make this city
One of peace and security:
And preserve me and my sons
From worshipping idols.
---

36. Rabbi innahunna adlalna katheeran mina alnnasi faman tabiAAanee fa-innahu minnee waman AAasanee fa-innaka ghafoorun raheemun
36. "O my Lord! they have indeed
Led astray many among mankind;
He then who follows my (ways)
Is of me, and he that
Disobeys me,—but Thou
Art indeed Oft-Forgiving,
Most Merciful.
---

37. Rabbana innee askantu min thurriyyatee biwadin ghayri thee zarAAin AAinda baytika almuharrami rabbana liyuqeemoo alssalata faijAAal af-idatan mina alnnasi tahwee ilayhim waorzuqhum mina alththamarati laAAallahum yashkuroona
37. "O our Lord! I have made
Some of my offspring to dwell
In a valley without cultivation,
By Thy Sacred House;
In order, O our Lord, that they
May establish regular Prayer:
So till the hearts of some
Among men with love towards them,
And feed them with Fruits:
So that they may give thanks.
---

38. Rabbana innaka taAAlamu ma nukhfee wama nuAAlinu wama yakhfa AAala Allahi min shay-in fee al-ardi wala fee alssama/-i
38. "O our Lord! truly Thou
Dost know what we conceal
And what we reveal:
For nothing whatever is hidden
From God, whether on earth
Or in heaven.
---

39. Alhamdu lillahi allathee wahaba lee AAala alkibari ismaAAeela wa-ishaqa inna rabbee lasameeAAu aldduAAa/-i
39. "Praise be to God, Who hath
Granted unto me in old age
Ismā'īl and Isaac: for truly
My Lord is He, the Hearer
Of Prayer!
---

40. Rabbi ijAAalnee muqeema alssalati wamin thurriyyatee rabbana wtaqabbal duAAa/-i
40. "O my Lord! make me
One who establishes regular Prayer,
And also (raise such)
Among my offspring
O our Lord!
And accept Thou my Prayer.
---

41. Rabbana ighfir lee waliwalidayya walilmu/mineena yawma yaqoomu alhisabu
41. "O our Lord! cover (us)
With Thy Forgiveness—me,
My parents, and (all) Believers,
On the Day that the Reckoning
Will be established!