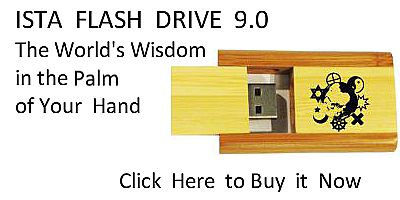 Sacred Texts
Islam
Index
Hypertext Qur'an
Unicode
Palmer
Pickthall
Yusuf Ali English
Rodwell
Sūra XII.: Yūsuf, or Joseph. Index
Previous
Next
---


The Holy Quran, tr. by Yusuf Ali, [1934], at sacred-texts.com
---
Sūra XII.: Yūsuf, or Joseph.
Section 5
---

36. Wadakhala maAAahu alssijna fatayani qala ahaduhuma innee aranee aAAsiru khamran waqala al-akharu innee aranee ahmilu fawqa ra/see khubzan ta/kulu alttayru minhu nabbi/na bita/weelihi inna naraka mina almuhsineena
36. Now with him there came
Into the prison two young men.
Said one of them: "I see
Myself (in a dream)
Pressing wine." Said the other:
"I see myself (in a dream)
Carrying bread on my head,
And birds are eating thereof."
"Tell us" (they said) "the truth
And meaning thereof: for we
See thou art one
That doth good (to all)."
---

37. Qala la ya/teekuma taAAamun turzaqanihi illa nabba/tukuma bita/weelihi qabla an ya/tiyakuma thalikuma mimma AAallamanee rabbee innee taraktu millata qawmin la yu/minoona biAllahi wahum bial-akhirati hum kafiroona
37. He said: "Before any food
Comes (in due course)
To feed either of you,
I will surely reveal
To you the truth
And meaning of this
Ere it befall you
That is part of the (Duty)
Which my Lord hath taught me.
I have (I assure you)
Abandoned the ways
Of a people that believe not
In God and that (even)
Deny the Hereafter.
---

38. WaittabaAAtu millata aba-ee ibraheema wa-ishaqa wayaAAqooba ma kana lana an nushrika biAllahi min shay-in thalika min fadli Allahi AAalayna waAAala alnnasi walakinna akthara alnnasi la yashkuroona
38. "And I follow the ways
Of my fathers,—Abraham,
Isaac, and Jacob; and never
Could we attribute any partners
Whatever to God: that (comes)
Of the grace of God to us
And to mankind: yet
Most men are not grateful
---

39. Ya sahibayi alssijni aarbabun mutafarriqoona khayrun ami Allahu alwahidu alqahharu
39. "O my two companions.
Of the prison! (I ask you):
Are many lords differing
Among themselves better,
Or the One God,
Supreme and Irresistible?
---

40. Ma taAAbudoona min doonihi illa asmaan sammaytumooha antum waabaokum ma anzala Allahu biha min sultanin ini alhukmu illa lillahi amara alla taAAbudoo illa iyyahu thalika alddeenu alqayyimu walakinna akthara alnnasi la yaAAlamoona
40. "If not Him, ye worship nothing
But names which ye have named,—
Ye and your fathers,—
For which God hath sent down
No authority: the Command
Is for none but God: He
Hath commanded that ye worship
None but Him: that is
The right religion, but
Most men understand not…
---

41. Ya sahibayi alssijni amma ahadukuma fayasqee rabbahu khamran waamma al-akharu fayuslabu fata/kulu alttayru min ra/sihi qudiya al-amru allathee feehi tastaftiyani
41. "O my two companions
Of the prison! As to one
Of you, he will pour out
The wine for his lord to drink:
As for the other, he will
Hang from the cross, and the birds
Will eat from off his head.
(So) hath been decreed
That matter whereof
Ye twain do enquire"…
---

42. Waqala lillathee thanna annahu najin minhuma othkurnee AAinda rabbika faansahu alshshaytanu thikra rabbihi falabitha fee alssijni bidAAa sineena
42. And of the two,
To that one whom he considered
About to be saved, he said:
"Mention me to thy lord."
But Satan made him forget
To mention him to his lord:
And (Joseph) lingered in prison
A few (more) years.