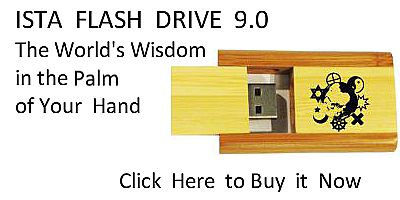 Sacred Texts
Islam
Index
Hypertext Qur'an
Unicode
Palmer
Pickthall
Yusuf Ali English
Rodwell
Sūra XII.: Yūsuf, or Joseph. Index
Previous
Next
---


The Holy Quran, tr. by Yusuf Ali, [1934], at sacred-texts.com
---
Sūra XII.: Yūsuf, or Joseph.
Section 3
---

21. Waqala allathee ishtarahu min misra liimraatihi akrimee mathwahu AAasa an yanfaAAana aw nattakhithahu waladan wakathalika makkanna liyoosufa fee al-ardi walinuAAallimahu min ta/weeli al-ahadeethi waAllahu ghalibun AAala amrihi walakinna akthara alnnasi la yaAAlamoona
21. The man in Egypt
Who bought him, said
To his wife: "Make his stay
(Among us) honourable:
Maybe he will bring us
Much good, or we shall
Adopt him as a son."
Thus did We establish
Joseph in the land,
That We might teach him
The interpretation of stories
(And events). And God
Hath full power and control
Over His affairs; but most
Among mankind know it not.
---

22. Walamma balagha ashuddahu ataynahu hukman waAAilman wakathalika najzee almuhsineena
22. When Joseph attained
His full manhood, We gave him
Power and knowledge: thus do We
Reward those who do right.
---

23. Warawadat-hu allatee huwa fee baytiha AAan nafsihi waghallaqati al-abwaba waqalat hayta laka qala maAAatha Allahi innahu rabbee ahsana mathwaya innahu la yuflihu alththalimoona
23. But she in whose house
He was, sought to seduce him
From his (true) self: she fastened
The doors, and said:
"Now come, thou (dear one)!"
He said: "God forbid!
Truly (thy husband) is
My lord! he made
My sojourn agreeable!
Truly to no good
Come those who do wrong!"
---

24. Walaqad hammat bihi wahamma biha lawla an raa burhana rabbihi kathalika linasrifa AAanhu alssoo-a waalfahshaa innahu min AAibadina almukhlaseena
24. And (with passion) did she
Desire him, and he would
Have desired her, but that
He saw the evidence
Of his Lord: thus
(Did We order) that We
Might turn away from him
(All) evil and shameful deeds:
For he was one of Our servants,
Sincere and purified.
---

25. Waistabaqa albaba waqaddat qameesahu min duburin waalfaya sayyidaha lada albabi qalat ma jazao man arada bi-ahlika soo-an illa an yusjana aw AAathabun aleemun
25. So they both raced each other
To the door, and she
Tore his shirt from the back:
They both found her lord
Near the door. She said:
"What is the (fitting) punishment
For one who formed
An evil design against
Thy wife, but prison
Or a grievous chastisement?"
---

26. Qala hiya rawadatnee AAan nafsee washahida shahidun min ahliha in kana qameesuhu qudda min qubulin fasadaqat wahuwa mina alkathibeena
26. He said: "It was she
That sought to seduce me—
From my (true) self." And one
Of her household saw (this)
And bore witness, (thus):—
"If it be that his shirt
Is rent from the front, then
Is her tale true,
And he is a liar!
---

27. Wa-in kana qameesuhu qudda min duburin fakathabat wahuwa mina alssadiqeena
27. "But if it be that his shirt
Is torn from the back,
Then is she the liar,
And he is telling the truth!"
---

28. Falamma raa qameesahu qudda min duburin qala innahu min kaydikunna inna kaydakunna AAatheemun
28. So when he saw his shirt,—
That it was torn at the back,
(Her husband) said: "Behold!
It is a snare of you women!
Truly, mighty is your snare!
---

29. Yoosufu aAArid AAan hatha waistaghfiree lithanbiki innaki kunti mina alkhati-eena
29. "O Joseph, pass this over!
(O wife), ask forgiveness
For thy sin, for truly
Thou hast been at fault!"