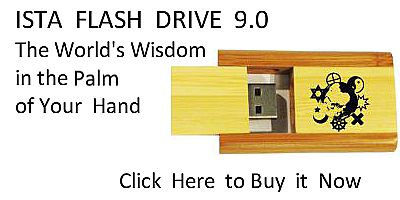 Sacred Texts
Islam
Index
Hypertext Qur'an
Unicode
Palmer
Pickthall
Yusuf Ali English
Rodwell
Sūra XI.: Hūd (The Prophet Hūd). Index
Previous
Next
---


The Holy Quran, tr. by Yusuf Ali, [1934], at sacred-texts.com
---
Sūra XI.: Hūd (The Prophet Hūd).
Section 6
---

61. Wa-ila thamooda akhahum salihan qala ya qawmi oAAbudoo Allaha ma lakum min ilahin ghayruhu huwa anshaakum mina al-ardi waistaAAmarakum feeha faistaghfiroohu thumma tooboo ilayhi inna rabbee qareebun mujeebun
61. To the Thamūd People
(We sent) Sālih, one
Of their own brethren.
He said: "O my People!
Worship God: ye have
No other God but Him.
It is He Who hath produced you
From the earth and settled you
Therein: then ask forgiveness
Of Him, and turn to Him
(In repentance): for my Lord
Is (always) near, ready
To answer."
---

62. Qaloo ya salihu qad kunta feena marjuwwan qabla hatha atanhana an naAAbuda ma yaAAbudu abaona wa-innana lafee shakkin mimma tadAAoona ilayhi mureebun
62. They said: "O Sālib!
Thou hast been of us!—
A centre of our hopes
Hitherto! Dost thou (now)
Forbid us the worship
Of what our fathers worshipped?
But we are really
In suspicious (disquieting)
Doubt as to that to which
Thou invitest us."
---

63. Qala ya qawmi araaytum in kuntu AAala bayyinatin min rabbee waatanee minhu rahmatan faman yansurunee mina Allahi in AAasaytuhu fama tazeedoonanee ghayra takhseerin
63. He said: "O my people!
Do ye see?—If I have
A Clear (Sign) from my Lord
And He hath sent Mercy
Unto me from Himself,—who
Then can help me
Against God if I were
To disobey Him? What
Then would ye add
To my (portion) but perdition?
---

64. Waya qawmi hathihi naqatu Allahi lakum ayatan fatharooha ta/kul fee ardi Allahi wala tamassooha bisoo-in faya/khuthakum AAathabun qareebun
64. "And O my people!
This she-camel of God is
A symbol to you:
Leave her to feed
On God's (free) earth,
And inflict no harm
On her, or a swift Penalty
Will seize you!"
---

65. FaAAaqarooha faqala tamattaAAoo fee darikum thalathata ayyamin thalika waAAdun ghayru makthoobin
65. But they did ham-string her.
So he said: "Enjoy yourselves
In your homes for three days:
(Then will be your ruin):
(Behold) there a promise
Not to be belied!"
---

66. Falamma jaa amruna najjayna salihan waallatheena amanoo maAAahu birahmatin minna wamin khizyi yawmi-ithin inna rabbaka huwa alqawiyyu alAAazeezu
66. When Our Decree issued,
We saved Sālib and those
Who believed with him,
By (special) Grace from
Ourselves—
And from the Ignominy
Of that Day. For thy Lord—
He is the Strong One, and Able
To enforce His Will.
---

67. Waakhatha allatheena thalamoo alssayhatu faasbahoo fee diyarihim jathimeena
67. The (mighty) Blast overtook
The wrong-doers, and they
Lay prostrate in their homes
Before the morning,—
---

68. Kaan lam yaghnaw feeha ala inna thamooda kafaroo rabbahum ala buAAdan lithamooda
68. As if they had never
Dwelt and flourished there.
Ah! Behold! For the Thamūd
Rejected their Lord and Cherisher!
Ah! Behold! Removed
(From sight) were the Thamūd!