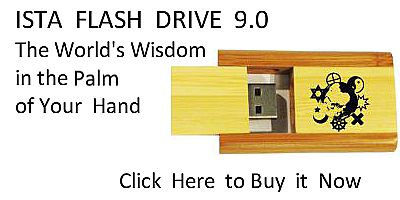 Sacred Texts
Islam
Index
Hypertext Qur'an
Unicode
Palmer
Pickthall
Yusuf Ali English
Rodwell
Sūra XI.: Hūd (The Prophet Hūd). Index
Previous
Next
---


The Holy Quran, tr. by Yusuf Ali, [1934], at sacred-texts.com
---
Sūra XI.: Hūd (The Prophet Hūd).
Section 4
---

36. Waoohiya ila noohin annahu lan yu/mina min qawmika illa man qad amana fala tabta-is bima kanoo yafAAaloona
36. It was revealed to Noah:
"None of thy People will believe
Except those who have believed
Already! So grieve no longer
Over their (evil) deeds.
---

37. WaisnaAAi alfulka bi-aAAyunina wawahyina wala tukhatibnee fee allatheena thalamoo innahum mughraqoona
37. "But construct an Ark
Under Our eyes and Our
Inspiration, and address Me
No (further) on behalf
Of those who are in sin:
For they are about to be
Overwhelmed (in the Flood)."
---

38. WayasnaAAu alfulka wakullama marra AAalayhi malaon min qawmihi sakhiroo minhu qala in taskharoo minna fa-inna naskharu minkum kama taskharoona
38. Forthwith he (starts)
Constructing the Ark:
Every time that the Chiefs
Of his People passed by him,
They threw ridicule on him.
He said: "If ye ridicule
Us now, we (in our turn)
Can look down on you
With ridicule likewise!
---

39. Fasawfa taAAlamoona man ya/teehi AAathabun yukhzeehi wayahillu AAalayhi AAathabun muqeemun
39. "But soon will ye know
Who it is on whom
Will descend a Penalty
That will cover them
With shame,—on whom will be
Unloosed a Penalty lasting:"
---

40. Hatta itha jaa amruna wafara alttannooru qulna ihmil feeha min kullin zawjayni ithnayni waahlaka illa man sabaqa AAalayhi alqawlu waman amana wama amana maAAahu illa qaleelun
40. At length, behold!
There came Our Command,
And the fountains of the earth
Gushed forth! We said:
"Embark therein, of each kind
Two, male and female,
And your family—except
Those against whom the Word
Has already gone forth,—
And the Believers."
But only a few
Believed with him.
---

41. Waqala irkaboo feeha bismi Allahi majraha wamursaha inna rabbee laghafoorun raheemun
41. So he said: "Embark ye
On the Ark,
In the name of God,
Whether it move
Or be at rest!
For my Lord is, be sure,
Oft-Forgiving, Most Merciful!"
---

42. Wahiya tajree bihim fee mawjin kaaljibali wanada noohunu ibnahu wakana fee maAAzilin ya bunayya irkab maAAana wala takun maAAa alkafireena
42. So the Ark floated
With them on the waves
(Towering) like mountains,
And Noah called out
To his son, who had
Separated himself (from the rest):
"O my son! embark
With us, and be not
With the Unbelievers!"
---

43. Qala saawee ila jabalin yaAAsimunee mina alma-i qala la AAasima alyawma min amri Allahi illa man rahima wahala baynahuma almawju fakana mina almughraqeena
43. The son replied: "I will
Betake myself to some mountain:
It will save me from
The water." Noah said:
"This day nothing can save,
From the Command of God,
Any but those on whom
He hath mercy!"—
And the waves came
Between them, and the son
Was among those
Overwhelmed in the Flood.
---

44. Waqeela ya ardu iblaAAee maaki waya samao aqliAAee wagheeda almao waqudiya al-amru waistawat AAala aljoodiyyi waqeela buAAdan lilqawmi alththalimeena
44. Then the word went forth:
"O earth! swallow up
Thy water, and O sky!
Withhold (thy rain)!"
And the water abated,
And the matter was ended.
The Ark rested on Mount
Jūdī, and the word
Went forth: "Away
With those who do wrong!"
---

45. Wanada noohun rabbahu faqala rabbi inna ibnee min ahlee wa-inna waAAdaka alhaqqu waanta ahkamu alhakimeena
45. And Noah called upon
His Lord, and said:
"O my Lord! surely
My son is of my family!
And Thy promise is true,
And Thou art
The Justest of Judges!"
---

46. Qala ya noohu innahu laysa min ahlika innahu AAamalun ghayru salihin fala tas-alni ma laysa laka bihi AAilmun innee aAAithuka an takoona mina aljahileena
46. He said: "O Noah!
He is not of thy family:
For his conduct is unrighteous.
So ask not of Me
That of which thou
Hast no knowledge!
I give thee counsel, lest
Thou act like the ignorant!"
---

47. Qala rabbi innee aAAoothu bika an as-alaka ma laysa lee bihi AAilmun wa-illa taghfir lee watarhamnee akun mina alkhasireena
47. Noah said: "O my Lord!
I do seek refuge with Thee,
Lest I ask Thee for that
Of which I have no knowledge.
And unless Thou forgive me
And have Mercy on me,
I should indeed be lost!"
---

48. Qeela ya noohu ihbit bisalamin minna wabarakatin AAalayka waAAala omamin mimman maAAaka waomamun sanumattiAAuhum thumma yamassuhum minna AAathabun aleemun
48. The word came: "O Noah!
Come down (from the Ark)
With Peace from Us,
And Blessing on thee
And on some of the Peoples
(Who will spring) from those
With thee: but (there will be
Other) Peoples to whom We
Shall grant their pleasures
(For a time), but in the end
Will a grievous Penalty
Reach them from Us."
---

49. Tilka min anba-i alghaybi nooheeha ilayka ma kunta taAAlamuha anta wala qawmuka min qabli hatha faisbir inna alAAaqibata lilmuttaqeena
49. Such are some of the stories
Of the Unseen, which We
Have revealed unto thee:
Before this, neither thou
Nor thy People knew them.
So persevere patiently:
For the End is for those
Who are righteous.