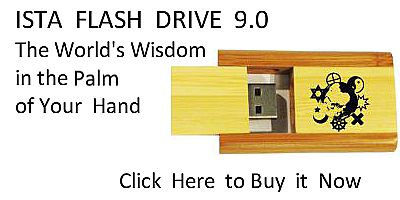 Sacred Texts
Islam
Index
Hypertext Qur'an
Unicode
Palmer
Pickthall
Yusuf Ali English
Rodwell
Sūra IX.: Tauba (Repentance) or Barāat (Immunity). Index
Previous
Next
---


The Holy Quran, tr. by Yusuf Ali, [1934], at sacred-texts.com
---
Sūra IX.: Tauba (Repentance) or Barāat (Immunity).
Section 11
---

81. Fariha almukhallafoona bimaqAAadihim khilafa rasooli Allahi wakarihoo an yujahidoo bi-amwalihim waanfusihim fee sabeeli Allahi waqaloo la tanfiroo fee alharri qul naru jahannama ashaddu harran law kanoo yafqahoona
81. Those who were left behind
(In the Tabūk expedition)
Rejoiced in their inaction
Behind the back of the Apostle
Of God: they hated to strive
And fight, with their goods
And their persons, in the Cause
Of God: they said,
"Go not forth in the heat."
Say, "The fire of Hell
Is fiercer in heat." If
Only they could understand!
---

82. Falyadhakoo qaleelan walyabkoo katheeran jazaan bima kanoo yaksiboona
82. Let them laugh a little:
Much will they weep:
A recompense for the (evil)
That they do.
---

83. Fa-in rajaAAaka Allahu ila ta-ifatin minhum faista/thanooka lilkhurooji faqul lan takhrujoo maAAiya abadan walan tuqatiloo maAAiya AAaduwwan innakum radeetum bialquAAoodi awwala marratin faoqAAudoo maAAa alkhalifeena
83. If, then, God bring thee back
To any of them, and they ask
Thy permission to come out
(With thee), say: "Never shall ye
Come out with me, nor fight
An enemy with me:
For ye preferred to sit
Inactive on the first occasion:
Then sit ye (now)
With those who lag behind."
---

84. Wala tusalli AAala ahadin minhum mata abadan wala taqum AAala qabrihi innahum kafaroo biAllahi warasoolihi wamatoo wahum fasiqoona
84. Nor do thou ever pray
For any of them that dies,
Nor stand at his grave;
For they rejected God
And His Apostle, and died
In a state of perverse rebellion.
---

85. Wala tuAAjibka amwaluhum waawladuhum innama yureedu Allahu an yuAAaththibahum biha fee alddunya watazhaqa anfusuhum wahum kafiroona
85. Nor let their wealth
Nor their (following in) sons
Dazzle thee: God's Plan
Is to punish them
With these things in this world,
And that their souls may perish
In their (very) denial of God.
---

86. Wa-itha onzilat sooratun an aminoo biAllahi wajahidoo maAAa rasoolihi ista/thanaka oloo alttawli minhum waqaloo tharna nakun maAAa alqaAAideena
86. When a Sūra comes down,
Enjoining them to believe
In God and to strive and fight
Along with His Apostle,
Those with wealth and influence
Among them ask thee
For exemption, and say:
"Leave us (behind): we
Would be with those
Who sit (at home)."
---

87. Radoo bi-an yakoonoo maAAa alkhawalifi watubiAAa AAala quloobihim fahum la yafqahoona
87. They prefer to be with (the women),
Who remain behind (at home):
Their hearts are sealed
And so they understand not.
---
88. Lakini alrrasoolu waallatheena amanoo maAAahu jahadoo bi-amwalihim waanfusihim waola-ika lahumu alkhayratu waola-ika humu almuflihoona
88. But the Apostle, and those
Who believe with him,
Strive and fight with their wealth
And their persons: for them
Are (all) good things:
And it is they
Who will prosper.
---

89. aAAadda Allahu lahum jannatin tajree min tahtiha al-anharu khalideena feeha thalika alfawzu alAAatheemu
89. God hath prepared for them
Gardens under which rivers flow,
To dwell therein:
That is the supreme felicity.