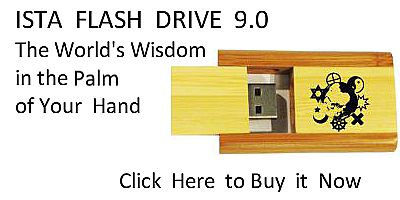 Sacred Texts
Islam
Index
Hypertext Qur'an
Unicode
Palmer
Pickthall
Yusuf Ali English
Rodwell
Sūra VII.: A'rāf, or the Heights Index
Previous
Next
---


The Holy Quran, tr. by Yusuf Ali, [1934], at sacred-texts.com
---
Sūra VII.: A'rāf, or the Heights
Section 13
---

100. Awa lam yahdi lillatheena yarithoona al-arda min baAAdi ahliha an law nashao asabnahum bithunoobihim wanatbaAAu AAala quloobihim fahum la yasmaAAoona
100. To those who inherit
The earth in succession
To its (previous) possessors,
Is it not a guiding (lesson)
That, if We so willed,
We could punish them (too)
For their sins, and seal up
Their hearts so that they
Could not hear?
---

101. Tilka alqura naqussu AAalayka min anba-iha walaqad jaat-hum rusuluhum bialbayyinati fama kanoo liyu/minoo bima kaththaboo min qablu kathalika yatbaAAu Allahu AAala quloobi alkafireena
101. Such were the towns
Whose story We (thus)
Relate unto thee:
There came indeed to them
Their apostles with clear (Signs):
But they would not believe
What they had rejected before.
Thus doth God seal up
The hearts of those
Who reject Faith.
---

102. Wama wajadna li-aktharihim min AAahdin wa-in wajadna aktharahum lafasiqeena
102. Most of them We found not
Men (true) to their covenant:
But most of them We found
Rebellious and disobedient.
---

103. Thumma baAAathna min baAAdihim moosa bi-ayatina ila firAAawna wamala-ihi fathalamoo biha faonuthur kayfa kana AAaqibatu almufsideena
103. Then after them We sent
Moses with Our Signs
To Pharaoh and his chiefs,
But they wrongfully rejected them:
So see what was the end
Of those who made mischief.
---

104. Waqala moosa ya firAAawnu innee rasoolun min rabbi alAAalameena
104. Moses said: "O Pharaoh!
I am an apostle from
The Lord of the Worlds,—
---

105. Haqeequn AAala an la aqoola AAala Allahi illa alhaqqa qad ji/tukum bibayyinatin min rabbikum faarsil maAAiya banee isra-eela
105. One for whom it is right
To say nothing but truth
About God. Now have I
Come unto you (people), from
Your Lord, with a clear (Sign):
So let the Children of Israel
Depart along with me."
---

106. Qala in kunta ji/ta bi-ayatin fa/ti biha in kunta mina alssadiqeena
106. (Pharaoh) said: "If indeed
Thou hast come with a Sign,
Show it forth,
If thou tellest the truth."
---

107. Faalqa AAasahu fa-itha hiya thuAAbanun mubeenun
107. Then (Moses) threw his rod,
And behold! it was
A serpent, plain (for all to see)!
---

108. WanazaAAa yadahu fa-itha hiya baydao lilnnathireena
108. And he drew out his hand,
And behold! it was white
To all beholders!