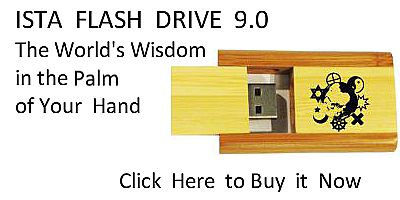 Sacred Texts
Islam
Index
Hypertext Qur'an
Unicode
Palmer
Pickthall
Yusuf Ali English
Rodwell
Sūra VII.: A'rāf, or the Heights Index
Previous
Next
---


The Holy Quran, tr. by Yusuf Ali, [1934], at sacred-texts.com
---
Sūra VII.: A'rāf, or the Heights
Section 11
---

85. Wa-ila madyana akhahum shuAAayban qala ya qawmi oAAbudoo Allaha ma lakum min ilahin ghayruhu qad jaatkum bayyinatun min rabbikum faawfoo alkayla waalmeezana wala tabkhasoo alnnasa ashyaahum wala tufsidoo fee al-ardi baAAda islahiha thalikum khayrun lakum in kuntum mu/mineena
85. To the Madyan people
We sent Shu'aib, one
Of their own brethren: he said:
"O my people! worship God;
Ye have no other god
But Him. Now hath come
Unto you a clear (Sign)
From your Lord! Give just
Measure and weight, nor withhold
From the people the things
That are their due; and do
No mischief on the earth
After it has been set
In order: that will be best
For you, if ye have Faith.
---

86. Wala taqAAudoo bikulli siratin tooAAidoona watasuddoona AAan sabeeli Allahi man amana bihi watabghoonaha AAiwajan waothkuroo ith kuntum qaleelan fakaththarakum waonthuroo kayfa kana AAaqibatu almufsideena
86. "And squat not on every road,
Breathing threats, hindering
From the path of God
Those who believe in Him,
And seeking in it
Something crooked;
But remember how ye were
Little, and He gave you increase.
And hold in your mind's eye
What was the end
Of those who did mischief.
---

87. Wa-in kana ta-ifatun minkum amanoo biallathee orsiltu bihi wata-ifatun lam yu/minoo faisbiroo hatta yahkuma Allahu baynana wahuwa khayru alhakimeena
87. "And if there is a party
Among you who believes
In the Message with which
I have been sent, and a party
Which does not believe,
Hold yourselves in patience
Until God doth decide
Between us: for He
Is the best to decide."
---

88. Qala almalao allatheena istakbaroo min qawmihi lanukhrijannaka ya shuAAaybu waallatheena amanoo maAAaka min qaryatina aw lataAAoodunna fee millatina qala awa law kunna kariheena
88. The leaders, the arrogant
Party among his people, said:
"O Shu'aib! we shall
Certainly drive thee out
Of our city—(thee) and those
Who believe with thee;
Or else ye (thou and they)
Shall have to return
To our ways and religion."
He said: "What! even
Though we do detest (them)?
---

89. Qadi iftarayna AAala Allahi kathiban in AAudna fee millatikum baAAda ith najjana Allahu minha wama yakoonu lana an naAAooda feeha illa an yashaa Allahu rabbuna wasiAAa rabbuna kulla shay-in AAilman AAala Allahi tawakkalna rabbana iftah baynana wabayna qawmina bialhaqqi waanta khayru alfatiheena
89. "We should indeed invent
A lie against God,
If we returned to your ways
After God hath rescued
Us therefrom; nor could we
By any manner of means
Return thereto unless it be
As in the will and plan of God,
Our Lord. Our Lord
Can reach out to the utmost
Recesses of things by His
knowledge.
In God is our trust.
Our Lord! Decide thou
Between us and our people
In truth, for thou
Art the best to decide."
---

90. Waqala almalao allatheena kafaroo min qawmihi la-ini ittabaAAtum shuAAayban innakum ithan lakhasiroona
90. The leaders, the Unbelievers
Among his people, said:
"If ye follow Shu'aib,
Be sure then ye are ruined!"
---

91. Faakhathat-humu alrrajfatu faasbahoo fee darihim jathimeena
91. But the earthquake took them
Unawares, and they lay
Prostrate in their homes
Before the morning!"
---

92. Allatheena kaththaboo shuAAayban kaan lam yaghnaw feeha allatheena kaththaboo shuAAayban kanoo humu alkhasireena
92. The men who rejected
Shu'aib became as if
They had never been
In the homes where they
Had flourished: the men
Who rejected Shu'aib—
It was they who were ruined!
---

93. Fatawalla AAanhum waqala ya qawmi laqad ablaghtukum risalati rabbee wanasahtu lakum fakayfa asa AAala qawmin kafireena
93. So Shu'aib left them,
Saying: "O my people!
I did indeed convey to you
The Messages for which
I was sent by my Lord:
I gave you good counsel,
But how shall I lament
Over a people who refuse
To believe!"