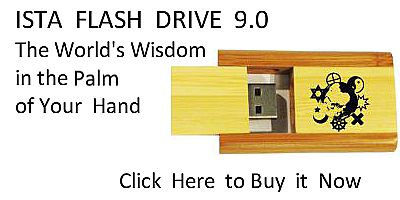 Sacred Texts
Islam
Index
Hypertext Qur'an
Unicode
Palmer
Pickthall
Yusuf Ali English
Rodwell
Sūra VII.: A'rāf, or the Heights Index
Previous
Next
---


The Holy Quran, tr. by Yusuf Ali, [1934], at sacred-texts.com
---
Sūra VII.: A'rāf, or the Heights
Section 10
---

73. Wa-ila thamooda akhahum salihan qala ya qawmi oAAbudoo Allaha ma lakum min ilahin ghayruhu qad jaatkum bayyinatun min rabbikum hathihi naqatu Allahi lakum ayatan fatharooha ta/kul fee ardi Allahi wala tamassooha bisoo-in faya/khuthakum AAathabun aleemun
73. To the Thamūd people
(We sent) Ṣaliḥ, one
Of their own brethren:
He said: "O my people!
Worship God; ye have
No other god but Him.
Now hath come unto you
A clear (Sign) from your Lord!
This she-camel of God
Is a Sign unto you:
So leave her to graze
In God's earth, and let her
Come to no harm,
Or ye shall be seized
With a grievous punishment.
---

74. Waothkuroo ith jaAAalakum khulafaa min baAAdi AAadin wabawwaakum fee al-ardi tattakhithoona min suhooliha qusooran watanhitoona aljibala buyootan faothkuroo alaa Allahi wala taAAthaw fee al-ardi mufsideena
74. "And remember how He
Made you inheritors
After the 'Ad people
And gave you habitations
In the land: ye build
For yourselves palaces and castles
In (open) plains, and carve out
Homes in the mountains;
So bring to remembrance
The benefits (ye have received)
From God, and refrain
From evil and mischief
On the earth."
---

75. Qala almalao allatheena istakbaroo min qawmihi lillatheena istudAAifoo liman amana minhum ataAAlamoona anna salihan mursalun min rabbihi qaloo inna bima orsila bihi mu/minoona
75. The leaders of the arrogant
Party among his people said
To those who were reckoned
Powerless—those among them
Who believed: "Know ye
Indeed that Ṣaliḥ is
An apostle from his Lord?"
They said: "We do indeed
Believe in the revelation
Which hath been sent
Through him."
---

76. Qala allatheena istakbaroo inna biallathee amantum bihi kafiroona
76. The arrogant party said:
"For our part, we reject
What ye believe in."
---

77. FaAAaqaroo alnnaqata waAAataw AAan amri rabbihim waqaloo ya salihu i/tina bima taAAiduna in kunta mina almursaleena
77. Then they ham-strung
The she-camel, and insolently
Defied the order of their Lord,
Saying: "O Ṣaliḥ! bring about
Thy threats, if thou art
An apostle (of God)!"
---

78. Faakhathat-humu alrrajfatu faasbahoo fee darihim jathimeena
78. So the earthquake took them
Unawares, and they lay
Prostrate in their homes
In the morning!
---

79. Fatawalla AAanhum waqala ya qawmi laqad ablaghtukum risalata rabbee wanasahtu lakum walakin la tuhibboona alnnasiheena
79. So Ṣaliḥ left them,
Saying: "O my people!
I did indeed convey to you
The message for which
I was sent by my Lord:
I gave you good counsel,
But ye love not good counsellors!"
---

80. Walootan ith qala liqawmihi ata/toona alfahishata ma sabaqakum biha min ahadin mina alAAalameena
80. We also (sent) Lūṭ:
He said to his people:
"Do ye commit lewdness
Such as no people
In creation (ever) committed
Before you?
---

81. Innakum lata/toona alrrijala shahwatan min dooni alnnisa-i bal antum qawmun musrifoona
81. "For ye practise your lusts
On men in preference
To women: ye are indeed
A people transgressing
Beyond bounds."
---

82. Wama kana jawaba qawmihi illa an qaloo akhrijoohum min qaryatikum innahum onasun yatatahharoona
82. And his people gave
No answer but this:
They said, "Drive them out
Of your city: these are
Indeed men who want
To be clean and pure!"
---

83. Faanjaynahu waahlahu illa imraatahu kanat mina alghabireena
83. But we saved him
And his family, except
His wife: she was
Of those who lagged behind
---

84. Waamtarna AAalayhim mataran faonthur kayfa kana AAaqibatu almujrimeena
84. And we rained down on them
A shower (of brimstone):
Then see what was the end
Of those who indulged
In sin and crime!