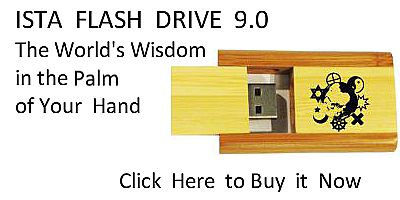 Sacred Texts
Islam
Index
Hypertext Qur'an
Unicode
Palmer
Pickthall
Yusuf Ali English
Rodwell
Sūra VI.: An'ām, or Cattle. Index
Previous
Next
---


The Holy Quran, tr. by Yusuf Ali, [1934], at sacred-texts.com
---
Sūra VI.: An'ām, or Cattle.
Section 17
---

141. Wahuwa allathee anshaa jannatin maAArooshatin waghayra maAArooshatin waalnnakhla waalzzarAAa mukhtalifan okuluhu waalzzaytoona waalrrummana mutashabihan waghayra mutashabihin kuloo min thamarihi itha athmara waatoo haqqahu yawma hasadihi wala tusrifoo innahu la yuhibbu almusrifeena
141. It is He who produceth
Gardens, with trellises
And without, and dates,
And tilth with produce
Of all kinds, and olives
And pomegranates,
Similar (in kind)
And different (in variety):
Eat of their fruit
In their season, but render
The dues that are proper
On the day that the harvest
Is gathered. But waste not
By excess: for God
Loveth not the wasters.
---

142. Wamina al-anAAami hamoolatan wafarshan kuloo mimma razaqakumu Allahu wala tattabiAAoo khutuwati alshshaytani innahu lakum AAaduwwun mubeenun
142. Of the cattle are some
For burden and some for meat:
Eat what God hath provided
For you, and follow not
The footsteps of Satan:
For he is to you
An avowed enemy.
---

143. Thamaniyata azwajin mina aldda/ni ithnayni wamina almaAAzi ithnayni qul alththakarayni harrama ami alonthayayni amma ishtamalat AAalayhi arhamu alonthayayni nabbi-oonee biAAilmin in kuntum sadiqeena
143. (Take) eight (head of cattle)
In (four) pairs:
Of sheep a pair,
And of goats a pair;
Say, hath He forbidden
The two males,
Or the two females,
Or (the young) which the wombs
Of the two females enclose?
Tell me with knowledge
If ye are truthful:
---

144. Wamina al-ibili ithnayni wamina albaqari ithnayni qul alththakarayni harrama ami alonthayayni amma ishtamalat AAalayhi arhamu alonthayayni am kuntum shuhadaa ith wassakumu Allahu bihatha faman athlamu mimmani iftara AAala Allahi kathiban liyudilla alnnasa bighayri AAilmin inna Allaha la yahdee alqawma alththalimeena
144. Of camels a pair,
And of oxen a pair;
Say, hath He forbidden
The two males,
Or the two females,
Or (the young) which the wombs
Of the two females enclose?—
Were ye present when God
Ordered you such a thing?
But who doth more wrong
Than one who invents
A lie against God,
To lead astray men
Without knowledge?
For God guideth not
People who do wrong