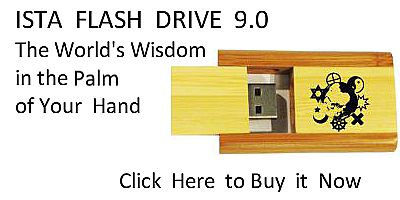 Sacred Texts
Islam
Index
Hypertext Qur'an
Unicode
Palmer
Pickthall
Yusuf Ali English
Rodwell
Sūra VI.: An'ām, or Cattle. Index
Previous
Next
---


The Holy Quran, tr. by Yusuf Ali, [1934], at sacred-texts.com
---
Sūra VI.: An'ām, or Cattle.
Section 4
---

31. Qad khasira allatheena kaththaboo biliqa-i Allahi hatta itha jaat-humu alssaAAatu baghtatan qaloo ya hasratana AAala ma farratna feeha wahum yahmiloona awzarahum AAala thuhoorihim ala saa ma yaziroona
31. Lost indeed are they
Who treat it as a falsehood
That they must meet God,
Until on a sudden
The hour is on them,
And they say: "Ah! woe
Unto us that we took
No thought of it";
For they bear their burdens
On their backs,
And evil indeed are
The burdens that they bear?
---

32. Wama alhayatu alddunya illa laAAibun walahwun walalddaru al-akhirati khayrun lillatheena yattaqoona afala taAAqiloona
32. What is the life of this world
But play and amusement? ess
But best is the Home
In the Hereafter, for those
Who are righteous.
Will ye not then understand?
---

33. Qad naAAlamu innahu layahzunuka allathee yaqooloona fa-innahum la yukaththiboonaka walakinna alththalimeena bi-ayati Allahi yajhadoona
33. We know indeed the grief
Which their words do cause thee:
It is not thee they reject:
It is the Signs of God,
Which the wicked contemn.
---

34. Walaqad kuththibat rusulun min qablika fasabaroo AAala ma kuththiboo waoothoo hatta atahum nasruna wala mubaddila likalimati Allahi walaqad jaaka min naba-i almursaleena
34. Rejected were the Apostles
Before thee: with patience
And constancy they bore
Their rejection and their wrongs,
Until Our aid did reach
Them: there is none
That can alter the Words
(And Decrees) of God.
Already hast thou received
Some account of those Apostles.
---

35. Wa-in kana kabura AAalayka iAAraduhum fa-ini istataAAta an tabtaghiya nafaqan fee al-ardi aw sullaman fee alssama-i fata/tiyahum bi-ayatin walaw shaa Allahu lajamaAAahum AAala alhuda fala takoonanna mina aljahileena
35. If their spurning is hard
On thy mind, yet if
Thou wert able to seek
A tunnel in the ground
Or a ladder to the skies
And bring them a Sign,—
(What good?). If it were
God's Will, He could
Gather them together
Unto true guidance:
So be not thou
Amongst those who are swayed
By ignorance (and impatience)!
---

36. Innama yastajeebu allatheena yasmaAAoona waalmawta yabAAathuhumu Allahu thumma ilayhi yurjaAAoona
36. Those who listen (in truth),
Be sure, will accept:
As to the dead, God will
Raise them up; then will they
Be turned unto Him.
---

37. Waqaloo lawla nuzzila AAalayhi ayatun min rabbihi qul inna Allaha qadirun AAala an yunazzila ayatan walakinna aktharahum la yaAAlamoona
37. Whey say: "Why is not
A Sign sent down
To him from his Lord?"
Say: "God hath certainly
Power to send down a Sign:
But most of them
Understand not."
---

38. Wama min dabbatin fee al-ardi wala ta-irin yateeru bijanahayhi illa omamun amthalukum ma farratna fee alkitabi min shay-in thumma ila rabbihim yuhsharoona
38. There is not an animal
(That lives) on the earth,
Nor a being that flies
On its wings, but (forms
Part of) communities like you.
Nothing have we omitted
From the Book, and they (all)
Shall be gathered to their Lord
In the end.
---

39. Waallatheena kaththaboo bi-ayatina summun wabukmun fee alththulumati man yasha-i Allahu yudlilhu waman yasha/ yajAAalhu AAala siratin mustaqeemin
39. Those who reject our Signs
Are deaf and dumb,—
In the midst of darkness
Profound: whom God willeth,
He leaveth to wander:
Whom He willeth, He placeth
On the Way that is Straight.
---

40. Qul araaytakum in atakum AAathabu Allahi aw atatkumu alssaAAatu aghayra Allahi tadAAoona in kuntum sadiqeena
40. Say: "Think ye to yourselves,
If there come upon you
The Wrath of God,
Or the Hour (that ye dread),
Would ye then call upon
Other than God?—
(Reply) if ye are truthful!
---

41. Bal iyyahu tadAAoona fayakshifu ma tadAAoona ilayhi in shaa watansawna ma tushrikoona
41. "Nay,—On Him would ye
Call, and if it be
His Will, He would remove
(The distress) which occasioned
Your call upon Him,
And ye would forget
(The false gods) which ye
Join with Him!"