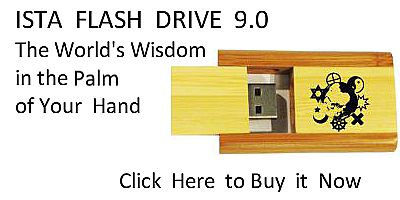 Sacred Texts
Islam
Index
Hypertext Qur'an
Unicode
Palmer
Pickthall
Yusuf Ali English
Rodwell
Sūra VI.: An'ām, or Cattle. Index
Previous
Next
---


The Holy Quran, tr. by Yusuf Ali, [1934], at sacred-texts.com
---
Sūra VI.: An'ām, or Cattle.
Section 2
---

11. Qul seeroo fee al-ardi thumma onthuroo kayfa kana AAaqibatu almukaththibeena
11. Say: "Travel through the earth
And see what was the end
Of those who rejected Truth".
---

12. Qul liman ma fee alssamawati waal-ardi qul lillahi kataba AAala nafsihi alrrahmata layajmaAAannakum ila yawmi alqiyamati la rayba feehi allatheena khasiroo anfusahum fahum la yu/minoona
12. Say: "To whom I elongeth
All that is in the heavens
And on earth?" Say:
"To God. He hath inscribed
For Himself (the rule of) Mercy.
That He will gather you
Together for the Day of Judgment,
There is no doubt whatever.
It is they who have lost
Their own souls, that will
Not believe.
---

13. Walahu ma sakana fee allayli waalnnahari wahuwa alssameeAAu alAAaleemu
13. To him belongeth all
That dwelleth (or lurketh)
In the Night and the Day.
For He is the One
Who heareth and knoweth
All things."
---

14. Qul aghayra Allahi attakhithu waliyyan fatiri alssamawati waal-ardi wahuwa yutAAimu wala yutAAamu qul innee omirtu an akoona awwala man aslama wala takoonanna mina almushrikeena
14. Say: "Shall I take
For my protector
Any other than God,
The Maker of the heavens
And the earth?
And He it is that
Feedeth but is not fed."
Say: "Nay! but I am
Commanded to be the first
Of those who bow
To God (in Islam),
And be not thou
Of the company of those
Who join gods with God."
---

15. Qul innee akhafu in AAasaytu rabbee AAathaba yawmin AAatheemin
15. Say: "I would, if I
Disobeyed my Lord,
Indeed have fear
Of the Penalty
Of a Mighty Day.
---

16. Man yusraf AAanhu yawma-ithin faqad rahimahu wathalika alfawzu almubeenu
16. "On that day, if the Penalty
Is averted from any,
It is due to God's Mercy;
And that would be (Salvation),
The obvious fulfilment
Of all desire.
---

17. Wa-in yamsaska Allahu bidurrin fala kashifa lahu illa huwa wa-in yamsaska bikhayrin fahuwa AAala kulli shay-in qadeerun
17. "If God touch thee
With affliction, none
Can remove it but He;
If He touch thee with happiness,
He hath power over all things.
---

18. Wahuwa alqahiru fawqa AAibadihi wahuwa alhakeemu alkhabeeru
18. "He is the Irresistible, (watching)
From above over His worshippers;
And He is the Wise,
Acquainted with all things."
---

19. Qul ayyu shay-in akbaru shahadatan quli Allahu shaheedun baynee wabaynakum waoohiya ilayya hatha alqur-anu li-onthirakum bihi waman balagha a-innakum latashhadoona anna maAAa Allahi alihatan okhra qul la ashhadu qul innama huwa ilahun wahidun wa-innanee baree-on mimma tushrikoona
19. Say: "What thing is most
Weighty in evidence?"
Say: "God is witness
Between me and you;
This Qur-ān hath been
Revealed to me by inspiration,
That I may warn you
And all whom it reaches.
Can ye possibly bear witness
That besides God there is
Another God?" Say:
"Nay! I cannot bear witness!"
Say: But in truth
He is the One God,
And I truly am innocent
Of (your blasphemy of) joining
Others with Him."
---

20. Allatheena ataynahumu alkitaba yaAArifoonahu kama yaAArifoona abnaahum allatheena khasiroo anfusahum fahum la yu/minoona
20. Those to whom
We have given the Book
Know this as they know
Their own sons.
Those who have lost
Their own souls
Refuse therefore to believe.