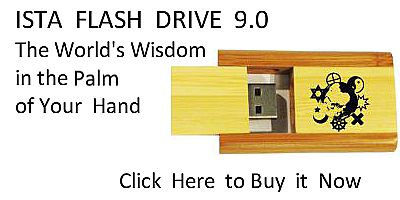 Sacred Texts
Islam
Index
Hypertext Qur'an
Unicode
Palmer
Pickthall
Yusuf Ali English
Rodwell
Sūra III.: Āl-i-'Imrān, or The Family of 'Imrān. Index
Previous
Next
---


The Holy Quran, tr. by Yusuf Ali, [1934], at sacred-texts.com
---
Sūra III.: Āl-i-'Imrān, or The Family of 'Imrān.
Section 14
---

130. Ya ayyuha allatheena amanoo la ta/kuloo alrriba adAAafan mudaAAafatan waittaqoo Allaha laAAallakum tuflihoona
130. ye who believe!
Devour not Usury,
Doubled and multiplied;
But fear God; that
Ye may (really) prosper.
---

131. Waittaqoo alnnara allatee oAAiddat lilkafireena
131. Fear the Fire, which is prepared
For those who reject Faith:
---

132. WaateeAAoo Allaha waalrrasoola laAAallakum turhamoona
132. And obey God
And the Apostle;
That ye may obtain mercy.
---

133. WasariAAoo ila maghfiratin min rabbikum wajannatin AAarduha alssamawatu waal-ardu oAAiddat lilmuttaqeena
133. Be quick in the race
For forgiveness from your Lord,
And for a Garden whose width
Is that (of the whole)
Of the heavens
And of the earth,
Prepared for the righteous,—
---

134. Allatheena yunfiqoona fee alssarra-i waalddarra-i waalkathimeena alghaytha waalAAafeena AAani alnnasi waAllahu yuhibbu almuhsineena
134. Those who spend (freely),
Whether in prosperity,
Or in adversity;
Who restrain anger,
And pardon (all) men;—
For God loves those
Who do good;—
---

135. Waallatheena itha faAAaloo fahishatan aw thalamoo anfusahum thakaroo Allaha faistaghfaroo lithunoobihim waman yaghfiru alththunooba illa Allahu walam yusirroo AAala ma faAAaloo wahum yaAAlamoona
135. And those who,
Having done something
To be ashamed of,
Or wronged their own souls,
Earnestly bring God to mind,
And ask for forgiveness
For their sins,
And who can forgive
Sins except God?—
And are never obstinate
In persisting knowingly
In (the wrong) they have done
---

136. Ola-ika jazaohum maghfiratun min rabbihim wajannatun tajree min tahtiha al-anharu khalideena feeha waniAAma ajru alAAamileena
136. For such the reward
Is forgiveness from their Lord,
And Gardens with rivers
Flowing underneath,—
An eternal dwelling:
How excellent a recompense
For those who work (and strive)!
---

137. Qad khalat min qablikum sunanun faseeroo fee al-ardi faonthuroo kayfa kana AAaqibatu almukaththibeena
137. Many were the Ways of Life
That have passed away
Before you: travel through
The earth, and see what was
The end of those
Who rejected Truth.
---

138. Hatha bayanun lilnnasi wahudan wamawAAithatun lilmuttaqeena
138. Here is a plain statement
To men, a guidance
And instruction to those
Who fear God!
---

139. Wala tahinoo wala tahzanoo waantumu al-aAAlawna in kuntum mu/mineena
139. So lose not heart,
Nor fall into despair:
For ye must gain mastery
If ye are true in Faith.
---

140. In yamsaskum qarhun faqad massa alqawma qarhun mithluhu watilka al-ayyamu nudawiluha bayna alnnasi waliyaAAlama Allahu allatheena amanoo wayattakhitha minkum shuhadaa waAllahu la yuhibbu alththalimeena
140. If a wound hath touched you,
Be sure a similar wound
Hath touched the others.
Such days (of varying fortunes)
We give to men and men
By turns: that God may know
Those that believe,
And that He may take
To Himself from your ranks
Martyr-witnesses (to Truth).
And God loveth not
Those that do wrong.
---

141. Waliyumahhisa Allahu allatheena amanoo wayamhaqa alkafireena
141. God's object also is to purge
Those that are true in Faith
And to deprive of blessing
Those that resist Faith.
---

142. Am hasibtum an tadkhuloo aljannata walamma yaAAlami Allahu allatheena jahadoo minkum wayaAAlama alssabireena
142. Did ye think that ye
Would enter Heaven
Without God testing
Those of you who fought hard
(In His Cause) and
Remained steadfast?
---

143. Walaqad kuntum tamannawna almawta min qabli an talqawhu faqad raaytumoohu waantum tanthuroona
143. Ye did indeed
Wish for Death
Before ye met him:
Now ye have seen him
With your own eyes,
(And ye flinch!)