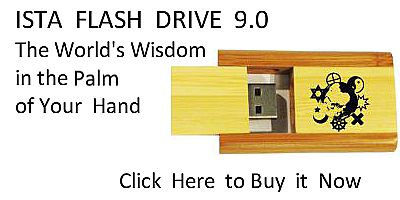 Sacred Texts
Islam
Index
Hypertext Qur'an
Unicode
Palmer
Pickthall
Yusuf Ali English
Rodwell
Sūra III.: Āl-i-'Imrān, or The Family of 'Imrān. Index
Previous
Next
---


The Holy Quran, tr. by Yusuf Ali, [1934], at sacred-texts.com
---
Sūra III.: Āl-i-'Imrān, or The Family of 'Imrān.
Section 7
---

64. Qul ya ahla alkitabi taAAalaw ila kalimatin sawa-in baynana wabaynakum alla naAAbuda illa Allaha wala nushrika bihi shay-an wala yattakhitha baAAduna baAAdan arbaban min dooni Allahi fa-in tawallaw faqooloo ishhadoo bi-anna muslimoona
64. Say: "O People
Of the Book! come
To common terms
As between us and you:
That we worship
None but God;
That we associate
No partners with Him;
That we erect not,
From among ourselves,
Lords and patrons
Other than God."
If then they turn back,
Say ye: "Bear witness
That we (at least)
Are Muslims (bowing
To God's Will)."
---

65. Ya ahla alkitabi lima tuhajjoona fee ibraheema wama onzilati alttawratu waal-injeelu illa min baAAdihi afala taAAqiloona
65. Ye People of the Book!
Why dispute ye
About Abraham,
When the Law and the Gospel
Were not revealed
Till after him?
Have ye no understanding?
---

66. Ha antum haola-i hajajtum feema lakum bihi AAilmun falima tuhajjoona feema laysa lakum bihi AAilmun waAllahu yaAAlamu waantum la taAAlamoona
66. Ah! Ye are those
Who fell to disputing
(Even) in matters of which
Ye had some knowledge!
But why dispute ye
In matters of which
Ye have no knowledge?
It is God Who knows,
And ye who know not!
---

67. Ma kana ibraheemu yahoodiyyan wala nasraniyyan walakin kana haneefan musliman wama kana mina almushrikeena
67. Abraham was not a Jew
Nor yet a Christian;
But he was true in Faith,
And bowed his will to God's,
(Which is Islam),
And he joined not gods with God.
---

68. Inna awla alnnasi bi-ibraheema lallatheena ittabaAAoohu wahatha alnnabiyyu waallatheena amanoo waAllahu waliyyu almu/mineena
68. Without doubt, among men,
The nearest of kin to Abraham,
Are those who follow him,
As are also this Apostle
And those who believe:
And God is the Protector
Of those who have faith.
---

69. Waddat ta-ifatun min ahli alkitabi law yudilloonakum wama yudilloona illa anfusahum wama yashAAuroona
69. It is the wish of a section
Of the People of the Book
To lead you astray.
But they shall lead astray
(Not you), but themselves,
And they do not perceive!
---

70. Ya ahla alkitabi lima takfuroona bi-ayati Allahi waantum tashhadoona
70. Ye People of the Book!
Why reject ye
The Signs of God,
Of which ye are
(Yourselves) witnesses?
---

71. Ya ahla alkitabi lima talbisoona alhaqqa bialbatili wataktumoona alhaqqa waantum taAAlamoona
71. Ye People of the Book!
Why do ye clothe
Truth with falsehood,
And conceal the Truth,
While ye have knowledge?