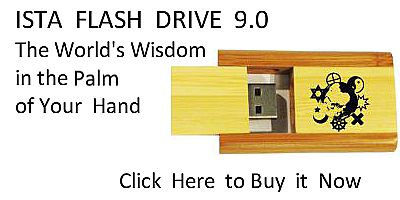 Sacred Texts
Islam
Index
Hypertext Qur'an
Unicode
Palmer
Pickthall
Yusuf Ali English
Rodwell
Sūra III.: Āl-i-'Imrān, or The Family of 'Imrān. Index
Previous
Next
---


The Holy Quran, tr. by Yusuf Ali, [1934], at sacred-texts.com
---
Sūra III.: Āl-i-'Imrān, or The Family of 'Imrān.
Section 4
---

31. Qul in kuntum tuhibboona Allaha faittabiAAoonee yuhbibkumu Allahu wayaghfir lakum thunoobakum waAllahu ghafoorun raheemun
31. Say: "If ye do love God,
Follow me: God will love you
And forgive you your sins:
For God is Oft-Forgiving,
Most Merciful."
---

32. Qul ateeAAoo Allaha waalrrasoola fa-in tawallaw fa-inna Allaha la yuhibbu alkafireena
32. Say: "Obey God
And His Apostle":
But if they turn back,
God loveth not those
Who reject Faith.
---

33. Inna Allaha istafa adama wanoohan waala ibraheema waala AAimrana AAala alAAalameena
33. God did choose
Adam and Noah, the family
Of Abraham, and the family
Of 'Imrān above all people,—
---

34. Thurriyyatan baAAduha min baAAdin waAllahu sameeAAun AAaleemun
34. Offspring, one of the other:
And God heareth
And knoweth all things.
---

35. Ith qalati imraatu AAimrana rabbi innee nathartu laka ma fee batnee muharraran fataqabbal minnee innaka anta alssameeAAu alAAaleemu
35. Behold! a woman of 'Imrān
Said: "O my Lord! I do
Dedicate unto Thee
What is in my womb
For Thy special service:
So accept this of me:
For Thou hearest
And knowest all things."
---

36. Falamma wadaAAat-ha qalat rabbi innee wadaAAtuha ontha waAllahu aAAlamu bima wadaAAat walaysa alththakaru kaalontha wa-innee sammaytuha maryama wa-innee oAAeethuha bika wathurriyyataha mina alshshaytani alrrajeemi
36. When she was delivered,
She said: "O my Lord!
Behold! I am delivered
Of a female child!"—
And God knew best
What she brought forth—
"And nowise is the male
Like the female.
I have named her Mary,
And I commend her
And her offspring
To Thy protection
From the Evil One,
The Rejected."
---

37. Fataqabbalaha rabbuha biqaboolin hasanin waanbataha nabatan hasanan wakaffalaha zakariyya kullama dakhala AAalayha zakariyya almihraba wajada AAindaha rizqan qala ya maryamu anna laki hatha qalat huwa min AAindi Allahi inna Allaha yarzuqu man yashao bighayri hisabin
37. Right graciously
Did her Lord accept her:
He made her grow
In purity and beauty:
To the care of Zakarīya
Was she assigned.
Every time that he entered
(Her) chamber to see her,
He found her supplied
With sustenance. He said:
"O Mary! Whence (comes) this
To you?" She said:
"From God: for God
Provides sustenance
To whom He pleases,
Without measure."
---

38. Hunalika daAAa zakariyya rabbahu qala rabbi hab lee min ladunka thurriyyatan tayyibatan innaka sameeAAu aldduAAa/-i
38. There here did Zakarīya
Pray to his Lord, saying:
"O my Lord! Grant unto me
From Thee a progeny
That is pure: for Thou
Art He that heareth prayer!
---

39. Fanadat-hu almala-ikatu wahuwa qa-imun yusallee fee almihrabi anna Allaha yubashshiruka biyahya musaddiqan bikalimatin mina Allahi wasayyidan wahasooran wanabiyyan mina alssaliheena
39. While he was standing
In prayer in the chamber,
The angels called unto him:
"God doth give thee
Glad tidings of Yaḥyā,
Witnessing the truth
Of a Word from God, and (be
Besides) noble, chaste,
And a Prophet,
Of the (goodly) company
Of the righteous."
---

40. Qala rabbi anna yakoonu lee ghulamun waqad balaghaniya alkibaru waimraatee AAaqirun qala kathalika Allahu yafAAalu ma yasha/o
40. He said: "O my Lord!
How shall I have a son,
Seeing I am very old,
And my wife is barren?"
"Thus, "was the answer,
"Doth God accomplish
What He willeth,"
---

41. Qala rabbi ijAAal lee ayatan qala ayatuka alla tukallima alnnasa thalathata ayyamin illa ramzan waothkur rabbaka katheeran wasabbih bialAAashiyyi waal-ibkari
41. He said: "O my Lord!
Give me a Sign!"
"Thy Sign, "was the answer,
"Shall be that thou
Shalt speak to no man
For three days
But with signals.
Then celebrate
The praises of thy Lord
Again and again,
And glorify Him
In the evening
And in the morning."