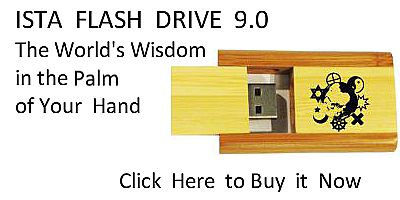 Sacred Texts
Classics
Lucian
Index
Previous
Next
---
Mimes of the Courtesans, by Lucian [1928], at sacred-texts.com
---
AT
NIGHT

TYPHAINA, a courtesan
CHARMIDES, a lover


AT NIGHT
TYPHAINA
To hire a courtesan, pay her five drachmas, go to bed with her and then turn your back on her and weep and groan--that is a dirty trick to play on a woman with feelings. You found no pleasure in the wine at the banquet table and you were the only one not to eat. You were shedding tears; I could see that. And now you keep on sobbing like a whipped infant. Why all the humidity, Charmides? Don't hide anything from me! I'll at least carry away a bit of information from the one charming night I shall ever have passed at your manly side. I am sure I shall pass it without a wink of sleep and without
CHARMIDES
May Eros destroy me, Typhaina! I can no longer resist him. Eros is so cruel.
TYPHAINA
It isn't me that you love--that much is certain. I am but three inches away from you. We are both stark
naked. And you don't seem to get excited over the fact. You repel me when I want to take you in my arms. Why, you have even dragged your clothes into bed and put the bundle as a dike between us, lest my fine emotions flow over and get you wet. Tell me: Who is the lady? Possibly I can help you. I am good at such little services.
CHARMIDES
Oh, you know her, and I think she knows you too. She is not an obscure courtesan, you understand.
TYPHAINA
Her name, Charmides?
CHARMIDES
It is Philemation, Typhaina.
TYPHAINA
Which? There are two of them, you know. Is it that girl from the Piræus who has just lost her maidenhead and is at present the mistress of Damyllos, the son of the Strategus? Or is it the woman that people have nicknamed "Pagis, the Snare"?
CHARMIDES
The latter. Hers is the bad genius that has captured me. I am obsessed by a passion for Pagis.


Click to enlarge
TYPHAINA
By Aphrodite! I wouldn't have come if I had known you called me in order to get even with that carcass of a Philemation. And now the cock has crowed thrice. I shall go my way.
CHARMIDES
Not so fast, Typhaina. If what you say of Philemation is true, I refer to the wig, her complexion and those queer spots, I can no longer bear to look at her.
TYPHAINA
Ask your mother. She might have seen her at the baths. As for her age, your grandfather, if he is still alive, will provide you with correct information.
CHARMIDES
In that case, there is little need of the dike you have joked about. Wait. I'll get my clothes out of the bed. Now, let us embrace and kiss, and we will couple up like good children. Goodbye, Philemation! My respects to your age and experience. Ah, what smooth thighs are yours, Typhaina! What joy must lie buried between them!
---
Next: A Poor Sailor's Love