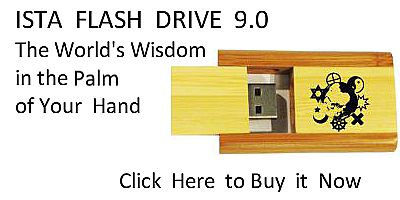 Sacred Texts
Christianity
Calvin
Index
Previous
Next
---
Of Prayer, by John Calvin, tr. Henry Beveridge [1845], at sacred-texts.com
---
16.
It is also of importance to observe, that the four laws of prayer of which I have treated are not so rigorously enforced, as that God rejects the prayers in which he does not find perfect faith or repentance, accompanied with fervent zeal and wishes duly framed. We have said (sec. 4), that though prayer is the familiar intercourse of believers with God, yet reverence and modesty must be observed: we must not give loose reins to our wishes, nor long for anything farther than God permits; and, moreover, lest the majesty of God should be despised, our minds must be elevated to pure and chaste veneration. This no man ever performed with due perfection. For, not to speak of the generality of men, how often do David's complaints savour of intemperance? Not that he actually means to expostulate with God, or murmur at his judgments, but failing, through infirmity, he finds no better solace than to pour his griefs into the bosom of his heavenly Father. Nay, even our stammering is tolerated by God, and pardon is granted to our ignorance as often as anything rashly escapes us: indeed, without this indulgence, we should have no freedom to pray. But although it was David's intention to submit himself entirely to the will of God, and he prayed with no less patience than fervour, yet irregular emotions appear, nay, sometimes burst forth, — emotions not a little at variance with the first law which we laid down. In particular, we may see in a clause of the thirty-ninth Psalm, how this saint was carried away by the vehemence of his grief, and unable to keep within bounds. "O spare me, 7 that I may recover strength, before I go hence, and be no more" (Psalm 39:13). You would call this the language of a desperate man, who had no other desire than that God should withdraw and leave him to relish in his distresses. Not that his devout mind rushes into such intemperance, or that, as the reprobate are wont, he wishes to have done with God; he only complains that the divine anger is more than he can bear. During those trials, wishes often escape which are not in accordance with the rule of the word, and in which the saints do not duly consider what is lawful and expedient. Prayers contaminated by such faults, indeed, deserve to be rejected; yet provided the saints lament, administer self-correction and return to themselves, God pardons.
Similar faults are committed in regard to the second law (as to which, see sec. 6), for the saints have often to struggle with their own coldness, their want and misery not urging them sufficiently to serious prayer. It often happens, also, that their minds wander, and are almost lost; hence in this matter also there is need of pardon, lest their prayers, from being languid or mutilated, or interrupted and wandering, should meet with a refusal. One of the natural feelings which God has imprinted on our mind is, that prayer is not genuine unless the thoughts are turned upward. Hence the ceremony of raising the hands, to which we have adverted, a ceremony known to all ages and nations, and still in common use. But who, in lifting up his hands, is not conscious of sluggishness, the heart cleaving to the earth? In regard to the petition for remission of sins (sec. 8), though no believer omits it, yet all who are truly exercised in prayer feel that they bring scarcely a tenth of the sacrifice of which David speaks, "The sacrifices of God are a broken spirit: a broken and a contrite heart, O God, thou wilt not despise" (Psalm 51:17). Thus a twofold pardon is always to be asked; first, because they are conscious of many faults the sense of which, however, does not touch them so as to make them feel dissatisfied with themselves as they ought; and, secondly, in so far as they have been enabled to profit in repentance and the fear of God, they are humbled with just sorrow for their offenses, and pray for the remission of punishment by the judge. The thing which most of all vitiates prayer, did not God indulgently interpose, is weakness or imperfection of faith; but it is not wonderful that this defect is pardoned by God, who often exercises his people with severe trials, as if he actually wished to extinguish their faith. The hardest of such trials is when believers are forced to exclaim, "O Lord God of hosts, how long wilt thou be angry against the prayer of thy people?" (Psalm 80:4), as if their very prayers offended him. In like manner, when Jeremiah says "Also when I cry and shout, he shutteth out my prayers (Lamentations 3:8), there cannot be a doubt that he was in the greatest perturbation. Innumerable examples of the same kind occur in the Scriptures, from which it is manifest that the faith of the saints was often mingled with doubts and fears, so that while believing and hoping, they, however, betrayed some degree of unbelief. But because they do not come so far as were to be wished, that is only an additional reason for their exerting themselves to correct their faults, that they may daily approach nearer to the perfect law of prayer, and at the same time feel into what an abyss of evils those are plunged, who, in the very cures they use, bring new diseases upon themselves: since there is no prayer which God would not deservedly disdain, did he not overlook the blemishes with which all of them are polluted. I do not mention these things that believers may securely pardon themselves in any faults which they commit, but that they may call themselves to strict account, and thereby endeavour to surmount these obstacles; and though Satan endeavours to block up all the paths in order to prevent them from praying, they may, nevertheless, break through, being firmly persuaded that though not disencumbered of all hinderances, their attempts are pleasing to God, and their wishes are approved, provided they hasten on and keep their aim, though without immediately reaching it.
---
Footnotes
7 Latin, "Desine a me." French, "Retire-toy;"—Withdraw from me.
---
Next: 17.