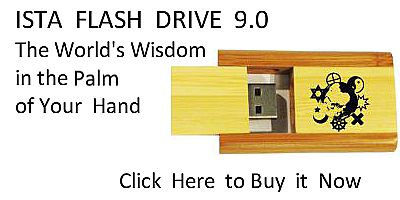 Sacred Texts
Christianity
Calvin
Index
Previous
Next
---
Calvin's Commentaries, Vol. 44: Hebrews, tr. by John King, [1847-50], at sacred-texts.com
---
1. Let brotherly love continue.
2. Be not forgetful to entertain strangers: for thereby some have entertained angels unawares.
2. Hospitalitatis ne sitis immemores; per hanc enim quosdam latuit quum recipissent Angelos.
3. Remember them that are in bonds, as bound with them; and them which suffer adversity, as being yourselves also in the body.
3. Memores estote vinctorum, tanquam ipsi quoque sitis in corpore.
4. Marriage is honourable in all, and the bed undefiled: but whoremongers and adulterers God will judge.
4. Honorabile in omnibus conjugium et thorus impollutus; scortatores auten et adulteros judicabit Deus.
5. Let your conversation be without covetousness; and be content with such things as ye have: for he hath said, I will never leave thee, nor forsake thee.
5. Sint mores sine avaritia: contenti sitis iis quae adsunt; ipse enim dixit, Non te desero, neque te derelinquo:
6. So that we may boldly say, The Lord is my helper, and I will not fear what man shall do unto me.
6. Ut fidentes dicamus, Dominus mihi adjutor, neque timebo quid faciat mihi homo.
1. Let brotherly love, etc. Probably he gave this command respecting brotherly love, because a secret hatred arising from the haughtiness of the Jews was threatening to rend the Churches. But still this precept is generally very needful, for nothing flows away so easily as love; when everyone thinks of himself more than he ought, he will allow to others less than he ought; and then many offenses happen daily which cause separations. 275
He calls love brotherly, not only to teach us that we ought to be mutually united together by a peculiar and an inward feeling of love, but also that we may remember that we cannot be Christians without being brethren; for he speaks of the love which the household of faith ought to cultivate one towards another inasmuch as the Lord has bound them closer together by the common bond of adoption. It was therefore a good custom in the primitive Church for Christians to call one another brothers; but now the name as well as the thing itself is become almost obsolete, except that the monks have appropriated to themselves the use of it when neglected by others, while at the same time they show by their discords and intestine factions that they are the children of the evil one.
2. Be not forgetful to entertain strangers, etc. This office of humanity has also nearly ceased to be properly observed among men; for the ancient hospitality, celebrated in histories, is unknown to us, and Inns now supply the place of accommodations for strangers. But he speaks not so much of the practice of hospitality as observed then by the rich; but he rather commends the miserable and the needy to be entertained, as at that time many were fugitives who left their homes for the name of Christ.
And that he might commend this duty the more, he adds, that angels had sometimes been entertained by those who thought that they received only men. I doubt not but that this is to be understood of Abraham and Lot; for having been in the habit of showing hospitality, they without knowing and thinking of any such thing, entertained angels; thus their houses were in no common way honored. And doubtless God proved that hospitality was especially acceptable to him, when he rendered such a reward to Abraham and to Lot. Were any one to object and say, that this rarely happened; to this the obvious answer is, — That not mere angels are received, but Christ himself, when we receive the poor in his name. In the words in Greek there is a beautiful alliteration which cannot be set forth in Latin.
3. Remember them that are in bonds, or, Be mindful of the bound, etc. There is nothing that can give us a more genuine feeling of compassion than to put ourselves in the place of those who are in distress; hence he says, that we ought to think of those in bonds as though we were bound with them. What follows the first clause, As being yourselves also in the body, is variously explained. Some take a general view thus, "Ye are also exposed to the same evils, according to the common lot of humanity;" but others give a more restricted sense, "As though ye were in their body." Of neither can I approve, for I apply the words to the body of the Church, so that the meaning would be this, "Since ye are members of the same body, it behooves you to feel in common for each other's evils, that there may be nothing disunited among you." 276
4. Marriage is honourable in all, etc. Some think this an exhortation to the married to conduct themselves modestly and in a becoming manner, that the husband should live with his wife temperately and chastely, and not defile the conjugal bed by unbeseeming wantonness. Thus a verb is to be understood in the sense of exhorting, "Let marriage be honorable." And yet the indicative is would not be unsuitable; for when we hear that marriage is honorable, it ought to come immediately to our minds that we are to conduct ourselves in it honorably and becomingly. Others take the sentence by way of concession in this way, "Though marriage is honorable, it is yet unlawful to commit fornication"; but this sense, as all must see, is rigid. I am inclined to think that the Apostle sets marriage here in opposition to fornication as a remedy for that evil; and the context plainly shows that this was his meaning; for before he threatens that the Lord would punish fornicators, he first states what is the true way of escape, even if we live honourable in a state of marriage.
Let this then be the main point, that fornication will not be unpunished, for God will take vengeance on it. And doubtless as God has blessed the union of man and wife, instituted by himself, it follows that every other union different from this is by him condemned and accursed. He therefore denounces punishment not only on adulterers, but also on fornicators; for both depart from the holy institution of God; nay, they violate and subvert it by a promiscuous intercourse, since there is but one legitimate union, sanctioned by the authority and approval of God. But as promiscuous and vagrant lusts cannot be restrained without the remedy of marriage, he therefore commends it by calling it "honorable".
What he adds, and the bed undefiled, has been stated, as it seems to me, for this end, that the married might know that everything is not lawful for them, but that the use of the legitimate bed should be moderate, lest anything contrary to modesty and chastity be allowed. 277
By saying in all men, I understand him to mean, that there is no order of men prohibited from marriage; for what God has allowed to mankind universally, is becoming in all without exception; I mean all who are fit for marriage and feel the need of it.
It was indeed necessary for this subject to have been distinctly and expressly stated, in order to obviate a superstition, the seeds of which Satan was probably even then secretly sowing, even this, — that marriage is a profane thing, or at least far removed from Christian perfection; for those seducing spirits, forbidding marriage, who had been foretold by Paul, soon appeared. That none then might foolishly imagine that marriage is only permitted to the people in general, but that those who are eminent in the Church ought to abstain from it, the Apostle takes away every exception; and he does not teach us that it is conceded as an indulgence, as Jerome sophistically says, but that it is honourable. It is very strange indeed that those who introduced the prohibition of marriage into the world, were not terrified by this so express a declaration; but it was necessary then to give loose reins to Satan, in order to punish the ingratitude of those who refused to hear God.
5. Let your conversation be without covetousness, etc. While he seeks to correct covetousness, he rightly and wisely bids us at the same time to be content with our present things; for it is the true contempt of money, or at least a true greatness of mind in the right and moderate use of it, when we are content with what the Lord has given us, whether it be much or little; for certainly it rarely happens that anything satisfies an avaricious man; but on the contrary they who are not content with a moderate portion, always seek more even when they enjoy the greatest affluence. It was a doctrine which Paul had declared, that he had learned, so as to know how to abound and how to suffer need. Then he who has set limits to his desire so as to acquiesce resignedly in his lot, has expelled from his heart the love of money. 278
For he has said, etc. Here he quotes two testimonies; the first is taken, as some think, from the Jos 1:5 of Joshua, but I am rather of the opinion that it is a sentence drawn from the common doctrine of Scripture, as though he had said, "The Lord everywhere promises that he will never be wanting to us." He infers from this promise what is found in Ps 118:6, that we have the power to overcome fear when we feel assured of God's help. 279
Here indeed he plucks up the evil by the very roots, as it is necessary when we seek to free from it the minds of men. It is certain that the source of covetousness is mistrust; for whosoever has this fixed in his heart, that he will never be forsaken by the Lord, will not be immoderately solicitous about present things, because he will depend on God's providence. When therefore the Apostle is seeking to cure us of the disease of covetousness, he wisely calls our attention to God's promises, in which he testifies that he will ever be present with us. He hence infers afterwards that as long as we have such a helper there is no cause to fear. For in this way it can be that no depraved desires will importune us; for faith alone is that which can quiet the minds of men, whose disquietude without it is too well known.
7. Remember them which have the rule over you, who have spoken unto you the word of God: whose faith follow, considering the end of their conversation.
7. Memores estote praefectorum vestrorum, qui loquuti sunt vobis sermonem Dei, quorum intuentes exitum conversationis imitamini fidem.
8. Jesus Christ the same yesterday, and to day, and for ever.
8. Iesus Christus heri et hodie, idem etiam in secula.
9. Be not carried about with divers and strange doctrines. For it is a good thing that the heart be established with grace; not with meats, which have not profited them that have been occupied therein.
9. Doctrinis variis et peregrinis ne circunferamini: bonum enim gratia cor confirmari, non cibis, qui nihil profuerunt iis qui in illis versati sunt.
7. Remember, etc. What follows refers not so much to morals as to doctrine. He first sets before the Jews the example of those by whom they had been taught; and he seems especially to speak of those who had sealed the doctrine delivered by them by their own blood; for he points out something memorable when he says, considering the end of their conversation; though still there is no reason why we should not understand this generally of those who had persevered in the true faith to the end, and had rendered a faithful testimony to sound doctrine through their whole life as well as in death. But it was a matter of no small importance, that he set before them their teachers for imitation; for they who have begotten us in Christ ought to be to us in the place as it were of fathers. Since then they had seen them continuing firm and unmoved in the midst of much persecutions and of various other conflicts, they ought in all reason to have been deeply moved and affected. 280
8. Jesus Christ the same, etc. The only way by which we can persevere in the right faith is to hold to the foundation, and not in the smallest degree to depart from it; for he who holds not to Christ knows nothing but mere vanity, though he may comprehend heaven and earth; for in Christ are included all the treasures of celestial wisdom. This then is a remarkable passage, from which we learn that there is no other way of being truly wise than by fixing all our thoughts on Christ alone.
Now as he is dealing with the Jews, he teaches them that Christ had ever possessed the same sovereignty which he holds at this day; The same, he says, yesterday, and today, and forever. By which words he intimates that Christ, who was then made known in the world, had reigned from the beginning of the world, and that it is not possible to advance farther when we come to him. Yesterday then comprehends the whole time of the Old Testament; and that no one might expect a sudden change after a short time, as the promulgation of the Gospel was then but recent, he declares that Christ had been lately revealed for this very end, that the knowledge of him might continue the same for ever.
It hence appears that the Apostle is not speaking of the eternal existence of Christ, but of that knowledge of him which was possessed by the godly in all ages, and was the perpetual foundation of the Church. It is indeed certain that Christ existed before he manifested his power; but the question is, what is the subject of the Apostle. Then I say he refers to quality, so to speak, and not to essence; for it is not the question, whether he was from eternity with the Father, but what was the knowledge which men had of him. But the manifestation of Christ as to its external form and appearance, was indeed different under the Law from what it is now; yet there is no reason why the Apostle could not say truly and properly that Christ, as regarded by the faithful, is always the same. 281
9. Diverse doctrines, etc. He concludes that we ought not to fluctuate, since the truth of Christ, in which we ought to stand firm, remains fixed and unchangeable. And doubtless, variety of opinions, every kind of superstition, all monstrous errors, in a word, all corruptions in religion, arise from this, that men abide not in Christ alone; for it is not in vain that Paul teaches us, that Christ is given to us by God to be our wisdom.
The import then of this passage is that in order that the truth of God may remain firm in us, we must acquiesce in Christ alone. We hence conclude that all who are ignorant of Christ are exposed to all the delusions of Satan; for apart from him there is no stability of faith, but innumerable tossings here and there. Wonderful then is the acuteness of the Papists, who have contrived quite a contrary remedy for driving away errors, even by extinguishing or burying the knowledge of Christ! But let this warning of the Holy Spirit be fixed in our hearts, that we shall never be beyond the reach of danger except we cleave to Christ.
Now the doctrines which lead us away from Christ, he says, are divers or various, because there is no other simple and unmixed truth but the knowledge of Christ; and he calls them also strange or foreign, because whatever is apart from Christ is not regarded by God as his own; and we are hereby also reminded how we are to proceed, if we would make a due proficiency in the Scripture, for he who takes not a straight course to Christ, goes after strange doctrines. The Apostle farther intimates that the Church of God will always have to contend with strange doctrines and that there is no other means of guarding against them but by being fortified with the pure knowledge of Christ. 282
For it is a good thing, etc. He now comes from a general principle to a particular case. The Jews, for instance, as it is well known, were superstitious as to distinctions in meats; and hence arose many disputes and discords; and this was one of the strange doctrines which proceeded from their ignorance of Christ. Having then previously grounded our faith on Christ, he now says that the observance of meats does not conduce to our salvation and true holiness. As he sets grace in opposition to meats, I doubt not but that by grace he means the spiritual worship of God and regeneration. In saying that the heart may be established, he alludes to the word, carried about, as though he had said, "It is the spiritual grace of God, and not the observance of meats, that will really establish us. 283
Which have not profited them that have been occupied therein. It is uncertain to whom he here refers; for the fathers who lived under the Law had no doubt a useful training, and a part of it was the distinction as to meats. It seems then that this is to be understood rather of the superstitious, who, after the Gospel had been revealed, still perversely adhered to the old ceremonies. At the same time were we judiciously to explain the words as applied to the fathers, there would be no inconsistency; it was indeed profitable for them to undergo the yoke laid on them by the Lord, and to continue obediently under the common discipline of the godly and of the whole Church; but the Apostle means that abstinence from meats was in itself of no avail. And no doubt it is to be regarded as nothing, except as an elementary instruction at the time when God's people were like children as to their external discipline. To be occupied in meats is to be taken as having a regard to them, so as to make a distinction between clean and unclean. But what he says of meats may be extended to the other rites of the Law.
10. We have an altar, whereof they have no right to eat which serve the tabernacle.
10. Habemus altare, de quo edendi non habent potestatem qui tabernaculo serviunt.
11. For the bodies of those beasts, whose blood is brought into the sanctuary by the high priest for sin, are burned without the camp.
11. Qyiryn ebun abunakuyn ubfertyr sabgyus ori oeccati ub sabcta oer sacerdotem, eorum corpora cremantur extra castra.
12. Wherefore Jesus also, that he might sanctify the people with his own blood, suffered without the gate.
12. Quare et Iesus ut sanctificaret per proprium sanguinem populum, extra portam passus est.
13. Let us go forth therefore unto him without the camp, bearing his reproach.
13. Prinde exeamus ad eum extra castra, probrum ejus ferentes:
14. For here have we no continuing city, but we seek one to come.
14. Non enim habemus hic manentem civitatem, sed futurum inquirimus.
15. By him therefore let us offer the sacrifice of praise to God continually, that is, the fruit of our lips giving thanks to his name.
15. Pere ipsum ergo offeramus semper hostiam laudis Deo, hoc est, fructum labiorum confitentium nomini ejus.
10. We have an altar, etc. This is a beautiful adaptation of an old rite under the Law, to the present state of the Church. There was a kind of sacrifice appointed, mentioned in the sixteenth chapter of Leviticus, no part of which returned to the priests and Levites. This, as he now shows by a suitable allusion, was accomplished in Christ; for he was sacrificed on this condition, that they who serve the tabernacle should not feed on him. But by the ministers of the tabernacle he means all those who performed the ceremonies. Then that we may partake of Christ, he intimates that we must renounce the tabernacle; for as the word altar includes sacrificing and the victim; so tabernacle, all the external types connected with it.
Then the meaning is, "No wonder if the rites of the Law have now ceased, for this is what was typified by the sacrifice which the Levites brought without the camp to be there burnt; for as the ministers of the tabernacle did eat nothing of it, so if we serve the tabernacle, that is, retain its ceremonies, we shall not be partakers of that sacrifice which Christ once offered, nor of the expiation which he once made by his own blood; for his own blood he brought into the heavenly sanctuary that he might atone for the sin of the world." 284
13. Let us go forth, therefore, etc. That the preceding allegory or mystical similitude might not be frigid and lifeless, he connects with it an important duty required of all Christians. And this mode of teaching is what Paul also usually adopts, that he might show to the faithful what things God would have them to be engaged in, while he was endeavoring to draw them away from vain ceremonies; as though he had said, "This is what God demands from you, but not that work in which you in vain weary yourselves." So now our Apostle speaks; for while he invites us to leave the tabernacle and to follow Christ, he reminds us that a far different thing is required of us from the work of serving God in the shade under the magnificent splendor of the temple; for we must go after him through exiles, flights, reproaches, and all kinds of afflictions. This warfare, in which we must strive even unto blood, he sets in opposition to those shadowy practices of which alone the teachers of ceremonies boasted.
14. For here we have no continuing city, etc. He extends still further the going forth which he had mentioned, even that as strangers and wanderers in this world we should consider that we have no fixed residence but in heaven. Whenever, therefore, we are driven from place to place, or whenever any change happens to us, let us think of what the Apostle teaches us here, that we have no certain shade on earth, for heaven is our inheritance; and when more and more tried, let us ever prepare ourselves for our last end; for they who enjoy a very quiet life commonly imagine that they have a rest in this world: it is hence profitable for us, who are prone to this kind of sloth, to be often tossed here and there, that we who are too much inclined to look on things below, may learn to turn our eyes up to heaven.
15. By him, therefore, let us offer the sacrifice of praise to God, etc. He returns to that particular doctrine to which he had referred, respecting the abrogation of the ancient ceremonies; and he anticipates an objection that might have been made; for as the sacrifices were attached as appendages to the tabernacle, when this was abolished, it follows that the sacrifices also must have ceased. But the Apostle had taught us that as Christ had suffered without the gate, we are also called thither, and that hence the tabernacle must be forsaken by those who would follow him.
Here a question arises, whether any sacrifices remained for Christians; for this would have been inconsistent, as they had been instituted for the purpose of celebrating God' worship. The Apostle, therefore, in due time meets this objection, and says that another kind of sacrifice remains for us, which no less pleases God, even the offering of the calves of our lips, as the Prophet Hoses says. 285 (Ho 14:2.) Now that the sacrifice of praise is not only equally pleasing to God, but of more account than all those external sacrifices under the Law, appears evident from Ps 50:1-23; for God there repudiates all these as things of nought, and bids the sacrifice of praise to be offered to him. We hence see that it is the highest worship of God, justly preferred to all other exercises, when we acknowledge God's goodness by thanksgiving; yea, this is the ceremony of sacrificing which God commends to us now. There is yet no doubt but that under this one part is included the whole of prayer; for we cannot give him thanks except when we are heard by him; and no one obtains anything except he who prays. He in a word means that without brute animals we have what is required to be offered to God, and that he is thus rightly and really worshipped by us.
But as it was the Apostle's design to teach us what is the legitimate way of worshipping God under the New Testament, so by the way he reminds us that God cannot be really invoked by us and his name glorified, except through Christ the mediator; for it is he alone who sanctifies our lips, which otherwise are unclean, to sing the praises of God; and it is he who opens a way for our prayers, who in short performs the office of a priest, presenting himself before God in our name.
16. But to do good and to communicate forget not: for with such sacrifices God is well pleased.
16. Beneficentiae autem et communicationis ne sitis immemores: talibus enim hostiis delectatur Deus.
17. Obey them that have the rule over you, and submit yourselves: for they watch for your souls, as they that must give account, that they may do it with joy, and not with grief: for that is unprofitable for you.
17. Parate praefectis vestris ac deferte; ipsi enim vigilant pro animabus vestris tanquam rationem redditurei, ut cum guadio hoc faciant, et non gementes; id enim vobis non expedit.
18. Pray for us: for we trust we have a good conscience, in all things willing to live honestly.
18. Orate pro nobis; confidimus enim quod bonam habemus conscientam, cupientes in omnibus honeste versari.
19. But I beseech you the rather to do this, that I may be restored to you the sooner.
19. Magis autem vos hortor ut id faciatis, quo celerius vobis restituar.
16. But to do good, etc. Here he points out even another way of offering a due and regular sacrifice, for all the acts and duties of love are so many sacrifices; and he thereby intimates that they were foolish and absurd in their wishes who thought that something was wanting except they offered beasts to God according to the Law, since God gave them many and abundant opportunities for sacrificing. For though he can derive no benefit from us, yet he regards prayer a sacrifice, and so much as the chief sacrifice, that it alone can supply the place of all the rest; and then, whatever benefits we confer on men he considers as done to himself, and honors them with the name of sacrifices. So it appears that the elements of the Law are now not only superfluous, but do harm, as they draw us away from the right way of sacrificing.
The meaning is, that if we wish to sacrifice to God, we must call on him and acknowledge his goodness by thanksgiving, and further, that we must do good to our brethren; these are the true sacrifices which Christians ought to offer; and as to other sacrifices, there is neither time nor place for them.
For with such sacrifices God is well pleased. There is to be understood here an implied contrast, — that he no longer requires those ancient sacrifices which he had enjoined until the abrogation of the Law.
But with this doctrine is connected an exhortation which ought powerfully to stimulate us to exercise kindness towards our neighbors; for it is not a common honor that God should regard the benefits we confer on men as sacrifices offered to himself, and that he so adorns our works, which are nothing worth, as to pronounce them holy and sacred things, acceptable to him. When, therefore, love does not prevail among us, we not only rob men of their right, but God himself, who has by a solemn sentence dedicated to himself what he has commanded to be done to men.
The word communicate has a wider meaning than to do good, for it embraces all the duties by which men can mutually assist one another; and it is a true mark or proof of love, when they who are united together by the Spirit of God communicate to one another. 286
17. Obey them, etc. I doubt not but that he speaks of pastors and other rulers of the Church, for there were then no Christian magistrates; and what follows, for they watch for your souls, properly belongs to spiritual government. He commands first obedience and then honor to be rendered to them. 287 These two things are necessarily required, so that the people might have confidence in their pastors, and also reverence for them. But it ought at the same time to be noticed that the Apostle speaks only of those who faithfully performed their office; for they who have nothing but the title, nay, who use the title of pastors for the purpose of destroying the Church, deserve but little reverence and still less confidence. And this also is what the Apostle plainly sets forth when he says, that they watched for their souls, — a duty which is not performed but by those who are faithful rulers, and are really what they are called.
Doubly foolish, then, are the Papists, who from these words confirm the tyranny of their own idol: "The Spirit bids us obediently to receive the doctrine of godly and faithful bishops, and to obey their wholesome counsels; he bids us also to honor them." But how does this favor mere apes of bishops? And yet not only such are all those who are bishops under the Papacy, but they are cruel murderers of souls and rapacious wolves. But to pass by a description of them, this only will I say at present, that when we are bidden to obey our pastors, we ought carefully and wisely to find out those who are true and faithful rulers; for if we render this honor to all indiscriminately, first, a wrong will be done to the good; and secondly, the reason here added, to honor them because they watch for souls, will be rendered nugatory. In order, therefore, that the Pope and those who belong to him may derive support from this passage, they must all of necessity first prove that they are of the number of those who watch for our salvation. If this be made evident, there will then be no question but that they ought to be reverently treated by all the godly. 288
For they watch, etc. His meaning is, that the heavier the burden they bear, the more honor they deserve; for the more labor anyone undertakes for our sake, and the more difficulty and danger he incurs for us, the greater are our obligations to him. And such is the office of bishops, that it involves the greatest labor and the greatest danger; if, then, we wish to be grateful, we can hardly render to them that which is due; and especially, as they are to give an account of us to God, it would be disgraceful for us to make no account of them. 289
He further reminds us in what great a concern their labor may avail us, for, if the salvation of our souls be precious to us, they ought by no means to be deemed of no account who watch for it. He also bids us to be teachable and ready to obey, that what pastors do in consequence of what their office demands, they may also willingly and joyfully do; for, if they have their minds restrained by grief or weariness, though they may be sincere and faithful, they will yet become disheartened and careless, for vigor in acting will fail at the same time with their cheerfulness. Hence the Apostle declares, that it would be unprofitable to the people to cause sorrow and mourning to their pastors by their ingratitude; and he did this, that he might intimate to us that we cannot be troublesome or disobedient to our pastors without hazarding our own salvation.
As hardly one in ten considers this, it is hence evident how great generally is the neglect of salvation; nor is it a wonder how few at this day are found who strenuously watch over the Church of God. For besides, there are very few who are like Paul, who have their mouth open when the people's ears are closed, and who enlarge their own heart when the heart of the people is straitened. The Lord also punishes the ingratitude which everywhere prevails. Let us then remember that we are suffering the punishment of our own perverseness, whenever the pastors grow cold in their duty, or are less diligent than they ought to be.
18. For we trust, etc. After having commended himself to their prayers, in order to excite them to pray, he declares that he had a good conscience. Though indeed our prayers ought to embrace the whole world, as love does, from which they flow; it is yet right and meet that we should be peculiarly solicitous for godly and holy men, whose probity and other marks of excellency have become known to us. For this end, then, he mentions the integrity of his own conscience, that is, that he might move them more effectually to feel an interest for himself. By saying, I am persuaded, or I trust, he thus partly shows his modesty and partly his confidence. In all, may be applied to things as well as to men; and so I leave it undecided. 290
19. But I beseech you, etc. He now adds another argument, — that the prayers they would make for him, would be profitable to them all as well as to himself individually, as though he had said, "I do not so much consult my own benefit as the benefit of you all; for to be restored to you would be the common good of all."
A probable conjecture may hence perhaps be gathered, that the author of this Epistle was either beset with troubles or detained by the fear of persecution, so as not to be able to appear among those to whom he was writing. It might however be, that he thus spoke, though he was free and at liberty, for he regarded man's steps as being in God's hand; and this appears probable from the end of the Epistle.
20. Now the God of peace, that brought again from the dead our Lord Jesus, that great shepherd of the sheep, through the blood of the everlasting covenant,
20. Porro Deus pacis, qui eduxit ex mortuis Pastorem ovium magnum in sanguine Testamenti aeterni, Dominum nostrum Iesum,
21. Make you perfect in every good work to do his will, working in you that which is well pleasing in his sight, through Jesus Christ; to whom be glory for ever and ever. Amen.
21. Confirmet (alias, aptet, vel, perficiat) vos in omni opere bono, ut faciatis ejus voluntatem, faciens in vobis quod acceptum sit coram ipso, per Iesum Christum, cui gloria in secula seculorum. Amen.
22. And I beseech you, brethren, suffer the word of exhortation: for I have written a letter unto you in few words.
22. Hortar (alias, obsecro) autem vos fratres, suscipite sermonem exhortationis: etenim brevibus verbis scripsi.
23. Know ye that our brother Timothy is set at liberty; with whom, if he come shortly, I will see you.
23. Scitate (alias, scitis) fratrem Timotheum solutum esse, cum quo, si celerius venerit, videbo vos.
24. Salute all them that have the rule over you, and all the saints. They of Italy salute you.
24. Salutate omnes qui praesunt vobis et omnes sanctos: salutant vos Itali.
25. Grace be with you all. Amen.
Gratia cum omnibus vobia. Amen.
Written to the Hebrews from Italy, by Timothy.
Ad Hebroeos scripta ab Italia per Timotheum 291
20. Now the God of peace, etc. To render mutual what he desired them to do, he ends his Epistle with prayer; and he asks of God to confirm, or to fit, or to perfect them in every good work; for such is the meaning of καταρτίσαι. We hence conclude, that we are by no means fit to do good until we are made or formed for the purpose by God, and that we shall not continue long in doing good unless he strengthens us; for perseverance is his peculiar gift. Nor is there a doubt but that as no common gifts of the Spirit had already, as it seems, appeared in them, the first impression with which they began, is not what is prayed for, but the polishing, which they were to be made perfect.
That brought again from the dead, etc. This clause was added for the sake of confirmation; for he intimates that God is then only prayed to aright by us, to lead us on to perfection, when we acknowledge his power in the resurrection of Christ, and acknowledge Christ himself as our pastor. He, in short, would have us to look to Christ, in order that we may rightly trust in God for help; for Christ was raised from death for this end, that we might be renewed unto eternal life, by the same power of God; and he is the great pastor of all, in order that we may protect the sheep committed to him by the Father.
Through the blood, etc. I have rendered it, "In the blood;" for as ב "in," is often taken in the sense of with, so I prefer to regard it here. For it seems to me, that the Apostle means, that Christ so arose from the dead, that his death was not yet abolished, but that it retains its efficacy forever, as though he had said, "God raised up his own son, but in such a way that the blood he shed once for all in his death is efficacious after his resurrection for the ratification of the everlasting covenant, and brings forth fruit the same as though it were flowing always." 292
21. To do his will, etc. He now gives a definition of good works by laying down God's will as the rule; for he thus intimates, that no works are to be deemed good, but such as are agreeable to the will of God, as Paul also teaches us in Ro 12:2, and in many other places. Let us then remember, that it is the perfection of a good and holy life, when we live in obedience to his will. The clause which next follows is explanatory, working (or doing) in you what is well pleasing in his sight. He had spoken of that will which is made known in the Law; he now shows, that in vain is obtruded on God what he has not commanded; for he values the decrees of his own will far more than all the inventions of the world.
Through Jesus Christ, etc. This may be explained in two ways, — "Working through Jesus Christ", or, "Well­pleasing through Jesus Christ." Both senses are suitable. For we know that the spirit of regeneration and also all graces are bestowed on us through Christ; and then it is certain, that as nothing can proceed from us absolutely perfect, nothing can be acceptable to God without that pardon which we obtain through Christ. Thus it comes, that our works, performed by the odor of Christ's grace, emit a sweet fragrance in God's presence, while otherwise they would have a fetid smell. I am disposed to include both meanings.
To whom be glory, etc. This I refer to Christ. And as he here ascribes to Christ what peculiarly belongs to God alone, he thus bears a clear testimony to his divinity; but still if anyone prefers to explain this of the Father, I do not object; though I embrace the other sense, as being the most obvious.
22. And I beseech you, etc. Some understand this as though he was soliciting them to hear him; but I take another view; for he mentions, as I think, that he had written in a few words, or briefly, in order that he might not appear as though he wished to lessen in any degree the ordinary practice of teaching. Let us hence learn that the Scripture has not been committed to us in order to silence the voice of pastors, and that we are not to be fastidious when the same exhortations often sound in our ears; for the holy Spirit has so regulated the writings which he has dictated to the Prophets and the Apostles, that he detracts nothing from the order instituted by himself; and the order is, that constant exhortations should be heard in the Church from the mouth of pastors. And probably he recommends the word of exhortation for this reason, that though men are by nature anxious to learn, they yet prefer to hear something new rather than to be reminded of things known and often heard before. Besides, as they indulge themselves in sloth, they can ill bear to be stimulated and reproved.
23. Know ye that our brother, etc. Since the termination of the Greek verb γινώσκετε, will admit of either renderings, we may read, "Ye know," or, "Know ye;" but I prefer the latter reading, though I do not reject the other. 293 The probability is, that he was informing the Jews on the other side of the sea of what they did not know. Now, if this Timothy was the renowned companion of Paul, which I am inclined to think, it is very probable that either Luke or Clement was the author of this Epistle. Paul, indeed, more usually calls him his son; and then what immediately follows does not apply to Paul; for it appears that the writer was at liberty and at his own disposal; and besides, that he was then anywhere rather than at Rome; nay, it is very probable, that he was going round through various cities, and was then preparing to pass over the sea. Now all these particulars might have been suitable to the circumstances either of Luke or of Clement after the death of Paul. 294
24. Salute, etc. As he writes his Epistle generally to the Hebrews, it is strange that he bids some, separate from the rest, to be saluted; but he sends this salutation, as I think, more particularly to the rulers, as a mark of honor, that he might conciliate them, and gently lead them to assent to his doctrine. And he adds, —
And all the saints. He either means the faithful from among the Gentiles, and refers to them that both Jews and Gentiles might learn to cultivate unity among themselves; or his object was to intimate, that they who first received the Epistle, were to communicate it to others.
END OF THE COMMENTARIES ON THE EPISTLE
TO THE HEBREWS
---
Footnotes
---
Next: Appendix of Additional Notations