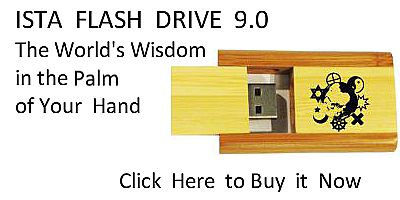 Sacred Texts
Christianity
Calvin
Index
Previous
Next
---
Calvin's Commentaries, Vol. 24: Daniel, Part I, tr. by John King, [1847-50], at sacred-texts.com
---
In this second chapter we are informed how God brought Daniel into a theater, to exhibit that prophetic office to which he had been destined. God had already engraven, as we have said, distinct marks by which Daniel might be acknowledged as a Prophet, but he wished really to prove the effect of the grace which he had conferred upon Daniel. First of all, a simple history is narrated, then Daniel proceeds to the interpretation of a dream. This is the heading of the chapter.
1. And in the second year of the reign of Nebuchadnezzar Nebuchadnezzar dreamed dreams, wherewith his spirit was troubled, and his sleep brake from him.
1. Anno autem secundo regni Nebuchadnezzar somniavit Nebuchadnezzar somnia et contritus fuit spiritusejus, et somnus: ejus interruptus est ei. 100
Daniel here says, — King Nebuchadnezzar dreamt in the second year of his reign. This seems contrary to the opinion expressed in the first chapter. For if Nebuchadnezzar besieged Jerusalem in the first year of his reign, how could Daniel be already reckoned among the wise men and astrologers, while he was as yet but a disciple? Thus it is easily gathered from the context that he and his companions were already brought forward to minister before the king. At the first glance these things are not in accordance, because in the first year of Nebuchadnezzar's reign Daniel and his companions were delivered into training; and in the second he was in danger of death through being in the number of the Magi. Some, as we have mentioned elsewhere, count the second year from the capture and destruction of the city, for they say Nebuchadnezzar was called king from the time at which he obtained the monarchy in peace. Before he had cut off the City and Temple with the Nation, his Monarchy could not be treated as united; hence they refer this to the capture of the city, as I have said. But I rather incline to another conjecture as more probable — that of his reigning with his father, and I have shewn that when he besieged Jerusalem in the time of Jehoiachim, he was sent by his father; he next returned to Chaldea from the Egyptian expedition, through his wish to repress revolts, if any one should dare to rebel. In this, therefore, there is nothing out of place. Nebuchadnezzar reigned before the death of his father, because he had already been united with him in the supreme power; then he reigned alone, and the present narrative happened in the second year of his reign. In this explanation there is nothing forced, and as the history agrees with it, I adopt it as the best.
He says — he dreamt dreams, and yet only one Dream is narrated; but since many things were involved in this dream, the use of the plural number is not surprising. It is now added, his, spirit was contrite, to shew us how uncommon the dream really was. For Nebuchadnezzar did not then begin to dream, and was not formerly so frightened every night as to send for all the Magi. Hence, in this dream there was something extraordinary, which Daniel wished to express in these words. The clause at the end of the verse which they usually translate his sleep was interrupted, does not seem to have this sense; another explanation which our brother D. Antonius gave you 101 suits it better; namely, — his sleep was upon him, meaning he began to sleep again. The genuine and simple sense of the words seems to me — his spirit was confused, that is, very great terror had seized on his mind. He knew, indeed, the dream to be sent from heaven; next, being astonished, he slept again, and became like a dead man, and when he considered the interpretation of the dream, he became stupified and returned to sleep and forgot the vision, as we shall afterwards see. It follows —
2. Then the king commanded to call the magicians, and the astrologers, and the sorcerers, and the Chaldeans, for to shew the king his dreams. So they came and stood before the king.
2. Etedixit rex ut vocarentur 102 astrologi, et conjectores, et divini, et Chaldei, annuntiarent regi somnia sua 103 et venerunt et steterunt in conspectu regis.
This verse more clearly proves what I have already said that the dream caused the king to feel God to be its author. Though this was not his first dream, yet the terror which God impressed on his mind, compelled him to summon all the Magi, since he could not rest even by returning to sleep. He felt as. it were a sing in his mind, since God did not suffer him to rest, but wished him to be troubled until he received an interpretation of the dream. Even profane writers very correctly consider dreams connected with divine agency. They express various opinions, because they could not know anything with perfect certainty; yet the persuasion was fixed in their minds relative to some divine agency in dreams. It would be foolish and puerile to extend this to all dreams; as we see some persons never passing by a single one without a conjecture, and thus making themselves ridiculous. We know dreams to arise from different causes; as, for instance, from our daily thoughts. If I have meditated on anything during the daytime, something occurs to me at night in a dream; because the mind is not completely buried in slumber, but retains some seed of intelligence, although it be suffocated. Experience also sufficiently teaches us how our daily thoughts recur during sleep, and hence the various affections of the mind and body produce, many dreams. If any one retires to bed in sorrow from either the death of a friend, or any loss, or through suffering any injury or adversity, his dreams will partake of the previous preparation of his mind. The body itself causes dreams, as we see in the case of those who suffer from fever; when thirst prevails they imagine fountains, burnings, and similar fancies. We perceive also how intemperance disturbs men in their sleep; for drunken men start and dream in their sleep, as if in a state of frenzy. As there are many natural causes for dreams, it would be quite out of character to be seeking for divine agency or fixed reason in them all; and on the other hand, it is sufficiently evident that some dreams are under divine regulation. I omit events which have been related in ancient histories; but surely the dream of Calphurnia, the wife of Julius Caesar, could not be fictitious; because, before he was slain it was commonly reported, "Caesar has been killed," just as she dreamt it. The same may be said of the physician of Augustus, who had ordered him to leave his tent the day of the battle of Pharsalia, and yet there was no reason why the physician should order him to be carried out of the tent on a litter, unless he had dreamt it to be necessary. What was the nature of that necessity? why, such as could not be conjectured by human skill, for the camp of Augustus was taken at that very moment. I doubt not there are many fabulous accounts, but here I may choose what I shall believe, and I do not yet touch on dreams which are mentioned in God's word, for I am merely speaking of what profane men were compelled to think on this subject. Although Aristotle freely rejected all sense of divination, through being prejudiced in the matter, and desiring to reduce the nature of Deity within the scope of human ingenuity, and to comprehend all things by his acuteness; yet he expresses this confession, that all dreams do not happen rashly but that μαντίκη, that is "divination," is the source of some of them. He disputes, indeed, whether they belong to the intellectual or sensitive portion of the mind, and concludes they belong to the latter, as far as it is imaginative. Afterwards, when inquiring whether they are causes or anything of that kind, he is disposed to view them only as symptoms or accidents fortuitously contingent. Meanwhile, he will not admit dreams to be sent from heaven; and adds as his reason, that many stupid men dream, and manifest the same reason in them as the wisest. He notices next the brute creation, some of which, as elephants, dream. As the brutes dream, and wise men more seldom than the rudest idiots, Aristotle does not think it probable that dreams are divinely inspired. He denies, therefore, that they are sent from God, or divine, but asserts that they spring from the Daimones; 104 that is, he fancies them to be something between the natures of the Deity and the Daimones. We know the sense in which philosophers use that word, which, in Scripture, has usually a bad sense. He says that dreams were occasioned by those aerial inspirations, but are not from God.; because, he says, man's nature is not divine, but inferior; and yet more than earthly, since it, is angelic. Cicero discourses on this subject at great, length, in his first book on Divination; although he refutes in the second all he had said, while he was a disciple of the Academy. 105 For among other arguments in proof of the existence of deities, he adds dreams; — if there is any divination in dreams, it follows that there is a. Deity in heaven, for the mind of man cannot conceive of any dream without divine inspiration. Cicero's reasoning is valid; if there is divination in dreams, then is there also a Deity. The distinction made by Macrobius is worthy of notice; although he ignorantly confounds species and genera, through being a person of imperfect judgment, who strung together in rhapsodies whatever he read, without either discrimination or arrangement. This, then, should remain fixed, — the opinion concerning the existence of some kind of divine agency in dreams was not rashly implanted in the hearts of all men. Hence that expression of Homer's, a dream is from Jupiter. 106 He does not mean this generally and promiscuously of all dreams; but he takes notice of it, when bringing the characters of his heroes before us, since they were divinely admonished in their sleep.
I now come to Nebuchadnezzar's Dream. In this, two points are worthy of remark. First, all remembrance of its subject was entirely obliterated; and secondly, no interpretation was; found for it. Sometimes the remembrance of a dream was not; lost while its interpretation was unknown. But here Nebuchadnezzar was not only perplexed at the interpretation of the dream, but even the vision itself had vanished, and thus his perplexity and anxiety was doubled. As to the next point, there is no novelty in Daniel making known the interpretation; for it sometimes, but rarely, happens that a person dreams without a figure or enigma, and with great plainness, without any need of conjurers — a name given to interpreters of dreams. This indeed happens but seldom, since the usual plan of dreams is for God to speak by them allegorically and obscurely. And this occurs in the case of the profane as well as of the servants of God. When Joseph dreamt that he was adored by the sun and moon, (Ge 37:9,) he was ignorant of its meaning; when he dreamt of his sheaf being adored by his brothers sheaves, he understood not its meaning, but related it simply to his brothers. Hence God often speaks in enigmas by dreams, until the interpretation is added. And such was Nebuchadnezzar's dream.
We perceive, then, that God reveals his will even to unbelievers, but not clearly; because seeing they do not see, just as if they were gazing at a closed book or sealed letter; as Isaiah says, — God speaks to unbelievers in broken accents and with a stammering tongue. (Isa 28:11 and Isa 29:11.) God's will was so revealed to Nebuchadnezzar that he still remained perplexed and lay completely astonished. His dream would have been of no use to him, unless, as we shall see, Daniel had been presented to him as its interpreter. For God not only wished to hold the king in suspense, but he thus blotted out the remembrance of the dream from his mind, to increase the power of his sting. As mankind are accustomed to neglect the dreams which they do not remember, God inwardly fastened such a sting in the mind of this unbeliever, as I have already said, that he could not rest, but was always wakeful in the midst of his dreaming, because God was drawing him to himself by secret chains. This is the true reason why God denied him the immediate explanation of his dream, and blotted out the remembrance of it from his mind, until he should receive both from Daniel. We will leave the rest till tomorrow.
Grant, Almighty God, since every perfect gift comes from thee, and since some excel others in intelligence and talents, yet as no one has anything of his own, but as thou deignest to distribute to man a measure of thy gracious liberality, — Grant that whatever intelligence thou dost confer upon us, we may apply it to the glory of thy name. Grant also, that we may acknowledge in humility and modesty what thou hast committed to our care to be thine own; and may we study to be restrained by sobriety, to desire nothing superfluous, never to corrupt true and genuine knowledge, and to remain in that simplicity to which thou callest us. Finally, may we not rest in these earthly things, but learn rather to raise our minds to true wisdom, to acknowledge thee to be the true God, and to devote ourselves to the obedience of thy righteousness; and may it be our sole object to devote and consecrate ourselves entirely to the glory of thy name throughout our lives, through Jesus Christ our Lord. — Amen.
We yesterday saw the Magi sent for by the king's edict, not only in order to explain his dream to him, but also to narrate the dream itself which had slipt from his memory. But since four kinds of Magi are used here, or at least three, and their description is added in the fourth place, I shall briefly touch upon what seems to me their meaning. הרטמים Hartummim, is usually explained by "soothsayers," and afterwards אשפים, Assaphim, they think, means "physicians." I am unwilling to contend against the first interpretation; but I see no reason for the second. They interpret it as "physicians," because they judge of men's health by feeling the pulse, but having no better reason than this, I adopt the opinion that it refers to astrologers. In the third place, מכשפים, Mecasphim, is used, meaning "sorcerers," though some change the signification, and say it; means "star-gazers," who indicate future events and predict unknown ones from the position of the stars. I have nothing to bring forward more probable than this, except the uncertainty of what the Hebrews meant by the word for since the matter itself is so buried in oblivion, who can distinguish between words which belong to the profession of an unknown art? כשדים, Casdim, is doubtless put for a race, for it is the name of a nation, yet on account of its excellence, the Magi appropriated it to themselves, as. if the nobility and excellence of the whole nation was in their power; and this name is known to be in common use in Greece and Italy. All who professed their ability to predict future or hidden events from the stars or other conjectures, were called Chaldees. With respect to the three other words, I do not doubt their honorable meaning, and for this red, son they called themselves Mathematicians, as if there were no science in the world except with them. Besides, although their principles were good, they were certainly stuffed with many superstitions, for they were soothsayers and diviners, and we know them to have given especial attention to augury. Although they were highly esteemed by their fellow-countymen, yet they are condemned by God's law, for all their pretense to science was complete imposture. They are generally called Magi, and also Chaldeans, as shortly afterwards, when Daniel will repeat what they have spoken before the king, he will not enumerate those three species, but will simply call them Chaldees. It is surprising that Daniel and his companions were not called among them, for he ought to have been called among the first, since the king, as we have, said, found these four to be ten times better than all the Magi and Diviners throughout his kingdom! Since their dexterity was not unknown to the king, why does he pass them completely by, while the other Magi are at hand and are called in to a case so arduous? Very probably the king omitted them because he trusted more in the natives; or suspected the captives, and was unwilling to entrust them with his secrets, as he had not yet sufficiently tried their fidelity and constancy. This might have been the reason, but it is better for us to consider the intention of the Almighty, for I have no doubt that this forgetfulness on the part of the king occurred by God's providence, as he was unwilling from the first to mingle his servant Daniel and the rest with the Magi and Soothsayers. This accounts for Daniel not being sent for with the rest; whence, as we shall see, his divination would afterwards become more illustrious. It now follows —
3. And the king said unto them, I have dreamed a dream, and my spirit was troubled to know the dream.
3. Et dixit illis rex, Somnium somniavi, et contritus est spiritus meus, ad sciendum 107 somnium.
4. Then spake the Chaldeans to the king in Syriack, O king, live for ever: tell thy servants the dream, and we will shew the interpretation.
4. Et dixerunt Chaldaei regi Syriace, Rex in eternum vive: dic somnium servis tuis, et expositionem indicabimus.
Daniel relates first the great confidence of the Chaldeans, since they dared to promise the interpretation of a dream as yet unknown to them. The king says he was troubled through desire to understand the dream; by which he signifies that a kind of riddle was divinely set, before him. He confesses his ignorance, while the importance of the object may be gathered from his words. Since, then, the king testifies his desire to inquire concerning a matter obscure and profound, and exceeding his comprehension, and since he clearly expresses himself to be contrite in spirit, some kind of fear and anxiety ought to have touched these Chaldeans; yet they securely promise to offer the very best interpretation of the dream as soon as they understood it. When they say, O king live for ever, it is not a simple and unmeaning prayer, but they rather order the king to be cheerful and in good spirits, as they are able to remove all care and anxiety from his mind, because the explanation of the dream was at hand. We know how liberal in words those impostors always were; according to the language of an ancient poet, they enriched the ears and emptied the purses of others. And truly those who curiously court the breeze with their ears deserve to feed upon it, and to be taken in by such deceits. And all ages have proved that nothing exceeds the confidence of astrologers, who are not content with true science, but divine every one's life and death, and conjecture all events, and profess to know everything.
We must hold generally that the art of conjecturing from dreams is rash and foolish; there is, indeed, a certain fixed interpretation of dreams, as we said yesterday, yet as we shall afterwards see, this ought not to be ascribed to a sure science, but to God's singular gift. As, therefore, a prophet will not gather what he has to say from fixed reasonings, but will explain God's oracles, so also he who will interpret dreams correctly, will not follow certain disthief rules; but if God has explained the meaning of the dream, he will then undertake the office of interpreting it according to his endowment with this gift. Properly speaking, these two flyings are opposite to each other and do not mutually agree, general and perpetual science, and special revelation. Since God claims this power of opening by means of a dream, what he has engraven on the minds of men, hence art and science cannot obtain it, but a revelation from the spirit must be waited for. When the Chaldeans thus boldly promise to become good interpreters of the dream, they not only betray their rashness, but become mere impostors, who pretend to be proficients in a science of which they know nothing, as if they could predict by their conjectures the meaning of the king's dream. It now follows —
5. The king answered and said to the Chaldeans, The thing is gone from me: if ye will not make known unto me the dream, with the interpretation thereof, ye shall be cut in pieces, and your houses shall be made a dunghill.
5. Respondit rex et dixit Chaldaeis, Sermo a me exiit, 108 si non indicaveritis mihi somnium et interpretationem ejus, frusla efficiemini, 109 et domus vestrae ponentur sterquilinium. 110
Here the king requires from the Chaldeans more than they professed to afford him; for although their boasting, as we have said, was foolish in promising to interpret any dream, yet they never claimed the power of narrating to any one his dreams. The king, therefore, seems to me to act unjustly in not regarding what they had hitherto professed, and the limits of their art and science, if indeed they had any science! When he says — the matter or speech had departed from him, the words admit of a twofold sense, for מלתה, millethah, may be taken for all "edict," as we shall afterwards see; and so it might be read, has flowed away; but since the same form of expression will be shortly repeated when it seems to be, used of the dream, (Da 2:8,) this explanation is suitable enough, as the king says his dream had vanished so I leave the point undecided. It is worthwhile noticing again what we said yesterday, that terror was so fastened upon the king as to deprive him of rest, and yet he was not so instructed that the least taste of the revelation remained; just as if an ox, stunned by a severe blow, should toss himself about, and roll over and over. Such is the madness of this wretched king, because God harasses him with dreadful torments; all the while the remembrance of the dream is altogether obliterated from his mind. Hence he confesses — his dream had escaped him; and although the Magi had prescribed the limits of their science, yet through their boasting themselves to be interpreters of the gods, he did not hesitate to exact of them what they had never professed. This is the just reward of arrogance, when men puffed up with a perverse confidence assume before others more than they ought, and forgetful of all modesty wish to be esteemed angelic spirits. Without the slightest doubt God wished to make a laughingstock of this foolish boasting which was conspicuous among the Chaldees, when the king sharply demanded of them to relate his dream, as well as to offer an exposition of it.
He afterwards adds threats, clearly tyrannical; unless they expound the dream their life is in danger No common punishment is threatened, but he says they should become "pieces" — if we take the meaning of the word to signify pieces. If we think it means "blood," the sense will be the same. This wrath of the king is clearly furious, nay, Nebuchadnezzar in this respect surpassed all the cruelty of wild beasts. What fault could be imputed to the Chaldeans if they did not know the king's dream? — surely, they had never professed this, as we shall afterwards see; and no, king had ever demanded what was beyond the faculty of man. We perceive how the long manifested a brutal rage when he denounced death and every cruel torture on the Magi and sorcerers. Tyrants, indeed, often give the reins to their lust, and think all things lawful to themselves; whence, also, these words of the tragedian, Whatever he wishes is lawful. And Sophocles says, with evident truth, that any one entering a tyrant's threshold must cast away his liberty; but if we were to collect all examples, we should scarcely find one like this. It follows, then, that the king's mind was impelled by diabolic fury, urging him to punish the Chaldees who, with respect to him, were innocent enough. We know them to have been impostors, and the world to have been deluded by their impositions, which rendered them deserving of death, since by the precepts of the law it was a capital crime for any one to pretend to the power of prophecy by magic arts. (Le 20:6.) But, as far as concerned the king, they could not be charged with any crime. Why, then, did he threaten them with death? because the Lord wished to shew the miracle which we shall afterwards see. For if the king had suffered the Chaldeans to depart, he could have buried directly that anxiety which tortured and excruciated his mind. The subject, too, had been less noticed by the people; hence God tortured the king's mind, till he rushed headlong in his fury, as we have said. Thus, this atrocious and cruel denunciation ought to have aroused all men; for there is no doubt that the greatest and the least trembled together when they heard of such vehemence in the monarch's wrath. This, therefore, is the complete sense, and we must mark the object of God's providence in thus allowing the king's anger to burn without restraint. 111 It follows —
6. But if ye shew the dream, and the interpretation thereof, ye shall receive of me gifts and rewards and great honour, therefore shew me the dream, and the interpretation thereof.
6. Et si somnium, et interpretationem ejus indicaveritis, donum, et munus, et honorem, vel pretium, magnum accipietis a facie mea: 112 propterea somnium, et interpretationem ejus indicate mihi.
Here the king, on the other hand, desires to entice them by the hope of gain, to apply themselves to narrate his dream. He had already attempted to strike them with horror, that even if they are unwilling he may wrest the narration of the dream from them, as well as its interpretation. Meanwhile, if they could be induced by flattery, he tries this argument upon them; for he promises a gift, and reward, and honor, that is, he promises a large remuneration if they narrated his dream, and were faithful interpreters. Hence we gather, what all history declares, that the Magi made a gain of their predictions and guesses. The wise men of the Indies, being frugal and austere in their manner of living, were not wholly devoted to gain; for they are known to have lived without any need of either money, or furniture, or anything else. They were content with roots, and had no need of clothing, slept upon the ground, and were thus free from avarice. But the Chaldeans, we know, ran hither and thither to obtain money from the simple and credulous. Hence the king here speaks according to custom when he promises a large reward. We must remark here, how the Chaldeans scattered their prophecies for the sake of gain; and when knowledge is rendered saleable, it is sure to be adulterated with many faults. As when Paul speaks of corruptors of the Gospel, he says, — they trafficked in it, (2Co 2:7,) because when a profit is made, as we have previously said, even honorable teachers must necessarily degenerate and pervert all sincerity by their lying. For where avarice reigns, there is flattery, servile obsequiousness, and cunning of all kinds, while truth is utterly extinguished. Whence it is not surprising if the Chaldeans were so inclined to deceit, as it became natural to them through the pursuit of gain and the lust for wealth. Some honest teachers may receive support from the public treasury; but, as we have said, when any one is drawn aside by lucre, he must necessarily pervert and deprave all purity of doctrine. And from this passage we gather, further, the anxiety of the king, as he had no wish to spare expense, if by this means he could click the interpretation of his dream from the Chaldeans; all the while he is furiously angry with them, because he does not obtain what the offered reward ought to procure. It now follows —
7. They answered again and said, Let the king tell his servants the dream, and we will shew the interpretation of it.
7. Responderunt secundo, et dixerunt, Rex sonmium exponat 113 servis suis, et interpretationem indicabimus.
8. The king answered and said, I know of certainty that ye would gain the time, because ye see the thing is gone from me.
8. Respondit rex et dixit, Vere 114 novi ego 115 quod tempus redimitis, quia scitis quod exierit sermo a me. 116
9. But if ye will not make known unto me the dream, there is but one decree for you: for ye have prepared lying and corrupt words to speak before me, till the time be changed: therefore tell me the dream, and I shall know that ye can shew me the interpretation thereof.
9. Propterea si somnium non indicaveritis mihi, una haec sententia est; et sermonem mendacem 117 et corruptum praeparastis ad dicendum coram me, donec tempus mutetur; 118 propterea somnium narrate mihi, et cognoscam quod interpretationem ejus mihi indicetis. 119
Here the excuse of the Magi is narrated. They state the truth that their art only enabled them to discover the interpretation of a dream; but the king wished to know the dream itself. Whence he appears again to have been seized with prodigious fury and became quite implacable. Kings sometimes grow warm, but are appeased by a single admonition, and hence this sentiment is very true, — anger is assuaged by mild language. But since the fair reply of the Magi did not mitigate the king's wrath, he was quite hurried away by diabolical vehemence. And all this, as I have said, was governed by God's secret counsel, that Daniel's explanation might be more noticed. They next ask the king — to relate his dream, and then they promise as before to interpret it directly. And even this was too great a boast, as we have said, and they ought to have corrected their own conceit and foolish boasting when in such a difficulty. But since they persist in that foolish and fallacious self-conceit, it shews us how they were blinded by the devil, just as those who have become entangled by superstitious deceptions confidently defend their own madness. Such an example we have in the Magi, who always claimed the power of interpreting dreams.
The king's exception now follows: — I know, says he, that ye would gain time, since you are aware that the matter has gone from me, or the word has been pronounced, if we adopt the former sense. The king here accuses them of more disgraceful cunning, since the Magi have nothing to offer, and so desire to escape as soon as they know that the king has lost all remembrance of his dream. It is just as if he had said — You promised me to be sure interpreters of my dream, but this is false; for if I could narrate the dream, it would be easy to prove your arrogance, since ye cannot explain that enigma; but as lye know I have forgotten my dream, for that reason ye ask me to relate it; but this is only to gain time, says he; thus ye manage to conceal your ignorance and retain your credit for knowledge. But if my dream still remained in my memory I should soon detect your ignorance, for we cannot perform your boasting. We see, therefore, how the king here loads the Magi with a new crime, because they were impostors who deluded the people with false boastings; and hence he shews them worthy of death, unless they relate his dream. The argument indeed is utterly vicious; but it is not surprising when tyrants appear in the true colors of their cruelty. Meanwhile we must remember what I have said. — the Magi deserved this reproof, for they were puffed up with vanity and made false promises, through conjecturing the future from dreams, auguries, and the like. But in the king's case, nothing was more unjust. than to invent such a crime against the Magi, since if they deceived others it arose from being self-deceived. They were blinded and fascinated by the foolish persuasion of their own wisdom, and had no intention of deceiving the king; for they thought something might immediately occur which would free his mind from all anxiety. But the king always pursued the blindest impulse of his rage. Meanwhile we must notice the origin of this feeling, — he was divinely tormented, and could not rest a single moment till he obtained an explanation of his dream. He next adds, If ye do not explain my dream, this sentence alone remains for you, says he; that is, it is already decreed concerning you all, I shall not inquire particularly which of you is in fault and which wishes to deceive me; but I will utterly cut off all the tribe of the Magi, and no one shall escape punishment, unless ye explain to me both the dream and its interpretation.
He adds again, Ye have prepared a fallacious and corrupt speech to relate here before me, as your excuse. Again, the king charges them with fraud and malice, of which they were not guilty; as if he had said, they purposely sought specious pretenses for practicing deceit. But he says, a lying speech, or fallacious and corrupt; that is, yours is a stale excuse, as we commonly say, and I loathe it. If there were any colorable pretext I might admit what. ye say, but I see in your words nothing but fallacies, and those too which savor of corruption. Now, therefore, we observe the king not only angry because the Magi cannot relate his dream, but charging it against them, as a greater crime, that they brought a stale excuse and wished purposely to deceive him. He next adds, tell me the dream and then I shall know it; or then I shall know that ye can faithfully interpret, its meaning. Here the king takes up another argument to convict the Magi of cunning. Ye boast, indeed, that you have no difficulty in interpreting the dream. How can ye be confident of this, for the dream itself is still unknown to you? If I had told it you, ye might then say whether ye could explain it or not; but when I now ask you about the dream of which both you and I are ignorant, ye say, when have related the dream, the rest is in your power; I therefore shall prove you to be good and true interpreters of dreams if ye can tell me mine, since the one thing depends on the other, and ye are too rash in presuming upon what is not yet discovered. Since, therefore, ye burst forth so hastily, and wish to persuade me that ye are sure of the interpretation, you are evidently quite deceived in this respect; and your rashness and fraud are herein detected, because ye are clearly deceiving me. This is the substance — the rest to-morrow.
Grant, Almighty God, since during our pilgrimage in this world we have daily need of the teaching and government of thy Spirit, that with true modesty we may depend on thy word and secret inspiration, and not take too much on ourselves, — Grant, also, that we may be conscious of our ignorance, blindness, and stupidity, and always flee, to thee, and never permit ourselves to be drawn aside in any way by the cunning of Satan and of the ungodly. May we remain so fixed in thy truth as never to turn aside from it, whilst thou dost direct us through the whole course of our vocation, and then may we arrive at that heavenly glory which has been obtained for us through the blood of thine only begotten Son. — Amen.
10. The Chaldeans answered before the king, and said, There is not a man upon the earth that can shew the king's matter: therefore there is no king, lord, nor ruler, that asked such things at any magician, or astrologer, or Chaldean.
10. Responderunt Chaldaei coram rege, et dixerunt, Non est homo super terram qui sermonem 120 regis posset explicare; propterea nullus rex, princeps, vel prefectus rem consimilem exquisivit ab ullo mago, et astrologo, et Chaldaeo.
The Chaldeans again excuse themselves for not relating the king's dream. They say, in reality, this is not their peculiar art or science; and they know of no example handed down of wise men being asked in this way, and required to answer as well de facto as de jure, as the phrase is. They boasted themselves to be interpreters of dreams, but their conjectures could not be extended to discover the dreams themselves, but only their interpretation. This was a just excuse, yet the king does not admit it, but is impelled by his own wrath and by the divine instinct to shew the Magi, and sorcerers, and astrologers, to be mere impostors and deceivers of the people. And we must observe the end in view, because God wished to extol his servant Daniel, and to separate him from the common herd. They add, that no kings had ever dealt thus with Magi and wise men. It afterwards follows: —
11. And it is a rare thing that the king requireth, and there is none other that can shew it before the king, except the gods, whose dwelling is not with flesh.
11. Et sermo de quo rex inquirit pretiosus est; 121 et nullus est qui possit exponere coram rege, nisi dii, quorum habitatio cum carne non est ipsis. 122
They add, that the object of the king's inquiry surpassed the power of human ingenuity. There is no doubt that they were slow to confess this, because, as we said before, they had acquired the fame of such great wisdom, that the common people thought nothing unknown to them or concealed from them. And most willingly would they have escaped the dire necessity of confessing their ignorance in this respect, but in their extremity they were compelled to resort to this subterfuge. There may be a question why they thought the matter about which the king inquired was precious; for as they were ignorant of the king's dream, how could they ascertain its value? But it is not surprising that men, under the influence of extreme anxiety and fear, should utter anything without judgment. They say, therefore, — this matter is precious; thus they mingle flattery with their excuses to mitigate the king's anger, hoping to escape the unjust death which was at hand. The matter of which the king inquires is precious; and yet it would probably be said, since the, matter was uncommon, that the dream was divinely sent to the king, and was afterwards suddenly buried in oblivion. There certainly was some mystery here, and hence the Chaldeans very reasonably considered the whole subject to surpass in magnitude the common measure of human ability; therefore they add, — there cannot be any other interpreters than gods or angels Some refer this to angels, but we know the Magi to have worshipped a multitude of gods. Hence it is more simple to explain this of the crowd of deities which they imagined. They had, indeed, lesser gods; for among all nations a persuasion has existed concerning a supreme God who reigns alone. Afterwards they imagined inferior deities, and each fabricated a god for himself according to his taste; hence they are called "gods," according to common opinion and usage, although they ought rather to be denoted genie or demons of the air. For we know that all unbelievers were imbued with this opinion concerning the existence of intermediate deities. The Apostles contended strongly against this ancient error, and we know the books of Plato 123 to be full of the doctrine that demons or genii act as mediators between man and the Heavenly Deity.
We may, then, suitably understand these words that the Chaldeans thought angels the only interpreters; not because they imagined angels as the Scriptures speak of them clearly and sincerely, but the Platonic doctrine flourished among them, and also the superstition about the genii who dwell in heaven, and hold familiar intercourse with the supreme God. Since men are clothed in flesh, they cannot so raise themselves towards heaven as to perceive all secrets. Whence it follows, that the king acted unjustly in requiring them to discharge a duty either angelic or divine. This excuse was indeed probable, but the king's ears were deaf because he was carried away by his passions, and God also spurred him on by furies, which allowed him no rest. Hence this savage conduct which Daniel records.
12. For this cause the king was angry and very furious, and commanded to destroy all the wise men of Babylon.
12. Propterea rex in ira et indignatione magna edixit ut interficerent omnes sapientes Babylonis.
The former denunciation was horrible, but now Nebuchadnezzar proceeds beyond it; for he not merely threatens the Chaldeans with death, but commands it to be inflicted. Such an example is scarcely to be found in history; but the cause of his wrath must be noticed, since God wished his servant Daniel to be brought forward and to be observed by all men. This was the preparation by which it became generally evident that the wise men of Babylon were proved vain, through promising more than they could perform; even if they had been endowed with the greatest wisdom, they would still have been destitute of that gift of revelation which was conferred upon Daniel. Hence it happened that the king denounced death against them all by his edict; for he might then perhaps acknowledge what he had never perceived before, namely, that their boasting was nothing but vanity, and their arts full of superstitions. For when superstition fails of success, madness immediately succeeds, and when those who are thought and spoken of as remarkably devout, perceive their fictitious worship to be of no avail, then they burst forth into the madness which I have mentioned, and curse their idols, and detest what they had hitherto followed. So it occurred here, when Nebuchadnezzar suspected imposture in so serious a matter, and no previous suspicion of it had entered his mind; but now, when he sees through the deception, in so perplexing a case, and hi such great anxiety, when left destitute of the advice of those from whom he hoped all things, then he is a hundredfold more infuriated than if he had been previously in a state of perfect calmness. It afterwards follows: —
13. And the decree went forth that the wise men should be slain; and they sought Daniel and his fellows to be slain.
13. Et edictum exiit et sapientes interficiebantur; et quaerebant Daniel et socios ejus ad interficiendum.
14. Then Daniel answered with council and wisdom to Arioch the captain of the king's guard, which was gone forth to slay the wise men of Babylon:
14. Et tunc Daniel sciscitatus est de consilio et edicto ab Arioch principe satellitum regis, qui exierat ad interficiendum sapientes Babylonis.
15. He answered and said to Arioch the king's captain, Why is the decree so hasty from the king? Then Arioch made the thing known to Daniel.
15. Respondit et dixi t ipsi Arioch praefecto 124 regis, Ad quid edic tum festinat ev conspectu regis? Tunc rem 125 patefecit Arioeh ipsi Danieli.
It appears from these words that some of the wise men had been slain, for Daniel at first is not required for slaughter; but when the Magi and Chaldeans were promiscuously dragged out for punishment, Daniel and his companions were in the same danger. And this is clearly expressed thus — widen the edict had gone forth, that is, was published, according to the Latin phrase, and the wise mere were slain, then Daniel was also sought for; because the king would never suffer his decree to be despised after it had once been published; for if he had publicly commanded this to be done, and no execution had been added, would not this have been ridiculous? Hence, very probably, the slaughter of the Magi and Chaldeans was extensive. Although the king had no lawful reason for this conduct, yet they deserved their punishment; for, as we said yesterday, they deserved to be exterminated from the world, and the pest must be removed if it could possibly be accomplished. If Nebuchadnezzar had been like David, or Hezekiah, or Josiah, he might most justly have destroyed them all, and have purged the land from such defilements; but as he was only carried away by the fervor of his wrath, he was himself in fault. Meanwhile, God justly punishes the Chaldeans, and this admonition ought to profit the whole people. They were hardened in their error, and were doubtless rendered more excuseless by being blinded against such a judgment of God. Because Daniel was condemned to death, though he had not been called by the king, the injustice of the edicts of those kings who do not inquire into the causes of which they are judges, becomes more manifest.
Nebuchadnezzar had often heard of Daniel, and had been compelled to admire the dexterity of his genius, and the singular gift of his wisdom. How comes it, then, that he passed him by when he had need of his singular skill? Although the king anxiously inquires concerning the dream, yet we observe he does not act seriously; since it would doubtless have come into his mind, "Behold, thou hadst formerly beheld in the captives of Judah the incredible gift of celestial wisdom — -then, in the first place, send for them!" Here the king's sloth is detected because he did not send for Daniel among the rest. We have stated this to be governed by the secret providence of God, who was unwilling that his servant should mix with those ministers of Satan, whose whole knowledge consisted in juggling and errors. We now see how the king had neglected the gift of God, and had stifled the light offered to him; but Daniel is next dragged to death. Therefore, I said, that tyrants are, for this reason, very unjust, and exercise a cruel violence because they will not undertake the labor and trouble of inquiry. Meanwhile we see that God wonderfully snatches his own people from the jaws of death, as it happened in Daniel's case; for we may be surprised at Arioch sparing his life when he slew the others who were natives. How can we account for Daniel meeting with more humanity than the Chaldeans, though he was a foreigner and a captive? Because his life was in the hand and keeping of God, who restrained both the mind and the hand of the prefect from being immediately savage with him. But it is said — Daniel inquired concerning the counsel and the edict Some translate prudently and cunningly and עטא, gneta, signifies "prudence," just as טעם, tegem, metaphorically is received for "intelligence" when it signifies taste. 126 But we shall afterwards find this latter word used for an edict, and because this sense appears to suit better, I therefore adopt it, as Daniel had inquired of the prefect the meaning of the edict and the king's design. Arioch also is called the Prince of Satellites. Some translate it of executioners, and others of cooks, for טבח, tebech, signifies "to slay," but the noun deduced from this means a cook. Thus Potiphar is called, to whom Joseph was sold. (Ge 39:1.) It seems to me a. kind of absurdity to call him the prince of gaolers; and if we say the prefect of cooks, it is equally unsuitable to his office of being sent to slay the Chaldeans. I therefore prefer interpreting it more mildly, supposing him to be the prefect of the guards; for, as I have said, Potiphar is called רב טבחים, reb tebechi, and here the pronunciation only is changed. It follows:
Daniel also had said, Whither does the edict haste from before the king? It seems by these words, that Daniel obliquely blames the king's anger and ingratitude, because he did not inquire with sufficient diligence before he rushed forward to that cruel punishment. Then he seems to mark his ingratitude, since he is now undeservedly doomed to death without being sent for, though the king might have known what was in him. As he refers to haste, I do not doubt his expostulating with the king, since he was neither called for nor listened to, and yet was to be slain with the rest, as if he were guilty of the same fault as the Chaldeans. The conclusion is, — there was no reason for such haste, since the king would probably find what he desired, if he inquired more diligently. It is afterwards added, Arioch explained the matter to Daniel. Whence it appears that Daniel was formerly ignorant of the whole matter; and hence we may conjecture the amount of the terror which seized upon the pious man. For he had known nothing about it, and was led to punishment suddenly and unexpectedly, as if he had been guilty. Hence, it was necessary for him to be divinely strengthened, that he might with composure seek the proper time from both the prefect and the king, for relating the dream and adding its interpretation. Daniel's power of acting so composedly, arose from God's singular gift, since terror would otherwise have seized on his mind; for we are aware that in sudden events, we become deprived of all plan, and lose our presence of mind. Since nothing of this kind was perceived in Daniel, it becomes clear that his mind was governed by God's Spirit. It is afterwards added-
16. Then Daniel went in, and desired of the king that he would give him time, and that he would shew the king the interpretation.
16. Et Daniel ingressus est, et postulavit a rege, ut tempus daret sibi, et expositionem 127 afferret regi.
This verse contains nothing new, unless we must notice what is not expressed, namely, that the prefect was not entirely without fear in giving Daniel an introduction to the king. For he knew the Icing to be very angry, and himself under serious displeasure, for not immediately executing the edict. But, as we have already said, God had taken Daniel into his confidence, and so bends and tames the mind of the prefect, that he no longer hesitates to introduce Daniel to the king. Another point is also gathered from the context, namely, Daniel's obtaining his request; for it is said, he returned home, doubtless, because he obtained a single day from the king with the view of satisfying his demands on the next day. And yet it is surprising that this favor was granted, since the king wished the dream narrated to him immediately. Although Daniel does not here relate the reasons which he used with the king, yet most probably he confessed what we shall afterwards observe in its own place, namely, that he was not endued with sufficient intelligence to expound the dream, but hoping in God's kindness, he would return next day with a new revelation. Otherwise the king would never have permitted this, if Daniel had petitioned doubtfully; or if he had not borne witness to his hopes of some, secret revelation from God, he would have been rejected immediately, and would have provoked still further the anger of the king. The Hebrews very commonly mention afterwards, in the context, whatever they omit in its proper place. So when he modestly confesses his inability to satisfy the king, till he has received from the Lord a faithful message, the king grants him the required time, as we shall see; more clearly afterwards. It follows —
17. Then Daniel went to his house, and made the thing known to Hananiah, Mishael, and Azariah, his companions:
17. Tumc Daniel in domurn venit, 128 et Hananise, et Misaeli, et Azariae sociis suis sermonem 129 patefecit.
18. That they would desire mercies of the God of heaven concerning this secret; that Daniel and his fellows should not perish with the rest of the wise men of Babylon.
18. Et misericordias ad petendurm 130 a facie Dei coelorum super arcano hoc, ut ne interficerentur Danielet socii ejuscum residuo sapientum Babylonis. 131
We observe with what object and with what confidence Daniel demanded an extension of time. His object was to implore God's grace. Confidence was also added, since he perceived a double punishment awaiting him, if he disappointed the king; if he had returned the next day without reply, the king would not have been content with an easy death, but would have raged with cruelty against Daniel, in consequence of his deception. Without the slightest doubt, Daniel expected what he obtained — namely, that the king's dream would be revealed to him. He therefore urges his companions to implore unitedly mercy from God. Daniel had already obtained the singular gift of being an interpreter of dreams, and as. we, have seen, he alone was a Prophet. of God. God was accustomed to manifest his intentions to his Prophets by dreams or visions, (Nu 12:6,) and Daniel had obtained both. Since Misael, Hananiah, and Azariah were united with him in prayer, we gather that they were not induced by ambition, to desire anything for themselves; for if they had been rivals of Daniel, they could not have prayed in concord with him. They did not pray about their own private concerns, but only for the interpretation of the dream being made known to Daniel. We observe, too, how sincerely they agree in their prayers, how all pride and ambition is laid aside, and without any desire for their own advantage. Besides, it is worthy of notice why they are said to have desired mercy from God Although they, do not hem come into God's presence as criminals, yet they hoped their request would be graciously granted, and hence the word "mercy" is used. Whenever we fly to God to bring assistance to our necessities, our eyes and all our senses ought always to be turned towards his nlerey, for his more good will reconciles him to us. When it is said, at. the close of the verse, — they should not perish with the rest of the wise men of Babylon, some explain this, as if they had been anxious about the life of the Magi, and wished to snatch them also from death. But although they wished all persons to be safe, clearly enough they here separate themselves from the Magi and Chaldeans; their conduct was far different. It now follows —
19. Then was the secret revealed unto Daniel in a night vision. Then Daniel blessed the God of heaven.
19. Tunc Danieli in visione noctisarcanum patefactumest: tunc Daniel benedixit Deum coeli.
Here it may be gathered, that Daniel did not vacillate nor pray with his companions through any doubt upon his mind. For that sentence of James ought to come into our memory, namely, Those who hesitate, and tremble, and pray to God with difference, are unworthy of being heard. Let not such a one, says James, think he shall obtain anything from the Lord, if he is driven about variously like the waves of the sea. (Jas 1:6.) As God, therefore, shewed himself propitious to the prayers of Daniel, we conclude him to have prayed with true faith, and to be clearly persuaded that his life was in God's hands; hence, also, he felt that God did not vainly harass the mind of King Nebuchadnezzar, but was preparing some signal and remarkable judgment for him. Because Daniel was imbued with this firm persuasion, he exercises a sure confidence, and prays to God as if he had already obtained his request. On the other hand, we perceive that God never closes his ears when rightly and cordially invoked, as also it is said in the Psalms, (Ps 145:18,) He is near to all who pray to him in truth; for there cannot be truth when faith is wanting; but as Daniel brought faith and sincerity to his prayers, he was listened to, and the secret concerning the dream was made known to him in a vision by night. I cannot now proceed any further.
Grant, Almighty God, since we are in danger every day and ever, moment, not merely from the cruelty of a single tyrant, but from the devil, who excites the whole world against us, arming the princes of this world, and impelling them to destroy us, — Grant, I pray thee, that we may feel and demonstrate, by experience, that our life is in thy hand, and that under thy faithful guardianship thou wilt not suffer one hair of our heads to fall. Do thou also so defend us, that the impious themselves may acknowledge that we do not boast this day in vain in thy name, nor invoke thee without success. And when we have experienced thy paternal anxiety, through the whole course of our life, may we arrive at that blessed immortality which thou hast promised us, and which is laid up for us in heaven, through Jesus Christ our Lord. — Amen.
20. Daniel answered and said, Blessed be the name of God for ever and ever: for wisdom and might are his:
20. Loquutus est 132 Daniel et dixit, Sit nomen Dei benedicitum a seculo et in seculum ejus est sapientia, et robur ipsius. 133
Daniel here pursues his narrative, and thanks God after King Nebuchadnezzar's dream had been made known to him, while he relates the sense of the words which he had used. May God's name be blessed, says he, from age to age We ought daily to wish for this; for when we pray that God's name may be hallowed, continuance is denoted under this form of prayer. But Daniel here breaks forth into the praises of God with greater vehemence, because he acknowledges his singular benefit in being snatched away from death, together with his companions, beyond his expectation. Whenever God confers any remarkable blessing on his servants, they are the more stirred up to praise him, as David says, (Ps 40:3,) Thou hast put a new song into my mouth. And Isaiah also uses this form of speech twice, (Isa 42:10,) as if God had given him material for a new and unusual song, in dealing so wonderfully with his Church. So also, there is no doubt that Daniel here wished to praise God in a remarkable manner, since he had received a rare proof of his favor in being delivered from instant death. Afterwards he adds, whose (or since his) is the wisdom and the strength; for the relative is here taken for the causal particle, and the sentence ought to be so expressed; the additional particles may avail to strengthen the expression, and be taken exclusively, as if he had said, — to God alone ought the praise of wisdom and virtue to be ascribed. Without him, indeed, both are sought in vain; but these graces do not seem to suit the present purpose; for Daniel ought rather to celebrate God's praises, through this vision being opened, and this was enough to content him. But he may here speak of God's glory as well from his power as his wisdom; as, when, re Scripture wishes to distinguish the true God from all fictions, it takes these two principles — first, God governs all things by his own hand, and retains them under his sway; and secondly, nothing is hid from him — and these points cannot be separated when his majesty is to be proved. We see mankind fabricating deities for themselves, and thus multiplying gods, and distributing to each his own office; because they cannot rest in simple unity, when God is treated of. Some fancy God retains but half his attributes; as. for instance, the praters about bare foreknowledge. They admit nothing to be hidden to God, and his knowledge of all things; and this they prove by the prophecies which occur in the Scriptures. What they say is true; but they very much lessen the glory of God; nay, they tear it to pieces by likening him to Apollo, whose office it formerly was, hi the opinion of the heathen, to predict future events. When they sought predictions of future events, they endued Apollo with the virtue of making known to them future occurrences. Many at the present time think God able to foresee all things, but suppose him either to dissemble or purposely withdraw from the government of the world.
Lastly, Their notion of God's foreknowledge is but a cold and idle speculation. Hence I said, they rob God of half his glory, and, as far as they can, tear him to pieces. But Scripture, when it wishes to assert what is peculiar to God, joins these two things inseparably; first, God foresees all things, since nothing is hidden from his eyes; and next, he appoints future events, and governs the world by his will, allowing nothing to happen by chance or without his direction. Daniel here assumes this principle, or rather unites the two, by asserting Israel's God alone to deserve the name, since both wisdom and strength are in his power. We must remember how God is defrauded of his just praise when we do not connect these two attributes together — his universal foresight and his government of the world allowing nothing to happen without his permission. But as it would be too cold to assert that to God alone belongs wisdom and strength, unless his wisdom was conspicuous, and his strength openly acknowledged, hence it follows immediately afterwards —
21. And he changeth the times and the seasons: he removeth kings, and setteth up kings: he giveth wisdom unto the wise, and knowledge to them that know understanding:
21. Et ipse 134 mutat tempora, et articulos temporum, constituit reges et admovet reges: dat sapientiam sapientibus, et scientiam iis qui scientiam cognoscunt. 135
Daniel explains, in these words, what might have been obscure; for he teaches God to be the true fountain of wisdom and virtue, while he does not confine them to himself alone, but diffuses them through heaven and earth. And we must mark this diligently; for when Paul affirms God alone to be wise, this praise does not seem magnificent enough, (Ro 16:27;) but when we think of God's wisdom, and set before our eyes all around and about us, then we feel more strongly the import of Paul's words, that God only is wise. God, therefore, as I have already stated, does not keep His wisdom confined to himself, but makes it flow throughout the whole world. The full sense of the verse is, — whatever wisdom and power exists in the world, is a testimony to the Almighty's. This is man's ingratitude; whenever they find anything worthy of praise in themselves or others, they claim it directly as their own, and thus God's glory is diminished by the depravity of those who obtain their blessings from him. We are here taught not to detract anything from God's wisdom and power, since wherever these qualities are conspicuous in the world, they ought rather to reflect his glory. We now perceive the Prophet's meaning — God places before our eyes, as in a glass, the proofs of his wisdom and power, when the affairs of the world roll on, and mankind become powerful through wisdom, and some are raised on high, and others fall to the ground. Experience teaches us these events do not proceed from human skill, or through the equable course of nature, while the loftiest kings are cast down and others elevated to the highest posts of honor. Daniel, therefore, admonishes us not to seek in heaven alone for God's wisdom and power, since it is apparent to us on earth, and proofs of it are daily presented to our observation. We now see how these two verses are mutually united He had stated wisdom to belong exclusively to God; he now shews that it is not hidden within him, but is made manifest to us; and we may perceive by familiar experience, how all wisdom flows from him as its exclusive fountain. We ought to feel the same concurring power also.
It is he, then, who changes times and portions of time. We know it to be ascribed to fortune when the world passes through such uncertain changes that everything is daily changing. hence the profane consider all things to be acted on by blind impulse, and others affirm the human race to be a kind of sport to God, since men are tossed about like balls. But, as I have already said, it is not surprising to find men of a perverse and corrupt disposition thus perverting the object of all God's works. For our own practical improvement we should consider what the Prophet is here teaching, how revolutions, as they are called, are testimonies of God's power, and point out with the finger to the truth that the affairs of men are ruled by the Most High. For we must of necessity adopt one or the other of these views, either that nature rules over human events, or else fortune turns about in every direction, things which ought to have an even course. As far as nature is concerned, its course would be even, unless God by his singular counsel, as we have seen, thus changes the course of the times. Yet those philosophers who assign the supreme authority to nature are much sounder than others who place fortune in the highest rank. For if we admit for a moment this latter opinion that fortune directs human affairs by a kind of blind impulse, whence comes this fortune? If you ask them for a definition, what answer will they make? They will surely be compelled to confess this, the word "fortune" explains nothing. But neither God nor nature will have any place in this vain and changeable government of the world, where all things throw themselves into distinct forms without the least order or connection. And if this be granted, truly the doctrine of Epicurus will be received, because if God resigns the supreme government of the world, so that all things are rashly mingled together, he is no longer God. But in this variety he rather displays his hand in claiming for himself the empire over the world. In so many changes, then, which meet us on every side, and by which the whole face of things is renewed, we must remember that the Providence of God shines forth; and things do not flow on in an even course, because then the peculiar property of God might with some shew of reason be ascribed to nature. God, I say, so changes empires, and times, and seasons, that we should learn to look up to him. If the sun always rose and set at the same period, or at least certain symmetrical changes took place yearly, without any casual change; if the days of winter were not short, and those of summer not long, we might then discover the same order of nature, and in this way God would be rejected from his own dominion. But when the days of winter not only differ in length from those of summer, but even spring does not always retain the same temperature, but is sometimes stormy and snowy, and at others warm and genial; and since summers are so various, no year being just like the former one; since the air is changed every hour, and the heavens put on new appearances — when we discern all these things, God rouses us up, that we may not grow torpid in our own grossness, and erect nature into a deity, and de-wive him of his lawful honor, and transfer to our own fancy what he claims for himself alone. If then, in these ordinary events, we are compelled to acknowledge God's Providence, if any change of greater moment arises, as when God transfers empires from one hand to another, and all but transforms the whole world, ought we not then to be the more affected, unless we are utterly stupid? Daniel, therefore, very reasonably corrects the perverse opinion which commonly seizes upon the senses of all, that the world either rolls on by chance, or that nature is the supreme deity, when he asserts — God changes times and seasons.
It is evident from the context, that he is here properly speaking of empires, since he appoints and removes kings We feel great difficulty in believing kings placed upon their thrones by a divine power, and afterwards deposed again, since we naturally fancy that they acquire their power by their own talents, or by hereditary right, or by fortuitous accident Meanwhile all thought of God is excluded, when the industrly, or valor, or success, or any other quality of man is extolled! Hence it is said in the Psalms, neither from the east nor the west, but God alone is the judge. (Ps. 75:6, 7.) The Prophet there derides the discourses of those who call themselves Wise, and who gather up reasons from all sides to shew how power is assigned to man, by either his own counsel and valor, or by good fortune or other human and inferior instruments. Look round, says he, wherever you please, from the rising to the setting of the sun, and you will find no reason why one man becomes lord of his fellow-creatures rather than another. God alone is the judge; that is, the government must remain entirely with the one God. So also in this passage, the Lord is said to appoint kings, and to raise them from the rest of mankind as he pleases. As this argument is a most important one, it might be treated more copiously; but since the same opportunity will occur in other passages, I comment but shortly on the contents of this verse; for we shall often have to treat of the state of kingdoms and of their ruin and changes. I am therefore unwilling to add anything more at present, as it is sufficient to explain Daniel's intention thus briefly.
He afterwards adds, — he gives wisdom to the wise, and knowledge to those who are endued with it In this second clause, the Prophet confirms what we have already said, that God's wisdom is not shrouded in darkness, but is manifested to us, as he daily gives us sure and remarkable proofs of this. Meanwhile he here corrects the ingratitude of men who assume to themselves the praise of their own excellencies which spring from God, and thus become almost sacrilegious. Daniel, therefore, asserts that men have no wisdom but what springs from God. Men are, indeed, clever and intelligent, but the question arises, whether it springs from themselves? He also shews us how mankind are to be blamed in claiming anything as their own, since they have really nothing belonging to them, however they may be wrapt, in admiration of themselves. Who then will boast of becoming wise by his own innate strength? Has he originated the intellect with which he is endowed? Because God is the sole author of wisdom and knowledge, the gifts by which he has adorned men ought not to obscure his glory, but rather to illustrate it. He afterwards adds —
22. He revealeth the deep and secret things: he knoweth what is in the darkness, and the light dwelleth with him.
22. Ipse patefecit profunda et abscondita cognoseit quod in tenebris, 136 et lux cum eo habitat. 137
He pursues the same sentiment, and confirms it, — that all mortals receive from God's Spirit whatever intelligence and light they enjoy; but he proceeds a step further in this verse than in the last. He had said generally, that, men receive wisdom and understanding by God's good will; but here he speaks specially; for when a man's understanding is rare and unusual, there God's gift shines forth more clearly; as if he had said — God not only distributes to every one according to the measure of his own liberality, whatever acuteness and ingenuity they possess, but he adorns some with such intelligence that they appear as his interpreters. He speaks, therefore, here, specially of the gift of prophecy; as if he had said, God's goodness is conspicuous, not only in the ordinary prudence of mankind, for no one is so made as to be unable to discover between justice and injustice, and to form some plan for regulating his life; but in Prophets there is something extraordinary, which renders God's wisdom more surprising. Whence, then, do Prophets obtain the power of prophesying concerning hidden events, and penetrating above the heavens, and surpassing all bounds? Is this common to all men? Surely this far exceeds the ordinary ability of man, while the Prophet here teaches that; God's beneficence and power deserve more praise, because he reveals hidden and secret things; and in this sense he adds — light dwells with God; as if he had said, — God differs very much from us, since we are involved in many clouds and mists; but to God all things are clear; he has no occasion to hesitate, or inquire, and has no need to be hindered through ignorance. Now, we fully understand the Prophet's meaning.
Let us learn from this passage to attribute to God that praise which the greater part of the world claims to itself with sacrilegious audacity, though God shews it to belong to himself. Whatever understanding or judgment we may possess, we should remember that it was first received from God. Hence, also, if we have but a small portion of common sense, we are still equally indebted to God, for we should be like stocks or stones unless by his secret instinct he endued us with understanding. But if any one excels others, and obtains the admiration of all men, he ought still modestly to submit himself to God, and acknowledge himself the more bound to him, because he has received more than others. For who knows himself fully but God? The more, therefore, he excels in understanding, the more he will lay aside all claims of his own, and extol the beneficence of God. Thirdly, let, us learn that the understanding of spiritual things is a rare and singular gift of the Holy Spirit, in which God's power shines forth conspicuously. Let us guard against that diabolical pride by which we see almost; the whole world to be swollen and intoxicated. And in this respect we should chiefly glorify God, as he has not, only adorned us with ordinary foresight, enabling us to discern between good and evil, but raised us above the ordinary level of human nature, and so enlightened us that we can understand things far exceeding our capacities. When Daniel pronounces light to be with God, we must supply a tacit antithesis; since he indicates, as I have already said, that men are surrounded by thick darkness, and grope about in obscurity. The habitation of men is here obliquely contrasted with the sanctuary of God; as if the Prophet had said, there is no pure and perfect light but in God alone. Hence, when we remain in our natural state, we must necessarily wander in darkness, or at least be obscured by many clouds. These words naturally lead us not to rest satisfied in our own position, but to seek from God that light in which he only dwells. Meanwhile, we should remember how God dwells in light unapproachable, (1Ti 6:16,) unless he deigns to stretch forth his hand to us. Hence, if we desire to become partakers of this divine light, let us be, on our guard against audacity, and mindful of our ignorance; let; us seek God's illumination. Thus his light will not be inaccessible to us, when, by his Spirit, he shall conduct us beyond the skies. He afterwards adds —
23. I thank thee, and praise thee, O thou God of my fathers, who hast given me wisdom and might, and hast made known unto me now what we desired of thee: for thou hast now made known unto us the king's matter.
23. Tibi confiteor, Deus patrum meorum et laudo ego, 138 qui dedisti mihi sapientiam et robur, et nunc notificasti mihi quae postulavimus abs te; qui negotium 139 regis patefecisti nobis.
Daniel turns his discourse to God. I confess to thee, says he, O God of my fathers, and praise thee Here he more openly distinguishes the God of the Israelites from all the fictions of the nations. Nor does he use this epithet in vain, when he praises the God of his fathers; for he wishes to reduce to nothing all the fabrications of the Gentiles concerning a multitude of deities. Daniel rejects this as a vain and foolish thing, and shews how the God of Israel alone is worthy of praise. But he does not found the glory of God on the authority of their fathers, as the Papists, when they wish to ascribe the supreme power to either George, or Catharine, or any others, count up the number of ages during which the error has prevailed. Thus they wish whatever the consent of mankind has approved to be received as oracular. But if religion depended on the common consent of mankind, where would be its stability? We know nothing vainer than the minds of men. If man is weighed, says the Prophet, with vanity in a balance, vanity itself will preponderate. (Ps 62:9.) Nothing, therefore, is more foolish than this principle of this king, — what has prevailed by the consent of many ages must be religiously true. But here Daniel partially commends the God of their fathers, as their fathers were the sorts of God. For that sacred adoption prevailed among the Jews, by which God chose Abraham and his whole family for himself. Daniel, therefore, here does not extol the persons of men, as if they either could or ought to add anything they pleased to God; but this is the reason why he says, the God of Israel is the God of their fathers, since he was of that race which the Almighty had adopted. On the whole, he so opposes the God of Israel to all the idols of the Gentiles, that the mark of separation is in the covenant itself, and in the celestial doctrine by which he revealed himself to the sacred fathers. For while the Gentiles have no certain vision, and follow only their own dreams, Daniel here deservedly sets forth the God of their fathers.
He afterwards adds, because thou hast given me wisdom and strength As far as relates to wisdom, the reason is. clear enough why Daniel thanks God, since he had obtained, as he soon afterwards says, the revelation of the dream. He had also formerly been endued with the prophetic spirit and with visions. as he related in the first chapter, (Da 1:17.) We may here, inquire what he means by strength? He was not remarkable for his honor among men, nor was he ever a commander in military affairs, and he had no superior gift of magnificent power to cause him to return thanks to God. But Daniel regards this as the principal point, that the God. of Israel was then acknowledged as the true and only God; because, whatever wisdom and virtue exists in the world, it flows from him as its only source. For this reason he speaks of himself as well as of all others, as if he had said — If I have any strength or understanding, I ascribe it all to thee; it is thine entirely. And, truly, though Daniel was neither a king nor a prefect, yet that unconquered greatness of mind which we have seen was not to be esteemed as without value. Hence he very properly acknowledges something of this kind to have been conferred upon him by heaven. Lastly, his intention is to debase himself and to attribute to God his own; but he speaks concisely, as we have said, since under the phrases "power" and "wisdom" he had previously embraced the proof of his divinity. He afterwards adds, Thou hast revealed to me what we demanded of thee; thou hast made known to us the king's inquiry There seems here a slight discrepancy, as he praises God for granting him a revelation of the dream, and then unites others to himself. Yet the revelation was not common to them, but peculiar to himself. The solution is easy; for he first expresses that this was given to himself specially, that he might know the king's dream and understand its interpretation. When he has confessed this, he extends the benefit to his companions, and deservedly so; because though they did not yet understand what God had conferred upon Daniel, yet he had obtained this in their favor,-they were all snatched from death, and all their prayers attended to. And this availed very much for the confirmation of their faith as it assured them they had not prayed in vain. For we said that there was no ambition in their prayers, as if any one desired any peculiar gift by which he might acquire honor and estimation for himself in the world. Nothing of the kind. It was enough for them to shew forth God's name among unbelievers; because by his kindness, they had been delivered from death. Hence Daniel very properly says, the king's dream was made known to him with its interpretation; and this he will afterwards transfer to his companions.
Grant, Almighty God, since we have so many testimonies to thy glory daily before our eyes, though we seem so blind as to shut out all the light by our ingratitude; grant, I pray, that we may at length learn to open our eyes; yea, do thou open them by thy Spirit. May we reflect on the number, magnitude, and importance of thy benefits towards us; and while thou dost set before us the proof of thy eternal divinity, grant that we may become proficient in this school of piety. May we learn to ascribe to thee the praise of all. virtues, till nothing remains but to extol thee alone. And the more thou deignest to declare thyself liberal towards us, may we the more ardently desire to worship thee. May we devote ourselves to thee without reserving the slightest self praise, but caring for this only, that thy glory may remain and shine forth throughout all the world, through Christ our Lord. — Amen.
24. Therefore Daniel went in unto Arioch, whom the king had ordained to destroy the wise men of Babylon: he went and said thus unto him; Destroy not the wise men of Babylon: bring me in before the king, and I will shew unto the king the interpretation.
24. Itaque ingressus est Daniel ad Arioch, quem prefecerat rex ad perdendum 140 sapientes Babylonis, venit ergo, et sic loquutus est ei, Sapientes Babylonis ne perdas, introduc me ad regem et interpretationem regi indicabo.
Before Daniel sent his message to the king, as we saw yesterday, he discharged the duty of piety as he ought, for he testified his gratitude to God for revealing the secret. But he now says, that he came to Arioch, who had been sent by the king to, slay the Magi, and asked him not to kill them, for he had a revelation; of which we shall afterwards treat. Here we must notice that some of the Magi were slain, as I have said. For after Arioch had received the king's mandate, he would never have dared to delay it even a few days; but a delay occurred after Daniel had requested a short space of time, to be afforded him. Then Arioch relaxed from the severity of the king's order against the Magi; and now Daniel asks him to spare the remainder. He seems, indeed, to have done this with little judgment, because we ought to desire the utter abolition of magical arts, for we saw before that they were diabolical sorceries. It may be answered thus, — although Daniel, saw many faults and corruptions in the Magi and their art, or science, or false pretensions to knowledge, yet, since the principles were true, he was unwilling to allow what had proceeded from God to be blotted out. But; it seems to me that Daniel's object was somewhat different, for although the Magi might have been utterly destroyed without the slightest difficulty, yet he looks rather to the cause, and therefore wished the persons to be spared. It will often happen that wicked men are called in question as well as those who have deserved a tenfold death; but if they are not punished for any just reason, we ought; to spare their persons, not through their worthiness, but through our own habitual sense of equity and rectitude. It is therefore probable that Daniel, when he saw the king's command concerning the slaughter of the Magi to be so tyrannical, went out to meet him, lest; they should all be slain with savage and cruel violence, without; the slightest reason. I therefore think that Daniel spared the Magi, but not through any personal regard; he wished them to be safe, but for another purpose, namely, to await their punishment from God. Their iniquity was not yet ripe for destruction through the indignation of the king. It is not surprising, then, that Daniel wished, as far as possible, to hinder this cruelty. It afterwards follows, —
25. Then Arioch brought in Daniel before the king in haste, and said thus unto him, I have found a man of the captives of Judah, that will make known unto the king the interpretation.
25. Tunc Arioch cum festinatione introduxit Danielem ad regem, et sic locutus est el, Inveni virum ex filiis captivitatis Jehudah, qui interpretationem regi notam faciet.
It may here be a question, in what sense Arioch speaks of bringing Daniel before the king, as if it were something new. For Daniel had already requested from the king time for prayer, as we have seen. Why then does Arioch now boast of having found a man of the captives of Judah, as if he were speaking of all obscure and unknown person? But very probably Daniel requested the time for prayer from Arioch, since we learn from history how difficult it was to approach those kings; for they thought it a profanation of their majesty to be polite and humane. The conjecture, therefore, is probable, that Arioch was the channel through whom the king granted the time to Daniel; or, we may suppose the words of Arioch are not simply related, but that Daniel shews the great boasting of courtiers, who always praise their own good offices, and adorn them with the splendor of words. Hence Arioch reminds the king how he had met with Daniel, and had at length obtained what the king very urgently desired. I do not therefore dwell longer on this, since either Arioch then explained more clearly to the long that Daniel could interpret, his dream; or he joined what had formerly been done; or else Daniel had obtained this before; or he had begged of the king that some time should be given to Daniel. He puts sons of transmigration, or captivity, a usual scriptural phrase for captives, although this noun is collective. It now follows, —
26. The king answered and said to Daniel, whose name was Belteshazzar, Art thou able to make known unto me the dream which I have seen, and the interpretation thereof?
26. Respondit rex, et dixit Danieli cujus nomen erat Baltesazzar, Estne tibi facultas ad notificandum 141 mihi somnium quod vidi, et interpretationem ejus?
The king uses these words through his despair of all interpretation, since he perceived all the Magi in this respect without judgment and understanding; for he was at first persuaded that the Magi alone were the possessors of wisdom. Since he had asked them in vain, the error with which he was imbued, as I have said, prevented him from hoping for anything better elsewhere. Through surprise, then, he here inquires, as if the thing were impossible, Have you that power? There is no doubt that God drew this interrogation from the proud king to render his grace in Daniel more illustrious. The less hope there was in the king himself, the more there was in the revelation of both dignity and reverence, as we shall afterwards see; for the, king was astonished, and fell prostrate through stupor upon the earth before a captive! This is the reason wily Daniel relates the use of this interrogation by the king. It now follows, —
27. Daniel answered in the presence of the king, and said, The secret which the king hath demanded cannot the wise men, the astrologers, the magicians, the soothsayers, shew unto the king;
27. Respondit Daniel regi, et dixit, Arcanum quod rex postulat sapientes, magi, astrologi, genethliasi non possunt indicare regi.
28. But there is a God in heaven that revealeth secrets, and maketh known to the king Nebuchadnezzar what shall be in the latter days. Thy dream, and the visions of thy head upon thy bed, are these;
28. Sed est Deus in coelis, qui revelat arcana; et indicavit regi Nebuchadnezzar quid futurum sit in fine 142 dierum somnium tuum, et visio capitis tuisuper lectum tuum, haec est.
First, with respect to these names we need not trouble ourselves much, since even the Jews themselves are compelled to guess at them. They are very bold in their definitions and rash in their affirmations, and jet they cannot clearly distinguish how one kind of wise man differed from the others; hence it is sufficient for us to hold that the discourse now concerns those then esteemed "wise men," under the various designations of Magi, Soothsayers, and Astrologers. Now, as to Daniel's answer. He says it was not surprising that the king did not find what he hoped for among the Magi, since God had breathed into him this dream beyond the comprehension of human intellect. I know not whether those interpreters are right who think magical arts here simply condemned; for I rather think a comparison is instituted; between the king's dream and the substance of the science of the Magi. I always exclude superstitions by which they vitiated true and genuine science. But as far as the principles are concerned, we cannot precisely condemn astronomy and whatever belongs to the consideration of the order of nature. This appears to me the whole intention, — the king's dream was not subjected to human knowledge, for mortals have no such natural skill as to be able to comprehend the meaning of the dream, and God manifests those secrets which need the peculiar revelation of the Spirit. When Daniel says the Magi, Astrologers, and the rest cannot explain to the king his dream, and are not suitable interpreters of it, the true reason is, because the dream was not natural and had nothing in common with human conjectures, but was the peculiar revelation of the Spirit. As when Paul disputes concerning the Gospel, he collects into order every kind of intelligence among men, because those who are endued with any remarkable acuteness or ability think they can accomplish anything. But the doctrine of the Gospel is a heavenly mystery (1Co 2:4) which cannot be comprehended by the most learned and talented among men. The real sense of Daniel's words is this, — the Magi, Astrologers, and Soothsayers had no power of expounding the king's dream, since it was neither natural nor human.
This is clearly evident from the context, because he adds,
There is a God in heaven who reveals secrets For I take ברם, berem, here for the adversative particle. He opposes therefore the revelation of God to the conjectures and interpretations of the Magi, since all human sciences are included, so to speak, within their own bounds and bolts. Daniel, therefore, says that the matter requires the singular gift of the Holy Spirit. The same God also who revealed the king's dream to Daniel, distributes to each of us ability and skill according to his own pleasure. Whence does it arise that some are remarkable for quickness and others for stupidity and sloth? — that some become proficients in human arts and learning, and others remain utterly ignorant, unless God shews, by this variety, how by his power and will the minds of men become enlightened or remain blunt and stupid? As the Almighty is the supreme origin of all intelligence in the world, What Daniel here says is not generally true; and this contrast, unless we come to particulars, is either cold or superfluous. We understand, therefore, why he said in the former verse that the Magi and Astrologers could not explain the king's dream, since the Almighty had raised King Nebuchadnezzar above the common level for the purpose of explaining futurity to him through his dream.
There is then a God in heaven who reveals secrets; he shews to king Nebuchadnezzar what will come to pass. He confirms what I have said, that the king was utterly unable to comprehend the meaning of his own dream. It often happens that men's minds move hither and thither, and thus make clever guesses; but Daniel excludes all human media, and speaks of the dream as proceeding directly from God. He adds, what shall happen at the end or extremity of the days We may inquire what he means by the word "extremity." Interpreters think this ought to be referred to the advent of Christ; but they do not explain why this word signifies Christ's advent. There is no obscurity in the phrase; "the end of the days" signifies the advent of Christ, because it was a kind of renewal to the world. Most. truly, indeed, the world is still in the same state of agitation as it was when Christ was manifest in the flesh; but, as we shall afterwards see, Christ came for the very purpose of renovating the world, and since his Gospel is a kind of perfection of all things, we are said to be "in the last days." Daniel compares the whole period preceding Christ's advent with this extremity of the days. God therefore wished to shew the king of Babylon what should occur after one monarchy had destroyed another, and also that there should be an end of those changes whenever Christ's kingdom should arrive. At present I touch but briefly on this point, since more must; be said upon it by and bye.
This, says he, is the dream and vision of thy head upon thy couch It may seem absurd for Daniel here to profess to explain to the king the nature of his dream and its interpretation, and yet to put in something else. But, as he will add nothing out of place, we ought not to question the propriety of his saying, this was the king's vision and his dream; for his object was to rouse the king the more urgently to attend to both the dream and its interpretation. Here we must; take notice how the Prophet persists in this, with the view of persuading the king that God was the author of the dream about. which he inquired of Daniel; for the words would be entirely thrown away unless men were thoroughly persuaded that the explanation given proceeded from God. For many in the present day will hear willingly enough what may be said about the Gospel, but they are not inwardly touched by it, and then all they hear vanishes away and immediately escapes them. Hence reverence is the principle of true and solid understanding. Thus Daniel does not abruptly bring forward either the explanation or the narration of the dream, but prepares the proud king to listen, by shewing him that he neither dreamt at, random nor in accordance with his own thoughts, but was divinely instructed and admonished concerning hidden events. It now follows,-
29. As for thee, O king, thy thoughts came into thy mind upon thy bed, what should come to pass hereafter: and he that revealeth secrets maketh known to thee what shall come to pass.
29. Tibi, rex, cogitationes tuae super lectum tuum ascenderunt, quid futurum esset posthac; et qui revelat arcana exposuit tibi quid futurum esset.
He again confirms what I have just touched upon, for he wished to impress this upon the king's mind — that God was the author of the dream, to induce the king to prepare for its interpretation with becoming sobriety, modesty, and docility. For unless he had been seriously affected, he would have despised Daniel's interpretation; just as we see men fail to profit through their own pride or carelessness even when God addresses. them familiarly. Hence we must observe this order, and be fully prepared to listen to God, and learn to put a bridle upon ourselves on hearing his sacred name, never rejecting whatever he proposes to us, but treating it with proper gravity. This is the true reason why Daniel repeats again that King Nebuchadnezzar was divinely instructed in future events. He says, in the first clause, The king's thoughts ascended, — the phrase is Hebrew and. Chaldee. Thoughts are said to ascend when they are revolved in the brain or head, as we formerly saw — this vision was in thy head; since the seat of the reasoning faculty is in the head. Daniel therefore asserts the king to be anxious about futurity, as the greatest monarchs think of what shall happen after their death, and every one dreams about enjoying the empire of the whole world. So King Nebuchadnezzar was very probably indulging these thoughts. But it follows immediately, that his thoughts could non profit him unless God unveiled the future, because it was his peculiar office, says the Prophet, to reveal secrets, Here we see clearly how vainly men disturb themselves when they turn over and over again subjects which surpass their abilities. King Nebuchadnezzar might have fatigued himself for a, long time without profit if he had not been instructed by the oracle. Hence there is weight in these words — He who reveals secrets has explained to the king what shall happen; that is, thou canst not understand the dream by thine own thoughts, but God has deemed thee worthy of this peculiar favor when he wished to make thee conscious of mysteries which had been otherwise altogether hidden from thee, for thou couldst never have penetrated to such a depth.
30. But as for me, this secret is not revealed to me for any wisdom that I have more than any living, but for their sakes that shall make known the interpretation to the king, and that thou mightest know the thoughts of thy heart.
30. Et ego, 143 non in sapientia quae sit in me prae cunctis viventibus, arcanum hoc patefactum est mihi; 144 sed ut interpretationem regi exponerem, et cogitationes cordis tui cognosceres.
Here Daniel meets an objection which Nebuchadnezzar might make, — If God alone can reveal secrets, how, I pray thee, canst thou, a mere mortal, do it? Daniel anticipates this, and transfers the whole glory to God, and ingenuously confesses that he has no interpretation of his own to offer, but represents himself as led forward by God's hand to be its interpreter; and as having nothing by his own natural talents, but acting as God pleased to appoint him his servant for this office, and-as using his assistance. This secret, then, says he, has been made known to me By these words he sufficiently declares, how his undertaking to interpret the dream was God's peculiar gift. But he more clearly expresses this gift to be supernatural, as it is called, by saying, not in the wisdom which belongs to me For if Daniel had surpassed the whole world in intelligence, yet he could never divine what; the king of Babylon had dreamt! He excelled, indeed, in superior abilities and learning, and was endowed, as we have said, with remarkable gifts; yet; he could never have obtained this power which he acquired from God through prayer, (I repeat it; again,) through his own study or industry, or any human exertions.
We observe how Daniel here carefully excludes, not only what men foolishly claim as their own, but; also what God naturally confers; since we know the profane to be endowed with singular talents, and other eminent faculties; and these are called natural, since God desires his gracious gifts to shine forth in the human race by such examples as these. But while Daniel acknowledges himself endowed with no common powers, through the good pleasure and discipline of God, though he confesses this, I say, yet he places this revelation on a higher footing. We observe also how the gifts of the Spirit mutually differ, because Daniel acted in a kind of twofold capacity with regard to the endowments with which it pleased God to adorn him. First of all, he made rapid progress in all sciences, and flourished much in intellectual quickness, and we have already clearly shewn this to be, owing to the mere liberality of God. This liberality puts all things in their proper order, while it shews God's singular favor in the explanation of the dream.
This secret, then, was not made known to me on account of any wisdom in me beyond the rest of mankind Daniel does not affirm himself to be superior to all men in wisdom, as some falsely twist these words, but he leaves this in doubt by saying, This ought not to be ascribed to wisdom, for if I were the acutest of all men, all my shrewdness would avail me nothing and, again, if I were the rudest idiot, still it is God who uses me as his servant, in interpreting the dream to you. You must not, therefore, expect anything human from me, but you must receive what I say to you, because I am the instrument of God's Spirit, just as if I had come down from heaven. This is the simple sense of the words. Hence we may learn to ascribe the praise to God alone, to whom it is due; for it is his peculiar office to illuminate our minds, so that we may comprehend heavenly mysteries. For although we are naturally endued with the greatest acuteness, which is also his gift, yet we may call it a limited endowment, as it does not reach to the heavens. Let us learn, then, to leave his own to God, as we are admonished by this expression of Daniel.
He afterwards adds, But that I may make known to the king the interpretation, and thou mayest know the thoughts of thy heart Daniel uses the plural number, but indefinitely; as if he had said, God has left thee indeed hitherto in suspense; but yet he did not inspire thee with this dream in vain. These flyings, therefore, are mutually united, namely, — God has revealed to thee this secret, and has appointed me his interpreter. Thus we perceive Daniel's meaning. For Nebuchadnezzar might object, Why does God torment me thus? What is the meaning of my perplexity; — first I dream, and then my dream escapes me, and its interpretation is unknown to me? Lest, therefore, Nebuchadnezzar should thus argue with God, Daniel here anticipates him, and shows how neither the dream nor the vision occurred in vain; but God now grants what was there wanting, namely, the return of the dream to Nebuchadnezzar's memory, and at the same time his acknowledgment of its purport, and the reason of its being sent to him.
Grant, Almighty God, since thou desirest us to differ from the brutes, and hence didst impress our minds with the light of intellect, — Grant, I pray thee, that we may learn to acknowledge and to magnify this singular favor, and may we exercise ourselves in the knowledge of those things which induce us to reverence thy sovereignty. Besides this, may we distinguish between that common sense which thou hast bestowed upon us, and the illumination of thy Spirit, and the gift of faith, that thou alone mayest be glorified by our being grafted by faith into the body of thine only-begotten Son. We entreat also from thee further progress and increase of the same faith, until at length thou bring us to the full manifestation of light. Then, being like thee, we shall behold thy glory face to face, and enjoy the same in Christ our Lord. — Amen.
31. Thou, O king, sawest, and behold a great image. This great image, whose brightness was excellent, stood before thee; and the form thereof was terrible.
31. Tu rex videbas, et ecce imago una grandis, imago illa magna, et splendor ejus 145 pretiosus 146 stabat coram te et species ejus terribilis.
32. This image's head was of fine gold, his breast and his arms of silver, his belly and his thighs of brass,
32. Hujus imaginis caput ex auro bono, 147 pectus ejus et brachia ejus ex argento, venter ejus et femora ejus ex aere, oes
33. His legs of iron, his feet part of iron and part of clay.
33. Crura ejus ex ferro, 148 pedes ejus partim ex ferro, et partim testa.
34. Thou sawest till that a stone was cut out without hands, which smote the image upon his feet that were of iron and clay, and brake them to pieces.
34. Videbas, quousque excisus fuit lapis, qui non ex manibus, 149 et percussit imaginem ad pedes qui erant ex ferro et testa, et contrivit eos.
35. Then was the iron, the clay, the brass, the silver, and the gold, broken to pieces together, and became like the chaff of the summer threshingfloors; and the wind carried them away, that no place was found for them: and the stone that smote the image became a great mountain, and filled the whole earth.
35. Tunc contrita sunt simul ferrum, testa, aes, argentum, et aurum: et fuerunt quasi quisquiliae 150 ex area aestivali; et abstulit ea ventus, et non inventus est locus eorum; et lapis qui percusserat imaginem, fuit in montem magnum, et implevit totam terram.
Although Daniel here records the dream, and does not touch on its interpretation, yet we must not proceed farther without discoursing on the matter itself. When the interpretation is afterwards added, we shall confirm what we have previously said, and amplify as the context may guide us. Here Daniel records how Nebuchadnezzar saw an image consisting of gold, silver, brass, and iron, but its feet were mixed, partly of iron and portly of clay. We have already treated of the name of the "Vision," but I briefly repeat again, — king Nebuchadnezzar did not see this image here mentioned, with his natural eyes, but it was a specimen of the revelation which he knew with certainty to have been divinely offered to him. Otherwise, he might have thrown off all care, and acted as he pleased; but God held him down in complete torment, until Daniel came as its interpreter.
Nebuchadnezzar then saw an image. All writers endowed with a sound judgment and candidly desirous of explaining the Prophet's meaning, understand this, without controversy, of the Four Monarchies, following each other in succession. The Jews, when pressed by this interpretation, confuse the Turkish with the Roman empire, but their ignorance and unfairness is easily proved. For when they wish to escape the confession of Christ having been exhibited to the world, they seek stale calumnies which do not require refutation; but still something must afterwards be said in its proper place. My assertion is perfectly correct, that interpreters of moderate judgment and candor, all explain the passage of the Babylonian, Persian, Macedonian, and Roman monarchies, and Daniel himself afterwards shews this sufficiently by his own words. A question, however, arises, why God represented these four monarchies under this image? for it does not seem to correspond throughout, as the Romans had nothing in common with the Assyrians. History has fully informed us how the Medes and Persians succeeded the Chaldeans; how Babylon was besieged by the enemy; and how Cyrus, after obtaining the victory, transferred the empire to the Medes and Persians. It may, perhaps, seem absurd that one image only should be proposed. But it is probable — nay, it may be shewn — that God does not here regard any agreement between these four monarchies, for there was none at all, but the state of the world at large. God therefore wished, under this figure, to represent the future condition of the world till the advent of Christ. This is the reason why God joined these four empires together, although actually different; since the second sprang from the destruction of the first, and the third from that of the second. This is one point, and we may now inquire, secondly, why Daniel calls the kingdom of Babylon by the honorable term golden. For we know the extent of its tyranny and the character of the Assyrians, and their union with the Chaldeans. We are also aware of the destruction of Nineveh, and how the Chaldeans made Babylon their capital city, to preserve the seat of empire among themselves. If we consider the origin of that monarchy, we shall surely find the Assyrians like savage beasts, full of avarice, cruelty, and rapacity, and the Chaldeans superior to all these vices. Why, then, is that empire called the head — and why a golden head?
As to the name, "head," since that monarchy arose first, there is nothing surprising in Daniel's assigning the highest place to it. And as to his passing by Nineveh, this is not surprising, because that city had been already cut off, and he is now treating of future events. The Chaldean empire, then, was first in the order of time, and is called "golden" by comparison; because the world grows worse as it becomes older; for the Persians and Medes who seized upon the whole East under the auspices of Cyrus, were worse than the Assyrians and Chaldeans. So profane poets invented fables about The Four Ages, the Golden, Silver, Brazen, and Iron. They do not mention the clay, but without doubt they received this tradition from Daniel. If any one object, that Cyrus excelled in the noblest qualities, and was of a heroic disposition, and celebrated by historians for his prudence and perseverance, and other endowments, I reply, we must not look here at the character of any one man, but at the continued state of the Persian empire. This is sufficiently probable on comparing the empire of the Medes and Persians with that of the Babylonians, which is called "silver;" since their morals were deteriorated, as we have already said. Experience also demonstrates how the world always degenerates, and inclines by degrees to vices and corruptions.
Then as to the Macedonian empire, it ought not to seem absurd to find it compared to brass, since we know the cruelty of Alexander's disposition. It is frivolous to notice that politeness which has gained him favor with historians; since, if we reflect upon his natural character, he surely breathed cruelty from his very boyhood. Do we not discern in him, when quite a boy, envy and emulation? When he saw his father victorious in war, and subduing by industry or depraved arts the cities of Greece, he wept with envy, because his father left him nothing to conquer. As he manifested such pride when a boy, we conclude him to have been more cruel than humane. And with what purpose and intention did he undertake the expedition by which he became king of kings, unless through being discontented not only with his own power, but with the possession of the whole worm? We know also how tie wept when he heard from that imaginative philosophy, that there were more worlds than this. "What," said he, "I do not possess even one world!" Since, then, one world did not suffice for a man who was small of stature, he must indeed put off all humanity, as he really appeared to do. He never spared the blood of any one; and wherever he burst forth, like a devouring tempest, he destroyed everything. Besides, what is here said of that monarchy ought not to be restricted to the person of Alexander, who was its chief and author, but is extended to all his successors. We know that they committed horrible cruelties, for before his empire was divided into four parts, constituting the kingdoms of Asia, Syria, Egypt, and Macedonia, how much blood was sited! God took away from Alexander all his offspring. He might have lived at home and begotten children, and thus his memory would have been noble and celebrated among all posterity; but God exterminated all his family from the world. His mother perished by the sword at the age of eighty years; also his wife and sons, as well as a brother of unsound mind. Finally, it was a horrible proof of God's anger against Alexander's offspring, for the purpose of impressing all ages with a sense of his displeasure at such cruelty. If then we extend the Macedonian empire to the period when Perseus was conquered, and Cleopatra and Ptolemy slain in Egypt., and Syria, Asia, and Egypt reduced under the sway of Rome — if we comprehend the whole of this period, we shall not wonder at the prophet Daniel calling the monarchy "brazen."
When he speaks of The Roman Empire as "iron," we must always remember the reason I have noticed, which has reference to the world in general, and to the depraved nature of mankind; whence their vices and immoralities always increase till they arrive at a fearful height. If we consider how the Romans conducted themselves, and how cruelly they tyrannized over others, the reason why their dominion is called "iron" by Daniel will immediately appear. Although they appear to have possessed some skill in political affairs, we are acquainted with their ambition, avarice, and cruelty. Scarcely any nation can be found which suffered like the Romans under those three diseases, and since they were so subject to these, as well as to others, it is not surprising that the Prophet detracts from their fame and prefers the Macedonians, Persians, Medes, and even Assyrians and Chaldeans to them.
When he says, the feet of the image were partly of iron and partly of clay, this ought to be referred to the ruin which occurred, when God dispersed and cut in pieces, so to speak, that monarchy. The Chaldean power fell first; then the Macedonians, after subduing the East, became the sole monarchs to whom the Medes and Persians were subservient. The same event happened to the Macedonians, who were at length subdued by the, Romans; and all their kings who succeeded Alexander were cut off. But there was another reason why God wished to overthrow the Roman monarchy. For it fell by itself according to the prediction of this prophecy. Since, then, without any external force it fell to pieces by itself, it easily appears that it was broken up by Christ, according to this dream of King Nebuchadnezzar. It is positively certain, that nothing was ever stable from the beginning of the world, and the assertion of Paul was always true — the fashion of this world passeth away. (1Co 7:31.) By the word "fashion" he means whatever is splendent in the world is also shadowy and evanescent, he adds, also, that all which our eyest gaze upon must vanish away. But, as I have said, the reason was different when God wished to destroy the empire of the Chaldees, the Persians, and the Macedonians; because this was more clearly shewn in the case of the Romans, how Christ by his advent took away whatever was splendid, and magnificent, and admirable in the world. This, therefore, is the reason why God assigns specially to the Romans feet of clay Thus much, then, with respect to the four empires.
In the third place, it may be doubted why Christ is said to have broken this image from the mountains For if Christ is the eternal wisdom of God (Pr 8:15) by whom kings reign, this seems scarcely to accord with it; for how, by his advent, should he break up the political order which we; know God approves of, and has appointed and established by his power? I answer, — earthly empires are swallowed and broken up by Christ accidentally, as they say. (Ps 2:9.) For if kings exercise their office honestly, clearly enough Christ's kingdom is not contrary to their power. Whence, then, does it happen that Christ strikes kings with an iron scepter, and breaks, and ruins, and reduces them to nothing? Just because their pride is untamable, and they raise their heads to heaven, and wish, if possible, to draw down God from his throne. Hence they necessarily feel Christ's hand opposed to them, because they cannot and will not subject themselves to God.
But another question may be raised: — When Christ was made manifest, those monarchies had fallen long previously; for the Chaldean, the Persian, and that of the successors of Alexander, had passed away. The solution is at hand, if we understand what I have previously mentioned — that under one image the whole state of the world is here depicted for us. Although all events did not occur at the same moment, yet we shall find the Prophet's language essentially true, that Christ should destroy all monarchies. For when the seat of the empire of the East was changed, and Nineveh destroyed, and the Chaldeans had fixed the seat of empire among themselves, this happened by God's just judgment, and Christ was already reigning as the king of the world. That monarchy was really broken up by his power, and the same may be said of the Persian empire. For when they degenerated from a life of austerity and sobriety into one of foul and infamous luxury; when they raged so cruelly against all mankind, and became so exceedingly rapacious, their empire necessarily passed away from them, and Alexander executed the judgment of God. The same occurred to Alexander and his successors. Hence the Prophet means, that before Christ appeared, he already possessed supreme power, both in heaven and earth, and thus broke up and annihilated the pride and violence of all men.
But Daniel says — the image perished when the Roman empire was broken up, and yet we observe in the East and the neighboring regions the greatest monarchs still reigning with very formidable prowess. I reply, we must remember what we said yesterday — the dream was presented to King Nebuchadnezzar, that he might understand all future events to the renovation of the world. Hence God was not willing to instruct the king of Babylon further than to inform him of the four future monarchies which should possess the whole globe, and should obscure by their splendor all the powers of the world, and draw all eyes and all attention to itself; and afterwards Christ should come and overthrow those monarchies. God, therefore, wished to inform King Nebuchadnezzar of these events; and here we must notice the intention of the Holy Spirit. No mention is made of other kingdoms, because they had not yet emerged into importance sufficient to be compared to these four monarchies. While the Assyrians and Chaldeans reigned, there was no rivalry with their neighbors, for the whole of the East obeyed them. It was incredible that Cyrus, springing from a barbarous region, could so easily draw to himself such resources, and seize upon so many provinces in so short a time! For he was like a whirlwind which destroyed the whole East. The same may be said of the third monarchy; for if the successors of Alexander had been mutually united, there was then no empire in the world which could have increased their power. The Romans were fully occupied in struggling with their neighbors, and were not yet at rest on their own soil; and afterwards, when Italy, Greece, Asia, and Egypt were obedient to them, no other empire rivaled their fame; for all the power and glory of the world was at that period absorbed by their arms.
We now understand why Daniel mentioned those four kingdoms, and why he places their close at the advent of Christ. When I speak of Daniel, this ought to be understood of the dream; for without doubt God wished to encourage the Jews not to despair, when first the brightness of the Chaldean monarchy, then that of the Persian, next the Macedonian, and lastly, the Romans overwhelmed the world. For what could they have determined by themselves at the time when Nebuchadnezzar dreamt about the four empires? The kingdom of Israel was then utterly destroyed, the ten tribes were exiles, the kingdom of Judah was reduced to desolation. Although the city Jerusalem was yet. standing, still where was the kingdom? It was full of ignominy and disgrace; nay, the posterity of David then reigned precariously in the tribe of Judah, and even there over but a part of it; and afterwards, although their return was permitted, yet we know how miserably they were afflicted. And when Alexander, like a tempest, devastated the East, they suffered, as we know, the greatest distress; they were frequently ravaged. by his successors; their city was reduced almost to solitude, and the temple profaned; and when their condition was at the best, they were still tributary, as we, shall afterwards see. It was certainly necessary for their minds to be supported in so great and such confused perturbation. This, therefore, was the reason why God sent the, dream about those monarchies to the king of Babylon. It Daniel had dreamt, the faithful would not have had so remarkable a subject-matter for the confirmation of their faith; but when the king's dream is spread abroad through almost the whole East, and when its interpretation is equally celebrated, the Jews might recover their spirits and revive their hopes at their own time, since they understood from the first that these four monarchies should not exist by any mere changes of fortune; for the same God who had foretold to King Nebuchadnezzar future events, determined also what he should do, and what he wished to take place.
The Jews knew that; the Chaldeans were reigning only by the decree of heaven; and that another more destructive empire should afterwards arise; thirdly, that they must undergo a servitude under the Macedonians; lastly, that the Romans should be the conquerors and masters of the world — and all this by the decree of heaven. When they reflected on these things, and finally heard of the Redeemer, as, according to promise, a perpetual King, and all the monarchies, then so refulgent, as without any stability-all this would prove no common source of strength. Now, therefore, we understand with what intention God wished what had hitherto been hidden, to be everywhere promulgated; the Jews, too, would hand down to their sons and grandsons what they had heard from Daniel, and afterwards this prophecy would be extant, and become an admiration to them throughout all ages.
When we come to the words, he says, one image was great and large, its splendor was precious, and its form terrible By this phrase, God wished to meet a doubt which might creep into the minds of the Jews, on perceiving each of those empires prosperous in its turn. When the Jews, captive and forlorn, saw the Chaldeans formidable throughout the whole world, and, consequently, highly esteemed and all but adored by the rest of mankind, what could they think of it? Why, they would have no hope of return, because God had raised their enemies to such great power that their avarice and cruelty were like a deep whirlpool. The Jews might thus conclude themselves to be drowned in a very deep abyss, whence they could not hope to escape. But when the empire was transferred to the Medes and Persians, although they were allowed the liberty of returning, still we know how small a number used this indulgence, and the rest were ungrateful. Whether or not this was so, few of the Jews, returned to their country; and these had to make war upon their neighbors, and were subject to continual molestation. As far as common sense would guide them, it was easier for them not to stir a step from Chaldea, Assyria, and the other parts of the East, since their neighbors in their own country were all so hostile to them. As long as they were tributary and esteemed almost as serfs and slaves, and while their condition was so humiliating, the same temptation remained. For, if they were God's people, why did he not care for them so far as to relieve them from that cruel tyranny? Wily did he not restore them to calmness, and render them free from such various inconveniences, and from so many injuries? When the Macedonian. empire succeeded, they were more miserable than before; they were daily exposed as a prey, and every species of cruelty was practiced towards them. Then, with regard to the Romans, we know how proudly they domineered over them. Although Pompey, at his first assault, did not spoil the temple, yet at length he became bolder, and Crassus shortly afterwards destroyed everything till the most horrible and prodigious slaughter followed. As the Jews must suffer these things, this consolation must, necessarily be offered to them — the Redeemer shall at length arrive, who shall break up all these empires.
As to Christ being called the stone cut out without human, hands, and being pointed out by other phrases, I cannot explain them now.
Grant, Almighty God, since we so travel through this world that our attention is easily arrested, and our judgment darkened, when we behold the power of the impious refulgent and terrible to ourselves and others. Grant, I say, that we may raise our eyes upwards, and consider how much power thou hast conferred upon thine only-begotten Son. Grant, also, that he may rule and govern us by the might of his Spirit, protect us by his faithfulness and guardianship, and compel the whole world to promote our salvation; thus may we rest calmly under his protection, and fight with that boldness and patience which he both commands and commends, until at length we enjoy the fruit of the victory which thou hast promised, and which thou wilt provide for us in thy heavenly kingdom. — Amen.
We have already explained God's intention in offering to King Nebuchadnezzar the dream concerning the four monarchies, and the kingdom of Christ which should put an end to them. We have shewn it to have been not for the king's sake so much as for the consolation and support of the remnant of the faithful in those very severe troubles which awaited them, and were close at hand. For when redemption had been promised to them, and the Prophets had extolled that remarkable beneficence of God in magnificent terms, their confidence might fail them amidst those revolutions which afterwards followed. For God wished to sustain their spirits, so that amidst such agitations and tumults they might remain constant, and patiently and quietly wait; for the promised Redeemer. Meanwhile God wished to render all the Chaldeans without excuse, because this dream of the king's was everywhere celebrated, and yet, none of them profited by it, as far as Christ's eternal reign is concerned. But this was the principal point in the dream, as we shall afterwards see. But God wished, in the first place, to consult the interests of his elect, lest they should despond among those so-called revolutions, which might seem contrary to those numerous prophecies, by which not merely simple liberty was promised, but perpetual and continued happiness under God's hand. We now understand the end which God intended by this dream. We must now treat its explanation. We have already touched upon some points, but Daniel himself shall lead the way along which we are to proceed. First of all he says-
36. This is the dream; and we will tell the interpretation thereof before the king.
36. Hoc est somnium; et interpretationem ejus dicemus coram rege.
37. Thou, O king, art a king of kings: for the God of heaven hath given thee a kingdom, power, and strength, and glory.
37. Tu rex, rex regum es, cui Deus coelorum regnum, potentiam et robur dedit, et 151 gloriam tibi. 152
38. And wheresoever the children of men dwell, the beasts of the field and the fowls of the heaven hath he given into thine hand, and hath made thee ruler over them all. Thou art this head of gold.
38. Et ubicunque habitant filii hominum, bestia agri, et volucris coelorum, 153 dedit in manum tuam, et praefecit to omnibus 154 tu ipse caput es aureum.
Daniel here declares "the golden head of the image" to be the Babylonian kingdom. We know that the Assyrians were subdued before the monarchy was transferred to Babylon; but since they did not prevail sufficiently to be considered as supreme rulers in that eastern territory, the Babylonian empire is here mentioned first. It is also worthwhile to remark, that God was unwilling to refer here to what had already occurred, but he rather proposed that the people should in future depend on this prophecy and rest upon it. Here it would have been superfluous to say anything about the Assyrians, since that empire had already passed away. But the Chaldeans were still to reign for some time — say seventy or at least sixty years. Hence God wished to hold the minds of his own servants in suspense till the end of that monarchy, and then to arouse them by fresh hopes, until the second monarchy should pass away, so that afterwards they might rest in patience under the third and fourth monarchies, and might perceive at length the time of Christ's advent to be at hand. This is the reason why Daniel places the Chaldean monarchy here in the first rank and order. And in this matter there is no difficulty, because he states King Nebuchadnezzar to be the golden head of the image. We may gather the reason of his being called the golden head from the context, namely, because its integrity was then greater than under the empire of the Medes and Persians. It is very true that the Chaldeans were the most cruel robbers, and we know how Babylon was then detested by all the pious and sincere worshippers of God. Still, since things usually become worse by process of time, the state of the world was; as yet tolerable under that sovereignty. This is the reason why Nebuchadnezzar is called "the head of gold;" but this ought not to be referred to him personally, but rather extended to his whole kingdom, and all his successors, among whom Belshazzar was the most hateful despiser of God; and by comprehension he is said to form part of this head of gold. But Daniel shews that he did not flatter the king, since he assigns this reason for Nebuchadnezzar being the golden head — God had set him up above all the earth. But this seems to be common to all kings, since none of them reign without God's permission — a sentiment which is partially true, but the Prophet implies that Nebuchadnezzar was raised up in an especial manner, because he excelled all other sovereigns. It now follows —
39. And after thee shall arise another kingdom inferior to thee, and another third kingdom of brass, which shall bear rule over all the earth.
39. Et post to exsurget regnum aliud inferius te, 155 et regnum tertium aliud quod erit aeneum, et dominabitur in tota terra.
In this verse Daniel embraces the Second and Third Monarchies. He says the second should be inferior to the Chaldean in neither power nor wealth; for the Chaldean empire, although it spread so far and so wide, was added to that of the Medes and Persians. Cyrus subdued the Medes first; and although he made his father-in-law, Cyaxares, his ally in the sovereignty, yet he had expelled his maternal grandfather, and thus obtained peaceable possession of the kingdom throughout all Media. Then he afterwards conquered the Chaldeans and Assyrians, as well as the Lydians and the rest of the nations of Asia Minor. We see then that his kingdom is not called inferior through having less splendor or opulence in human estimation, but because the general condition of the world was worse under the second monarchy, as men's vices and corruptions increase more and more. Cyrus was, it is true, a prudent prince, but yet sanguinary. Ambition and avarice carried him fiercely onwards, and he wandered in every direction, like a wild beast, forgetful of all humanity. And if we scan his disposition accurately, we shall discover it to be, as Isaiah says, very greedy of human blood. (Isa 13:18.) And here we may remark, that he does not treat only of the persons of kings, but of their counselors and of the whole people. Hence Daniel deservedly pronounces the second state of the kingdom inferior to the first; not because Nebuchadnezzar excelled in dignity, or wealth, or power, but because the world had not degenerated so much as it afterwards did. For the more these monarchies extend themselves, the more licentiousness increases in the world, according to the teaching of experience. Whence the folly and madness of those who desire to have kings very powerful is apparent, just as if any one should desire a river to be most rapid, as Isaiah says when combating this folly. (Isa 8:7.) For the swifter, the deeper, and the wider a river flows on, the greater the destruction of its overflow to the whole neighborhood. Hence the insanity of those who desire the greatest monarchies, because some things will by positive necessity occur out of lawful order. when one man occupies so broad a space; and this did occur under the sway of the Medes and Persians.
The description of the Third Monarchy now follows. It is called brazen, not so much from its hardness as from its being worse than the second. The Prophet teaches how the difference between the second and third monarchies is similar to that between silver and brass. The rabbis confound the two monarchies, through their desire to comprehend under the second what they call the kingdom of the Greeks; but they display the grossest ignorance and dishonesty. For they do not err, through simple ignorance, but they purposely desire to overthrow what Scripture here states clearly concerning the advent of Christ. Hence they are not ashamed to mingle and confuse history, and to pronounce carelessly on subjects unknown to them — unknown, I say, not because they escape men moderately versed hi history, but through their being brutal themselves, and discerning nothing. For instead of Alexander the son of Philip, they put Alexander the son of Mammea, who possessed the Roman empire, when half its provinces had been already separated from it. He was a spiritless boy, and was slain in his tent with the greatest ignominy by his own soldiers; besides that, he never really governed, but lived as a minor under the sway of his mother. And yet the Jews are not ashamed to distort and twist what relates to the king of Macedon to this Alexander the son of Mammea. But their wickedness and ignorance is easily refuted by the context, as we shall afterwards see. Here Daniel states shortly that there shall be a third monarchy, he does not describe its character, nor explain it fully; but we shall see in another place the meaning of his prophecy. He now interprets the dream of the king of Babylon, as the vision of the four empires had been offered to him. But the angel afterwards confirms the same to him by a vision, and very clearly, too, as will be seen in its own place. Without doubt this narrative of the brazen image relates to the Macedonian kingdom. How, then, is all doubt removed? By the description of the fourth empire, which is much fuller, and clearly indicates what we shall soon see, that the Roman empire was like the feet, partly of clay and partly of iron. He says, therefore, —
40. And the fourth kingdom shall be strong as iron: forasmuch as iron breaketh in pieces and subdueth all things; and as iron that breaketh all these, shall it break in pieces and bruise.
40. Et regnum quartum erit robustum instar ferri: quia sicuti ferrum conterit et comminuit omnia, et sicuti ferrum contundit omnia haec, conteret et contundet.
41. And whereas thou sawest the feet and toes, part of potters' clay, and part of iron, the kingdom shall be divided; but there shall be in it of the strength of the iron, forasmuch as thou sawest the iron mixed with miry clay.
41. Quod autem vidisti pedes et digitos partim ex luto fictili, 156 et partim ex ferro: regnum divisum erit, et de fortitudine ferri erit in eo, propterea vidisti ferrum mixtum cum testa luti. 157
42. And as the toes of the feet were part of iron, and part of clay; so the kingdom shall be partly strong, and partly broken.
42. Et digiti pedum 158 partim ex ferro, et partim ex terra, 159 ex parte regnum illud erit robustum, et exparte erit fragile.
43. And whereas thou sawest iron mixed with miry clay, they shall mingle themselves with the seed of men: but they shall not cleave one to another, even as iron is not mixed with clay.
43. Quod vidisti ferrum commixtum testae luteae, 160 commiscebunt se inter se in semine hominis, et non cohaerebunt alius cum alio, sicuti ferrum non miscetur cum testa.
Here the Fourth Empire is described, which agrees only with the Roman, for we know that the four successors of Alexander were at length subdued. Philip was the first king of Macedon, and Antiochus the second; but yet Philip lost nothing from his own kingdom; he only yielded it to the free cities of Greece. It was, therefore, hitherto, entire, except as it paid tribute to the Romans for some years on account of the expenses of the war. Antiochus, also, when compelled to adopt the conditions imposed by the conqueror, was driven beyond Mount Taurus; but Macedonia was reduced to a province when Perseus was overcome and captured. The kings of Syria and Asia suffered in the same way; and, lastly, Egypt was seized upon by Augustus. For their posterity had reigned up to that period, and Cleopatra was the last of that race, as is sufficiently known. When, therefore, the three monarchies were absorbed by the Romans, the language of the Prophet suits them well enough; for, as the sword diminishes, and destroys, and ruins all things, thus those three monarchies were bruised and broken up by the Roman empire. There is nothing surprising in his here enumerating that popular form of government, among "monarchies," since we know how few were rulers among this people, and how customary it was to call every kind of government among them an empire, and the people themselves the rulers of the whole world! But the Prophet compares them to "iron," not only on account of its hardness, although this reason is clearly expressed, but also through another kind of similitude, — they were worse than all others, and surpassed in cruelty and barbarity both the Macedonians. and the Medo-Persians. Although they boast much in their own prowess, yet if any one exercises a sound judgment upon their actions, he will discover their tyranny to be far more cruel than all the rest; although they boast in their senators being as great as ordinary kings, yet we shall find them no better than robbers and tyrants, for scarcely one in a hundred of them shewed a grain of equity, either then sent into any province or when discharging any magistracy; and with regard to the body of the empire itself, it was all horrible pollution. This, then, is the reason why the Prophet says that monarchy was partly composed of iron, and partly of potter's clay, since we know how they suffered under intestine disorders. The Prophet requires no other interpretation here, because, he says, this mixture of iron and clay, which unites so badly, is a sign of disunion, through their never mingling together.
The kingdom, therefore, shall be divided, and he adds yet another mixture, — they shall mingle themselves with the seed of men, that is., they shall be neighbors to others, and that mutual interchange which ought to promote true friendship, shall become utterly profitless. The opinion of those who introduce the alliance of Pompey and Caesar is farfetched, for the Prophet is speaking of a continued government. If stability is sought for in any kind of government, it surely ought to shine forth in a republic, or at least in an oligarchy in preference to a despotism; because, when all are slaves, the king cannot so confidently trust his subjects, through their constant fear for themselves. But when all unite in the government, and the very lowest receive some mutual advantage from their commonwealth, then, as I have said, superior stability ought to be conspicuous. But Daniel pronounces, that even if the superior power should reside in the senate and the people — for there is dignity in the senate, and majesty in the people yet that empire should fall. Besides, although they should be mutually united in neighborhood and kindred, yet this would not prevent them from contending with each other with savage enmity, even to the destruction of their empire. Here then the Prophet furnishes us with a vivid picture of the Roman empire, by saying that it was like iron, and also mingled with clay, or mud, as they destroyed themselves by intestine discord after arriving at the highest pitch of fortune. Thus far concerning the four monarchies.
We may now inquire why Daniel said, The stone which was to be cut out of the mountain should destroy all these empires; since it does not appear, at first sight, to suit the kingdom of Christ. The Babylonian monarchy had been previously abolished — the Medes and Persians had been utterly prostrated by Alexander — and after Alexander's conquests, had been divided into four kingdoms; the Romans subdued all those lands; and then it is objected that the Prophet's language is absurd, a stone shall come out of a mountain which shall break up all empires The solution, as I have said above is at hand. Daniel does not here state that; the events shall happen together, but simply wishes to teach how the empires of the world shall fail, and one kingdom shall be eternal. He does not regard, therefore, when or why the empire's of the Chaldees and of the Persians fell, but he compares the kingdom of Christ with all those monarchies which have been mentioned. And we must always remember what I have touched upon, that the Prophet speaks for the captive people, and accommodates his style to the faithful, to whom he wished to stretch forth the hand, and to strengthen them in those most serious concussions which were at hand. And hence, when he speaks of all lands and nations, if any one objects — there were then. other empires in the world, the answer is easy, the Prophet is not here describing what should happen through all the ages of the world, but only what the Jews should see. For the Romans were the lords of many regions before they passed over into Greece; we know they had two provinces in Spain, and after the close of the second Punic war were masters of that upper sea, and held undisputed possession of all the islands, as well as of Cisalpine Gaul and other regions. No notice is taken of this empire, till it was made known to the Jews, as they might have given themselves up to, utter despair, when they could not perceive an end to those storms which almost ruined the world; and, meanwhile, they were the most miserable of all men, because the various and continual calamities of the world never ceased. We must remember this view of things, as otherwise the whole prophecy would be cold and profitless to us. I now return to the kingdom of Christ.
The Kingdom or Christ is said to break up all the empires of the world, not directly, but only accidentally, as the phrase is. For Daniel here assumes a principle, sufficiently understood by the Jews; namely, those monarchies were opposed to Christ's; kingdom. For the Chaldees had overthrown God's temple, and had endeavored as far as possible to extinguish the whole of his worship, and to exterminate piety from the world. As far as concerns the Medes and Persians, although by their kindness a permission to return was granted to the people, yet very soon afterwards the kings of the Medes and Persians raged against that most miserable people, until the greater part of them preferred remaining; in exile to returning home. At length came the Macedonian fury; and although the Jews were spared for a short period, we know how impetuously the kings of Syria and Egypt overran Judea, how cruelly they treated the wretched people by rapine and plunder, and the shedding of innocent blood. Again, the extreme barbarity of Antiochus in ordering all the Prophetic Books to be burned, and in all but exterminating the religion itself (1 Maccabees 1:59) is well ascertained.
No wonder, then, that Daniel here opposes the reign of Christ to such monarchies! Next, as to the Romans, we know how thoroughly and proudly they despised the name of "Christian!" nay, they endeavored by all means to root out from the world the Gospel and the doctrine of salvation, as an abominable thing. With all this we are familiar. Hence, to inform the faithful of their future condition until Christ's advent, Daniel shews how all the empires of the world should be adverse to God, and all its most powerful kings and sovereigns should be his very worst and most cruel enemies, and should use every means in their power to extinguish true piety. Thus he exhorts them to bear their cross, and never to yield to those wretched and sorrowful spectacles, but to proceed steadily in the course of their calling, until the promised Redeemer should appear. We stated this to be "accidental," since all the kingdoms of this world are clearly founded on the power and beneficence of Christ; but a memorable proof of God's anger ought to exist against them all, because they raised themselves against the Son of God, the Supreme King, with such extreme fury and hostility.
Now, Christ is compared to a stone cut out of a mountain Some restrict this, unnecessarily, to the generation of Christ, because he was born of a virgin, out of the usual course of nature. Hence he says, as we have seen, that it was cut out of a mountain without the hand of man; that is, he was divinely sent, and his empire was separated from all earthly ones, since it was divine and heavenly. Now, therefore, we understand the reason of this simile.
With respect to the word "stone," Christ is not here called a stone in the sense of the word in Ps 118:22, and Isa 8:14, and Zec 9:15, and elsewhere. For there the name of a stone is applied to Christ, because his Church is founded on it. The perpetuity of his kingdom is denoted there as well as here; but, as I have already said, these phrases ought to be distinguished. It must now be added, — Christ is called a stone cut out without human hands, because he was from the beginning almost without form and comeliness, as far as human appearance goes. There is also a silent contrast between its magnitude, which the Prophet will soon mention, and this commencement. The stone cut out of the mountain shall descend, and it shall become a great mountain, and shall fill the whole earth. We see how the Prophet here predicts the beginning of Christ's Kingdom, as contemptible and abject before the world. It was not conspicuous for excellence, as it is said in Isaiah, A branch is sprung from the root of Jesse. (Isa 11:1.) When the posterity of David were deprived of all dignity, the royal name was utterly buried, and the diadem trodden under foot, as it is said in Ezekiel (Eze 17:19.) Hence, Christ first appeared cast down and lowly; but the branch increased wonderfully and beyond all expectation and calculation, unto an immense size, till it filled the whole earth. We now perceive how appositely Daniel speaks of Christ's kingdom but we must treat the rest to-morrow.
Grant, Almighty God, that we may remember ourselves to be pilgrims in the world, and that no splendor of wealth, or power, or worldly wisdom may blind our eyes, but may we always direct our eyes and all our senses towards the kingdom of thy Son. May we always fix them there, and may nothing hinder us from hastening on in the course of our calling, until at length we pass over the course and reach the goal which thou hast set before us, and to which thou dost this day invite us by the heralding of thy gospel. Do thou at length gather us unto that happy eternity which has been obtained for us through the blood of the same, thy Son. May we never be separated from him, but, being sustained by his power, may we at last be raised by him to the highest heavens. — Amen.
WE must now explain more clearly what we yesterday stated concerning the eternal kingdom of Christ. In relating the dream, the Prophet said — The stone cut out of the mountain without hands is the fifth kingdom, by which the four kingdoms were to be broken up and destroyed, according to the vision shewn to King Nebuchadnezzar. We must now see whether or not this is the kingdom of Christ. The Prophet's words are these:
44. And in the days of these kings shall the God of heaven set up a kingdom, which shall never be destroyed: and the kingdom shall not be left to other people, but it shall break in pieces and consume all these kingdoms, and it shall stand for ever.
44. Et in diebus illis regum illorum suscitabit Deus coelorum regnum, quod in seculum non dissipabitur, 161 et regnum hoe populo alieno non derelinquetur confringet et conteret omnia illa regna, et ipsum stabit perpetuo.
45. Forasmuch as thou sawest that the stone was cut out of the mountain without hands, and that it brake in pieces the iron, the brass, the clay, the silver, and the gold; the great God hath made known to the king what shall come to pass hereafter: and the dream is certain, and the interpretation thereof sure.
45. Propterea vidisti, nempe e monte excisum lapidem et absque manu, qui confregit 162 ferrum, aes, testam, argentum et aurum, Deus magnus patefecit regi quid futurum esset postero tempore, et verum est somnium, et fidelis interpretatio ejus.
The Jews agree with us in thinking this passage cannot be otherwise understood than of the perpetual reign of Christ, and willingly and eagerly ascribe to the glory of their own nation whatever is written everywhere throughout the Scriptures; nay, they often cry down many testimonies of Scripture for the purpose of boasting in their own privileges. They do not therefore deny the dream to have been sent to King Nebuchadnezzar concerning Christ's kingdom; but they differ from us, in expecting a Christ of their own. Hence they are, compelled in many ways to corrupt this prophecy; because, if they grant that the fourth empire or monarchy was accomplished in the Romans, they must necessarily acquiesce in the Gospel, which testifies of the arrival of that Messiah who was promised in the Law. For Daniel here openly affirms that Messiah's kingdom should arrive at the close of the fourth monarchy. Hence they fly to the miserable refuge that by the fourth monarchy should be understood the Turkish empire, which they call that of the Ishmaelites; and thus they confound the Roman with the Macedonian empire. But what pretense have they for making only one empire out of two such different ones? They say the Romans sprang from the Greeks; and if we grant this, whence did the Greeks spring? Did they not arise from the Caspian Mountains and Higher Asia? The Romans referred their origin to Troy, and at the time when the prophecy ought to be fulfilled, this had become utterly obscure — but what is this to the purpose when they had no reputation for a thousand years afterwards? But the Turks a long time afterwards, namely 600 years, suddenly burst forth like a deluge. In such a variety of circumstances, and at such a distance of time, how can they form one single kingdom? Then they shew no difference between themselves and the rest of the nations. For they recall us to the beginning of the world, and in this way make one kingdom out of two, and this mixture is altogether without reason, or any pretension to it. There is no doubt then, that Daniel intended the Romans by the fourth empire, since we yesterday saw, how in a manner contrary to nature, that empire ultimately perished by intestine discord. No single monarch reigned there, but only a democracy. All thought themselves to be equally kings, for they were all related. This; union ought to have been the firmest bond of perpetuity. But Daniel here witnesses beforehand, how, even if they were intimately related, that kingdom would not be social, but would perish by its own dissension's. Finally, it is now sufficiently apparent that the Prophet's words cannot be otherwise explained than of the Roman empire, nor can they be drawn aside, except by violence, to the Turkish empire.
I shall now relate what our brother Anthony has suggested to me, from a certain Rabbi Barbinel, 163 who seems to excel others in acuteness. He endeavors to shew by six principal arguments, that the fifth kingdom cannot relate to our Christ — Jesus, the son of Mary. He first assumes this principle, since the four kingdoms were earthly, the fifth cannot be compared with them, except its nature is the same. The comparison would be, he says, both inappropriate and absurd. As if Scripture does not always compare the celestial kingdom of God with those of earth! for it is neither necessary nor important for all points of a comparison to be precisely similar. Although God shewed to the king of Babylon the four earthly monarchies, it does not follow that the nature of the fifth was the same, since it might be very different. Nay, if we weigh all things rightly, it is necessary to mark some difference between those four and this. last one. The reasoning, therefore, of that rabbi is frivolous, when he infers that Christ's kingdom ought to be visible, since it could not otherwise correspond with the other kingdoms. The second reason, by which he opposes us, is this, — if religion makes the difference between kingdoms, it follows that the Babylonian, and Persian, and Macedonian are all the same; for we know that all those nations worshipped idols, and were devoted to superstition! The answer to so weak an argument is easy enough, namely, these four kingdoms did not differ simply in religion, but God deprived the Babylonians of their power, and transfer-red the monarchy to the Medes and Persians; and by the same providence of God the Macedonians succeeded them; and then, when all these kingdoms were abolished, the Romans possessed the sway over the whole East. We have already explained the Prophet's meaning. He wished simply to teach the Jews this, — they were not to despair through beholding the various agitation's of the world, and its surprising and dreadful confusion; although those ages were subject to many changes, the promised king should at length arrive. Hence the Prophet wished to exhort the Jews to patience, and to hold them in suspense by the expectation of the Messiah. He does not distinguish these four monarchies through diversity of religion, but because God was turning the, world round like a wheel while one nation was expelling another, so that the Jews might apply all their minds and attention to that hope of redemption which had been promised through Messiah's advent.
The third argument which that rabbi brings forward may be refitted without the slightest trouble. He gathers from the words of the Prophet that the kingdom of our Christ, the son of Mary, cannot be the kingdom of which Daniel! speaks, since it is here clearly expressed that there should be no passing away or change of this kingdom, it shall not pass on to another or a strange people. But the Turks, says he, occupy a large portion of the world, and religion among Christians is divided, and many reject the doctrine of the Gospel. It follows, then, that Jesus, the son of Mary, is not, that king of whom Daniel prophesied — that is, about whom the dream which Daniel explained occurred to the king of Babylon. But he trifles very foolishly, because he assumes, what. we shall ever deny — that Christ's kingdom is visible. For however the sons of God are dispersed, without any reputation among men, it is quite clear that Christ's kingdom remains safe and sure, since hi its own nature it is not outward but invisible. Christ did not utter these words in vain, "My kingdom is not of this world." (Joh 18:36.) By this expression he wished to remove his kingdom from the ordinary forms of government. Although, therefore, the Turks have spread far and wide, and the world is filled with impious despisers. of God, and the Jews yet occupy a part of it, still Christ, kingdom exists and has not been transferred to any others. Hence this reasoning is not only weak but puerile.
A fourth argument follows: — It seems very absurd that Christ, who was born under Octavius or Augustus Caesar, should be the king of whom Daniel prophesied. For, says he, the beginning of the fourth and fifth monarchy was the same, which is absurd; for the fourth monarchy ought to endure for some time, and then the fifth should succeed it. But here he not only betrays his ignorance, but his utter stupidity, since God so blinded the whole people that they were like restive dogs. I have had much conversation with many Jews- I have never seen either a drop of piety or a grain of truth or ingenuousness — nay, I have never found common sense in any Jew. But this fellow, who seems so sharp and ingenious, displays his own impudence to his great disgrace. For he thought the Roman monarchy began with Julius Caesar! as if the Macedonian empire was not abolished when the Romans took possession of Macedon and reduced it to a province, when also Antiochus was reduced into order by them — nay, when the third monarchy, namely, the Macedonian, began to decline, then the fourth, which is the Roman, succeeded it. Reason itself dictates to us to reckon hi this way, since unless we confess the fourth monarchy to have succeeded directly on the passing away of the third, how could the rest follow on? We must observe, also, that the Prophet does not look to the Caesars when he treats of these monarchies; nay, as we saw concerning the mingling of races, this cannot in any way suit the Caesars; for we shewed yesterday how those who restrict this passage to Pompey and Caesar are only trifling, and are utterly without judgment in this respect. For the Prophet speaks generally and continuously of a popular state, since they were, all mutually related, and yet the empire was not stable, through their consuming themselves internally by intestine warfare. Since this is the case, we conclude this rabbi to be very foolish and palpably absurd in asserting the Christ not to be the son of Mary who was born under Augustus, although I do not argue for the kingdom of Christ commencing at his nativity.
His fifth argument is this: — Constantine and other Caesars professed the faith of Christ. If we receive, says he, Jesus the son of Mary as the fifth king, how will this suit? as the Roman Empire was still in existence under this king. For where rite religion of Christ flourishes, where he is worshipped and acknowledged as the only King, that kingdom ought not to be separated from his. When therefore Christ, under Constantine and his successors, obtained both glory and power among the Romans, his monarchy cannot be separated from theirs. But the solution of this is easy, as the Prophet here puts an end to the Roman Empire when it began to be torn in pieces. As to the time when Christ's reign began, I have just said it ought not to be referred to the time of his birth, but to the preaching of the Gospel. From the time when the Gospel began to be promulgated, we know the Roman monarchy to have been dissipated and at length to vanish away. Hence the empire did not endure through Constantine or other emperors, since their state was different; and we know that neither Constantine nor the other Caesars were Romans. From the time of Trojan the empire began to be transferred to strangers, and foreigners reigned at Rome. We also know by what monsters God destroyed the ancient glory 164 of the Roman people! — for nothing could be more abandoned or disgraceful than the conduct of many of the emperors. If any one will but run through their histories, he will discover immediately that no other people ever had such monsters for rulers as the Romans under Heliogabalus and others like him, — I omit Nero and Caligula, and speak only of foreigners. The Roman Empire was therefore abolished after the Gospel began to be promulgated and Christ became generally known throughout the world. Thus we observe the same ignorance in this argument of the rabbi as in the others.
The last assertion is, — The Roman empire as yet partially survives, hence what is here said of the fifth monarchy cannot belong to the son of Mary; it is necessary for the fourth empire to be at an end, if the fifth king began to reign when Christ rose from the dead and was preached in the world. I reply, as I have said already, the Roman empire ceased, and was abolished when God transferred their whole power with shame and reproach to foreigners, who were not only barbarians, but horrible monsters! It would have been better for the Romans to suffer the utter blotting out of their name, rather than submit to such disgrace. We perceive how this sixth and last reason vanishes away. I wished to collect them together, to shew you how foolishly those Jewish reasoners make war with God, and furiously oppose the clear light of the Gospel.
I now return to Daniel's words. He says A kingdom shall come and destroy all other kingdoms I explained yesterday the sense in which Christ broke up those ancient monarchies, which had come to an end long before his advent. For Daniel does not wish to state precisely what Christ would do at any one moment, but what should happen from the time of the captivity till his appearance. If we attend to this intention, all difficulty will be removed from the passage. The conclusion, therefore, is this; the Jews should behold the most powerful empires, which should strike them with terror, and utterly astonish them, yet they should prove neither stable nor firm, through being opposed to the kingdom of the Son of God. But Isaiah denounces curses upon all the kingdoms which do not obey the Church of God. (Isa 60:12.) As all those monarchs erected their crests against the Son of God and true piety, with diabolical audacity, they must be utterly swept away, and God's curse, as announced by the Prophet, must become conspicuous upon them. Thus Christ rooted up all the empires of the world. The Turkish empire, indeed, at this day, excels in wealth and power, and the multitude of nations under its sway; but. it was not God's purpose to explain future events after the appearance of Christ. He only wished the Jews to be admonished, and prevented from sinking under the weight of their burden, since they would be in imminent danger through the rise of so many fresh tyrannies in the world, and the absence of all repose. God wished, therefore, to brace their minds by fortitude. One reason was this — to cause them to dwell upon the promised redemption, and to experience how evanescent and uncertain are all the empires of the world which are not founded in God, and not united to the kingdom of Christ. God, therefore, will set up the kingdoms of the heavens, which shall never be dissipated. It is here worthwhile to notice the sense in which Daniel uses the term "perpetuity " It ought not to be restricted to the person of Christ, but belongs to all the pious and the whole body of the Church. Christ is indeed eternal in himself, but he also communicates his eternity to us, because he preserves the Church in the world, and invites us by the hope of a better life than this, and begets us again by his Spirit to an incorruptible life. The perpetuity, then, of Christ's reign, is twofold, without considering his person. First, in the whole body of believers; for though the Church is often dispersed and hidden from men's eyes, yet it never entirely perishes; but God preserves it by his incomprehensible virtue, so that it shall survive till the end of the world. Then there is a second perpetuity in each believer, since each is born of incorruptible seed, and renewed by the Spirit of God. The sons of Adam are now not mortal only, but bear within them heavenly life; since the Spirit within them is life, as St. Paul says, in the Epistle to the Romans. (Ro 8:10.) We hold, therefore, that whenever Scripture affirms Christ's reign to be eternal, this is extended to the whole body of the Church, and need not be confined to his person. We see, then, how the kingdom from which the doctrine of the Gospel began to be promulgated, was eternal; for although the Church was in a certain sense buried, yet God gave life to his elect, even in the sepulcher. Whence, then, did it happen that the sons of the Church were buried, and a new people and a new creation required, as in Ps 102:18? Hence it easily appears that God is served by a remnant, although they are not evident to human observation.
He adds, This kingdom shall not pass away to another people. By this phrase the Prophet means that this sovereignty cannot be transferred, as in the other instances. Darius was conquered by Alexander, and his posterity was extinguished, till at length God destroyed that ill-fated Macedonian race, until no one survived who boasted himself to be sprung from that-family. With respect to the Romans, although they continued to exist, yet they were so disgracefully subjected to the tyranny of strangers and barbarians, as to be completely covered with shame and utterly disgraced. Then, as to the reign of Christ, he cannot be deprived of the empire conferred upon him, nor can we who are his members lose the kingdom of which he has made us partakers. Christ, therefore, both in himself and his members, reigns without any danger of change, because he always remains safe and secure in his own person. As to ourselves, since we are preserved by his grace, and he has received us under his own care and protection, we are beyond the reach of danger; and, as I have already said, our safety is ensured, for we cannot be deprived of the inheritance awaiting us in heaven. We, therefore, who are kept by his power through faith, as Peter says, may be secure and calm, (1Pe 1:5,) because whatever Satan devises, and however the world attempts various plans for our destruction, we shall still remain safe in Christ. We thus see how the Prophet's words ought to be understood, when he says that this fifth empire is not to be transferred and alienated to another people. The last clause of the sentence, which is this, it shall bruise and break all other kingdoms, and shall stand perpetually itself, does not require any long exposition. We have explained the manner in which Christ's kingdom should destroy all the earthly kingdoms of which Daniel had previously spoken; since whatever is adverse to the only-begotten Son of God, must necessarily perish and utterly vanish away. A Prophet exhorts all the kings of the earth to kiss the Son. (Ps 2:12.) Since neither the Babylonians, nor Persians, nor Macedonians, nor Romans, submitted themselves to Christ, nay, even used their utmost efforts to oppose him, they were the enemies of piety, and ought to be extinguished by Christ's kingdom; because, although the Persian empire was not in existence when Christ appeared in the world, yet its remembrance was cursed before God. For Daniel does not here touch only on those things which were visible to men, but raises our minds higher, assuring us most clearly that no true support on which we can rest can be found except in Christ alone. Hence he pronounces, that without Christ all the splendor, and power, opulence, and might of the world, is vain, and unstable, and worthless. He confirms the same sentiment in the following verse, where God shewed the king of Babylon what should happen in the last times, when he pointed out a stone cut out of the mountain without hands We stated Christ to be cut out of the mountain without hands, because he was divinely sent, so that men cannot claim anything for themselves in this respect, since God, when treating of the redemption of his own people, speaks thus, by Isaiah, — Since God saw no help in the world, he relied upon his own arm and his own power. (Isa 63:5.) As, therefore, Christ was sent only by his heavenly Father, he is said to be cut out without hands
Meanwhile, we must consider what I have added in the second place, that the humble and abject origin of Christ is denoted, since it was like a rough and unpolished stone. With regard to the word "mountain", I have no doubt Daniel here, wished to shew Christ's reign to be sublime, and above the whole world. Hence the figure of the mountain means, in my opinion, — Christ should not spring out of the earth, but should come in the glory of his heavenly Father, as it is said in the Prophet. And thou, Bethlehem Ephratah, art the least among the divisions of Judah; yet out of thee shall a leader in Israel arise for me, and his reign shall be from the days of eternity. (Mic 5:2.) Daniel, then, here condescends to those gross imaginations to which our minds are subjected. Because, at the beginning, Christ's dignity did not, appear so great as we discern it in the kings of the world, and to this day it seems to some obscured by the shame of the cross, many, alas! despise him, and do not acknowledge any dignity in him. Daniel, therefore, now raises aloft our eyes and senses, when he says this stone should be cut out of the mountain Meanwhile, if any one prefers taking the mountain for the elect people, I will not object to it, but this seems to me not in accordance with the genuine sense of the Prophet. At length he adds, And the dream is true, and its interpretation trustworthy Here Daniel securely and intrepidly asserts, that he does not bring forward doubtful conjectures, but explains faithfully to King Nebuchadnezzar what he has received from the Lord. Here he claims for himself the Prophetic authority, to induce the king of Babylon to acknowledge him a sure and faithful interpreter of God. We see how the prophets always spoke with this confidence, otherwise all their teaching would be useless. If our faith depended on man's wisdom, or on anything of the kind, it would indeed be variable. Hence it is necessary to determine this foundation of truth, — Whatever the Prophets set before us proceeds from God; and the reason why they so constantly insist on this is, lest their doctrine should be supposed to be fabricated by men. Thus also in this place, Daniel first says, the dream is true; as if he said, the dream is not a common one, as the poets fable concerning a gate of horn; the dream is not confused, as men imagine when scarcely sane, or stuffed with meat and drink, or through bodily constitution, either melancholy or choleric. He states, therefore, the king of Babylon's dream to have been a true oracle; and adds, its interpretation is certain Where, as in the next clause, the Prophet again urges his own authority, lest Nebuchadnezzar should doubt his divine instructions to explain the truth of his dream. It now follows, —
46. Then the king Nebuchadnezzar fell upon his face, and worshipped Daniel, and commanded that they should offer an oblation and sweet odours unto him.
46. Tunc rex Nebuchadnezer cecidit in faciem suam, et Danielem adoravit et oblationem, et suffitum odoriferum, 165 jussit illi sacrificari.
When the king of Babylon fell upon his face, it is partly to be considered as worthy of praise and partly of blame. It was a sign of both piety and modesty, when he prostrated himself before God and his Prophet. We know the fierceness and pride of kings; nay, we see them act like madmen, because they do not reckon themselves among mortals, and become blinded with the splendor of their greatness. Nebuchadnezzar was really a very powerful monarch, and it was difficult for him so to regulate his mind as to attribute the glory to God. Thus the dream which Daniel explained could not be pleasing to him. He saw his monarchy cursed before God, and about to perish in ignominy others, too, which should succeed it were ordained in heaven; and though he might receive some comfort from the destruction of the other kingdoms, yet it was very harsh to delicate ears, to hear that a kingdom, which appeared most flourishing, and which all men thought would be perpetual, was of but short duration and sure to perish. As, therefore, the king so prostrated himself before Daniel, it is, as I have said, a sign of piety in thus reverencing God, and in embracing the prophecy, which would otherwise be bitter and distasteful. It was also a sign of modesty, because he humbled himself so before God's Prophet Thus far the king of Babylon is worthy of praise, and we will discuss tomorrow the deficiency in his reverence.
Grant, Almighty God, since thou hast shewn us by so many, such clear and such solid testimonies, that we can hope for no other Redeemer than him whom thou hast set forth and as thou hast sanctioned his divine and eternal power by so many miracles, and hast sealed it by both the preaching of the Gospel and the seal of thy Spirit in our hearts, and dost confirm the same by daily experience, — Grant that we may remain firm and stable in him. May we never decline from him may our faith never waver, but withstand all the temptations of Satan and may we so persevere in the course of thy holy calling, that we may be gathered at length unto that eternal blessedness and perpetual rest which has been obtained for us by the blood of the same, thy Son — Amen.
We said yesterday that King Nebuchadnezzar was worthy of praise, because he prostrated himself before Daniel after he had heard the narration of his dream and the interpretation which was added. For he gave them some testimony of piety, since in the person of Daniel he adored the true God, as we shall mention hereafter. Hence he shewed himself teachable, since the prophet might, exasperate his mind; because tyrants can scarcely ever bear anything to detract from their power. But he cannot be entirely excused. Although he confesses the God of Israel to be the only God, yet he transfers a part of his worship to a mortal man. Those who excuse this do not sufficiently remember how profane men mingle heavenly and earthly things; though they occasionally have right dispositions, yet they relax immediately to their own superstitions. Without doubt the confession, which we shall meet with directly, was confined to this single occasion. Nebuchadnezzar was not really and completely converted to true piety, so as to repent of his errors, but he partially recognized the supreme power to be with the God of Israel. This reverence, however, did not correct all his idolatries, but by a sudden impulse, as I have said, he confessed Daniel to be a servant of the true God. At the same time he did not depart from the errors to which he had been accustomed, and he afterwards returned to greater hardness, as we shall find in the next chapter. So also we see Pharaoh giving glory to God, but only for a moment, (Ex 9:27, and Ex 10:16;) meanwhile he continued determinately proud and cruel, and never put off his original disposition. Our opinion of the king of Babylon ought to be of the same kind, though different in degree. King Nebuchadnezzar's obstinacy was not equal to the pride of Pharaoh. Each, indeed, showed some sign of reverence, bug neither was truly and heartily submissive to the God of Israel. Hence he bows before Daniel, not thinking him a God, but mingling and confounding, as profane men do, black and white; and we know that from the beginning even the dullest men had some perception of the only God. For no one ever denied the existence of a Supreme Deity, but men afterwards fabricated for themselves a multitude of gods, and transferred a part of the divine worship to mortals. As King Nebuchadnezzar was involved in these errors, we are not surprised at his adoring Daniel, and at the same time confessing there is but one God! And at this day we see how all in the papacy confess this truth, and yet they tear up the name of God, not in word, but in reality; for they so divide the worship of God, that each has part of the spoil and the plunder. Daniel relates what experience even now teaches us. This adoration was, it is true, commonly received among the Chaldeans, since the Orientals were always extravagant in their ceremonies, and we know their kings to have been adored as gods. But since the word for sacrificing is here used, and the word, מנחה, mencheh, for "offering" also occurs, it is quite clear that Daniel was worshipped without consideration, as if he had been a demigod dropped down from heaven. Hence we must conclude that king Nebuchadnezzar did wrong in offering this honor to Daniel.
There ought to be moderation in our respect for God's Prophets, as we should not extol them beyond their deserts; we know the condition on which the Lord calls us forth — -that he alone may be exalted, while all his teachers, and prophets, and servants, should remain in their own position. A question arises concerning the Prophet himself, — Why did he allow himself to be worshipped? For if Nebuchadnezzar sinned, as we have said, the Prophet had no excuse for allowing it. Some commentators labor anxiously to excuse him; but if he passed this by in silence, we must be compelled to confess him in some degree corrupted by the allurements of the court, since it is difficult to be familiar there without immediately being subject to its contagion. The defense of any man, however perfect, ought never to interfere With this fixed principle — nothing must be subtracted from the honor of God, and — it is a mark of perverseness whenever and howsoever the worship which is peculiar to God is transferred to creatures. Perhaps Daniel decidedly refused this, and so restrained the folly of the king of Babylon; but I leave the point in doubt, as nothing is said about it. Although it is scarcely probable that he took no notice at the time, when he saw the honor of God partly transferred to himself; for this would have been to make himself a partaker of sacrilege and impiety. A holy Prophet could scarcely fall into this snare. We know many things are omitted in the narrative, and Daniel does not record what was done, but what the king ordered. He prostrated himself on his face; but perhaps Daniel shewed this to be unlawful. When he ordered sacrifice to be offered, Daniel might have rejected it as a great sill. For Peter properly corrected the error of Cornelius, which was more tolerable, since he wished to adore Peter after the common fashion. If, therefore, the Apostle did not endure this, but boldly rebuked the deed, (Ac 10:26,) what must be said about the Prophet? But, as I have said, I dare not assert anything on either side, unless what conjecture renders probable, that God's servant rejected this preposterous honor. If, indeed, he allowed it, he had no excuse for his sin; but still, as we have said, it is very difficult for those who desire to retain their purity to have much intercourse with courts, without contracting some spots of corruption. We see this even in the person of Joseph. Although he was completely dedicated to God, yet in his language, as shown by his swearing, he was tainted by the Egyptian custom. (Ge 42:15.) And since this was sinful in him, the same may be said of Daniel. Let us go on: —
47. The king answered unto Daniel, and said, Of a truth it is, that your God is a God of gods, and a Lord of kings, and a revealer of secrets, seeing thou couldest reveal this secret.
47. Respondit rex Danieli, et dixil, Exvero Deusvester ipse est Deusdeorum, et dominus regum, et revelator arcanorum, quod potueris revelare arcanum hoc.
This confession is quite pious and holy, and is fraught with rectitude and sincerity; it may even be taken as a proof of true conversion and repentance. But, as I have lately reminded you, profane men are sometimes seized with an admiration of God and then they profess largely and copiously whatever may be expected from God's true worshippers. Still this is but momentary, for all the while they remain wrapt up in their own superstitions. God, therefore, extorts this language from them, when they speak so piously; but they inwardly retain their faults, and afterwards easily fall back to their accustomed habits — as a memorable example will shortly prove to us. Whatever sense be adopted, God wished his glory to be proclaimed by the mouth of the profane king, and desired him to be the herald of his own power and influence. But this was peculiarly profitable to those Jews who still remained firm in their allegiance; for the greater part had revolted — notoriously enough, and had degenerated with great facility from the pure worship of God. When led into captivity, they became idolaters and apostates, and denied the living God; but a small number of the pious remained; God wished to promote their benefit, and to strengthen their minds when he drew this confession from the king of Babylon. But another object was gained, since the king as well as all the Chaldeans and Assyrians were rendered more excuseless. For if the God of Israel was truly God, why did Bel in the meantime retain his rank? He is the God of gods — then it must be added at once, he is the enemy of false gods. We observe how Nebuchadnezzar here mingles light with darkness, and black with white, while he confesses the God of Israel to be supreme among gods, and set continues to worship other deities. For if the God of Israel obtains his right, all idols vanish away. Hence, Nebuchadnezzar contends with himself in this language. But, as I have said, he is seized by a violent impulse, and is not quite in his senses when he so freely declares the power of the only God.
As far then as words go, he says, truly your God is himself a God of gods The particle truly is by no means superfluous here; it is strongly affirmative. For if any one had inquired of him whether Bel and other idols were to be worshipped as gods, he might answer, "yes;" but doubtfully, and according to pre-conceived opinion, since all superstitious worshippers are perplexed, and if ever they defend their superstitons, they do so with the rashness which the devil suggests, but not according to their judgment. In truth, their minds are not composed when they dare to assert their own superstitions to be pious and holy. But Nebuchadnezzar seems here formally to renounce his own errors; as if he had said — Hitherto I acknowledged other gods, but I now change my opinion; I have discovered your God to be the chief of all gods. And, truly, if he really spoke his own mind, he might perceive he was doing injustice to his own idols, if there was any divinity in them; Israel's God was confessedly held in utter hatred and abomination by the profane nations. By extolling him above all gods, he degrades Bel and the whole crew of false gods which the Babylonian worshipped. But, as we have said, he was swayed by impulse and spoke without thinking. He was in a kind of enthusiasm, since God astonished him, and then drew him on to wonder at and to declare his own power. He calls him Lord of kings, by which eulogium he claims for him the supreme dominion over the world; he means to assert that Israel's God not only excels all others, but holds the reins of government over the world. For if he is the Lord of kings, all people are under his hand and dominion! and the multitude of mankind cannot be drawn away from his empire, if he rules their very monarchs. We understand, therefore, the meaning of these words, namely, whatever deity is worshipped is inferior to the God of Israel, because he is high above all gods; then his providence rules over the world, while he is Lord of all peoples and kings, and governs all things by his will.
He adds, he is a revealer of secrets This is our proof of Divinity, as we have said elsewhere. For Isaiah, when wishing to prove the existence of only one God, takes these two principles, viz., Nothing happens without his permission; and his foreseeing all things. (Daniel 48:3-5.) These two principles have been inseparably unified. Although Nebuchadnezzar did not understand what was the true peculiarity of Divinity, yet he is here impelled by the secret instinct of God's Spirit clearly to set forth God's power and wisdom. Hence he confesses the God of Israel to excel all gods, since he obtains power in the whole world, and nothing whatever is concealed from him. He adds the reason — Daniel could reveal that secret This reason does not seem very good one; for he infers the world to be governed by one God, because Daniel made this secret known. But, then "this has no reference to his power." The answer to this remark is easy; we shewed elsewhere how we ought not to imagine a god like Apollo who can only predict future events. And, truly, it is far too insipid to attribute to God simple prescience, as if the events of the world had any other dependence than upon his power; for God is said to have a previous knowledge of future events, because he determined what he wished to have done. Hence Nebuchadnezzar concluded the dominion of the whole world to be in God's hands, because he could predict futurity; for unless he had the full power over the future, he could not predict anything with certainty. As, therefore, he really predicts future; events, this clearly determines all things to be ordained by him, and disproves the existence of chance, while he fulfills whatever he has decreed.
Let us learn from this passage, how insufficient it is to celebrate God's wisdom and power with noisy declamation, unless we at the same time reject all superstitions from our minds, and so cling to the only God as to bid all others heartily farewell. No fuller verbal confession can be required than is here set before us; and yet we observe how Nebuchadnezzar was always involved in Satan's impostures, because he wished to retain his false gods, and thought it sufficient to yield the first place to the God of Israel. Let us learn again, to do our best in purging the mind front all superstitions, that the only God may pervade all our senses. Meanwhile, we must observe how severe and dreadful a judgment awaits Papists, and all like them, who at least ought to be imbued with the rudiments of piety, while they confess the existence of but one supreme God, and yet; mingle together a great multitude of deities, and dishonor both his power and wisdom, and at the same time observe, what is here said by a profane king. For the Papists not; only divide God's power, by distributing it in parts to each of their saints; but also when they speak of God himself, they fancy him as knowing all things beforehand, and yet; leaving all things contingent on man's free will; first creating all things, and then leaving every event in suspense. Hence heaven and earth, as they bear either men's merits; or crimes, at one time become useful, and at another adverse to mankind. Truly enough, neither rain, nor heat, nor cloudy nor serene weather, nor anything else happens without God's permission; and whatever is adverse is a sign of his curse; whatever is prosperous and desirable is the sign of his favor. This, indeed, is true, but when the Papists lay their foundation in the will of man, we see how they deprive God of his rights. Let us learn, then, from this passage, not to attribute to God less than was conceded by this profane king.
48. Then the king made Daniel a great man, and gave him many great gifts, and made him ruler over the whole province of Babylon, and chief of the governors over all the wise men of Babylon.
48. Tunc rex Danielem magnificavit, et munera praeclara, et magna dedit ei, 166 et constituit eum super totam povinciam Babylonis, et magistrum procerum super omnes sapientes Babylonis.
Here also another point is added, namely, how King Nebuchadnezzar raised God's Prophet and adorned him with the highest honors. We have spoken of that preposterous worship which he himself displayed and commanded others to offer. As far as concerns gifts and the discharge of public duties, we can neither condemn Nebuchadnezzar for honoring God's servant, nor yet Daniel for suffering himself to be thus exalted. All God's servants ought to take care not to make a gain of their office, and we know how very pestilent the disease is when prophets and teachers are addicted to gain, or easily receive the gifts offered them. For where there is no contempt of money, many vices necessarily spring up, since all avaricious and covetous men adulterate God's word and makes, traffic of it. (2Co 2:17.) Hence all prophets and ministers of God ought to watch against being covetous of gifts. But as far as Daniel is concerned, he might receive what the king offered him just as Joseph could lawfully undertake the government of the whole of Egypt. (Ge 41:40.) There is no doubt that Daniel had other views than his private and personal advantage. We must not believe him covetous of gain while he bore his exile so patiently, and, besides this, when at the hazard of his life he had preferred abstinence from the royal food to alienating himself from the people of God. As he manifestly preferred the shame of the cross by which God's people were then oppressed, to opulence, luxury, and honor, who will think him blinded by avarice through receiving gifts? But since he saw the sons of God miserably and cruelly oppressed by the Chaldeans, he wished as far as he could to succor them in their miseries. As he well knew this would afford some consolation and support to his race, he allowed himself to be made prefect of a province. And the same reason influenced him to seek some place of authority for his companions, as follows, —
49. Then Daniel requested of the king, and he set Shadrach, Meshach, and Abednego, over the affairs of the province of Babylon: but Daniel sat in the gate of the king.
49. Et Daniel petiit a rege; et constituit super opus 167 provinciae Babylonis Sidrach, Mesach, et Abed-nego: Daniel antem erat in porta regis.
Some ambition may be noticed here in the Prophet, since he procures honors for his own companions. For when the king spontaneously offers him a command, he is obliged to accept it; he need not offend the mind of the proud king. There was a necessity for this, because he himself seeks from the king prefectships for others. What shall we say was the origin of this conduct? As I have already hinted, Daniel may be here suspected of ambition, for it might be charged against him as a crime that he made a gain of the doctrine which he had been divinely taught. But, he rather regarded his people, and wished to bring some comfort to them when oppressed. For the Chaldeans treated their slaves tyrannically, and we are aware how the Jews were utterly hated by the whole world. When therefore Daniel, through the feeling of pity, seeks some consolation from the people of God, there is no reason for accusing him of any fault, because he was not drawn aside by private advantage, and did not desire honors for either himself or his companions; but he was intent on that object to enable his companions to succor the Jews in their troubles. Hence the authority which he obtains for them has no other object than to cause the Jews to be treated a little more humanely, as their condition would not be so harsh and bitter while they have prefects of their own people who should study to treat them as brethren. We now see how Daniel may be rightly acquitted of this charge without any difficulty or argument; for the matter itself is sufficiently clear, and we may readily collect that Daniel was both pious and humane, and free from all charge of sin. From the words — was in the king's gate, we ought not to understand his being a gate-keeper. Some suppose this phrase to be used, because they were accustomed to exercise justice there; but they transfer to the Chaldeans what Scripture teaches us of the Jews. I take it more simply. Daniel was chief over the king's court, since he held the supreme command there; and that sense is more genuine. Besides, we are fully aware of the custom of the Chaldeans and Assyrians to make the approach to the king difficult. Daniel is therefore said to be at the gate, to prevent any entrance into the king's palace, unless by his permission. It now follows, —
---
Footnotes
---
Next: Chapter 3