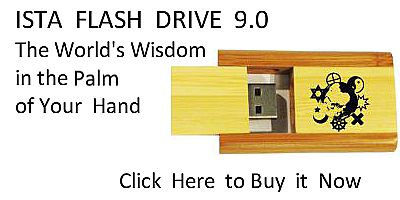 Sacred Texts
Christianity
Calvin
Index
Previous
Next
---
Calvin's Commentaries, Vol. 20: Jeremiah and Lamentations, Part IV, tr. by John King, [1847-50], at sacred-texts.com
---
Lecture One Hundred and Forty-Fifth
1. And king Zedekiah the son of Josiah reigned instead of Coniah the son of Jehoiakim, whom Nebuchadrezzar king of Babylon made king in the land of Judah.
1. Et regnavit rex Zedechias, filius Josiae, pro Choniah (Jechania) filio Joiakim, quem constituit regem Nebuchadnezer, rex Babylonis, in terra Jehudah:
2. But neither he, nor his servants, nor the people of the land, did hearken unto the words of the LORD, which he spake by the prophet Jeremiah.
2. Et non audivit, neque servi ejus, neque populus terrae sermones Jehovae, quos loquutus est per manum Jeremiae Prophetae.
The Prophet tells us here, that after Jeconiah the king had been led into exile, the Jews had not on that account repented, though God had as it were forced them to return to him; for it was so severe a chastisement, that to become worse was an evidence of monstrous stupidity. Jeremiah, however, says that they were not reformed by that punishment; for Zedekiah, who had succeeded Jeconiah, rejected sound doctrine, and did not obey the counsel of the Prophet.
But we must bear in mind the history of that time, that we may understand the meaning of the Prophet: the Jews made Jeconiah king in the place of his father, but in the third month the army of the king of Babylon came. Then Jeconiah surrendered himself to them of his own accord. Now the Prophet had said, that there would be no legitimate successor to Jehoiakim; and this was fulfilled, though his son was set on the throne, for a three months' reign was so unimportant that it was deemed as nothing. And when Nebuchadnezzar saw that the people could hardly be kept in order without a king, he made Mattaniah king, whom he called Zedekiah. And he immediately revolted to the Egyptians and made a treaty with them, in order that he might shake off the yoke of the king of Babylon. Hence the Prophet says, that though Zedekiah had been taught by the example of Jehoiakim and of his nephew Jeconiah, he yet became nothing the better, he does not shnply blame his ingratitude: it is indeed certain that he had been severely reproved by the Prophet for having acted perfidiously towards the King Nebuchadnezzar, for he ought to have kept faith with him to the last. He feigned a reason of his own for revolting from him; no new cause had occurred; but it was only that he might be exempt from tribute, and also lest the malevolent should object to him that he reigned by permission, and that. he was the slave of another king. As, then, he saw that his reign would be exposed to many reproaches, except he revolted from the king of Babylon, he made a treaty with the Egyptians. This deserved reproof: but the Prophet speaks here generally of his obstinate wickedness, and also of that of the whole people.
King Zedekiah, he says, the son of Josiah, reigned instead of Coniah Here the word, Jeconiah, is curtailed, as it is probable, for the sake of degrading him; and we have seen that this has been the common opinion. He is then called Coniah by way of reproach, when yet his full name was Jeconiah. He says that Zedekiah was made king by Nebuchadnezzar: hence his perfidy and ingratitude became manifest. It is added, that he hearkened not to the word of Jehovah, nor his servants, nor his people I have said that Zedekiah was condemned, not simply because he obeyed not the Prophet by keeping faith with the King Nebuchadnezzar, but also because he retained the superstitions of his fathers, and corrupted the true worship of God, and would not be called back to the doctrine of the Law.
The disobedience then, mentioned here, extended to the whole Law of God, or to the two tables; for the Jews had then become degenerate together with their king; they did not purely worship God, but polluted themselves and the Temple by impious and filthy superstitious, and they were also libidinous, avaricious, cruel, violent, and dishonest, and had thus cast off the whole teaching of the Law. And this was a proof of strange blindness, as they had before their eyes the calamities of the city and the reproach to which their king had been subjected; for as we have already said, his sons had been slain in his presence, his own eyes had been pulled out, and he was bound with chains, after having been judged guilty of a capital offense. Such an example ought surely to have terrified Zedekiah and all the rest, so as to make thenl at length wise, and to seek reconciliation with God. But the Prophet says, that they did not hearken to the word of Jehovah
He mentions the king, then his counsellors, and in the third place, the whole people; as though he had said, that this madness was found not only in the king, but also in his counsellors and in the whole community, so that no one was excusable. He then begins with the head, even the king himself, and shews also that his counsellots were nothing better, and afterwards adds the common people, in whom the fault seems to have been less; for we know that the lower orders go astray through want of wisdom and ignorance. But the Prophet here shews that even the lowest of the people were disobedient to God.
We ought to notice especially the words, that they hearkened not to the word of Jehovah which he had spoken by Jeremiah For he intimates, that though God did not appear from heaven, it was sufficient to condemn the unbelieving, that he spoke by his Prophets. There was, then, no reason why the wicked should make evasions and say, that it was not their purpose to reject God and his doctrine, but that they only refused deference to mortals, and would not regard the words of men as heavenly oracles. This evasion availed them nothing, for God would have them to hearken to his servants. Though he did not shew himself from heaven, nor addressed them in a visible form, it was yet enough that he had once for all testified, that after the promulgation of the Law, there would always be Prophets among the people, and had commanded them to be reverently attended to. Nor could the Jews avail themselves of that evasion, which the ungodly commonly resorted to, that they could not distinguish between true and false Prophets; for if they had examined the doctrine of Jeremiah, they would have found that it had certain marks by which they could have easily seen that it was altogether consistent with the Law. That they then rejected the Prophet and his heavenly doctrine, was a proof of their obstinacy and contempt, but not through ignorance. It follows, —
3. And Zedekiah the king sent Jehucal the son of Shelemiah and Zephaniah the son of Maaseiah the priest, to the prophet Jeremiah, saying, Pray now unto the LORD our God for us.
3. Et misit rex Zedechias Jucal filium Selemiae, et Zephaniam filium Maassiae sacerdotem (vel, sacerdotis) ad Jeremiam Prophetam, dicendo, Ora agedum pro nobis Jehovam Deum nostrum.
4. Now Jeremiah came in and went out among the people: for they had not put him into prison.
4. Et Jeremias (autem) ibat et egrediebatur in medio populi; necdum posuerant eum in domum clausurae (vel, carceris)
5. Then Pharaoh's army was come forth out of Egypt: and when the Chaldeans that besieged Jerusalem heard tidings of them, they departed from Jerusalem.
5. Et exercitus Pharaonis egressus erat ex Egypto, et audierant Chaldmi qui oppugnabant Jerusalem famam de illis, et ascenderant a Jerusalem.
6. Then came the word of the LORD unto the prophet Jeremiah, saying,
6. Et fuit sermo Jehovae ad Jeremiam Prophetam, dicendo,
7. Thus saith the LORD, the God of Israel, Thus shall ye say to the king of Judah, that sent you unto me to enquire of me; Behold, Pharaoh's army, which is come forth to help you, shall return to Egypt into their own land.
7. Sic dicit Jehova, Deus Israel, Ita dicetis regi Jehudab, qui misit vos ad me ut me interrogaretis, Ecce exercitus Pharaonis, qui egressus est vobis in auxilium, reversus est (revertatur, potius) in terram Egypti;
8. And the Chaldeans shall come again, and fight against this city, and take it, and burn it with fire.
8. Et redibunt Chaldaei et oppugnabunt hanc urbem (proeliabuntur contra urbem hanc) et capient eam et comburent eam igni.
Jeremiah had briefly explained what was the state of the city and the land, that though they had been already severely chastised by God's scourges, they yet remained obstinate in their wickedness. He now adds, that messengers were sent to him by King Zedekiah, when danger arose from the Chaldeans; and it is probable that this message came to Jeremiah when the siege was raised, or if the siege still continued, it was at a time when the Jews, no doubt, flattered themselves with the hope of receiving some aid, while yet they saw that the power of the king of Babylon was very great. For though they hoped for some help from the Egyptians, they were yet perplexed, and fear constrained the king to send messengers to the Prophet Jeremiah. But it appears from the answer that the Egyptians were already in arms, and had also come out for the purpose of raising the siege, and driving the Chaldeans from Judea. We hence see that the king was, in a measure, elated with vain confidence, seeing that the Egyptians were coming with a strong army to assist him, and yet he was full of anxiety, as the ungodly must ever be: while they seek to confirm themselves in a state of security, they are still tossed here and there, for God's judgment is upon them. They are fearful, though they try to shake off fear. Hence Zedekiah, though he thought that he should soon be freed from all danger, yet could not wholly divest himself of anxiety, and therefore sent to Jeremiah: for the ungodly are wont to seek God, but not in earnest; they wish to discharge the outward duty, but they bring neither faith nor repentance, by which alone access to God is opened.
But Jeremiah tells us that he was then at liberty, coming in and going out among the people It may be that he had been in prison, but that after the rage of the king and of the people had cooled, he might have been set free. It is hence said that he was among the people, that is set at liberty, and at his own disposal, so that he could safely walk through the city; for to come and to go implies that he was free to follow his own business. He is said to come and to go who undertakes this or that concern as he pleases; for men, we know, are not engaged always in the same thing, but do various things as necessity requires. Such, then, was the condition of Jeremiah; he enjoyed common liberty. It is then added, that he was not as yet cast into prison, as it happened soon after. It is further said, that the army of Pharaoh was come out from Egypt to give aid to the Jews, and that thus the siege was raised, for the Chaldeans went forth to meet the Egyptians. At this time, then, Jeremiah received an answer from God. It seems not, therefore, probable that the messengers were sent, when the report spread through the city of the coming of the enemy, but rather when the city was relieved, for the condition of the people was still doubtful, as the liberty of the city and the land depended on the uncertain issue of the war. The Chaldeans had not yet come unto an engagement with the Egyptians. A victory gained by Pharaoh would have given the prospect of peace and safety to Zedekiah and the whole people; but if the Chaldeans gained the day, they saw that the greatest danger was at hand, for they would then be deprived of every assistance.
It was in this state of things that Zedekiah sent messengers to Jeremiah, to solicit his prayers. Thus we see that hypocrites are driven by the fear of God, whom yet they proudly despise, to seek his aid when forced to do so; nor is this done, that they may appear to do so before men, but because God brings them to such straits, that they cannot but feel that they stand in need of his help. They wish, indeed, as I have said, to obliterate every recollection of God, and were they also able to do so, they would rob him of all power and authority; but as they are forced, willing or unwilling, to know that God so reigns in heaven that the whole world is subject to his power, necessity constrains them formally to pray, and, in a manner, to conciliate his favor, or, at least, to try to do so. But as I have already said, they ought to begin with repentance and faith. Hypocrites withdraw themselves as far as they can, both from the promises of God and from the duty of repentance. They so seek God that they at the same time shun him.
We must also observe, that Zedekiah felt himself so guilty, that he could not pray himself. As, then, he was conscious of his own unworthiness, he put the Prophet, as it were, between himself and God, that he might suppliantly intercede for him. This also is what the faithful often do, for they seek aid here and there that they may be more readily heard by God; and this they do according to God's command. But there is a great difference between the godly and hypocrites. The true worshippers of God, as I have said, are not content with their own prayers, but ask others to join them, while, at the same time, they pray God themselves. But hypocrites, what do they do? As they think that an access is forbidden them, and know that they are unworthy of being heard by God, they substitute others in their place to pray for them. Thus they do not seek themselves to know whether God will be propitious to them; and though they wish the whole world to pray for them, they do not yet pray themselves. Such, then, was the sottishhess of Zedekiah, who asked the holy Prophet to pray for him to God, while he himself was lying torpid in his own dregs; for he did not acknowledge that he was suffering a just punishment, nor had he recourse to the true remedy, that is, to return to God's favor, to embrace his mercy and the promises of salvation. All these principal things he omitted, and only attended to what is, as they say, accessory.
Now as to the time, we ought carefully to notice that it was when the Egyptians came to raise the siege. Thus God for a time permitted hypocrites to be deceived by a fortunate event; for the Jews then began to praise their own prudence in forming a league with the Egyptians, for that kingdom, as it is well known, was powerful, and at the same time populous, so that a large army could be raised. As, then, they saw that their treaty turned out beneficially to them, they, no doubt, assumed to themselves great credit, and thus their boldness increased. But God, however, so touched their liearts, that they continued in suspense, and, by turns, greatly feared: for Zedekiah would not have sent to Jeremiah, except, constrained by some great necessity; and yet, as it has been said, success might have inebriated him; but God rendered him anxious, so as to feel that the prayer of the Prophet was needed.
Now follows the answer: Jeremiah says that the word of Jehovah came to him, and that he was to tell the messengers of Zedekiah, that the Chaldeans would shortly return. He then says, Behold the army of Pharaoh, which has come forth to deliver you, shall return to their own land; that is, being compelled to do so, the Egyptians being either conquered in battle or smitten with fear, and returning of their own accord to secure themselves in their own cities. The Prophet says, that no advantage could be expected from the Egyptians, for the soldiers of Pharaoh would return to their own land; and then he adds, and the Chaldeans shall return and fight against this city, until they take and burn it This was a hard answer, and Zedekiah was, no doubt, greatly exasperated at hearing the message, and also very angry with the Prophet, who thus dared plainly to threaten the city and the people with final ruin. But here the Prophet disregarded the pride of the king, for it was necessary for him to obey God's command, he therefore boldly performed his office; and, at the same time, he touched the king Zedekiah to the quick, say to the king who sent you to inquire of me, etc
The word דרש daresh, means indeed to ask in general, but the Prophet means here that he was to inquire; and yet this was not said before; for he only told us that messengers had been sent to ask him to pray for the safety of the king and the people. But Scripture, we know, often omits one of the two things that are included; and we may easily conclude, that the king had not only sent to Jeremiah to pray, but also to bring some favorable prophecy from the Lord. For why did he apply to him rather than to the chief priest or some others, except that he knew him to be the true Prophet of God? Then Zedekiah requested Jeremiah to pray, but he tried also to draw from him some favorable prophecy, by which he might be relieved. Hence Jeremiah indirectly reproved him, because he feignedly sent to him as though he was ready to hear whatever God might declare by the mouth of his servant, — "He sent you to inquire of me; he is mistaken, for he will not get what he seeks; for thus saith God, 'The Egyptians shall avail you nothing, and the Chaldeans shall return and take and burn the city.'"
We now perceive that when hypocrites pretend in a circuitous way to seek God, they do not obtain what they wish; for God justly disappoints them, inasmuch as they do not come to him with sincere hearts and desires; for they wish to transform God into their own nature and character, and they bend not themselves to his service nor submit to his word. Thus it comes that God will not answer their prayers; but the faithful, who seek God sincerely and from the heart, always find him propitious; and though he may not hear them immediately, yet he really shews that he cares for their safety. But hypocrites, whose confidence God regards with disdain, deserve that it should be empty and vain. This, then, is the reason why the Prophet gave such a severe answer to Zedekiah and his messengers. It now follows, —
9. Thus saith the LORD; Deceive not yourselves, saying, The Chaldeans shall surely depart from us: for they shall not depart.
9. Sic dicit Jehova, Ne efferatis animas vestras (vel, cum puncto diverso, Ne decipiatis, quia duoe sunt lectiones,] תשאו aut, תשיאוNe ergo efferatis vos, vel, Ne decipiatis animus vestras) dicendo, Proficisicendo proficisicentur Chaldaei, quia non proficisicentur:
10. For though ye had smitten the whole army of the Chaldeans that fight against you, and there remained but wounded men among them, yet should they rise up every man in his tent, and burn this city with fire.
10. Quia si percusscritis totum exercitum Chaldaeorum, qui praeliantur vobiscam (vol, qui vos oppugnant) et residui, fuerint ex illis viri transfixi (hoc est, vulnerati) quisque e tabernaculo suo consurgent (hoc est, singuli ex tabernacalo suo) et exurent hanc urbem igni.
The Prophet confirms the former verse, and it was indeed necessary that this should be added, for though Zedekiah might not have divested himself of all anxiety and fear, he must yet have been moved by that prophecy, and thus he might have become more hardened in his obduracy, as it is the case with hypocrites; who, when they find that they can gain nothing, become furious against God, and run on headlong in their course. This might then have been the case with Zedekiah and also the Jews; hence Jeremiah adds, by way of confirmation, Elate not your hearts, or, Deceive not yourselves; that is, on account of the report respecting the Egyptian army. Thus he told the Jews that they had no reason to expect any alleviation. And the reason is added, For if, he says, ye had smitten, the Chaldeans so that few remained, yet they would rise up every one from his tent, and burn this city
The Prophet shews how foolishly and absurdly the Jews acted, in casting their eyes on fortunate events, and thus forming their opinions. He therefore exhorts them to cease to rely on such a confidence as would deceive them; for he says, that though they gained many battles, and the war turned on their side, yet they could not escape final ruin, for they had to do with God. It was hence the same thing, as though he had said, that they were not to judge by their state at that time, as to what it would be, because God was at war with them; and therefore if God had resolved to destroy them, though there were no enemy, yet he could by one breath slay them all. And for the same reason he concludes that he could employ the Chaldeans, Though few in number remained, and even wounded, yet riley would rise up from their tents, and set the buildings of Jerusalem on fire. This city, therefore, shall be burnt; ask not by whom or when: God will in this work employ the Chaldeans, for he hath so determined.
We may hence conclude, that the Jews had been for a time victorious, at least had successfully repelled their enemies in their attacks on the city; for the Prophet would not have said this, had he not seen that the Jews entertained hope of deliverance on account of some success they had in the war. He therefore says, that all this was of no importance, for their city was to perish by fire. But the principle which I have mentioned must be borne in mind, for Jeremiah took it as granted that the destruction of the city Jerusalem was not to be effected by the forces of the King Nebuchadnezzar, neither by the power or number of his army, nor by the valor of his soldiers, but by the judgment of God. Since it is so, he says, though few remained, and they wounded, even lying as half dead, yet they will rise up every one from his tent, that is, not together, nor in a regular order, nor under a banner, as soldiers are wont to do, but each one, though no comrade were near, though scattered here and there, would yet rise up from his tent. He intimates, in short, that though the contest were only with shadows, they yet could not escape that extreme vengeance which God had threatened. Hence he says, they shall rise up every one from his tent, and burn this city
Now he says not that the Chaldeans would take possession of the city, he speaks not of the assault, but only of the burning, he hence intimates, that though the Chaldeans might have in themselves no power to hurt them, yet it was sufficient that they were armed by God, for the purpose of setting fire to the houses, like women and children, who often burn whole cities and villages; for in this case there is no need of valor or of any great skill. So then God declares, that though the Chaldeans might not be prepared to fight, yet they were strong enough, yea, even though they were lying down and half-dead after having been wounded. This is the meaning.
Grant, omnipotent God, that as thou hast been pleased kindly to invite us to thyself, and settest before us the reconciliation which is through thine only-begotten Son, — O grant, that we may not proceed in our wickedness so as to provoke thee more and more against us, and to kindle the fire of thy vengeance on our own heads, but that we may so suhmit ourselves to thee, as to flee in sincere repentance and true faith to thy mercy, that we may find thee to be propitious to us, and that thou mayest thus afford us reason to give glory to thy name, having shewn mercy to us, through the same, thine only-begotten Son. — Amen.
Lecture One Hundred and Forty-Sixth
11. And it came to pass, that when the army of the Chaldeans was broken up from Jerusalem for fear of Pharaoh's army,
11. Et aceidit postquam ascenderat exercitus Chaeldmorum ab Jerosolyma propter exercitum Pharaonis;
12. Then Jeremiah went forth out of Jerusalem to go into the land of Benjamin, to separate himself thence in the midst of the people.
12. Tunc egressus est Jeremias Jerosolyma, ut proficisceretur in terram Benjamin, ut divideret illinc in medio populi.
13. And when he was in the gate of Benjamin, a captain of the ward was there, whose name was Irijah, the son of Shelemiah, the son of Hananiah; and he took Jeremiah the prophet, saying, Thou fallest away to the Chaldeans.
13. Quum esset in porta Benjamin, illic erat magister custodiae, cujus nomen liria, filius Selemiae, filii Chananiae, qui apprehendit Jeremiam Prophetam, dicendo, Ad Chaldaeos tu cadis (aut, dilaberis, hoc enim significat verbum לפנ)
14. Then said Jeremiah, It is false; I fall not away to the Chaldeans. But he hearkened not to him: so Irijah took Jeremiah, and brought him to the princes.
14. Et dixit Jeremias, Mendacium, non dilabor ad Chaldaeos; sed non audivit eum, et apprehendit Iiria Jeremiam, et deduxit eum ad principes.
Here Jeremiah tells us how, and on what occaision, he was cast into prison. He had said shortly before, that he was in the middle of the people, or among them; but now he gives an account of the cruelty of the princes, that they not only cast him into prison, but even into a grave, for they put him, as we shall see, in a dungeon, so that it was a miracle that he did not die there; and this was not done only once; but we shall hereafter see, before the end of the chapter, that he was unhumanly treated, so that he was afraid to return to the same place, lest it should prove fatal to him. He mentions the time when this was done, that is, when the Chaldean army went forth to meet the Egyptians. He was then free to leave the city: no one before could have gone out, because the gates were closed, and the city was also surrounded by enemies. It was then, he says, that he went out, that he might go to the land of Benjamin, where, as it has elsewhere appeared, he was born.
But he then adds, that he was intercepted by the prefect of the ward in the gate of Benjamin That gate had its name from its situation, for a part of Jerusalem belonged to the tribe of Benjamin; and hence it was not strange that the gate which led to the heritage of the tribe of Benjamin was so called. There then was Jeremiah intercepted by Irijah, the prefect of the ward, and not without a grievous charge, that he was escaping to the Chaldeans. The Prophet attempted to clear himself, but with no effect; for an opinion had prevailed, that he was already in league with the enemies. He thus gained nothing by defending himself, but was taken to the princes, the king's counsellors.
This passage teaches us that God's servants cannot escape without being exposed to many calumnies and false suspicions. Jeremiah might at the beginning have evaded this, and according to the perception of the flesh, his exemption or immunity might have been viewed as lawful, for there was now before his eyes the danger, not only of losing his life, but also of his name and reputation, which, to ingenuous and wise men, is of much more value. Had Jeremiah then chosen to evade, he might have made this pretense, — "I am indeed ready to offer my life as a sacrifice a hundred times, but what will it avail me, if I am to be regarded as a revolter?" For he must have thus exposed the very name of God to many blasphemies: they might have said," This is the Prophet who boasted that he had been sent from above, but he is now become perfidious and a traitor to his own countw, and has tried to deliver up the city into the hands of enemies." Jeremiah then might have shaken off this burden laid on him; but it was nccessary for him to bear this reproach, with which he was falsely charged. Faithful teachers ought indeed to remove, as far as they can, all calumnies, and to check the wicked and malicious, so that they may not have the occasion to speak evil; but when they have done all, they will not yet exempt themselves from calumny; for their words and their deeds will be misconstrued. Thus Jeremiah was loaded with false charges; for all had persuaded themselves, that as he had so much extolled the power of King Nebuchadnezzar, he had been hired by him for the purpose of depressing the people by fear; and it may be that the violent among them did wilfully and knowingly make his case to appear worse to the ignorant, even by false reports. As then this conviction respecting him prevailed everywhere, he was apprehended as a revolter, as he was going out of the city.
But he says, that he intended to go into the land of Benjamin, so as to separate himself. The verb חלק, chelak, means to divide, to scatter, to dissipate; and hence some have given this meaning, that he went into the land of Benjamin in order to divide his heritage; but this seems harsh and forced. They add, "In the midst of the people," as though Jeremiah wished to make his land common, and to give it to the people: but in this explanation there is nothing probable or suitable. I therefore doubt not but that Jeremiah sought this as a quiet place, as it is understood by most interpreters, he then went forth towards the land of Benjamin, that he might separate himself; that is, that he might be secluded there in the midst of his people. It is, indeed, a brief mode of speaking, but the meaning is not ambiguous, — that he might be there, where he might separate himself from the people, as the places were distant from one another. 107 For he was tired with the city, because he saw that he spent his labor in vain. Some think that he was afraid of being cast into prison, because he had just announced a command greatly disliked; but it is more probable that, he was worn out with weariness, because he saw that he made no impression on men so hard and refractory. Hence then it was, that he wished to withdraw from the presence of the whole people.
Then follows what we have already mentioned, that he was taken in the gate by the keeper Irijah, as though he were revolting to the Chaldeans. We have stated how this suspicion arose, even because he had faithfillly proclaimed the commands of God. We hence see how God tried his servant, when he thus constrained him to speak, so that his words became suspected. And hence also we may gather how thoroughly fixed in the minds of men was that false opinion, for Jeremiah was not heard in his own defense. He indeed said openly that he was not fleeing away, nay, that this was a false charge. It is a lie, he says, I am not fleeing to the Chaldeans
I have already reminded you that the verb נפל nuphal, found here, means properly to fall, but it is to be taken here metaphorically, as signifying to fall away, or to incline to another side. Thou then fallest away or inclinest to the Chaldeans, which was the same thing as to revolt. We see that the Prophet was not charged with a common offense, for it would have been the highest to forsake his own country and to pass over to the enemies: it would have been better for him to die a hundred deaths. But, as I have already said, the servants of God ought to be so courageous as to despise the slanders of the unprincipled, and, when it so pleases God, to prepare themselves for patience whenever any reproach is to be undergone, only let their conscience be always clear before God and angels; and let also their integrity confute all slanders, and let them disprove them too, provided there be those who can bear to hear them: but if a defense be not always admitted, let them patiently bear this indignity. And this also we ought to notice, that God's servants, though ready to clear themselves of crimes ascribed to them, and to defend their innocence at the peril of life, are yet often repelled and condemned unheard. This is, indeed, a great indignity; but yet as Jeremiah met with such a treatment, it ought not at this day to appear to us unendurable or new. It now follows —
15. Wherefore the princes were wroth with Jeremiah, and smote him, and put him in prison in the house of Jonathan the scribe: for they had made that the prison.
15. Et ebullierunt (iracundia) principes (nam קצף; hoc significat, vel, efferbuerunt principes) contra Jeremiam, et percusserunt eum (alii vetunt transitive, percutere fecerunt, sed proprie est percutere, vel verberare, percusserunt ergo eun) et posuerunt ipsum in domum carceris, in domum Jonathan scribae, quia ipsam fecerant (id est, constituerant) in domum carceris.
Here Jeremiah pursues the same narrative, and shews how unjustly he was treated, for he found no equity at the hands of the princes any more than in the keeper of the ward. He was no doubt prepared to defend himself before them, and sufficient proof was ready at hand, only he would have had to speak to the deaf. But here he shews by one word that the liberty of speaking was precluded, for a furious madness seized them that they would not hear him. And here we may notice how much opposed is wrath to just and peaceable decisions; for if we wish to be right and equitable judges, self-government is especially necessary. When, therefore, our minds are inflamed with anger or wrath, it is impossible that any rectitude or humanity should prevail. So Jeremiah complains that he was oppressed, because the princes boiled with rage, so that they suffered him not to give the explanation which he had prepared.
He then adds, that they smote him They no doubt ordered their servants to smite him; for it would have been more than strange, had the princes themselves risen up to strike the Prophet with their fists, or to smite him with their hands. It is then probable that he was smitten by their orders and at their bidding. This is the reason, if I mistake not, why some have given this rendering, "They caused him to be smitten." But he is often said to have killed a man, who has ordered him to be killed, while he himself had not touched him with his finger. Even so Jeremiah was smitten by the princes, because they had commanded him to be smitten. And this passage shews also, as in a glass, how miserable would be the condition of God's servants, were he not to sustain them by the power of his Spirit. For here is a holy Prophet overwhelmed with unjust accusations and also reproaches, and the princes abstained not from stripes, and at last he was cast into a pit. Whenever, then, such, a thing happens to us, let us cast our eyes on Jeremiah, and let it not be grievous to us to follow the steps of the holy Prophet; nor let us think it hard to endure the trials with which God was pleased to exercise him. They put him, he says, in the house, and then the word is changed, the prison, האסור easur, but; the same thing is meant. It now follows what sort of prison it was —
16. When Jeremiah was entered into the dungeon, and into the cabins, and jeremiah had remained there many days;
16. Et quo venit Jeremias in domum lacus, et ad mansiones, et sedit ibi Jeremias diebus multis.
The particle כי, ki, is to be taken here as an adverb of time, as I think, though interpreters have not observed this, When Jeremiah, he says, came into the house of the pit or dungeon, or of the prison. The word בור means also sometimes the grave, but is to be taken here for a pit or a deep place: he means that it was a dark and filthy prison. And he adds, and to the dwellings I know not why some have rendered it, "victualling houses;" for the word החניות, echeniot, means narrow prisons, which we call at this day cachots: 108 he was therefore cast into a dungeon, where there were narrow places, that, the holy man had no space either freely to rise or to stand or to sit down, or to he down. Then the Prophet shews that he was so confined by the straitness of the place, that he could hardly sit or lay down or stand erect.; and he says that he was there many days. 109
We must notice the circumstances of the case: It was a thing cruel enough in itself, that an innocent man, after having been beaten, should be thrust into prison: but when a dark and deep prison was chosen, and when he was confined to a narrow place, as though he was in fetters, it was a great addition to the indignity offered to him. Since then the holy Prophet was so atrociously treated, let us not think it strange, when the same thing at this day is endured by God's children, and for the same cause, even for bearing testimony to celestial truth. When the length of time is added, it increased the evil; for he was not retained in prison for a few days or for a month, but until the city was taken; not indeed in that prison, for the king, as we shall presently see, removed him into the ccurt of the prison. He was, however, the second time cast into a filthy prison, as though he was destined to die; thence he was afterwards removed also by the order of the king. But the Prophet says, that he was in that dungeon many days. It now follows —
17. Then Zedekiah the king sent, and tookhim out: and the king asked him secretly in his house, and said, Is there any word from the LORD? And Jeremiah said, There is: for, said he, thou shalt be delivered into the hand of the king of Babylon.
17. Et misit rex Zedechias et sustulit cum; et interrogavit eum rex domi suae secreto loco (hoc est, seorsum) et dixit, Estne sermo a Jehova? Tunc dixit Jeremias, Est; et cixit, In manum regis Babylonis traderis.
From these words we learn, that King Zedekiah, though he had not obeyed good and wise counsels, nor even God and his truth, was not yet one of the worst, for of his own self he called the Prophet to him, and wished to find out whether he could in any way appease God. There is here, in short, a description given of the character of Zedekiah: he was unwilling to submit to God and his word, and yet he was not so cruel as to become enraged against the Prophet; nor had he wholly cast away all fear of God, all concern for religion, and all regard for prophetic teaching. For he no doubt sent for Jeremiah as God's true servant, and in some degree honored him, and wished God to be propitious to himself. But this is usually the case with hypocrites: they would willingly be reconciled with God, but at the same time they wish to remain free, that is, to retain their own sinful dispositions; in short, they wish so to live as that God should give place to them, and allow them to sin as they please. Such was Zedekiah, and yet he had not reached to the highest pitch of impiety, for as yet he had some regard for the Prophet; nor was he so savage and cruel as his counsellors. He then called him to himself and asked him privately, that he might not depart, as we shall see in another place, in any measure from his royal dignity: for he simply asked the Prophet not to speak openly, because he would thus lose his own authority.
He then asked him in secret, because he had been perplexed. He wished indeed for some favorable answer, but he hardly dared to hope for it; and therefore he led the Prophet to a secret place, and asked him without any being a witness, Is there, he said, a word from God? Some explain this, as though Zedekiah had asked whether the prophecies of Jeremiah were true, as though he had said, "What thou hast hitherto spoken, has it come from God?" but this is no suitable explanation; on the contrary, he asked, Whether the Prophet had lately received any word from God? He wished then for some new message, and to hear something respecting the future deliverance of the city: for he was no doubt persuaded that Jeremiah had been hitherto discharging the office of a Prophet, as it became him; for he did not ask him as a common man, nor did he regard him as an impostor, but inquired whether there was a word from God. True is what I before stated, that hypocrites always seek God's favor in a foolish way; for they would have God to gratify their sinful lusts, but God cannot deny himself. Hence Zedekiah, though he shewed apparently some regard for religion, yet foolishly asked, Whether there was a word from Jehovah? that is, Whether any message had been lately made known to Jeremiah? He answered, There is, even this, Thou shalt be delivered into the hand of the Chaldeans
Here we may notice the boldness of the Prophet; he had not been broken down by all the evils he had met with, but ever faithfully performed the office committed to him. He therefore answered the king honestly, though not without danger, Thou shalt be delivered, he said, into the hands of the Chaldeans: for he had hardly come out of prison, where he had been buried as in a grave, and we shall see that the prison had been to him like death; and the Prophet was not divested of infirmity and fear, as he will presently shew; yet fear did not prevent him from faithfully performing the office committed to him. Though the Prophet dreaded the sufferings of the prison, though he also feared death, he yet overcame all these feelings, and presented his life as a sacrifice, when he openly and boldly answered the king, that the Chaldeans would shortly be conquerors, and make him a captive. Then follows the expostulation which the Prophet made to the king —
18. Moreover Jeremiah said unto king Zedekiah, What have I offended against thee, or against thy servants, or against this people, that ye have put me in prison?
18. Et dixit Jeremias regi Zedechiae: Quid peccavi tibi et servis tuis? (hoc est, quid sceleris in to admisi et in servos tuos) et populum hunc, quod tradidistis me in domum carceris.
Though the Prophet had spoken what was displeasing to the king, he yet complains that wrong had been done to him, as he had been cast into prison; and thus he shews that he had been unjustly condemned for having threatened ruin to the city and destruction to the kingdom, because he was constrained to do this by the obligations of his office. Hence the Prophet shews that he had not sinned in this — that he had proclaimed God's commands, however bitter they were to the king and to the people.
This passage deserves special notice: earthly princes are so proud, that as soon as they order anything, they wish every dispute about their authority to be suspended; for they will have their own ordinances to be counted laws, and their own decrees to be sacred and authoritative; and yet we know, that by following their own wills, they decree often what is wholly unjust and inconsistent with everything that is reasonable. This passage then, as I have said, deserves special notice; for Jeremiah boldly declares that he had not sinned, because he had threatened the king, displeased his counsellors, inveighed against the impiety of the people, and denounced utter ruin on the city and the Temple. He then denies that in all this he had done anything wrong. So also Daniel said,
"Against God and the king have I not sinned," (Da 6:22)
and yet he had disregarded the king's decree, and firmly refused by an impious flattery to put the king in the place of God: he however denied that he had done anything wrong against the king, because his decree was unjust and wicked. Let us then bear in mind, that though princes may in bear their decrees to be disregarded by us, they are yet not absolved before God and his angels, and also that we can boldly, openly, and with a full mouth, as they say, assert our innocence, when religion constrains us, and when it is not lawful to obey the impious and unjust edicts of kings. He afterwards adds —
19. Where are now your prophets which prophesied unto you, saying, The king of Babylon shall not come against you, nor against this land?
19. Et ubi prophertae vestri, qui prophetarunt vobis, dicendo, Non veniet rex Babylonis contra vos et contra hanc terram?
Here Jeremiah, taking confidence, advances to a higher ground; for he reprobates the folly of Zedekiah, because he had given ear to the false prophets and their flatteries. But this he did, that he might more fully confirm his own innocence, as though he had said, "I indeed am grievously blamed, because I threatened ruin to the city and the Temple; but what if the Lord had constrained me to do so? and it is evident that I was commissioned by God, and that I alleged nothing without authority; for I have always declared what has happened, and events have proved that I was sent from above, when I announced to you what was to be. But where are your prophets? for they have been always flattering you; and it has happened through their falsehoods, that ye have not returned to the right way. It was yet in your power to be reconciled to God, when I at first warned you; and all my labor and endeavors were for this end, that you might anticipate God's wrath by a willing repentance. Since then your prophets have deceived you, and the event now clearly proves this, know, O king, that I have been sent from above."
We thus see that Jeremiah was not so anxious about his life, but that he always remained stedfast to his purpose; and thus he turned not aside from making an honest profession of the truth, so as to provide for his own safety, as they do, who are fearful and think that they act prudently, when they are compliant and try to please men opposed to them at the expense of truth. This was not done by Jeremiah. He had indeed a regard for his life, as we shall now see; but he went on in the discharge of his office, and valued the truth communicated to him from above more than hundred lives. It is then with reference to this that he says, Where are your prophets? as though he had said, "You see that you have all been deceived by their false prophecies." It follows —
20. Therefore hear now, I pray thee, O my lord the king: let my supplication, I pray thee, be accepted before thee; that thou cause me not to return to the house of Jonathan the scribe, lest I die there.
20. Et tu audi obsecro (vel, nunc, vel agedum) domine mi Rex; cadat precatio mea coram facie tua, ut ne (ad verbum, et non sed, potius, ut ne) remittas me (v.el, redire me facias) in domum Jonathan scribae, neque moriar lilic.
This verse shews that Jeremiah was not destitute of human feelings, for he, as other men, dreaded death. But yet he could so control himself, that no fear made him to turn aside from his duty. Fear, then, did not dishearten him, as the boldness which we have noticed was a manifest proof of his constancy. The Prophet therefore overcame, as to his work, every anxiety and the fear of death; and yet he did not disregard his life, but sought, as far as he could, deliverance from his evils. He asked for some alleviation from the king. We hence see that the Prophets were not logs of wood, nor had iron hearts; but though subject to human feelings, yet they elevated themselves to an invincible courage as to their work, so as to fulfill their office.
As to the words, Let my prayer fall before thee, they mean a humble supplication; it is a mode of expression derived, as we have before seen, from what was done by men in prostrating themselves in prayer, and is transferred here from God to mortals. The Prophet then humbly asked, that he might not be cast again into that horrid prison where he had been confined — and why? that he might not die We see that he shunned death, for this was natural; and yet he was prepared to die, whenever necessary, rather than to turn aside in the least from discharging the duty imposed on him by God.
Grant, Almighty God, that as we must in various ways carry on a warfare on earth, we may be animated by the power of thy Spirit, so as to go on through fire and water, and be ever so subject to thee, that relying on thine aid, we may never hesitate to face all perils of death, all troubles, all reproaches, and all the terrors of men, until having at length gained the final victory, we shall come to that blessed rest, which thine only-begotten Son hath procured for us by his own blood. — Amen.
Lecture One Hundred and forty-Seventh
21. Then Zedekiah the king commanded that they should commit Jeremiah into the court of the prison, and that they should give him daily a piece of bread out of the bakers' street, until all the bread in the city were spent. Thus Jeremiah remained in the court of the prison.
21. Et praecepit rex Zedechias, et posuerunt Jeremiam in atrio custodiae, et dederunt ei frustum panis quotidie e platea pistorum, usque dum consumptus esset totus panis ex urbe; et habitavit Jeremias in atrio custodiae.
The Prophet tells us, that God regarded the miseries to which he had been unjustly exposed: and the king no doubt became humane towards Jeremiah, because God turned his heart towards what was just and right. We said, indeed, yesterday, that the king was not in disposition cruel or sanguinary; yet he would not have been so easily eritreated by the Prophet, had he not been influenced by the hidden working of God's Spirit. We hence see how God favors his servants and has regard for their infirmity when necessary. We yet see also that the Prophet was not so kindly dealt with as to be allowed to return free to his own house, but that he was removed to another prison, where his condition was more tolerable. He was then in the court of the prison
He says, that a crust of bread was given to him daily, or every day. The word ככר, kekar, is by some rendered "mass," or lump, and means sometimes a large loaf; but it is probable, that during so much scarcity the Prophet had but a scanty living. He had then a crust or piece of bread every day We see how mean was his food; but God often tries his servants in this way, withholding from them all the delicacies of this world. It is added, from the street of the bakers; by these words is meant, I think, that it was coarse bread, not made of fine flour, such as rich men did eat, for their mouths could not endure what was rough and course. Then God's holy Prophet was content with the common bread. The king and his counsellors had their own bakers; but it is said that bread was brought to the Prophet from a common place, the street of the bakers And the bread then sold during such a scarcity was no doubt black bread. We hence see what kind of bread it was, because it was sold for the common use of the people.
Thus the Prophet shews, that though some relaxation was allowed him, he was still confined in prison, and also that no meat nor any delicacies were given him, but a crust of bread only. He however commemorates the favor of God, inasmuch as in so great a scarcity he was not without bread. He had, then, his daily bread until all provisions failed.
And hence we learn, that God often so provides for his servants, that he appears to have forsaken them; and yet he then especially takes care of them and supplies them with what is needful for their support. Had Jeremiah been at home, he might have been at any time stoned by the people; for there were not wanting those disposed to stir up famished men against him. He might then have been every moment in danger of his life at home. But now in prison, he was safe, and no one could do him any harm. Besides, had he been at home, many might have robbed him, so as to leave him nothing to preserve life; but in prison he had his daily allowance. Thus, then, God often conducts his servants in a manner that is wonderful and beyond what we can conceive, and in the meantime acts as the head of a family, in supplying their wants. In short, the Prophet here intimates that he was cared for by God, so that during the famine and scarcity among the whole people, his bread was yet given to him, when he could not have begged it. When he could not have procured bread for himself either by labor, or by industry, or by begging, or by money, he shews that God took care of him so as to feed him during that distress.
He however adds, that he was in the court of the prison, in order to shew that God tried his patience, for a prison was a place of degradation. The Prophet was exposed to the reproaches of all; and then the princes might have often threatened him with danger, and might have also transferred him to another place, as we shall hereafter see. Therefore, in a measure only did God bring aid to his Prophet, for it was not his pleasure wholly to deliver him, and yet he suffered him not to be reduced to extremities. Now follows —
---
Footnotes
---
Next: Chapter 38