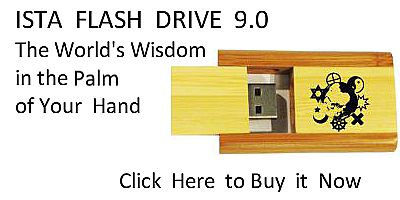 Sacred Texts
Christianity
Calvin
Index
Previous
Next
---
Calvin's Commentaries, Vol. 19: Jeremiah and Lamentations, Part III, tr. by John King, [1847-50], at sacred-texts.com
---
1. Thus saith the LORD; Go down to the house of the king of Judah, and speak there this word,
1. Sic dicit Jehova, Descende in domum regis Jehudah, et loquere illic ser-monem hunc,
2. And say, Hear the word of the LORD, O king of Judah, that sittest upon the throne of David, thou, and thy servants, and thy people that enter in by these gates:
2. Et dices, Audi sermonem Jehova, rex Jehudah, qui sedes super solium Davidis, tu et servi tui, et populus tuus qui ingredimini per portas has:
3. Thus saith the LORD, Execute ye judgment and righteousness, and deliver the spoiled out of the hand of the oppressor: and do no wrong, do no violence to the stranger, the fatherless, nor the widow, neither shed innocent blood in this place.
3. Sic dicit Jehova, Facite judicium et justitiam, et eripite spoliatum e manu oppressoris; peregrinum, pupilum, et viduam ne fraudetis (Hieronymus hoc verbum ubique vertit, contristari, vel, tristitia afficere; significat autem potius inferre violentiam, aut fraudulenter nocere;) ne violentiam exerceatis (alii vertunt, רסמחת לא, et sanguinem innocentem ne fundatis in loco isto.
The Prophet is again bidden to reprove the king and his counsellors; but the exhortation is at the same time extended to the whole people. It was necessary to begin with the head, that the common people might know that it was not a matter to be trifled with, as God would not spare, no, not even the king himself, and his courtiers; for a greater terror seized the lower orders, when they saw the highest laid prostrate. That what is here taught might then penetrate more effectually into the hearts of all, the Prophet is bid to address the king himself and his courtiers: he is afterwards bidden to include also the whole body of the people. And hence it appears, that there was some hope of favor yet remaining, provided the king and the whole people received the admonitions of the Prophet; provided their repentance and conversion were sincere, God was still ready to forgive them.
We must at the same time observe, as I have already said, that they could not escape the calamity that was at hand; but exile would have been much milder, and also their return would have been more certain, and they would have found in various ways that they had not been rejected by God, though for a time chastised. As then we now say, that a hope of pardon was set before them, this is not to be so understood as that they could avert the destruction of the city; for it had once for all been determined by God to drive the people into a temporary exile, and also to put all end for a time to their sacrifices; for this dreadful desolation was to be a proof that the people had been extremely ungrateful to God, and especially that their obstinacy could not be endured in having so long despised the Prophets and the commands of God. However the hope of mitigation as to their punishment was given them, provided they were touched by a right feeling, so as to endeavor to return into favor with God. But as Jeremiah effected nothing by so many admonitions, they were rendered more inexcusable.
We now see the design of what is here said, even that the Jews, having been so often proved guilty, might cease to complain that they suffered anything undeservedly; for they had been often admonished, yea, almost in numberless instances, and God had offered mercy, provided they were reclaimable. I come now to the words —
Thus saith Jehovah, Go down 32 to the house of the king We see that the Prophet was endued with so great a courage that the dignity of the king's name did not daunt him, so as to prevent him to perform what was commanded him. We have seen elsewhere similar instances; but whenever such cases occur, they deserve to be noticed. First, the servants of God ought boldly to discharge their office, and not to flatter the great and the rich, nor remit anything of their own authority when they meet with dignity and greatness. Secondly, let those who seem to be more eminent than others learn, that whatever eminence they may possess cannot avail them, but that they ought to submit to prophetic instruction. We have before seen that the Prophet was sent to reprove and rebuke even the highest, and to shew no respect of persons. (Jer 1:10.) So now, here he shews that he had, as it were, the whole world under his feet, for in executing his office, he reproved the king himself and all his princes.
But he speaks of the king as sitting on the throne of David; but not, as I have already said, for the sake of honor, but for the purpose of enhancing his guilt; for he occupied a sacred throne, of which he was wholly unworthy. For though God is said to sit in the midst of the gods, because by him kings rule, we yet know that the throne of David was more eminent than any other; for it was a priestly kingdom and a type of that celestial kingdom which was afterwards fully revealed in Christ. As, then, the kings of Judah, the descendants of David, were types of Christ, less tolerable was their impiety, when, unmindful of their vocation, they had departed from the piety of their father David and became wholly degenerated. So the Prophet, by mentioning the house of Israel and the house of Jacob, no doubt condemned the Jews, because they had become unlike the holy patriarch. We now, then, understand the object of the Prophet when he says, "Hear the word of Jehovah, thou king of Judah, who sittest on the throne of David."
But that his reproof might have its just weight, the Prophet carefully shews that he brought nothing but what had been committed to him from above; this is the reason why he repeats, thou shalt say, "Thus saith Jehovah, Go down, speak, and say." From the king he comes to the courtiers, and from them to the whole people. Thou, he says, and thy servants; by the king's servants the Scripture means, all those ministers who were his counsellors, who were appointed to administer justice and who exercised authority. But we must notice, that at last he addresses the whole people. We hence see that what he taught belonged in common to all, though he began with the king and his counsellors, that the common people might not think that they would be unpunished if they despised the doctrine to which even kings were to submit.
He says, first, Do judgment and justice This belonged especially to the king and his judges and governors; for private individuals, we know, had no power to protect their property; for though every one ought to resist wrongs and evil doings, yet this was the special duty of the judges whom God had armed with the sword for this purpose. To do judgment, means to render to every one according to his right; but when the two words, judgment and justice, are connected together, by justice we are to understand equity, so that every one has his own right; and by judgment is to be understood the execution of due punishment; for it is not enough for the judge to decide what is right, except he restrains the wicked when they audaciously resist. To do judgment, then, is to defend the weak and the innocent, as it were, with an armed hand. 33
He then adds, Rescue the spoiled from the hand of the oppressor He repeats what we observed in the last chapter; and here under one thing he includes the duty of judges, even that they are ever to oppose what is wrong and to check the audacity of the wicked, for they can never be induced willingly to conduct themselves with moderation and quietness. As, then, they are to be restrained by force, he says, "Rescue the spoiled from the hand of the oppressor." Of the word לוזג, gesul, we have spoken before; but by this form of speaking God intimates that it is not enough for the judge to abstain from tyranny and cruelty, and not to stimulate the wicked nor favor them, except he also acknowledges that he has been appointed by God for this end — to rescue the spoiled from the hand of the oppressor, and not to hesitate to face hatred and danger in the discharge of his office.
The Prophet now adds other things which he had not mentioned in the preceding chapter; defraud not, 34 he says, the stranger and the orphan and the widow It is what is often said in Scripture, that it is not right to defraud any one; for God would exempt all from wrong, and not only strangers, orphans, and widows; but as orphans have no knowledge or wisdom, they are exposed, as it were, to plunder; and also widows, because they are in themselves helpless; and strangers, because they have no friends to undertake their cause; hence God, in an especial mannel, requires a regard to be had to strangers, orphans, and widows. There is also another reason; for when their right is rendered to strangers, orphans, and widows, equity no doubt shines forth more conspicuously. When any one brings friends with him, and employs them in the defense of his cause, the judge is thereby influenced; and he who is a native will have his relations and neighbors to support his cause; and he who is rich and possessing power will also influence the judge, so that he dares not do anything notoriously wrong; but when the stranger, or the orphan, or the widow comes before the judge, he can with impunity oppress them all. Hence if he judges rightly, it is no doubt a conspicuous proof of his integrity and uprightness. This, then, is the reason why God everywhere enumerates these cases when he speaks of right and equitable judgments. He further adds, Exercise no violence, nor shed innocent blood in this place These things also were matters belonging to the judges. But it was a horribly monstrous thing for the throne of David to have been so defiled as to have become, as it were, a den of robbers. Wherever there is any pretense to justice, there ought to be there some fear or shame; but as we have said, that tribunal was in a peculiar manner sacred to God. As, then, the king and his counsellors were become like robbers, and as they so occupied the throne of David that all impiety prevailed, and they hesitated not to plunder on every side, as though they lived in a house of plunder; this was, as I have said, a sad and shameful spectacle. 35
But we ought the more carefully to notice this passage, that we may learn to strengthen ourselves against bad examples, lest the impiety of men should overturn our faith; when we see in God's Church things in such a disorder, that those who glory in the name of God are become like robbers, we must beware lest we become, on this account, alienated from true religion. We must, indeed, detest such monsters, but we must take care lest God's word, through men's wickedness, should lose its value in our esteem. We ought, then, to remember the admonition of Christ, to hear the Scribes and Pharisees who sat in Moses' seat. (Mt 23:2.) Thus it behoved the Jews to venerate that royal throne, on which God had inscribed certain marks of his glory. Though they saw that it was polluted by the crimes and evil deeds of men, yet they ought to have retained some regard for it on account of that expression, "This is my rest for ever."
But we yet see that the king was sharply and severely reproved, as he deserved. Hence most foolishly does the Pope at the present day seek to exempt himself from all reproof, because he occupies the apostolic throne. 36 Were we to grant what is claimed, (though that is frivolous and childish,) that the Roman throne is apostolic, (which I think has never been occupied by Peter,) surely the throne of David was much more venerable than the chair of Peter? and yet the descendants of David who succeeded him, being types and representatives of Christ, were not on that account, as we here see, exempt from reproof.
It might, however, be asked, why the Prophet said that he was sent to the whole people, when his doctrine was addressed only to the king and the public judges? for it belonged not to the people or to private individuals. But I have said already that it was easy for the common people to gather how God's judgment ought to have been dreaded, for they had heard that punishment was denounced even on the house of David, which was yet considered sacred. When, therefore, they saw that those were summoned before God's tribunal who were, in a manner, not subject to laws, what were they to think but that every one of them ought to have thought of himself, and to examine his own life? for they must at length be called to give an account, since the king himself and his counsellors had been summoned to do so. It now follows, —
4. For if ye do this thing indeed, then shall there enter in by the gates of this house kings sitting upon the throne of David, riding in chariots and on horses, he, and his servants, and his people.
4. Quid si faciendo feceritis (alii vertunt, quin potius faciendo faciatis) ser-monem hunc (hoc est, obediatis sermoni huic,) et ingrediemini per portas domus hujus, reges sedentes pro Davide (vel, Davidi) super solium ejus, insidentes currui et equis, ipse, rex, et servi ejus et populus ejus.
5. But if ye will not hear these words, I swear by myself, saith the LORD, that this house shall become a desolation.
5. Quod si non obedieritis sermonibus istis, in me (hoc est, per me) juravi, dicit Jehova, quod in solitudinem (aut, vastitatem) erit domus haec.
The Prophet expresses more clearly what I have already stated, that if the Jews from the heart repented, there was yet a place for mercy; for he promises them that God would be reconcilable, if they sought to be reconciled to him; he allures them to repentance by words of kindness. We may, indeed, read םאיכ, kiam, as one word, and render it, "But rather;" but I follow others who give this version, For if by doing ye will do this word, then ye shall enter in, etc.; and thus they turn the copulative into an adverb of time, which is often the case. 37 Still the other meaning is not unsuitable, when the future verb, ושעת, toshu, is taken in a hortative sense; for we know that the future tense in Hebrew is often to be understood as an imperative. As to the general meaning, there is not much difference; for what the Prophet designed to shew was this, that God would be reconciled to the Jews, if they were not wholly disobedient. "Only," he says, "obey my word, and your safety shall be secured." Not that impunity was to be expected, as I have said before, but, as they would have found, their reconciliation to God would not have been in vain, for their punishment would have been mitigated; in that case their exile would have been rendered more endurable, for God would have doubtless made their adversaries kind to them; in short, mercy would have been shewn to them in many ways. Moreover, the Prophet shews that he called them not in vain to repent; for he sets before them God's favor in mitigating their punishment.
And he adds, Ye shall enter through the gates of this house, both your kings and their counsellors; but the number is afterwards changed, he, that is, every king. 38 The Prophet, seems, at the first view, to have retracted what he had said respecting exile; but the two things are to be connected together, that there was some hope remaining, if the Jews accepted the favor of God, and then that the punishment, once decreed, was to be borne by them. These two things do not disagree. For God had resolved to drive the Jews into exile; but all Judea would not doubtless have been reduced to solitude, as that happened through their irreclaimable obstinacy, according to what we read at the end of this Book; for they might have otherwise dwelt still in their own country. This is one thing; and then their condition after their exile would have been better and far more happy. But even at that time, the crown was trodden under foot, and all the dignity and power of the family of David were nearly abolished.
When, therefore, the Prophet says, "Enter shall kings in chariots and on horses," and also "the people and he and his counsellors, through the gates of this city;" he does not mean that they would so escape as that God would not chastise them for their sins, as he had declared, but that there would still be some form of a kingdom, and that exile would be short, and also that there would be at length a restoration, so that the descendants of David would return to their former state, and that the city itself would be restored so as to abound in wealth as in all other blessings. Such is the promise. The Prophet further adds what would otherwise take place, If they will not hear, this place shall become a desolation. But this threatening shall be considered tomorrow.
Grant, Almighty God, that as thou hast been pleased to erect the throne of thy Son among us, we may suffer ourselves to be ruled by him, and not falsely boast that we are his people, but really prove that we truly and from the heart confess him as our King, that he may also so defend us through the whole course of life against all the assaults of our enemies, that we, ever relying on thine aid, and possessing our souls in patience, may at length be translated into that blessed glory and rest, which he has purchased for us by his own blood: — Amen.
We explained yesterday the declaration of the Prophet, — that the kingdom would again be restored by the Lord, if the king and his servants and the whole people repented. He now introduces a commination, — that if they heard not, it was all over with the palace and the city. But the word house, or palace is often repeated; for though the defenses of the city gave courage to the people, yet what made them especially proud was the confidence they felt that the kingdom had been promised to be for ever. Hence, they thought, that the royal dignity could not possibly fall as long as the sun and moon continued in the heavens. (Ps 89:38.) This false confidence is what the Prophet now meets, and he says, If ye will not hear these words, etc. He changes the number: he had said before this word, הזה רבדה תא, at edeber eze; but he now says these words, םירבדה תא, at edeberim. But the singular number includes the whole of his doctrine; yet he now uses the plural number, because he had exhorted them to change their life. 39
And that they might not think that they were for no good reason terrified, he declares that God had sworn by himself We indeed know that when God makes an oath, either when he promises anything, or when he denounces punishment on sinners, it is done on account of men's sloth and dullness. For our hearts through unbelief will hardly receive a simple truth, unless God removes the impediments; and this is the design of making an oath, when God does not only speak, but in order to render us more certain of our salvation, he confirms his promise by introducing his own name as a pledge. The reason is similar as to threatenings; for so great is the false security of sinners, that they are deaf until God, as it were, with force penetrates into their hearts. Hence he says, that God made an oath by himself; for it seemed incredible to the Jews, that the family which had been set apart by God from the world, would ever perish. It now follows:
6. For thus saith the LORD unto the king's house of Judah; Thou art Gilead unto me, and the head of Lebanon: yet surely I will make thee a wilderness, and cities which are not inhabited.
6. Quoniam dicit Jehova super domum regis Jehudah, Guilead, tu mihi caput Libani, si non posuero to desertum, tanquam urbes quae non habitantur.
He confirms the preceding declaration, and explains more at large what had been stated sufficiently clear; for the false boasting of the Jews could hardly be restrained, as they still thought that the kingdom in the family of David would be permanent and exempt from any danger of a change.
But interpreters differ as to the meaning of the words. I will not repeat their views, nor is it necessary: I will only state what seems to me to be the real meaning. All others indeed give a different explanation; but the Prophet, I doubt not, means the same thing as we have observed in Jer 7:12; where he says,
"Go to Shiloh, and see what is the state of that place, for the ark of the covenant had a long time dwelt there."
Though, then, they thought that place sacred, yet it was reduced to desolation; and thus it must have become a dreadful spectacle to the whole people. For the same reason now, as it seems to me, the Prophet compares Lebanon to Mount Gilead; for what some say, that Gilead was the chief city of the ten tribes, has nothing in it. But we must remember the state of things at that time; the kingdom of Israel was wholly demolished when our Prophet spoke these words. Judea had indeed been much reduced by many calamities; but still some kind of a kingdom remained. Then by Mount Gilead the Prophet doubtless meant, by stating a part for the whole, the kingdom of Israel, but for a purpose different from that assigned by interpreters, even because the whole land of Israel was then laid waste; for all the inhabitants had been led into exile, and all the spoils had been removed, and nothing had escaped the rapacity and cruelty of their enemies.
Since, then, the land of Israel had been reduced unto desolation, God says now, that Jerusalem and the kingdom of Judah would not be of greater value in his sight than the whole country of the ten tribes had been, which was doubtless larger in extent and in wealth. And this meaning may be easily gathered from the words of the passage; he does not say, "Thou art like Gilead the head of Lebanon;" but, Gilead to me art thou the head of Lebanon And he calls Jerusalem Lebanon, because it was, as it were, the queen of that land; for by Mount Lebanon he designated whatever was precious in that country, for the reason we mentioned yesterday. As to Gilead, I do not consider that the Prophet refers especially to the city, but by stating a part for the whole, he includes the whole country, and for this reason, because Mount Gilead was full of many fruitful trees, and particularly of the balsam and the rosin tree, and of many odoriferous herbs and aromatics, which at this day are from thence brought to different parts of the world. And hence we found it asked in Jer 8:22,
"Is there no rosin in Gilead?
is there no medicine found there to heal the Church?"
Why was mention made then of Mount Gilead? even because there grew the best aromatics, and especially the balsam tree, and also many odoriferous trees and most precious fruits.
The meaning then is, "What dost thou think thyself to be? or, for what reason dost thou trust so much in thyself? I did not spare Mount Gilead and that extensive country which was much superior to thee; what means then this foolish presumption, that thou persuadest thyself that all danger is far off? Thou shalt be to me as Gilead. Think of my judgment on Mount Gilead, and of the dreadful desolation of the land of Israel; the same which you may now see there shall happen to thee." We now perceive in what sense the Prophet says, that before God the head of Lebanon, that is, Jerusalem itself, which ruled over Lebanon, would become like Gilead 40
He then adds, If I make thee not a desert God again makes an oath; for it is, we know, an elliptical mode of expression, when the particle םא, am, is only used, for an imprecation is to be understood, — "Let me not be thought a God;" or, "Let my power be deemed nothing;" or, "Let me not be hereafter counted true and faithful." However this may be, God makes an oath, that the city would become a desert, as those cities which are not inhabited Thus the whole context appears consistent, — that Jerusalem would be at length like the land of Israel, for he would no more spare Lebanon than Mount Gilead. It afterwards follows:
7. And I will prepare destroyers against thee, every one with his weapons: and they shall cut down thy choice cedars, and cast them into the fire.
7. Et praeparabo (vertunt alii, sanctificabo, ut etiam שדק hoc significat, praeparabo igitur) adversum to perditores, (aut, vastatores; תחש significat perdere, et redigere in nihilum, et corrumpere, unde nomen םיתחשמ, quod hic ponitur,) virum et arma ejus (aut, instrumenta bellica, vasa transferunt,) et exscindent electionem cedrorum tuarum (hoc est, electissimas quasque cedros tuas,) et conjicient in ignem.
He expresses the manner, for he had only said before, that the ruin of the city Jerusalem was nigh at hand; he adds, that destroyers would come and those well armed with warlike instruments, who would cut down all the choicest cedars and cast them into the fire But he reminds them, that those destroyers would not come of themselves or through an impulse of their own, but through the secret operation of God; for if the Jews had thought that they had to do only with the Chaldeans, there would have been nothing to call forth the exercise of a religious principle; but the Prophet distinctly declares, that the Chaldeans would be the ministers of God, for they would be roused and led by him, according to what is often taught by the Prophets.
In short, these two things ought to be noticed, — first, that God had in readiness many ways by which he could punish the Jews. For the contempt of the ungodly arises, because they dream that God is unarmed and has not always the execution, as they say, ready at hand. Hence the Prophet shews that the Chaldeans would be ready as soon as God hissed for them, or gave them a sign. This is one thing. Secondly, it ought to be observed, that he reminds them that the Chaldeans would be the scourge of God, that the Jews might not think that they contended with mortals, but might know that they were summoned to render an account of their life, because they had too long been rebellious against God and his Prophets. This is what we must understand by the word prepare 41
Now as to the choice cedars, the Prophet again alludes to Mount Lebanon and to the forest of Jerusalem, which was mentioned yesterday. The word forest may, however, be applied to the buildings; for the Jews built their chambers for the most part of cedar wood, as it is well known; we may then apply this to their splendid and sumptuous houses; but we may also take it without a figure and apply it to the trees of Mount Lebanon. But the chief ornament of the country were the noble trees on that Mount; hence, by cedars, the Prophet no doubt designated whatever was splendid at Jerusalem and in the country around it. It follows, —
8. And many nations shall pass by this city, and they shall say every man to his neighbour, Wherefore hath the LORD done thus unto this great city?
8. Et transibunt gentes multae per urbem hanc, et dicent quisque socio suo (vir ad socium suum, ad verbum,) cur fecit Jehova in hunc modum urbi huic magnae?
9. Then they shall answer, Because they have forsaken the covenant of the LORD their God, and worshipped other gods, and served them.
9. Et dicent, Quia dereliquierunt foedus Jehovae Dei sui, et sese inclinarunt coram diis alienis, et coluerunt eos.
The Prophet shews in these words how blind the Jews were as to their own ruin, in disregarding in so refractory a manner the judgment of God. The words no doubt embrace two contrasts; he compares mortal men with God, and those many nations with him alone. The Jews could not bear God as their judge, and were still refractory and strove by their perverseness to overcome him. Then the Prophet says, that as they would not endure to be judged by God, judges would come who would pronounce on them a free impartial sentence; and who were they to be? the heathens. And then, as the Jews would not obey the one true God, the Prophet sets many nations in contrast with the one true God.
We hence see the full import of these words, Pass shall many nations through this city; 42 that is, God has hitherto adorned this city with many privileges, so that it became like a miracle to foreigners, for so conspicuous was the dignity of this city, that it attracted the notice of all, and its fame was known far and wide. Now, he says, this city shall be deprived of all its ornaments, when God shall depart from it. Pass, then, he says, shall man. nations through this city, and they will inquire, every one of his friend, Why hath Jehovah done thus to this city? Jeremiah, no doubt, indirectly condemns, not only the sloth, but also the insensibility which had so demented the Jews, that they never duly reflected on God's judgment, nor were ever touched by the curses of the Law. He then shews that there would be more understanding and wisdom in the Gentiles, for on seeing Jerusalem overthrown and wholly demolished, they would know that this had not happened by chance, but was an evidence of vengeance from heaven. We thus see that he upbraided the Jews with their own stupidity, as they did not consider the judgment of God; but he ascribed to the nations wisdom and the spirit of inquiry; for they would ask, "Why has Jehovah done thus to this city?"
"The nations," he says, "will understand what ye do not comprehend, even that this city will exhibit an example of dreadful vengeance, and this will be the subject of their inquiry; but while God now of his own free will foretell this to you, ye close your ears; surely there would be no need of much inquiry in a matter so clear, were you not deaf and blind, and indeed obstinate, for God of his own accord warns you beforehand. What, then, can this be, that God forewarns you and ye refuse to hear him, except that the devil bewitches you?"
And he says, this great city; for its ruin was more remarkable on account of its greatness. When a small town is destroyed, hardly any account is made of the event; but when a city falls, which was everywhere celebrated for its largeness, and also for the extraordinary benefits conferred on it by God, it excites the wonder of all, as though it had fallen from the clouds.
He afterwards adds, that there would be not only a spirit of inquiry among the nations, but that every one would become spontaneously a judge of the whole people: they shall answer, he says, because they have forsaken the covenant of Jehovah their God Now, when Jeremiah declares that all the nations would become the judges of the people, he no doubt intended to condemn the false confidence in which they proudly indulged. At the same time, he says, "they have forsaken the covenant of Jehovah their God," in order that he might take away the plea of ignorance. For they had not only deprived the eternal God of his own right and authority, but they had become doubly wicked, because God had made himself familiarly known to them. As, then, true religion had been fully revealed to them in the Law, hence their perverseness and wicked and base ingratitude appeared, for they had rejected God thus made known to them, and they bowed down before foreign gods and served them. I only touch here on these points, for they have been elsewhere explained. It follows, —
10. Weep ye not for the dead, neither bemoan him: but weep sore for him that goeth away: for he shall return no more, nor see his native country.
10. Ne fleatis (vel, ne lugeatis) super mortuum, et ne condoleatis ei; flete flendo super eum qui migrat, qui non revertetur amplius, et videbit (hoc est, ut videt) terram nativitatis suae.
They explain this verse of Jehoiakim and Jeconiah, but I consider it rather a general declaration, for the Prophet wished briefly to shew how miserable would be the condition of the people, as it would be better and more desirable at once to die than to protract life in continual languor. Of the kings he wilt afterwards speak, but reason compels us to extend these words to the whole people.
When a people flee away, being not able to resist their enemies, they may look for a restoration. In that case all dread death more than exile and all other calamities which are endured in this life, for they who remain alive may somehow emerge from their ills and troubles, or at least they may have them alleviated; but death cuts off all hopes. But the Prophet says here that death would be better than exile; and why? Because it would have been better at once to die than to protract a life of misery, weariness, and reproach, and at last to be destroyed. By saying, then, Weep ye not for the dead, nor bewail him, 43 it is the same as though he had said, "If the destruction of this city be lamented, much more ought they to be lamented who shall remain alive than those who shall die, for death will be as it were a rest, it will be a harbor to end all evils; but life will be nothing else than a continual succession of miseries." We hence conclude that this ought not to be confined to the two kings, but viewed as declared generally of the whole people. 44
It follows, For he shall return no more, that he may see the land of his nativity He shews that exile would be a sort of infection that would gradually consume the miserable Jews. Thus death would have been far better for them than to be in this manner long tormented and to have no relaxation. He then takes away the hope of a return, that he might shew that their exile would be as it were a dying languor, corroding them as a worm, so that to die a hundred times would have been more desirable than to remain in such a hard and miserable bondage. It now follows:
11. For thus saith the LORD touching Shallum the son of Josiah king of Judah, which reigned instead of Josiah his father, which went forth out of this place; He shall not return thither any more:
11. Quia sic dicit Jehova ad Sallum (vel, super Sallum) filium Josliae, regis Jehudah, qui regnat pro Josia patre suo, quando (רשא, est quidem relativum, sed non dubito quin, sumatur hic pro adverbio temporis; et ideo obscuerant sensum interpretes, dum vertunt, qui egressus est, et coguntur deinde mutare sensum verbi; sed hoc optime fluit et soepe occipitur pro quando) egressus fuerit ex hoc loco, non revertetur amplius:
12. But he shall die in the place whither they have led him captive, and shall see this land no more.
12. Quoniam in loco ad quem transtulerint ipsum, illic morietur, et terram hanc non videbit amplius.
What he had before said generally he now applies distinctly and especially to the person of the king, that the people in general might know that they could not escape that punishment from which even the king would not be exempt. They, no doubt, when they heard that such a hard and bitter lot would happen to a king, regarded it as a thing incredible; but Jeremiah intended to shew in his person that what we have just seen was nigh them all, that is, that it would be better for them at once to die than to pine away for a long time.
We must at the same time notice, that what these two verses contain respecting the king is not said as though it applied to him alone, but rather that every one might apply it to himself what the Prophet said of the king alone.
As to the word Shallum, it is thought that Jehoiakim was so called, who had also the name of Jeconiah, and who had of his own accord given up the kingdom and died in exile. But as he is called the son of Josiah, a doubt has arisen. But if we duly consider what sacred history relates, the probable conjecture is, that he was not his son but his grandson, for the chosen successor of his father was Jehoiakim, called also Eliakim. Yet Matthew calls him the son of Josiah, and that he was born to him together with his brethren. (Mt 1:11.) But we know that it was a common thing with the Hebrews to call descendants sons, especially when the family of David was spoken of; that the order of succession might be preserved, those who next followed their predecessors were called sons. Thus, according to this custom, Elialdm might have been deemed his son, who was really his brother. As, then, he was the successor of Josiah, he is called his son. 45
There is yet no doubt but that God shews here that a pious king would not be a patronizer either to his own son, or to his grandson, or to others; for hypocrites are wont to form a defense for themselves from the holiness of their fathers. And as king Josiah had faithfully served God, his sons thought that God was in a manner bound to themselves, as though all this had not proceeded from the mere bounty of God, that Josiah had been so sincerely religious. But hypocrites, as I have just said, seek ever to render God bound to them. Hence the Prophet checks this false confidence, and declares that though Josiah was approved of God, yet his memory would not be of such an account as to shield his posterity from punishment. God, indeed, promises in his Law to be merciful to the thousandth generation, even to them who love him, (Ex 20:6) but the ungodly very absurdly lay hold on this, as though they held God bound to them; for they thus imagine that they can deprive him of his power, and judgment, and authority over the world. The meaning then is, that Shallum in vain promised safety to himself because he had descended from the holy king Josiah, who had been a patron of eminent piety, for this could not be the means of lessening his punishment, inasmuch as he had degenerated from his father, whom he ought to have imitated, knowing that he was approved by God. And this also was the reason for the repetition, for he not only calls him the son of Josiah, but also adds, that he reigned instead of his father Josiah. Though, then, he succeeded so pious a king, he yet became degenerated and departed from the example of his father.
When he shall have gone forth from this place, he shall not return here any more 46 As, then, the king was precluded from returning, what would become of the common people and the dregs of society? Could their condition be better? How then could the Jews dare flatter themselves when they perceived so dreadful an evidence of God's wrath in the king himself, on whom depended their safety? A confirmation follows, For he shall die in the place to which they shall have led him away He intimates that he was to be by force carried away; he doubtless did not surrender himself until he saw that he was under the necessity of yielding. Then the Prophet in effect says that he would be a miserable exile, driven into banishment against his own will. It is then added, that he would see no more the land of his nativity, so that his lot would be nothing better than that of any one of the common people. It follows, —
13. Woe unto him that buildeth his house by unrighteousness, and his chambers by wrong; that useth his neighbour's service without wages, and giveth him not for his work;
13. Ileus qui aedificat domum suam in non justitia, (hoc est, injuste,) et coenacula sua in non judicio (hoc est, sine rectitudine et aequitate;) proximum suum servire facit gratis, et opus ejus non reddit ei (vel, quod ille operatus fuerit non reddit ei; (vel, quod ille operatus fuerit non reddit ei; quidam enim volunt esse verbum, alii nomen, sed idem manebit sensus).
The Prophet begins here to shew that it could not be otherwise but that the king's palace as well as Jerusalem must be destroyed, for their wickedness had arrived to the highest pitch; but he now, as it will appear presently, reprehends the father of Jeconiah.
He then says that the city was full of robberies, and especially the palace of the king. Yet I do not think that the Prophet speaks only of the king, but also of the courtiers and chief men. We must also bear in mind what I said yesterday, that the common people were not absolved while the king was condemned. But as dignity and honor among the people belonged both to the king and the princes, the Prophet exposes them publicly, that, it might be made evident how deplorable the state of things was throughout the whole community. We must at the same time add, that the chief among them were first summoned to judgment, not only because every one had privately offended, but because they had by their bad examples corrupted the whole body of the people; and also, because they had taken more liberty, as they feared nothing. We indeed know that the rich exercise tyranny, because they deem themselves exempt from all laws. This, then, is the reason why the Prophet here denounces, in a special manner, a curse on the king and the chief men.
He says, that they built unjustly; his words are, with no justice and with no judgment, by which he designates cruelty, frauds, and robberies; he, in short, includes under these words all kinds of iniquity. The way in which these things were done is stated; they wronged their neighbors, by demanding and extorting labors without rewarding them. Here, indeed, the Prophet only refers to one kind of injustice; but it may hence be easily concluded, how unjustly and wickedly they ruled who were then in authority; for they employed their neighbors, as though they were slaves, in building houses and palaces, for they denied them their wages. But nothing can be more cruel than to deprive the poor of the fruit of their labor, who from their labor derive their daily support. It is, indeed, commanded in the Law, that the wages of the laborer should not sleep with us, (Le 19:13) for that would be the same as to kill him. 47 There is also another indignity; when a robber kills a man, his object is the spoil; but he who extorts labor from a poor man, and sucks, so to speak, his blood, afterwards sends him away naked and needy; this is more atrocious than by violence to kill him. We now perceive the meaning of the Prophet. But as he continues the same subject, I shall defer any further remarks till to-morrow.
Grant, Almighty God, that since thou continuest both by chastising us, and by kindly alluring us to thyself, to deal with us in such a way as to find out whether we are healable, — O grant, that we may not he hardened either against thy threatenings or thy promises, but follow in a teachable spirit what thou shewest is pleasing to thee, and make progress in holy living, and become daily more watchful and diligent, until we shall at length reach the goal which is set before us, and receive the reward of our faith in thy celestial kingdom, which has been obtained for us by the blood of thine only-begotten Son. — Amen.
In the last Lecture we began to explain the reproof given by the Prophet to King Jehoiakim for his cruelty and oppression; for in building his splendid palaces, he constrained the people to labor for nothing. This was the crime which the Prophet pointed out when he said, He! he builds unjustly, and his chambers by iniquity; literally, "not in judgement."
As Jehoiakim might have objected and said, that this was lawful for him, for kings think that the whole world has been created for their sake, the Prophet called his attention to the common rights of men, for all the Israelites were his relations; as though he had said, "Though thou excellest in dignity, yet thou art one of the race of Abraham, and taken from the midst of thy brethren; there is, therefore, no reason for thee to take so much liberty as though they were to be thy vassals." We hence see the design of the Prophet, when he condemned the cruelty of King Jehoiakim, who in building magnificent palaces treated the people arbitrarily and unjustly, and extorted more labor than what was right. It now follows, —
14. That saith, I will build me a wide house and large chambers, and cutteth him out windows; and it is ceiled with cedar, and painted with vermilion.
14. Qui dicit, AEdificabo mihi domum amplam (mensuram, ad verbum, subaudiunt quidam Interpretes, magnarum; sed illud frigidum est, simpliciter enim domus mensurarum tantundem valet ac domus spatiosa,) et coenacula dilatationum (ad verbum, vel, respirationum, aut perflationum, nam הור significat tam respirare quam dilatare; unde deducitur הור quod significat spiritum et ventum,) et perforat sibi fenestras, et tecta (vel, cooperta) est domus cedro et uncta minio.
Some render the last words, "and painted with red;" but vermilion is a kind of red. They, indeed, mention three kinds of red, — deep red, brownish, and the third mixed with various colors; but vermilion is a brighter color. As to the main point there is no difficulty; the Prophet reproves the ambition and pride of King Jehoiakim, that he was not content with the moderation of his fathers, but indulged in extravagant display, and built for himself a palace as it were in the clouds, as though he did not wish to have a dwelling on the earth. Splendor in houses cannot in itself be condemned; but, as it can hardly be, nay, as it seldom happens, but that such insatiable ambition proceeds from pride, hence the Prophets vehemently denounced sumptuous houses; and they pronounced a curse on such displays, because they had a regard to the motive and the end. Such was the design of the Prophet in this passage.
He therefore thus introduces King Jehoiakim, who says, I will build for myself a large house and chambers of respirations That he said this proved the foolish ambition with which Jehoiakim had been inebriated, so that he regarded as nothing whatever was splendid before in Jerusalem. There were palaces, we know, very sumptuous there; and we also know that the king of Judah lived in great splendor. For though the palaces of Solomon were not then standing in their original grandeur, yet what remained was abundantly sufficient to satisfy a man who was not filled with pride. It hence appears that a fondness for excess prevailed in Jehoiakim, for he despised the royal palace, and whatever remained after the death of Solomon. For God, we know, had blessed with prosperity Hezekiah, and Josiah, and other kings; but they had continued within proper bounds. Since, then, such haughtiness had crept into the heart of Jehoiakim, it is evident, that he was filled with vain pride, nay, was drunk with folly. This was the reason why the Prophet severely reproved him for saying, "I will build for myself a large house and chambers of respirations," or of perflations. 48
He then adds, and he perforates for himself windows 49 It was a proof of luxury, when men began to indulge in superfluities. In old times the windows were small; for use only was regarded by frugal men; but afterwards a sort of madness possessed the minds of many, so that they sought to be suspended as it were in the air. And hence they began to have wider windows. The thing in itself, as I have said, is not what God condemns; but we must ever remember, as I have reminded you, that men never go to excesses in external things, except when their hearts are infected with pride, so that they do not regard what is useful, what is becoming, but are carried away by fondness for excess.
It is then added, and it is covered with cedar, that is, the house is covered with cedar boards. For in my judgment the Prophet means here the wainscotting, when he says that the house was covered with cedar; as though he had said, that King Jehoiakim esteemed the squared and polished stones as nothing, unless a covering was added of cedar boards to ornament the walls. 50 And for the same purpose was the painting with vermilion; for justly might paintings be deemed excessive superfluities. As, then, it was a part of luxury to adorn the walls with various paintings, as though men wished to change the simple nature of things, the Prophet here is indignant against King Jehoiakim. Nor is it to be doubted, but that God had regard also to the circumstances of the times; for God had already warned him and all the Jews respecting their future calamities. This, then, was in a manner to treat with mockery the threatenings of God. And we know how intolerable was this regarded by him; for he thus declares by Isaiah,
"Live do I, never shall this iniquity be blotted out,"
(Isa 22:14)
for when he had exhorted them to put on sackcloth and ashes, they said, "Let us eat and drink, tomorrow we shall die." Similar, then, was the perverseness of King Jehoiakim; for he ought to have seen the coming calamity which was set as it were before his eyes; but he, like one infatuated, increased the royal splendor, so that the wealth of David and of Solomon appeared as nothing compared with what he had expended. It now follows, —
15. Shalt thou reign, because thou closest thyself in cedar? Did not thy father eat and drink, and do judgment and justice, and then it was well with him?
15. An regnabis, quia tu permisces se in cedro? (hoc est, quia to involvis cedro? pater tuus annon comedit et bibit et fecit (hoc est, cum faceret) judicium et justitiam? Tunc bene fuit ei.
The Prophet here derides the foolish confidence of King Jehoiakim, because he set up empty things against his enemies instead of strong defences. Kings are wont to indulge themselves when there is quietness and security; that is, when they fear nothing; when no danger appears, they then give way to their own gratifications; and this is commonly the case with all; for we see that kings especially indulge in excesses, when there is no war, when no one gives them trouble, and no one threatens them; but Jehoiakim, had he the least particle of wisdom, might have known that he had many dangers to dread. Now, when he applied all his thoughts to the painting of his walls, and to the splendor of his palace, to its wainscotting and other trifles, must he not have been insane, and not of a sound mind?
It is this madness that Jeremiah now condemns when he says, Shalt thou reign, because thou surroundest thyself with cedar board? 51 that is, "Can this confirm thy kingdom to thee? or, shalt thou be more happy on this account, because thou art surrounded by cedars?" The meaning of the Prophet may be more fully learnt from the remaining part of the verse; for it immediately follows, Thy father, did he not eat and drink when he did judgment and justice?
Some so understand the passage, as though the Prophet meant to obviate an objection; for Jehoiakim might have referred to the example of his father Josiah, who had not been a sordid man, but had displayed some royal dignity and grandeur through the whole course of his life. Some interpreters, then, think that the Prophet answers here what Jehoiakim might, have objected: "What! did not my father also make a royal display?" Thus they explain the words, as though the Prophet made at first a concession, but that by adding a correction, he shewed that the excuse of Jehoiakim was frivolous: "I allow that thy father was royally adorned, but he executed judgment and justice; why dost thou not imitate thy father in his virtues? God forgave what was superfluous or excessive, for through his great indulgence he bears with many things in kings; but thou art far different from thy father, for thou extortest labor from thy poor subjects, and buildest thy palaces by means of extortion and plunder. There is, therefore, no reason for thee to seek for thyself a covering from thy father, for thou art wholly fallen away from his integrity."
Others elicit an entirely different meaning, — that Josiah had prolonged his life, and conciliated the favor of God by ruling with justice. So, then, they connect the words thus: "Did not thy father eat and drink," that is, "did he not live happily, because God had blessed him? Inquire the cause, and you will find it to be this — he faithfully discharged his duties, for he executed judgment and justice. As, then, thou seest that the equity and moderation which thy father had practiced, was the cause of his happy life, why dost not thou also imitate him?"
But the Prophet seems to me to mean simply this, "Thy father doubtless lived happily, and nothing was wanting to him while he executed judgment and justice." For thus appears better the contrast between the tyranny of Jehoiakim, and the uprightness of his father Josiah; as though he had said, "Thou deemest now thy state better than that of thy father, because thou surpassest him in luxury and splendor.
As then thou exultest in vain things, thou seemest to thyself to be happier than thy father: but thy father was contented with his lot; nay, if his condition be duly regarded, God honored him with every abundance and variety of blessings; he did eat and drink."
By eating and drinking I understand nothing else, but that he lived cheerfully, enjoyed prosperity, spent a peaceable life. Thy father; he says, did eat and drink; that is, he had nothing to desire, and his condition was an evidence of God's favor when he expected judgment and justice And not unsuitable to this view is what follows, Then it was well with him 52
We hence see that the foolish ambition of Jehoiakim is here laughed to scorn; for he seemed not to think himself a king unless he conducted himself like a madman. Such is the case with kings at this day; they are ashamed to appear humane, and devise means only to exercise tyranny; and they also contrive how they may depart as far as possible from the common usage and practice of men. As then kings are so ingenious in their own follies, which seem to be like veils, lest anything humane should be perceived in them, the Prophet justly inveighs here against Jehoiakim; "It was well," he says, "with thy father; and yet he acted kindly and courteously towards his people; nor had he such haughtiness as to despise the common habits of men. Since then he was happy, if thou regardcst what belongs to real happiness, why dost thou please thyself so much? What hast thou that is better or more excellent than what he had!"
We now perceive what the object of the Prophet was to shew, that it is the only true glory and the chief honor of kings, when they discharge their duties, and that the image of God shines forth in them, when they execute judgment and justice; and that when they ambitiously seek through a blind zeal to be the slaves of pride, it is a vain attempt, and contributes nothing towards that happy life which they foolishly imagine. To the same purpose he adds, —
16. He judged the cause of the poor and needy; then it was well with him: was not this to know me? saith the LORD.
16. Judicium judicavit pauperis et egeni, tunc bene; an non cognoscere me, inquit Jehova?
He more fully expresses what he had said, that Josiah lived usefully, and was honored and esteemed, for royal majesty shone forth in him. He then repeats in other words what he had said, but he did this for the sake of explanation. 53
He undertook, he says, the cause, or the quarrel, of the poor and needy There is here a part stated for the whole; for when any one deals kindly with the poor, he may yet plunder the wealth of the rich, which cannot be deemed right; but as the case most commonly is, that those who rule neglect the poor and helpless, the Prophet includes under one thing the whole duty of rulers, and says that King Josiah was upright, just, and equitable, that he not only abstained from wrongs, but also assisted the innocent whom he saw oppressed, and of his own accord interposed to prevent any to molest them. He then under one thing comprehends everything that belongs to the office of a just and upright judge. For it is the first thing for judges to abstain from all rapacity and violence; and the second thing is to extend a hand to the poor, and to bring them aid, whenever they see them exposed to the wrongs of others. He then judged the judgment, or undertook the cause, of the poor and needy; and it is added, Then well; that is, as I have explained, "This was the happiness of thy father Josiah, so that he was not despised by the people, nor had he any desire for anything more."
It then follows, Was not this to know me, saith Jehovah? 54 The Prophet shews again whence proceeded the liberty which King Jehoiakim took in luxury and superfluous display, as well as in plunder, cruelty, and oppression, even because he had cast away every care and concern for religion; for where a real knowledge of God exists, men must necessarily have regard to uprightness and moderation. He then who thus acts cruelly towards his neighbors, clearly shews that every thought of religion and every care for it is rooted out of his heart. In short, the Prophet means that Jehoiakim was not only unjust towards men, but was also guilty of impiety; for except he had become a profane despiser of God, he would not have thus unjustly oppressed his neighbors.
But this passage deserves to be noticed, as it shews that piety leads men to all the duties of love. Where God then is known, kindness to man also appears. So also on the other hand we may conclude, that all regard for God is extinguished, and all fear of him is abolished, when men wilfully do wrong to one another, and when they seek to oppress or defraud one another. There is therefore no doubt but that gross impiety will be found where the offices of love are neglected. For when Jeremiah commended the piety of Josiah on this account, because he executed judgment and justice, he doubtless condemned Jehoiakim, as though he had said, that he was an abandoned and irreclaimable apostate; for had he retained a spark of religion, he would have acted more justly and humanely towards his people. It now follows, —
17. But thine eyes and thine heart are not but for thy covetousness, and for to shed innocent blood, and for oppression, and for violence, to do it.
17. Quia non oculus tuus et cor tuum nisi ad cupidatatem tuam, et ad sanguinem innoxium fundendum, et ad rapacitatem, et ad oppressionem, ad faciendum (hoc est, ut exequaris.
Here the Prophet expresses more clearly how much Jehoiakim differed from Josiah his father. He indeed shews that he was wholly unlike him, because Josiah had endeavored to observe what was equitable, while he set all his thoughts on fraud, plunder, and cruelty; for by the eye and the heart he means all the faculties of his soul and body. One of the main senses of the body, as it is well known, is the sight. Hence the Prophet includes here whatever is external and internal in men, when he says, thine eye, that is, all thy bodily senses are set on covetousness, and also thine heart, that is, all thy thoughts, feelings, designs, meditations, and purposes are employed in the same way. He intimates, in short, that Jehoiakim was corrupt both in body and mind, so that having cast aside every fear of God, he abandoned himself to avarice as well as to plunder and all acts of oppression. Thine eye, he says, and thy heart is not, except on covetousness
The verb עצב, betso, means to covet; hence the noun signifies not only avarice, but also any sinful lust. He adds cruelty, for it, cannot be but that all are bloody who give loose reins to their lusts. He mentions in the third place rapacity, or violent seizure; for קשע, oshek, means to take by force what belongs to another; hence the noun signifies rapacity. What follows in the last place is oppression, or disquietude. As ףור, ruts, means to run, Jerome renders it "the course of thy work," as though ל, lamed, prefixed to תושע, oshut, were not one of the serviles, ם, ל, כ, ב, beth, caph, lamed, mem, but this cannot be admitted. The clear meaning of the Prophet indeed is, that Jehoiakim was not only intent on taking possession on what belonged to others, but that he also oppressed and distressed all he could. It is lastly added, to do; the verb to do is to be applied to what has gone before, that Jehoiakim employed all his thoughts, and was wholly engaged in evil deeds, that he not only contrived acts of cruelty and of avariciousness in his mind, but also carried fully into execution what he had contrived. 55 It follows, —
18. Therefore thus saith the LORD concerning Jehoiakim the son of Josiah king of Judah; They shall not lament for him, saying, Ah my brother! or, Ah sister! they shall not lament for him, saying, Ah lord! or, Ah his glory!
18. Propterea sic dicit Jehova ad Joakim (vel, de, לא, capitur pro de, ergo de Joakim) filio Josiae regis Jehudah, Non lugebunt eum, Heus frater mi! et heus soror! non lugebunt eum, Heus domine! heus gloria ejus!
19. He shall be buried with the burial of an ass, drawn and cast forth beyond the gates of Jerusalem.
19. Sepultura asini sepelietur, ad trahendum, et projiciendum ad extra ad portas (ad verbum hoc est, longe extra portas) Jerosolymae.
The Prophet having inveighed against Jehoiakim, now shews what kind of punishment from God awaited him; he would have otherwise despised the Prophet's reproof; but when he heard that a reward was prepared for him, he must have been roused. Inasmuch then as he was seized with a foolish and even a sottish lust for glory, so that he cast aside every care for uprightness, the Prophet declares that disgrace was prepared for him; and hence he compares him after his death to an ass.
Therefore thus saith Jehovah to King Jehoiakim, or concerning King Jehoiakim, 56 the son of Josiah the king, etc. He is not called the son of Josiah for honor's sake, but for the purpose of touching him to the quick, because he had degenerated from the piety of his father. But as he hoped that the religion of Josiah would be to him a sort of covering, the Prophet derides and checks this vain confidence. "Thou gloriest in being the son of King Josiah, but thy holy father will avail thee nothing, for thou seemest avowedly to shew that thou art wholly different from him. Though then thou art, descended from Josiah, and though God has raised thee to the royal throne, yet there is no reason for thee to be confident as to thy safety; for these benefits of God will not preserve thee from that ignominious treatment which thou deservest."
He says first, They shall not bewail him, Ah my brother! Ah sister! The Prophet mentions by way of imitation the words of the mourners. That people, we know, were very vehement in expressing their sorrow. And this ought to be borne in mind, because some being persuaded that nothing is related by the Prophets but what ought to be taken as an example, do therefore think that these modes of lamentation were approved by God. But we have before seen what the Prophet said in Jer 22:4,
"Enter through these gates shall the kings
of Judah and their princes in chariots,"
yet we know that kings had been forbidden to make such ostentations; but God did not scrupulously refer to what was lawful or right in speaking of royal splendor; so also when he spoke of funeral rites. We ought not then to make a law of what the Prophet says, as though it were right and proper to bewail the dead with howling. There is indeed no doubt, but these excesses which the Prophet mentions were not only foolish, but also wholly condemnable; for we often vie with one another in our lamentations; and when men intemperately express their grief in funerals, they excite themselves into a sort of madness in crying and bewailing, and then when they compose themselves and simulate grief, they act a part as in a theater. But the Prophet here speaks only according to the common practice of the age, when he says, "They shall not bewail him," etc.; that is, he states what was usually done, when one embraced another, when a sister said, "Ah, my brother!" and when a brother said, "Ah, my sister!" or, when the people said, "Ah, lord, O king, where is thy glory! where is thy honor! where thy crown! where thy scepter! where thy throne!" Very foolish then were the lamentations which the Prophet mentions here. But as I have already said, it is enough for us to know, that he refers to these rites, then commonly practiced, without expressing his approbation of them.
They shall not, he says, bewail King Jehoiakim; they shall not say at his funeral, Ah, my brother! Ah, sister! And, Ah, lord! Ah, his glory! 57 There shall be no such thing; and why? because he shall be buried with the burial of an ass We have before said, that it was justly deemed one of God's curses when a carcass was cast away unburied; for God would have burial a proof to distinguish us from brute animals even after death, as we in life excel them, and as our condition is much nobler than that of the brute creation. Burial is also a pledge as it were of immortality; for when man's body is laid hid in the earth, it is, as it were, a mirror of a future life. Since then burial is an evidence of God's grace and favor towards mankind, it is on the other hand a sign of a curse, when burial is denied.
But it has been elsewhere said, that temporal punishments ought not always to be viewed alike; for God has suffered sometimes his faithful servants to be unburied, according to what we read in Ps. 79:2, 3, that their bodies were cast forth in the fields, that they were exposed to be eaten by the beasts of the earth and by the birds of heaven. Those spoken of were the true and sincere worshippers of God. But we know that the good and the bad have temporal punishments in common; and this is true as to famine and nakedness, pestilence and war. The destruction of the city Jerusalem was a just punishment on the wicked; and yet Daniel and Jeremiah were driven into exile together with the wicked, and suffered great hardships; and, in short, they were so mixed with the ungodly, that their external condition was in nothing different. So, then, the state of things in the world is often in such disorder, that we cannot distinguish between the good and the bad by outward circumstances. But still it is right ever to hold this truth, that when burial is denied to a man, it is a sign of God's curse.
Hence, the Prophet says now, He shall be buried with the burial of an ass He mentions the ass because it is a mean animal; he might have named a horse or an ox, but as the ass is a meaner and more contemptible animal, it is the same thing as though he had said, "Jehoiakim shall be cast away with the dogs." This prophecy no doubt grievously wounded not only the mind of the king himself, but also that of the whole people; for as yet his throne stood, and all highly regarded the family of David, and thought the kingdom sacred, as it was under the guardianship and protection of God. But the Prophet hesitated not to denounce what was afterwards confirmed by the event; for Jehoiakim was buried with the burial of an ass, as he was cast forth far beyond the gates of Jerusalem. Here the Prophet amplifies the disgrace by which the King Jehoiakim would be branded, for he might have been left dead in a journey; but he expresses what is more grievous than the casting forth; Drawn out, he says, and cast forth, etc.; that is, Jehoiakim shall not only be cast forth, but also drawn as an ass or a dog, lest his foetor should infect the city; as though he was unworthy not only of a grave, but also of being seen by men. 58
And this is to be especially noticed, for we hence conclude how great his perverseness was in despising the threatenings of God, since the Prophet could not otherwise storm the mind of the king, and terrify the people, than by exaggerating the indignity that was to happen to him. For if there had been any teachable spirit in the king and the people, the Prophet would have been content with making a simple statement, "Jehoiakim shall not be buried;" that is, God will punish him even when dead; the curse of God will not only be upon him while living, but he will also take vengeance on him after his death. He was not content with this kind of statement; but he shall be buried, he says, as an ass, and shall be cast far off; and further still, his carcass shall be drawn or dragged; so that it was to be an eternal mark of infamy and disgrace.
Grant, Almighty God, that as it has pleased thee to perpetuate the memory of the dreadful vengeance which thou hast executed on the descendants of David, so that we may learn by their evils carefully to walk before thee, — O grant, that the forgetfulness of this example may never possess us, but that we may assiduously meditate on what is set before us, in order that we may thus endeavor to advance and promote the glory of thy name through the whole course of our life, so that we may at length be made partakers of thy celestial glory, which thou hast prepared for us, and which thine only-begotten Son has obtained for us by his own blood. — Amen.
20. Go up to Lebanon, and cry; and lift up thy voice in Bashan, and cry from the passages: for all thy lovers are destroyed.
20. Ascende in Libanum, et clama, et in Basan ede vocem tuam, et clama a lateribus, quia contriti sunt omnes amatores tui.
Jeremiah triumphs over the Jews, and derides their presumption in thinking that they would be safe, though God was against them. He then shews that they were deceived in promising to themselves impunity; but he bids them to ascend Mount Lebanon, and to cry aloud on Mount Bashan, that they might know that there would be no aid for them when God's judgment came. But the whole verse is ironical; for they would in vain cry and howl. Indeed, the Prophet thus treated them, because he saw that they were wholly irreclaimable. They were not worthy then that he should give them counsel, or faithfully warn them. He was therefore under the necessity ironically to deride their madness in promising safety to themselves, while they were continuing to provoke God's vengeance against themselves.
But at the same time he accommodates what he says to their intentions; for there is no doubt but that they ever cast their eyes either on Egypt or on Assyria for any aid they might want. Hence he says, Ascend Mount Lebanon, and cry, and then cry on Mount Bashan, and cry all around, (for by sides he means all parts;) but thou shall gain nothing, he says, for consumed are all thy lovers 59 We learn from the end of the verse that the Prophet said, Ascend, and cry, by way of derision. By lovers he means the Egyptians and the Assyrians, and other neighboring nations; for the Jews, when they feared any danger, were wont to flee to their neighbors, and God was in the meantime neglected by them; and for this reason they were called lovers. God had espoused the people as his own, and hence he often called them his wife, and he speaks here in the feminine gender; and thus the people are compared to a wife, and God assumes the character of a husband. When, therefore, the people, according to their self-will and humor, wandered here and there, this levity was called adultery; for the simplicity of faith is our spiritual chastity; for as a wife who regards her husband alone, keeps conjugal fidelity and chaste conduct, so when we continue to cleave to God alone, we are, in a spiritual sense, chaste as he requires us to be; but when we seek our safety from this and that quarter, we violate the fidelity which we owe to God. As soon, then, as we cast our thoughts here and there, it is to act like a woman who seeks vagrant and unlawful connections.
We now see the reason why the Prophet compares the Egyptians and Assyrians to lovers, for he intimates that the people of Israel did in this manner commit adultery, as it has been stated in other places. It follows, —
21. I spake unto thee in thy prosperity; but thou saidst, I will not hear. This hath been thy manner from thy youth, that thou obeyest not my voice.
21. Loquutus sum tecum in pace tua (vel, quiete, vel, foelicitate tua,) dixisti, Non audiam; haec via tua (id est, ratio, vel, consuetudo) a pueritia tua, quod non audieris vocem meam.
Here God shews that the people were worthy of the reward he had mentioned, even to mourn and to seek aid on every side without finding any. It, indeed, often happens that the excessive severity of a husband alienates his wife from his society; and when a husband, through want of thought, attends to other things and neglects his domestic affairs, and thus his wife goes astray; or when he connives at things when he sees his wife exposed to dangerous allurements and flatteries, the fault is in part to be ascribed to him. But God shews here that he had performed the duties of a good and faithful husband, and also that it was not his fault that the people did not perform their part.
I spoke to thee, he says; that is, thou canst not say that thou hast gone astray through ignorance; for they who are proved guilty are wont to flee to this kind of excuse, — "I did not think; had I been warned, I would have attended to good advice; but on slippery ground it is easy to fall, especially when no one stretches forth his hand to give any help." But God takes away here every pretext of this kind, and says, that he had spoken; as though he had said, "I warned thee in time; thou hast not then sinned through ignorance or want of thought." In short, God condemns here the perverseness of the people, that they knowingly and wilfully abandoned themselves to every kind of wickedness. Now this passage deserves special notice; for we see that it is a twofold crime, when God in due time speaks to us and calls us to the right way, and we refuse to hear; for our wickedness is inexcusable when we suffer not ourselves to be corrected by him.
I spoke to thee, he adds, in thy tranquillity By this circumstance also their crime is aggravated; for God not only by his Prophets made known to his people what was right, but had also, by his blessing, conciliated them to himself. For when a husband counsels his wife, and is at the same time austere or peevish, his wife will disregard whatever she may hear, for her mind will be preoccupied with dislike; but when a husband treats his wife kindly, and proves by his benevolence the love he entertains for her, and at the same time shews prudence in his conduct towards her, she must necessarily be of a very bad disposition if she is not moved by such advice, kindness, and benevolence on the part of her husband. Now, God shews here that he had sent Prophets in order to keep his people in the faithful discharge of their duties, and that he had also been kind and bountiful to them, that thereby they might be sweetly drawn to obey him. Therefore, by the word "tranquillity," the Prophet sets forth God's kindness and bounty towards his people. 60
It is, indeed, true what Moses says, that men are like mettlesome and wanton horses when they become fat. (De 32:15.) So fatness and tranquillity have such effect as to render us more refractory. Yet this cannot avail for an excuse when God kindly invites us, and connects with his doctrine kind and paternal benevolence, and confirms it by the effects when we are teachable and yield him willing obedience. Thus the Prophet closed the mouths of the Jews, for they would have sought probably to make this objection, — that vengeance was too vehemently denounced on them, and that God suddenly assailed them; but he shews that when in tranquillity and prosperity they might have acknowledged God's paternal kindness, they had yet been rebellious and had abused the indulgence of God.
I spoke to thee, he says, in thy tranquillity, and thou didst say, I will not hear It is not, indeed, probable that the Jews had spoken so insolently as to say openly and in such plain words, that they would not be obedient; but the Prophet regards their life and not their words. Though, then, the Jews did not express these words, — that they would not obey God; yet such language might have been clearly inferred from their conduct, for they were so perverse as not to render obedience to God and to his counsels.
He adds, in the third place, that it had been the custom of the people from their childhood not to hear the voice of God. It is the height of impiety when we are not only refractory for one day or a short time, but when we pursue wickedness continually. God in the meantime intimates that he had from the beginning been solicitous for the safety of his people, but in vain. It sometimes happens that he who has become hardened in his vices, begins to be taught after the thirtieth or fortieth: year, but he is not very pliable; for men become hard by long usage; we see that old men are less teachable than the young; and why? because age in a manner makes them sturdy, so that they cannot bear to be turned and ruled. But God shews here, that such was the wickedness of his people, that they had been rebellious from their childhood; as though he had said, "Thou canst not make this excuse, that thou hast been for a long time without a teacher that thou hast been without any wisdom and understanding, and that on this account thou hast become hardened in evils; no, because I have found thee wholly unteachable from thy very childhood; it was thy custom, or manner, not to hear my voice," or, "This has been thy custom, that thou didst not hear my voice;" literally, "because thou didst not hear my voice;" but it ought to be rendered as above, for יכ, is not here a connective, but all expletive or an exegetical particle. 61 It follows, —
22. The wind shall eat up all thy pastors, and thy lovers shall go into captivity: surely then shalt thou be ashamed and confounded for all thy wickedness.
22. Omnes pastores tuos depascet ventus, et amatores tui in exilium migrabunt; certe tunc pudefies et erubesces ab omni malitia tua (hoc est, propter cunctam malitiam tuam.)
As the main fault was in the chief men, therefore God shews, that there would be no defense found in their prudence and wealth, when things came to an extremity: and it was a usual thing for the common people, when reproved, to refer to their rulers as their shield: nor is there a doubt but that the Jews made this objection to God's Prophets, — "What do you mean? that God has suffered us to be unhappily governed by bad princes? then he has exposed us as a prey to wolves: now if he punishes us, it seems an unjust thing for us to suffer for the fault of others." At the same time, they who thus spoke were secure and despised God, because they thought that their safety was secured by their chief men.
Hence, the Prophet here shakes off from the Jews this vain confidence, Thy pastors, he says, the wind shall eat up By pastors he understands the king and his counsellors, as well as the priests and the prophets. The word eat up, means that all would be consumed by the wind. Sometimes, indeed, men are said to feed on the wind, that is, when they entertain vain confidences. So the wind means in other places vain hopes, as they say; but it is in another sense that the Prophet speaks, when he says that pastors would be eaten up by the wind, that is, that they would vanish away like the smoke. Thus God shews that their presumption, and frauds, and false imaginations, were nothing but smoke and emptiness. 62
He then speaks of their lovers, — that they would migrate into exile: for the Jews thought at first, that they would be impregnable as long as the throne of David stood; and then we know that the common people were easily deceived by external splendor, when they saw that the priests as well as the prophets and the king's counsellors were endued with craftiness, and swelling with great pride; and hence they disregarded what the prophets threatened. Now, the second ground of confidence was their alliance with the Egyptians, the Assyrians, and other neighboring nations. Therefore God, after having said, that all their pastors would be destroyed, adds, that the Egyptians and others would be driven into captivity.
He afterwards says, Surely, thou shalt then be ashamed, and shalt blush for all thy wickedness; 63 that is, "Thou shalt at length know that thou art justly punished for thy sins, when God shall denude thee of all aids, and make it evident that everything that now gives thee confidence is altogether empty and vain." And he mentions all wickedness; for the Jews had not sinned only in one thing, but had added evils to evils, so that they had provoked God's vengeance by an immense heap of wickedness. Their acknowledgment, however, would not be that which availed to repentance, but extorted; for the reprobate, willing or unwilling, are often constrained to acknowledge their shame. It follows —
23. O inhabitant of Lebanon, that makest thy nest in the cedars, how gracious shalt thou be when pangs come upon thee, the pain as of a woman in travail!
23. Sedisti (hoc est, sedem tibi posuisti) in Libano, nidulata es in cedris, quomodo gratiosa fuisti (alii, vertunt, precata es) in veniendo tibi dolores, dolorem quasi parturientis (ad verbum, sed sensus est, quomodo gratiosa eris, ubi venerint tibi dolores, dolor quasi foeminae parturientis.)
The Prophet confirms the same thing in other words; and hence it appears how difficult it is to shake off from men their false confidence, when they give themselves up to earthly things. As soon, then, as false confidence strikes its roots into the hearts of men, they cannot be moved either by any threatenings or by any dangers; even though death itself were hanging over them, they yet remain unconcerned: and hence Isaiah upbraids them and says, That they had made a covenant with death. (Isa 28:15.) This was the reason why the Prophet here multiplied words and used greater vehemence; it was for the purpose of correcting that perverseness which prevailed among the Jews; for they thought themselves beyond the reach of those darts which God's hands would throw.
He therefore says, that they had set their seat on Lebanon, and made their nest among the cedars Some interpreters understand this figuratively of the cedar houses in which they dwelt; that is, that they ornamented their houses or palaces, as we have seen, with boards of cedar. But I take the words more simply, — That they considered Lebanon as an impregnable stronghold, and that he compares them to birds which choose the highest cedars to make their nests in. The meaning is, that the Jews were so blinded by their pride, that they thought that they had Lebanon as a safe refuge, and also that they imagined that they had nests as it were in its cedars. But there is no doubt but that the Prophet, in mentioning this one particular, meant to include all those false and vain confidences with which the Jews were inebriated. But he speaks by way of concession, as though he had said, that the Jews were not terrified by God's threatenings, because they cast their eyes on Lebanon and on its lofty cedars.
But how gracious, he says, wilt thou be; that is, what grace wilt thou find, when sorrows shall come upon thee, the pain as of one in travail 64 The Prophet expresses here what often occurs in Scripture, that when the ungodly say, "Peace and safety," sudden ruin comes on them. (1Th 5:3.) He then does not allow that the Jews gained anything by thinking that they would have a quiet station on Lebanon, and by having their nests in the cedars, for God would bring on them sudden pains like those of women, who, while laughing and full of mirth, are in a moment seized with the pangs of childbearing. Jeremiah now says, that a similar thing would happen to the Jews. I touch but lightly on this point, while yet it is worthy of long and careful meditation. Let us then know, that nothing is more intolerable to God than when we promise to ourselves a quiet rest while he proclaims war against us, and while we, as it were designedly, daily provoke him. It follows —
24 As I live, saith the LORD, though Coniah the son of Jehoiakim king of Judah were the signet upon my right hand, yet would I pluck thee thence;
24. Vivo ego, dicit Jehova, quod si esset Coniahu filius Joakim regis Jehudah annulus signatorius super manum dexteram meam (hoc est, in many dextera mea,) ego inde to evallam (mutatio est personae.)
God here makes an oath that he had resolved to punish Jeconiah, who was also called Jehoiachim. And he says, That though he sat on the throne of David, he would yet be a miserable exile. We have, indeed, seen elsewhere, that the Jews were so fascinated as to think that, God was bound to them; and at the same time they allowed themselves every liberty in sinning, under the pretense that God had promised that the kingdom of David would remain as long as the sun and moon continued in the heavens, (Ps 89:37) but they did not consider that there was a mutual compact in God's covenant; for he required them to be faithful on their part: nor did they consider that many were Abraham's children according to the flesh, who were not his lawful children before God. As to the king himself, he never thought it possible that he should be driven into exile, because he was David's successor and ordained by God.
This, then, is the reason why God now declares, Even though that Coniah were as a sealing ring on my finger, I would yet pluck it off thence However exalted then was Jeconiah, God shews that his dignity would be only for a time, and would soon fade away; for he would be at length thrust from his throne, and his condition wholly changed. The word Coniah is, no doubt, in a mutilated form, instead of Jehoiachin. The Prophet then calls him Coniah by way of contempt, as though he did not think him worthy of the complete name, but expresses it in two instead of four syllables. So the Prophet, though Jeconiah was then the king, yet calls him Coniah. 65
Now, this passage teaches us, that we ought not to be in such a way proud of God's favors, as to forget what we are, but ever to remember that we are dependent on him, and that we ought diligently to pray to him at all times; for security breeds contempt; hence it is; that God strips us of the ornaments with which we have been clothed; and it is a just reward for our ingratitude. Let all, then, who excel others know, that what has been given may at any time be taken away, except good conscience be as it were the guard to preserve God's gifts and benefits, so that they may not at any time fall away or be lost. It follows —
25. And I will give thee into the hand of them that seek thy life, and into the hand of them whose face thou fearest, even into the hand Nebuchadrezzar king of Babylon, and into the hand of the Chaldeans.
25. Et ponam to (tradam to) in manum quierentium animam tuam, et in manum eorum a quorum facie formidas (metuis) et in manum Nebuchadrezzar regis Babylonii et in manum Cladaeorum.
This verse is connected with the last, and more fully explains what had been briefly said. The plucking off of the sealing ring from God's finger took place when Jeconiah was deprived of his glory and his kingdom, and made subject; to the king of Babylon. 66 Though the king spared his life, as sacred history testifies, (2Ki 25:7; 2Ch 36:6; Jer 52:11,) yet when he surrendered himself to him, he trembled as though he saw the sword ready to cut off his head; for he expected no mercy, and his fear made him to go out of the city, and to surrender himself to his inveterate enemy. The import of the whole is, that King Jeconiah would come to extremities, for he would be forced to give up himself helpless and unarmed into the hands of his cruel enemies.
But he repeats the commination, and enlarges on the subject; I will deliver thee, he says, into the hand of those who seek thy life, and then, into the hand of those whose face thou dreadest, and, in the third place, into the hand of Nebuchadnezer, (Nabuchadnezer, king of Babylon, is called here and in other places, Nebuchadrezer,) and lastly, into the hand of the Chaldeans. Thus the Prophet recounts, as it were in order, several kinds of death, that Jeconiah might know how dreadful God's judgment would be. He adds —
26. And I will cast thee out, and thy mother that bare thee, into another country, where ye were not born; and there shall ye die.
26. Et projiciam to et matrem tuam quae genuit to in terram alienam, in qua non estis geniti, et illic moriemini.
Here, again, the Prophet confirms what he had said of the severe vengeance which God would take on Jeconiah. And though he was in his thirty-seventh year brought out of prison, and admitted unto the royal table, among other princes, he yet died in exile; and perhaps it would have been better for him to continue in prison till his death than to have been corrupted by allurements when he became one of the princes, for he thus defiled himself. However this may have been, he died in exile together with his mother Nehusta.
The Prophet then enhanced the grievousness of his punishment by saying, I will cause thee to migrate, or cast thee out, 67 and thy mother who bare thee. It is added, for the sake of indignity, that the mother of the king would be led captive with him; for the female sex is often spared, and she was also advanced in years. But God executed upon her his judgment, because she was his associate in impiety: "I will remove you," he says, "into foreign lands, in which ye were not born, and there ye shall die."
27. But to the land whereunto they desire to return, thither shall they not return.
27. Et in terram ad quam ipsi levant animum suum, ut revertantur illuc, non revertentur illuc.
The Prophet again changes the person, and yet not inelegantly, for he speaks here as one indignant, and after having addressed a few words to King Jeconiah, he turns aside from him and declares what God would do. Thus, when we think one hardly worthy to be addressed, we change our discourse; and after having spoken a few words to him, we take another mode of speaking. In the same manner, the Prophet spoke very indignantly when he addressed Jehoiakim, and then he declared how God would deal with him: he passed by him as though he was deaf or unworthy of being noticed. We thus see the design of the Prophet in the change he makes in this passage.
Into the land, he says, to which they raise up their mind that they may return, there they shall not return He had said before that both the king and his mother would die in a foreign land, and he now confirms the same thing; for the foolish notion, that the king of Babylon would be at length propitious to them, could not but with great difficulty be eradicated from their minds: nor is there a doubt but that such thoughts as these were entertained, — "When Nebuchadnezzar shall see us coming suppliantly to him, he will be turned to mercy, for what more does he require? He does not mean to fix here his royal palace; it; will satisfy him to have the people tributary to him; and when he shall find that I am a man of no courage, he will prefer having me a king, rather than to appoint a new one." Such, then, was the reasoning which the king had with his courtiers. Hence this vain persuasion is what the Prophet now demolishes: They raise up their mind to the land, that is, they think of a free return at length into their own country; for to raise up the mind is to apply the mind or thought to any thing. They raise up, then, their mind to the land, that is, the land of Judah; but they shall never return thither, whatever they may promise to themselves. 68
Grant, Almighty God, that as thou promisest to us rest nowhere except in thy celestial kingdom, we may never suffer ourselves, while travelling on the earth, to be allured and driven here and there; but may we in the meantime call on thee with resigned minds, and thus carry on our warfare, that; how much soever thou mayest he pleased by various contests to try and prove us, we may still continue to be thy faithful soldiers, until we shall enjoy that rest which has been obtained for us by the blood of thine only-begotten Son. — Amen.
28 Is this man Coniah a despised broken idol? is he a vessel wherein is no pleasure? wherefore are they cast out, he and his seed, and are cast into a land which they know not?
28. An simulachrum contemptum, contritum, vir iste Coniah? an vas, in quo non est oblectatio? ut quid disjecti sunt ipse et semen ejus et projecti super terram quam non noverunt?
As the Prophet was hardly able to convince the Jews of what he had foretold, he confirms the same thing; but he speaks here as of what was incredible. He assumes the character of one greatly wondering, that others might cease to wonder. He then asks, whether it was possible that Jeconiah should be driven into exile and there miserably perish? We now see the design of the Prophet, that as the Jews thought that the kingdom would be perpetual, it was necessary to shake off such a notion, so that they might know that God had not in vain threatened what we have already noticed. But there is in these questions a kind of irony, for the Prophet might have made a positive assertion in plain words; but from regard to others, he hesitates through wonder, or seems to doubt as of a thing that was monstrous.
Is he a statue? he says; some translate "a vessel;" but it seems to be taken here, as in other places, in its proper sense, a statue. Is, then, this man Coniah a despised and a broken statue? for ףופ, puts, is both to fail and to break. 69 We have said that a part of his name was left out by way of contempt; still, as the Jews were so blinded by the royal dignity that they could not believe the prophecy, he asks respecting it as of a thing incredible. Is he a vessel? etc., he adds. The Hebrew word ילכ, cali, we know, is taken for any kind of vessel; for the ancients called all kinds of furniture vessels. He asks, then, Is he a contemptible vessel? Is he a vessel in which there is no delight? He had before said that he was a despised statue. Why are they cast forth, he and his seed, and thrown into a land which they have not known? that is, into a remote land? 70 And we know that it is a hard lot when one is driven far away from his own country. There is, then, no doubt but that the Prophet enhances the grievousness of the evil when he speaks of an unknown country: for Zedekiah, who was put on the throne, was his uncle; and of his posterity the first was Salathiel, born in exile. It now follows —
29. O earth, earth, earth, hear the word of the LORD.
29. Terra, terra, terra, audi sermonem Jehovae,
30. Thus saith the LORD, Write ye this man childless, a man that shall not prosper in his days: for no man of his seed shall prosper, sitting upon the throne of David, and ruling any more in Judah.
30. Sic dicit Jehova, Scribite virum hunc orbum (vel, solitarium) virum, cui prospere non erit in diebus suis; quia prospere non habebit quisquam ex semine ejus sedens super solium Davidis et dominans adhuc in Jehudah.
The Prophet more fully confirms what I have lately referred to; and the repetition was not superfluous in exclaiming "earth" three times, for as the hardness of iron is overcome by the repeated strokes of the hammer, so the Prophet repeated the word "earth," that he might subdue that perverseness in which the Jews had so hardened themselves that no threats of God moved them. He did not adopt this vehemence, as rhetoricians do who aim to appear eloquent; but it was necessity that constrained him thus to assail that refractory people, who would have otherwise turned a deaf ear to what we have observed and read. By this preface, then, the Prophet especially shews that he spoke of God's dreadful judgment, and also reminded the Jews of the certainty of this prophecy, though they were persuaded that the kingdom would never fall. Hence in this repetition we see that there is an implied reproof, as though he had said that they were indeed deaf, but that it was to no purpose, for they would be constrained to see the fulfillment of what they did not then believe. Earth, earth, earth, hear, he says. 71
Then he adds, Thus saith Jehovah, Write ye this man solitary, or childless. Some think that these words were addressed to angels or to prophets; but I regard not such a notion as well founded: this mode of speaking seems rather to me to have been taken from common practice, for decrees which were to continue in force for a long time were usually written. When an edict was proclaimed, and was to be in force only for a few days, it was not commonly recorded in the public monuments; but when a law was enacted, which was to be binding on posterity, it was written in the public tablets. Then the Prophet intimates that this judgment of God could not be rendered void, nor would be momentary like decrees which in a few days are disregarded and soon forgotten, but that it would be certain and permanent. Write ye, then, this man childless This bereavement is set in opposition to the promise of God, that there would be perpetual successors to David on his throne as long as the sun and moon were in the heavens. (Ps 89:37.) And the Prophet shews here that this promise as to Jeconiah would not be fulfilled. 72
And he adds, Write ye this man as one who will not prosper in his days; nay, (for יכ, seems to me to be emphatic here,) no one of his seed shall prosper; and then he adds an explanation, sitting on the throne of David, and ruling any more in Judah.
Now, it is no wonder that the Jews regarded this judgment of God with abhorrence, as though it was something monstrous, for God seemed to them to be inconsistent with himself, for he had testified that his covenant would never be rendered void, and had appealed to the sun and moon as witnesses. Hence, when the posterity of David failed, at least when his throne was subverted, and no one appeared as his successor, the truth of the promise seemed to have failed, which was very strange. But it was possible for God, who doeth wonders, to execute such punishment on Jeconiah and on such as were like him, and yet in a secret and incomprehensible manner to bring things about, so that the covenant which he had made should not wholly fail. The grace of God, then, was hidden for a time, but never extinguished; for at length a rod did grow up from the stem of Jesse, as it is said by Isaiah.
However, the words seem to imply otherwise, for Jeconiah is said to be solitary, and then unprosperous; and lastly, the Prophet declares that no one of his seed would sit on the royal throne. But we must bear in mind that these words are to be confined to a temporary punishment, and extend only to the coming of Christ, though the posterity of David, as we shall hereafter see, did begin to arise in Zerubbabel, but this was only an obscure and a small prelude. We must, therefore, come to the time of Christ if we would reconcile these two things which seem repugnant, — that Jeconiah became childless, and that a successor from the seed of David never failed; it was so, because this childlessness was only for a time; and this interruption of God's grace was something like death; but in course of time it appeared that God was mindful of his covenant, even at a time when he seemed to have forgotten it. And this prophecy, therefore, ought; to be connected with that of Ezekiel,
"Remove ye, remove, remove the crown until he comes whose it is."
(Ezek. 21:26, 27.)
There, also, Ezekiel repeats the word "remove" three times, as though he had said that there would be no kingdom of David, not only for a few months or years, but through a series of many ages.
There is no wonder, then, that the Prophet declares here that Jeconiah would be childless, for such a sad calamity for so many ages, as the throne of David trodden under foot with scorn and contempt, might have overwhelmed the faithful with despair. This, then, was the reason why he said that he would be childless, and also that his whole posterity would be under a curse. But we must bear in mind that exception, which is expressed by another Prophet,
"until he comes whose the crown is." (Eze 21:27)
For it was reserved for the head of Christ, though for a long time it had been exposed to dishonor and to the reproaches of all nations.
Now it is useful to know this, for we are taught that God is ever so consistent with himself, that his covenant, which he has made with Christ and with all his members, never fails, and that yet he punishes hypocrites even unto death. If any one, during a long period, had sought for the Church in the world, there was none in appearance; yet God shewed that he was faithful to his promises, for suddenly there arose a people regenerated by the Gospel, so that his covenant was not dead, but as it were for a time buried. The truth of God, then, was proved by the event; and yet he took a dreadful vengeance on the ingratitude of men when he thus blinded the whole world, now follows —
---
Footnotes
Blayney's version can by no means be approved, "Do right and justice," as the distinctive character of the two acts is not expressed. "Do judgment and justice," are all the Versions and the Targum. — Ed.
We may render the passage as Gataker does, "And the stranger, the orphan, and the widow oppress not, wrong not," or plunder not. A similar passage is in Jer 7:6. The word rendered there "oppress" is different, קשע, and more general in its meaning, including the two ideas here — oppression by denying them their rights, and by plundering them. — Ed
4. For if doing ye shall do this word, Then come through the gates of this house Shall kings, sitting for David on his throne, Who shall ride in a chariot and on horses, He, and his servant, and his people.
The "sitting" belongs to the kings, but "riding" to the king, his servant, and his people. As "he" is in the singular number, so "the servant" is, though both are pluralized by the Sept., the Vulg., and the Arab., and indeed, the "servant" by the Syr. And the Targ. But the Hebrew is as rendered above, as to the word "chariot," and "servant;" it is the idiom of the language. — Ed.
Gilead shalt thou be to me, O top of Lebanon! Surely I will make thee a wilderness, Like cities not inhabited.
It was to be dealt with by him as Gilead had been, which was now wholly depopulated. — Ed
The next words are "destroyers, each man and his instrument," rendered by the Septuagint, "a destroying man and his hatchet;" by the Vulgate, "a slaying man and his weapons;" by the Syriac, "wasters, each with a hatchet in his hand;" and by the Arabic, "a destroying man with his hatchet."
The word ילכ, does not mean specifically a weapon of war, but generally an instrument of any kind; and "hatchet" is the most suitable term for it here. We might then give this version, —
7. And I will consecrate for thee destroys, Every man and his hatchet; And they shall cut down thy choisest cedars, And shall cast them into the fire.
Weep ye not for the dead, nor bewail him; Weep, weep for him who goeth away; For he will not return any more, And see the land of his nativity.
The repetition of the verb "weep" is emphatical. Our version, "weep sore," is the Arab. The Sept. and the Targ. take it as an instance of what often occurs in Hebrew, a participle joined to a verb to enhance its force; but it is not so here, the two verbs are in the imperative mood. But it may be that there is here, as many think, a direct allusion to Josiah, who was dead, and was much lamented, and to Shallum, who was taken captive and carried into Egypt, where he died. In that case we ought to render the second line thus, —
Weep, weep for him who has gone away.
The Hebrew participle may often be rendered in the past tense; and so it is rendered here by Gataker, Venema, and Blayney. — Ed.
As to Mt 1:11, the true reading no doubt is, "And Josiah begat Jehoiakim, and Jehoiakim begat Jeconiah," etc., as found in some copies, though not of great authority.
Some, with Calvin, think Shallum to be Jeconiah, or Jehoiachin, the son of Jehoiakim, and not Shallum the son of Josiah. The objection to this is, that the Prophet here proceeds from Shallum to Jehoiakim, and then to his son Jeconiah. And from what he says of Jehoiakim, it appears that he delivered this prophecy in his reign, except we think, as some do, that the Prophet relates here in the reign of Zedekiah what he had previously prophesied. But the probability is, as Blayney and others think, that this prophecy was delivered in the reign of Jehoiakim. — Ed.
Wo to him who builds his house by means of injustice, And his chambers by means of wrong judgment: Of his neighbor he makes a slave for no reason, And for his work he gives nothing to him.
The verb רבע when followed by ב, means to enslave, or to make a slave. See Jer 25:14. We hence see the force of the word, סנח gratuitously, for no reason, because the Jews might under certain circumstances be reduced to a state of slavery; but Jehoiakim did this when there was no cause. This was the "wrong judgment" And then he gave them no support, nothing for their work; this was the "injustice." He reduced them to slavery, and did not maintain them. The real import of the passage is completely lost in the loose rendering of the Versions; but the Targ. rightly expresses the meaning of the third line, "To slavery he reduces for no cause his neighbor." — Ed
And he makes large his windows.
14. Who says, "I will build me a spacious house, And airy upper apartments:" And he makes large his windows; And covered it is with cedar, And painted with vermilion.
There are two things mentioned, — house and apartments. Of the latter he speaks first, as it is usually the case, that he made large windows in them; and then he speaks of the house in general, that it was covered (not ceiled) with cedar, as the Temple was, (1Ki 6:15,) and painted with vermilion. Here we see an instance how emendations have been proposed through ignorance as to the Hebrew style. The Syriac version makes the sense more distinct, though it be not literal, and is as follows, —
Who says, "I will build me large houses, And spacious chambers:" For these he opens windows; Those he covers with cedars, And adorns with paintings.
"Vermilion," רשש, rendered, "μίλτω — ochre," or ruddle, by the Sept.; "sinopide — a red stone," by the Vulg. and Targ. Parkhurst quotes Pliny, who says that μίλτος was found in silver mines, and was a sort of reddish sand, and used as a paint. Something of this kind was what is here mentioned, though it is not known now specifically what it was, nor is it of much consequence. It occurs only here, and in Eze 23:14. — Ed
Shalt thou reign because thou frettest thyself in cedar?
Venema is more to the point, —
Shalt thou reign, because thou art in great heat for cedar?
15. Shalt thou reign, because thou art enamored with cedar? Thy father — did he not eat and drink? When he administered judgment and justice, Then it was well with him.
To eat and to drink, as Calvin, observes, means a happy life; his father enjoyed life, though he took no delight in cedars; but his happiness arose from governing justly his people. The Syr. connects the two last lines as above, —
He executed judgment and justice, I therefore did him good.
By judging judge the afflicted and poor, Then it will be well with thee: Is not this the knowledge of me, saith Jehovah?
But the words will not admit of this rendering. The verb is in the past tense, followed by a noun derived from the same verb, a thing not unusual in Hebrew. Literally the verse is, —
He defended the defense (the cause) of the needy and poor, Then well it was with him: Was not that to know me, saith Jehovah?
The pronoun אוה, is not this, but that, when used as a demonstrative pronoun. See Ge 2:19. We may indeed render the last line thus, —
Was not that the knowledge of me, saith Jehovah? That is, Was it not the fruit or the effect of that knowledge?
For on nothing are thine eyes and thine heart, Except on thy gain, And on innocent blood, that it may be shed, And on oppression and on violence, That they may be done.
"That it may be shed," is literally, "for being shed," it is a passive participle; and such is the case as to the last verb. — Ed.
The Versions and the Targum are all different, and not one of them renders the original correctly.
The verse may be thus rendered, —
18. Therefore thus saith Jehovah of Jehoiakim, The son of Josiah, the king of Judah — They shall not lament for him — "Ah, my brother, and, Ah, sister. They shall not lament for him — "Ah, Lord! and, Ah, her glory!"
To render the ו disjunctively "or," as in our version, seems not suitable. The lamentation and the condolence are to be connected together. The "Ah" might be rendered "Alas;" and so it is in many places. See 1Ki 13:30. — Ed
21. I spoke to thee in thy quiet times; Thou didst say, "I will not hear:" This has been thy way from thy childhood; For thou didst not hear my voice.
It has been usual with many to render "hear," "obey;" but not rightly. The complaint against the people was, that they would not "hear" the voice of God, much less obey it. The answer here was that they would not "hear." The complaint, or the charge against them is the same, and the verb ought to be so rendered. — Ed.
23. Inhabitress of Lebanon! nestler in the cedars! How graceful (or favored) shalt thou be, When come on thee shall throes, A pain like that of childbearing!
The gender is feminine, and either Jerusalem or the house or family of David is meant. The word for "throes" means girding pains or pangs. The verse is the language of irony. The people were so hardened, that nothing else would have touched them. — Ed.
28. A contemptible, broken down idol! Is this the man Coniah? Is he a vessel in which there is no delight? Why are they cast out, he and his seed, And sent into a land which they have not known?
There is the relative which understood after "vessel" in the third line. The Welsh, which in this kind of idiom is exactly the same with the Hebrew, admits of the same sort of ellipsis, —
Ai llester yw heb hoffder ynddo?
Which is verbally the Hebrew, "Is he a vessel without delight in it?" The "casting out" was from the land of Canaan, and the "sending" was into the unknown land. — Ed.
"Land" means often the inhabitants; and what follows proves that it has this meaning here; for it is added, "Write ye," etc. — Ed.
Scott thinks that Zedekiah, the uncle of Jeconiah, is the person spoken of in these two last verses. He considers that the contents of this chapter were repeated in Zedekiah's reign as a warning to him. But this view is not consistent with the general tenor of the chapter. See especially Jer. 22:13, 14, 15, 17, 18, 19; these shew evidently that the prophecy was delivered in the time, probably in the latter time of Jehoiakim; then the Prophet proceeds, in Jer 22:24 to the end of the chapter, prophetically to describe the late of his son Jeconiah. And having said that he would be childless as a king, that none of his seed would sit on the throne of David, he introduces in the next chapter, which is connected with this, the "righteous branch," the Messiah, the King of Zion. The proper division of the chapter is at the ninth verse. According to this view there is a perfect consistency, — Jeconiah was the last reigning prince in the right line (Zedekiah, his uncle, was not in the right line) on the throne of David, as a temporal sovereign; then he, of whom David was a type, came, not to sit and to rule on the visible throne of David, but on that which it represented. — Ed.
---
Next: Chapter 23