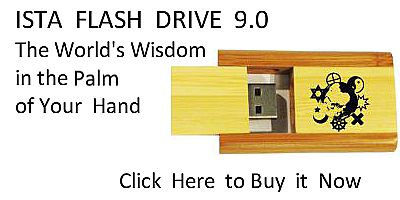 Sacred Texts
Christianity
Calvin
Index
Previous
Next
---
Calvin's Commentaries, Vol. 19: Jeremiah and Lamentations, Part III, tr. by John King, [1847-50], at sacred-texts.com
---
1. The word which came unto Jeremiah from the LORD, when king Zedekiah sent unto him Pashur the son of Melchiah, and Zephaniah the son of Maaseiah the priest, saying,
1. Sermo qui datus fuit Jeremiae (factus fuit ad Jeremiam) a Jehova, cum misisset ad eum rex Zedekias Phassur filium Malchiah et Zephaniam filiam Maassiah sacerdotem (vel, sacerdotis) dicendo,
2. Enquire, I pray thee, of the LORD for us; for Nebuchadrezzar king of Babylon maketh war against us; if so be that the LORD will deal with us according to all his wondrous works, that he may go up from us.
2. Interroga (inquire) nunc pro nobis (aut, consule pro nobis) Jehovam; quia Nebuchadnezer rex Babylonis praeliatur contra nos, si faciat Jehova nobiscum secundum omnia mirabilia sua, et ascendat a notis.
3. Then said Jeremiah unto them, Thus shall ye say to Zedekiah:
3. Et dixit Jeremias illis, Sic dicetis Zedekiae,
4. Thus saith the LORD God of Israel; Behold, I will turn back the weapons of war that are in your hands, wherewith ye fight against the king of Babylon, and against the Chaldeans, which besiege you without the walls, and I will assemble them into the midst of this city.
4. Sic dicit Jehovah Deus Israel, Ecce ego reduco (alii vertunt, convertam; quidam minus apte, congregabo; bene vertetur, contraham, vel, prohibebo) onmia vasa (id est, instrumenta) bellica (belli) quae sunt in manibus vestris, quibus yes praeliamini (in ipsis, sed abundat) adversus regem Babylonis et Chaldaeos, qui obsident vos ab extra murum (hoc est, foris extra murum,) et colligam ipsos in medium urbis hujus.
Jeremiah relates how he received the king's messengers, who sought from him an answer, whether he could bring any comfort in a state of things so perplexed and almost hopeless, he then says, that two had been sent to him; one was Pashur, not the priest mentioned in the last chapter, for he was the son of Immer but this was the son of Melchiah; and the other was Zephaniah the priest, the son of Maaseiah. But he shews that the king and his counsellors were disappointed of their hope, for they expected a favor-able answer, as though God would be propitious to Jerusalem; but the Prophet answered as he was commanded by God, that it was all over with the city, the kingdom, and the whole nation.
We shall also see from other passages that Zedekiah was not one of the worst; though he did not really fear God and was led away by false counsels, there was yet in him some regard for religion, so that he did not avowedly despise God as Epicureans do. Many such are found even at this day in the world, who think it enough to cherish a half-buried fear of God, and to retain some little regard for religion; but it is very fading, and disappears on even the least occasion. So it was with Zedekiah; he was as it were neutral, for he neither seriously worshipped God nor yet despised him.
Hence it was, that he sent messengers to Jeremiah. He knew that while God was displeased with them no safety could be hoped for; but he did not understand the way of appeasing God, nor had he any real desire to be reconciled to him; as the case is with hypocrites, who, though they wish God to be kind to them, yet when God's mercy is offered to them, either openly reject it, or are unwilling to embrace it, because they cannot bear to surrender themselves to God. Such was the state of mind in which Zedekiah was; and hence it was, that he asked the Prophet to consult God. But we must also observe that this was an honorable message; and it hence more fully appears that Zedekiah was not one of those furious tyrants, who like the giants seek to fight with God. For by sending two messengers to the Prophet, and employing him as an advocate to seek some favor from God, he proved that religion was not wholly suppressed and extinguished in him.
And hence also it may be seen how bold and courageous was the Prophet; for he was not softened by the honor paid to him, but gave such answer as was calculated to exasperate the king, and to drive him into great rage. But we ought especially to notice, that they did not flatter the Prophet so as to induce him to give a false answer, but wished God to be consulted. It hence appears that they were convinced of Jeremiah's integrity, that he would say nothing rashly or from himself, but would be a faithful interpreter and herald of heavenly oracles. And yet we see, and shall hereafter see in several passages, that the king was very incensed against God's Prophet. But hypocrites, though they are forced to reverence God, are yet carried here and there, and maintain no consistency, especially when they perceive that God is against them; for they are not turned by threatenings. They cannot, therefore, but make tumult, and strive like refractory horses to shake off their rider. Such an instance we find in Zedekiah; for he acknowledged Jeremiah as God's faithful servant; for he did not say, "Tell a lie for us, or in our favor but, inquire of God for us.
He then adds, If Jehovah will deal with us according to all his wondrous works 19 We again see that Zedekiah had some sense of religion; but it was very evanescent; for he was not influenced by any real impression, being like hypocrites who wish, as it has been said, to have peace with God, provided it be on their own terms. But as they are unwilling wholly to surrender themselves to God, they take a circuituous course, and seek to allure God to themselves, at least they come not to him except through various windings, and not in a direct way. Hence Zedekiah refers here to God's miraculous works which had been wrought in behalf of the Israelites in all ages; as though he had said, "God has hitherto dealt; in a wonderful manner with his chosen people, and whenever he brought help to our fathers, he manifested wonderful proofs of his power; will he not deal with us at this day in the same manner?" He assumes the principle, that God's covenant remained inviolable; and this was quite true, but the application was false; for Zedekiah and the whole people ought to have kept faith with God. For if they wished God to be propitious to them, why did they not in return worship and serve him as their God? But as they were covenant-breakers, how foolishly and vainly did they allege God's covenant, which they themselves had rendered void? But it is usual with hypocrites to apply to themselves every favor which God shews to his own children; for they falsely assume the name as a covering, and say, that they are members of the Church because God had adopted them. This was the reason why Zedekiah asked whether God would do according to his wonderful works, as though he had said, "Surely God is ever like himself, and we are his people; and as he has so often delivered his Church, and in such various ways, his power has always been wonderfully displayed; why, then, will he not deal with us in the same manner?"
He at last, adds, that he may ascend from us, 20 that is, that the King Nebuchadnezzar may raise the siege and leave us free.
Now follows the answer of Jeremiah, say ye to Zedekiah, etc.; he did not go to the king himself, but by way of contempt delivered the message to be borne by the messengers. The Prophet no doubt did this designedly, and through the impulse of the Holy Spirit. He did not, indeed, proudly despise his king; but it was necessary for him by his magnanimity to cast down the pride of the king, so that he might know that he had to do with the living God, whom he had very insolently treated. Say ye to Zedekiah, Thus saith Jehovah, the God of Israel, etc. He adds the words, the God of Israel, that Zedekiah might know that the wonderful works, in reliance on which he still thought that their condition was safe, did not belong to him and the people; as though the Prophet had said, "Though God did not help thee and thy people, he would not yet be inconsistent with himself, or depart from his covenant; but he would remain ever the God of Israel, though he destroyed thee and all thy people."
He says, Behold I, etc.; it was said before, Nebuchadnezzar is come to make war with us: now he says, "I am God;" as though he had said, "Nebuchadnezzar may be conquered, he may change his counsel, he may leave you through weariness; but know ye that Nebuchadnezzar fights under my authority." Behold, he says, I prohibit (for so ought כסמ to be rendered) all the warlike instruments which are in your hands, and with which ye fight against the king of Babylon and against the Chaldeans; as though he had said, "However furnished ye may be with weapons and forces, and whatever may be necessary to defend the city, I forbid the use of these weapons, that is, I will cause that they will avail you nothing." Some, as I have said, render the word, "I will turn them against you." But the meaning seems more suitable to the etymology of the word, when we say, that the weapons which the Jews had would avail them nothing, because God would prevent them from producing any effect. 21
He afterwards adds, the Chaldeans, who fight without the wall against you He described their state at that time, for the city was besieged by the Chaldeans; there was a wall between them, and the Jews thought that they could repel the attacks of their enemies. But God says, "the Chaldeans are this day shut out by the wall, but I will gather them, he says, into the middle of this city; that is, I will make a breach, so that the wall may not be a hinderance to prevent, the Chaldeans from occupying the very bosom of the city." It follows, —
5. And I myself will fight against you with an outstretched hand and with a strong arm, even in anger, and in fury, and in great wrath.
5. Et praeliabor ego contra vos in manu extenta et brachio robusto, et in ira et furore et excandescentia magna.
He proceeds with the subject; and though he afterwards is more diffuse, he yet confirms here what we have just seen, — even that God was the leader of the war, and that the Chaldeans were, as it were, his hired soldiers, whom he guided by his own hand, and to whom he would give the signal to fight.
I, myself he says, will fight against you He put this in opposition to the wonderful works which Zedekiah had mentioned. God, indeed, had formerly been in a wonderful way present with his Church, not only once, but a thousand times; but he says now, "whatever power I have, it shall be exercised now against you; expect, therefore, no aid from me, but know that I am armed, and shall wholly destroy you." He adds, with an extended hand and a strong arm; as though he had said, "your fathers found wonderful works done for their safety; but you shall by experience learn how great is my power to destroy you." In short, he means that all God's power would be a cause of terror to the Jews, and that therefore they could not escape, as there is nothing more dreadful than to have God's hand opposed to us. To the same purpose is what follows, in wrath, and in fury, and in great indignation 22 God intimates in these words that he would be implacable, and that hence Zedekiah was mistaken when he thought that the end of their evils was nigh at hand.
He might indeed have said briefly, "I will fight with an extended hand and with wrath;" but he mentioned wrath three times in various words. Hence what I have said appears evident, that Zedekiah was deprived of every hope, lest he should deceive himself, as though he would somehow propitiate God, who had already given up the city to final destruction. But we shall see that the Prophet had not ceased from the discharge of his office, and that he had allowed some room for repentance. But he made expressly this answer, for the king could not have been otherwise awakened. We shall see how he explained himself; but this beginning was as it were a thunderclap to lay prostrate the pride of the king and of the people. They had become first torpid in their evils, and then such was their contumacy that they sought to subject God to themselves. As then their stupidity and their obstinacy were so great, the Prophet could not, with any hope of success, have exhorted them to repent and offered them the mercy of God; it was therefore necessary for them to be so smitten as to perceive that they were wholly lost, and that God was so angry with them that they could not be saved by any human means. But we must defer the rest till to-morrow.
Grant, Almighty God, that as we cease not to provoke thy wrath, and are also so slow to repent, — O grant, that we may at least so profit under thy threatenings and the manifestations of thy judgment, that we may give up ourselves wholly to thee, and hope, also for thy favor which has been for a time hidden from us, until with resigned minds we shall be able confidently to call on thee, and so prove our constancy, that thy name may be glorified in us, so that we may also be glorified in thee through Jesus Christ our Lord. — Amen.
6. And I will smite the inhabitants of this city, both man and beast: they shall die of a great pestilence.
6. Et percutiam habitatores urbis hujus, tam hominem quam bestliam; peste magna morientur.
7. And afterward, saith the LORD, I will deliver Zedekiah king of Judah, and his servants, and the people, and such as are left in this city from the pestilence, from the sword, and from the famine, into the hand of Nebuchadrezzar king of Babylon, and into the hand of their enemies, and into the hand of those that seek their life: and he shall smite them with the edge of the sword; he shall not spare them, neither have pity, nor have mercy.
7 Et post sic (postea) dicit Jehova, Tradam Zedekiam, regem Jehudah, et servos ejus, et populum, et qui residui erunt in urbe hae a peste, a gladio, et a fame, in manum Nebuehadrezer, regis Babylonis, et in manum inimieorum ipsorum, et in manum quaerentium animam ipsorum; et percuitet eos ore gladii; non parcet illis, neque ignoscet, neque miserabitur.
Jeremiah goes on with the same discourse, even that God had resolved to destroy Jerusalem and the people, at least for a time. But he points out here what he intended to do, even that he would consume them by pestilence and famine, as long as they continued in the city; as though he had said, "Though these Chaldeans may not immediately take the city by means of a siege, yet its destruction shall be worse, for famine shall rage within and consume them." We now perceive the design of the Prophet.
But we must keep in mind what I reminded you of yesterday, — that God assumes to himself what might have been ascribed to the Chaldeans, for he makes himself the author of all these calamities; I will smite, he says, the inhabitants of this city, both man and beast; by a great pestilence shall they die This was the first kind of punishment; before the enemy rushed into the city the pestilence had consumed many of the people. Now there is a circumstance mentioned which shews how dreadful would be their state, for not only men would perish, but even brute animals. It was no wonder that God's vengeance extended to horses, and oxen, and asses; for we know that all these were created for the use of man. Hence when God manifested his wrath as to these animals, His object was to fill men with greater terrors; for they thus saw oxen and asses, though innocent, involved in the same punishment with themselves. For how can we suppose that horses and asses deserved to perish by diseases, or through want of daily food? But God sets forth such a spectacle as this, that he may more effectually touch men; for they thus see that the whole world is exposed to a curse through their sins. They are indeed constrained to know how great their sinfulness is; for on this account it is that the earth becomes dry and barren, that the elements above and below perform not their offices, so that the sterility of the ground deprives animals of their food, and the infection of the air kills them. But on this subject we have spoken elsewhere.
He then adds, And afterwards, that is, when the pestilence had in a great measure consumed them; I will give, or deliver, he says, Zedekiah the king of Judah, and his servants, into the hand of Nebuchadnezzer He intimates that though they might suffer with courage their wants, it, would be of no avail to them. It often happens that a siege is raised, when the obstinacy of the besieged is so great, that they overcome famine and thirst, and struggle against extreme want; for they who besiege them are led to think that they contend with furious wild beasts, and so depart from them. But God declares here that the event would be different as to the Jews, for after having been nearly consumed, they would still be delivered up into the power of their enemies. Thus he shows that, their endurance would be useless. It is indeed, a most deplorable thing, that when we have endured many grievous and distressing evils, the enemy should at length gain the ascendency, and possess over us the power of life and death. But God shows here that such a calamity awaited the Jews; I will deliver, he says, Zedekiah the king of Judah, etc. He doubtless intended to show how foolish their confidence was, when they thought that they were safe under the shadow of their king: "The king himself," he says, "shall not exempt himself from danger; what then will it avail you to have a king?" And the king is expressly mentioned, that the Jews might not deceive themselves with the foolish notion, that they had a sufficient safeguard in their king.
He then adds, And his servants, that is, his counsellors or courtiers; for servants were those called who were the chief men and ministers of the king, "and his ministers." There was a great deal of pride in these courtiers, and they were very hostile to the Prophets; for being blinded by their own foolish wisdom, they despised what the Prophets taught and all their warnings. For this reason the Prophet says that they would be delivered into the hand of the king of Babylon.
It is further said, And the people The last copulative is to be taken exegetically, even, םיראשנה-תאו, veat enesharim, "even the residue;" for he refers to none but the people, but intimates what the people would be, even a small number, a remnant. Then the words are to be thus rendered, "even those who shall remain in the city." But Jerusalem, when this discourse was delivered, was in a flourishing state, and had a large number of inhabitants, he therefore shews, that after God diminished and reduced the people to a small number, there would not yet be an end to their evils, but that a worse thing would still happen to them, for their life would be put in the power of their enemies; he therefore says, even those who shall remain in the city; and he alludes to the last verse, for he had said that many would perish through want; nor does he refer only to famine, but, also to the sword and to the pestilence, for he says, even those who shall remain from the pestilence, and from the sword, and from the famine The famine, as it is usual, produced pestilence; and then when their enemies attacked the city with their warlike instruments, many must have been killed, as they could not repulse their enemies from the walls without a conflict. Then God shows that the Jews would have to contend with want, pestilence, and the sword, until they were overcome, and the city taken by the Chaldeans.
It is afterwards added, into the hands of their enemies, into the hand of those who seek their life This repetition is not superfluous, for God intimates what is more fully and clearly expressed by Isaiah, — that the Chaldeans would not be satisfied with plunder, that they would make no account of silver and gold, for they would burn with rage, and their object would be to shed blood. (Isa 13:17.) So the meaning is here, when he mentions those who would seek their life; for they would be led by deadly hatred, so that their anger and cruelty would not be appeased until they destroyed them. Thus he shows that it would be a bloody victory, for the Jews would not only be led captives, because their conquerors would not think it worth their while to drag them away as worthless slaves, but their object would be wholly to destroy them.
Hence he says, He will smite them There is a change of number, and the reference is made to the king, and yet the whole army is included, he will smite them with the mouth of the sword, he will not spare, he will not forgive, (the words are synonymous,) and will shew no mercy 23 God thus transferred his own inexorable wrath to the Chaldeans, who were his ministers, as though he had said, "Your enemies will be implacable, they will not be turned to mercy; for I have so commanded, and I will rouse them to execute my judgment." Nor can this be deemed strange, because God had resolved in his implacable wrath to reduce the people to nothing. For we know how great was their perverseness in their sins.
Since then they had so often rejected the mercy of God, they had in a manner closed up the door of pardon. Hence it was that God resolved that the Chaldeans should thus rage against them without any feeling of humanity. It afterwards follows, —
8. And unto this people thou shalt say, Thus saith the LORD; Behold, I set before you the way of life, and the way of death.
8. Et ad populum hunc dices, sic dicit Jehova, Ecce ego propono coram vobis (coram faciebus vestris) viam vitae (vitarum, ad verbum) et viam mortis:
9. He that abideth in this city shall die by the sword, and by the famine, and by the pestilence: but he that goeth out, and falleth to the Chaldeans that besiege you, he shall live, and his life shall be unto him for a prey.
9. Qui habitabit in urbe hac morietur gladio et fame et peste; qui autem egressus fuerit et habitaverit (vertunt quidam, qui ceciderit; sed dicemus de hoc verbo postea) apud Chaldeos, qui obsident vos, vivet et anima illi erit in spolium.
God here declares that he proposed to the people the way of life and the way of death, in order that they might surely know that all who remained in the city would soon meet with death, and that those who willingly surrendered to their enemies would have their life spared. Moses says in another sense that he set before them the way of life and the way of death; he spoke of the Law, which contains promises of God's favor, and threatenings to transgressors. But the Prophet means here another thing, that is, that there was no hope of safety except the Jews submitted their neck to the yoke, and surrendered of themselves to their enemies; for if they pertinaciously defended themselves, God would be their enemy, for he had led the Chaldeans to assail them, and directed their counsels and their forces. He indeed confirms what he had said before, but at the same time he more particularly describes what was to be, that the Jews might lay aside their perverseness, and acknowledge that they could not escape the correction which they deserved.
The import of what is said is, that as the Chaldeans fought under the authority of God, they would be victorious; it was then in vain for the Jews to resist, as they could not escape, unless they overcame God himself, which was impossible. He leaves then but one hope to them, that is, humbly to acknowledge God's just judgment by submitting of themselves to a temporal punishment, and by enduring exile with a resigned mind. This then is the meaning, and it is not different discourse, but the Prophet confirms what he had said before, and at the same time applies God's threatenings to the state of the people, so that they might humble themselves, and not think it of any use to resist God in their obstinacy, as they would at length be constrained to succumb.
Thou shalt say to this people, Thus saith Jehovah, Behold I set before you the way of life and the way of death. Which was the way of death? Whosoever, he says, abides in this city, shall die by the sword, or by famine, or by pestilence This was incredible to the Jews, and they were no doubt inflamed with rage when they heard that they were to perish in the holy city which God protected; for there he had his sanctuary, and there his rest was. But the Prophet had already dissipated all these delusions; he could, therefore, boldly threaten them, though they still alleged their vain pretences: he had shewed reasons enough why they could hope for nothing less than exile from God, for they had so many times, and so obstinately, and in such various ways provoked him. This, then, he says, is the way of death, it is by remaining in the city. And he mentions several kinds of evils, and shews that God was armed not only with a hostile sword, but would also employ famine and pestilence, so that he would kill some with the sword, consume some with famine, and destroy some with pestilence. Hence he shews that they would be so assailed on every side, that it would be in vain to attempt to escape; for when they shunned the sword, pestilence would meet them; and when they were preserved from the pestilence, the famine would consume them.
He then adds, But he who went out to the Chaldeans, who besieged the city, etc., that is, who willingly surrendered himself; for it was a sign of obedience when the Jews with a resigned mind received correction; and it was also an evidence of repentance, for they thus confessed that they were worthy of the heaviest punishment. This is the reason why the Prophet represents it as the way of life to go out willingly, and to make a surrender of themselves of their own accord to their enemies. And by saying, who besiege you, םכילע םירצה, etserim olicam, he wished to anticipate objections which any one of the people might have alleged, — "How can I dare thus to expose myself? for the Chaldeans besiege us, and it will be all over with me as to my life if I go forth as a suppliant to them." By no means, says the Prophet, for though they carry on a deadly war with the city, yet every one who of his own accord goes forth to them shall be safe, and shall find them ready to shew mercy. God would not have promised this had he not the Chaldeans in his own power, so that he could turn their minds as he pleased.
As to the verb לפנ, nuphel, it means strictly to fall; but I consider that it signifies here to dwell, as in Ge 25:27, where it is said that Ishmael dwelt in the sight of, or over against his brethren. They who render it "died" touch neither heaven nor earth. Some read, "his lot fell among his brethren;" but this is an unnatural rendering. There is, then, no doubt but that the verb means often to lie down, and hence to dwell; and yet I allow that the Prophet alludes to subjection; for we must remember what must have been their condition when they went over to the Chaldeans; they must have been subjected to great reproach. It was then no small humiliation; but yet we may properly render the verb to dwell. He, then, who went out to the Chaldeans and dwelt with them, 24 that is, who suffered himself to be led into exile, or who migrated according to their will from his own country to a foreign land — he, he says, shall live, and his life shall be for a prey, that is, he shall save his life, as when any one finds a prey and takes it as his own by stealth; for prey is to be taken here as an accidental gain. Whosoever, then, he says, shall not deem it too grievous a thing to submit to the Chaldeans, shall at least save his life.
In short, God intimates that the wickedness of the people had advanced so far, that it was not right to forgive them. What, then, was to be done by them? to submit with resignation and humility to a temporal punishment, and thus to cease to shut up the door of God's mercy. He, however, teaches them at the same time that no salvation could be hoped for by them until they were chastised. And hence we may learn a useful doctrine, and that is, that whenever we provoke God's wrath by our perverseness, we cannot be exempt from all punishment; and that we ought not to be impatient, especially when he punishes us moderately; and that provided we obtain eternal mercy, we ought submissively to bear paternal corrections. It follows, —
10. For I have set my face against this city for evil, and not for good, saith the LORD: it shall be given into the hand of the king of Babylon, and he shall burn it with fire.
10. Quia faciem meam contra urbem hanc in malum, et non in bonum, dicit Jehova; in manum regis Babylonis tradetur et exuret eam igni.
He again confirms what he had said, that it would be the way of death if the Jews remained fixed in the city, for this would be to struggle against God; for God is said to set his face for evil, since he had fully determined to punish that nation. To set the face is the same as to be resolute. Then God says that what he had resolved respecting the destruction of Jerusalem could not be changed. Now, what must at length be the issue when any one thinks that he can, against the will of God, escape death? As they who violently stumble against a stone break their legs, and arms, and head, too; so they who furiously stumble against God attain for themselves final ruin. 25
We hence see why the Prophet added this verse: it was, that the Jews might not in their usual manner foster vain hopes; for to hope for any good was to contend with God himself. Delivered, he says, shall be this city into the hand of the king of Babylon, and he shall burn it with fire He intimates that Nebuchadnezzar would not only conquer the people and triumph over a taken city, but that the city itself was doomed to destruction. It is, indeed, a most grievous thing when a city is wholly demolished: cities are often taken, and the conqueror removes the inhabitants here and there, while it remains still a habitable place; but God declares here that he would act more severely towards the city of Jerusalem, for it was to perish by fire. It follows, —
11. And touching the house of the king of Judah, say, Hear ye the word of the LORD;
11. Et ad domum (vel, palatium) regis Jehudah, Audite sermonem Jehovae:
12. O house of David, thus saith the LORD, Execute judgment in the morning, and deliver him that is spoiled out of the hand of the oppressor, lest my fury go out like fire, and burn that none can quench it, because of the evil of your doings.
12. Domus David, sic dicit Jehova, judicate mane judicium (sunt quidemt duo verba, sed utrunque significat judicare; sensus antem est, judicare mature, et proferre rectum et oequum judicium; postea adjungit speciem unam,) liberate spoliatum e manu oppressoris, ne exeat, tamquam ignis, indignatio mea, et ardeat, et non sit extinguens, a facie malitiae studiorum ipsorum (hoc est, propter malitiam scelerum ipsorum).
Now the Prophet tells us that he was sent to the king and his counsellors. Hitherto he has been addressing the king and the whole people indiscriminately; but here a special message is committed to him to be delivered at the palace of the king; and he was to say that judgment was nigh him and his counsellors. But he is not now threatened as before, for there is a condition interposed: he exhorts them to repent, and indirectly promises them pardon, for in vain would he have spoken to them of repentance had he not given them some hopes of pardon and deliverance. He is not yet inconsistent with himself, for though the king was to be driven into exile, he might yet obtain some favor, after having submitted to a paternal correction. Though, then, the Prophet here exhorts the king and his counsellors to repent, he does yet shew that they were not to be wholly free from punishment, and yet he promises some mitigation. 26
And this passage reminds us that we ought not to rush headlong into despair when some great evil is suspended over us, and when God shews that we cannot wholly escape punishment. For there is nothing more unreasonable than that the fear by which God restores us to himself should be the cause of despair, so that we repent not; for though God's wrath be not wholly removed, yet it is a great thing that it is mitigated, which is an alleviation accompanying the evil itself.
In short, the Prophet intimates that God's wrath might be alleviated, though not wholly pacified, provided the king and his counsellors began to act rightly and justly. But he mentions the house of David, not for honor's sake, but, on the contrary, by way of reproach; nor does he refer to David, as some unmeaningly assert, because he ruled justly and was a most excellent and upright king; but the Prophet had regard to God's covenant. For we know that they deceived themselves when they thought that they were to be exempt from trouble through a peculiar privilege, because God had chosen that family, and promised that the kingdom would be perpetual. Thus hypocrites appropriate to their own advantage whatever God has promised; and at the same time they boast, though without faith and repentance, that God is bound to them. Such, then, was the presumption of the king and his counsellors; for they who were David's descendants doubted not but that they were exempt from the common lot of men, and that they were, as they say, sacred beings. Hence the Prophet says, in contempt, The house of David! that is, "let these vain boastings now cease, for God will not spare you, though you may a hundred times boast that you are the descendants of David." And at the same time he upbraids them with having become wholly degenerate, for God had made a covenant with David on the condition that he served him faithfully; but his posterity were become perfidious and apostates. Therefore the Prophet brought before them the name of David, in order that he might the more reproach them, because they were become wholly unlike their father, having departed from his piety.
Thus saith Jehovah, he adds, Judge ye judgment There was no doubt a great liberty taken by the king and his courtiers in committing plunder, for the Prophet would not have here recommended justice to them had they not wholly neglected what was just and right. As, then, there was no care to administer justice, the Prophet bade them to recognize what was due to God and to his people. But it was a most grievous trial to all the godly to see that the sacred house, in which the living image of God ought to have shone forth brightly, was become a house of spoils, where robbers dwelt, who with impunity plundered all around them. When, therefore, the state of things is in such a disorder that the very judges, whom God has set over his Church, are like robbers, let us know that such a thing happened formerly; nor is there a doubt but that God thus took vengeance on the impiety and wickedness of the people, for he would have never suffered that house to be so contaminated and so filled with so many crimes, had not the people been unworthy of a good and faithful king and of upright counsellors. Let us, then, know that the Prophet exhorted the king and his counsellors to execute justice, because they had forgotten their office, and were become like rapacious wolves. 27
He specifies one act, Free ye the spoiled from the hand of his oppressor Some read, "from the hand of the fraudulent," as though קשע, oshek, should mean to oppress by calumny and malice, or by fraudulent means; but it is to be taken otherwise here. Some distinguish between the two words קשע, oshek, and לזג, gesal, and say that the first means to retain a deposit or wages, or anything that belongs to another, and that the latter signifies to take a thing by force, to plunder. But this difference, as it appears, is not observed by the Prophet, for he says, "Free ye the plundered or the spoiled." From whose hand? from "the hand of the oppressor." As, then, these two words correspond, I doubt not but that לזג, gesal, means both to take by force and to plunder; and that though קשע, oshek, means often fraudulently to oppress, yet not always. However this may be, God intimates that neither the king nor his counsellors had any care for the poor, so as to repress violence, and robbery, and plunder. Then the very judges themselves were the associates of robbers, for they allowed them with impunity to rob and plunder without affording any aid to helpless men when they were thus wickedly harassed. There is, however, no doubt but that God would have them to perform their duties towards all, both rich and poor, without exception; but as injustice in this particular was especially seen, this is the reason why by stating a part for the whole he specified only one thing. 28
He then adds, Lest my indignation go forth like fire, and burn, and there be none to extinguish it Here the Prophet intimates, that except the king and his courtiers repented, it was all over with them. There is then a contrast to be understood here between that paternal correction of which he had spoken, and the destruction of which the Prophet now speaks. God's indignation had been already kindled, nor could it be immediately extinguished; and though they had to suffer, yet the issue would have been happy and according to their wishes: but he here declares that there would be an irreconcilable war with God, except they labored to return to his favor. He adds, On account of the wickedness of their doings There is here a change of person, except we read םכ, cam, "you;" but this sort of change often occurs in Scripture. The Prophet, after having addressed them, says now, "on account of the wickedness of their doings," as though having finished his discourse, he spoke of them as being absent, or as though God, after having given orders to his Prophet, then added, "I denounce this on them, because they have so deserved."
Grant, Almighty God, that as we cease not, by new crimes, daily to kindle thy wrath, we may not proceed to obstinacy or contempt; and since it is good for us to be chastised by thine hand, grant that we may resignedly submit to thy scourges, and allow thee to act the part of a Father towards us, in restoring us to the right way, and never cease to hope in thee, even when thou seemest to be angry with us; but may our hope regard that issue which thou promisest, even that evils themselves shall be an aid to our salvation, until having gone through all the miseries of the present life, we shall come into that blessed rest which thine only-begotten Son has procured for us. — Amen.
13. Behold, I am against thee, O inhabitant of the valley, and rock of in the plain, saith the LORD; which say, Who shall come down against us? or who shall enter into our habitations?
13. Ecce ego contra to, quae habitas in valle, petra in planitie (vel, patrae planitiei, alii vertunt) dicit Jehova; qui dicitis, Quis descendet contra nos? et quis ingrediatur habitacula nostra?
l4. But I will punish you according to the fruit of your doings, saith the LORD: and I will kindle a fire in the forest thereof, and it shall devour all things round about it.
14. Et visitabo super vos secundum fructum studiorum vestrorum, dicit Jehova; et accendam ignem in sylva ejus, et consumet quiequid est in circuitu ejus.
Though the whole nation was corrupt in the time of the Prophet, yet Jerusalem was the head and seat of all evils, especially as there was there more licentiousness; and then they thought that the Prophets had no liberty there, as though the citizens were, by a peculiar privilege, exempt from all reproof; and, lastly, the very situation of the city gave them courage, for when they regarded the height of their walls, their towers, and fortresses, they thought themselves beyond the reach of danger. Hence was the security which the Prophet now condemns; and, therefore, he calls it the inhabitant of the valley
Jerusalem, we know, was situated on small hills: the Mount Sion had two tops; and then there were hills contiguous, especially towards Lebanon; there was, however, a plain on every side. And then if we except Mount Sion, Jerusalem was in a valley; for it was surrounded, we know, by mountains. There were mountains around it, as it is said in Ps 125:2. Now, its very situation gave confidence to the citizens, as access to it was difficult. They, therefore, thought that enemies could not come into that valley, which kept them inclosed, as in a fortified place. This is the reason why the Prophet called not the city by its own name, but said that it dwelt in the valley; and afterwards he called it a rock in the plain; for רשי, isher, is straight, and hence רושימ, mishur, means a level ground. The whole region was then a continued plain as far as the mountains. Jerusalem itself had also, as we have said, its small hills; it was therefore, as it were, a rock in a Plain 29
We now see for what purpose the Prophet used this circumlocution, even because the Jews gloried in the position of their city, as though it was impregnable; and also, because the vicinity of the mountains, as well as the plain, gave them great advantages. And we know how disposed men are to take to a false security when there is apparently no danger; but on the contrary, they think of various defences and aids from which they expect to derive help. It is, therefore, this false boasting that the Prophet condemns, when he calls Jerusalem the inhabitant of the valley, and then says, that it was a rock in the plain
What follows makes this more clear, Who say, Who shall come down against us? and, Who shall enter into our habitations? The verb תחי, ichet, some take in the sense of tearing, "Who shall make a breach on us?" They derive the word from תתח, chetat; but it is rather from תחנ, nechat, to descend; for the first meaning would be too strained. The Prophet speaks according to the opinion of the people, who thought themselves sufficiently fortified against all the attacks of their enemies. It may have been, indeed, that they did not speak thus openly; but the Prophet had regard to the hidden thoughts of their hearts, when he ascribed to them this boasting, — that they dwelt in an impregnable place, as the access to it was formidable; for they spoke boldly, "Who shall descend to us? 30 who will enter our houses?" as though they had their nest in the clouds. They intimated that their state would be safe, because their enemies would not dare to come nigh them, or would be disgracefully repelled if they dared, as it would be enough for them to close their gates.
But God, on the contrary, says, Behold I will come to thee, or against thee, and will visit thee. There is, indeed, a change of number; for he says, I will visit you, for he had begun by saying, "Ye who say," םירמאה, eamrim. I will visit upon you, he says, the fruit of your doings; that is,
"I will deal with you according to what you have done, as your works deserve." Merit is to be taken for reward. Then God threatens that he would render to the Jews what they merited, because they had not ceased to provoke his wrath.
He adds, lastly, I will kindle a fire in its forest Some take "forest" metaphorically for the neighboring towns; but this seems foreign to the Prophet's meaning. I do not, indeed, deny but that there is a metaphor in the words; but then the word forest is not to be applied to towns and villages, but to the buildings of the city itself, according to a mode of speaking elsewhere used by the Prophets. As their houses were built of a large quantity of wood, of tall and most choice trees, the Prophet compares this mass of wood to a forest. We may, however, give a simpler explanation, and I know not whether it be more suitable that the Prophet points out Lebanon. He then means by the forest of the city the trees of Lebanon, which we know were particularly fine, for their loftiness were everywhere known; and we know also that they were very large. As, then, a part of their false glory was Mount Lebanon, the Prophet distinctly intimates that it would serve as a help to burn the city itself; for when God burned Jerusalem, he would take from the vicinity materials for the purpose. 31
Now, as we understand the meaning of the Prophet, let us learn how to apply this passage. We have said elsewhere that nothing is more hateful to God than false confidence; when men, relying on their own resources, promise to themselves a happy and a safe condition, they become torpid in their own security. Thus it comes, that they despise God, and never flee to him; they scorn his judgments, and at length are carried away by a mad impulse to every kind of insolence. This is the reason why the Prophets so often and so sharply reprove secure men, for they become presumptuous towards God when they are touched by no regard for him, and with no fear of him. They then not only dishonor God by transferring the hope of their safety to mere means or such helps as they foolishly depend on, but they also think that they are not under the authority of God. Hence it is, that they promise themselves impunity, and thus become wholly hardened in their sins. Now follows —
---
Footnotes
2. Pray now for us to Jehovah; for Nebuchadrezzar, the king of Babylon, is warring against us: it may be that Jehovah will deal with us according to all his wondrous works, and make him to depart from us.
The verb שרד, transitively as here, means to seek: see Ps 34:5. And to seek the favor of Jehovah, or to pray to him, seems most consistent with the latter part of the verse. Blayney's rendering is, "Intreat, we pray thee, Jehovah for us;" and this is the meaning taken by Venema and Gataker. — Ed
The Versions vary; that of Sept. is, "who inhabitest the valley of Sor, the plain;" the Vulg., "the inhabitress of the solid valley and of the plain;" the Syr., "who dwellest in valleys, who hast a large plain;" and the Targ., "who dwellest in strength, in fortified cities." The nearest to the original is the Sept. version; which has been followed by Venema, who thought that there was a valley called Sor in Jerusalem, which, from its situation, was the most secure part of the city: hence the word "descend," in the following sentence.
Blayney's version is, "O thou inhabitant of the levelled hollow of a rock." He considered that Mount Sion is meant, the residence of the house of David, and so called, because the top was levelled. Then he rendered the following sentence, "Who shall make a breach on us?" But the difficulty is to understand "the levelled hollow," and how to make the original to bear such a rendering. Doubtless, the version of Calvin or that of Venema, which is not very different, is the best. — Ed.
---
Next: Chapter 22