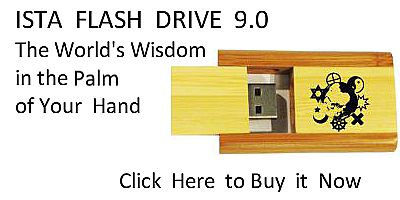 Sacred Texts
Christianity
Calvin
Index
Previous
Next
---
Calvin's Commentaries, Vol. 4: Harmony of the Law, Part II, tr. by John King, [1847-50], at sacred-texts.com
---
10. When thou goest forth to war against thine enemies, and the LORD thy God hath delivered them into thine hands, and thou hast taken them captive,
10. Quum egressus fueris ad bellum contra inimicos tuos, et dederit eos Jehova Deus tuus in manum tuam, et ex eis captivos abduxeris:
11. And seest among the captives a beautiful woman, and hast a desire unto her, that thou wouldest have her to thy wife;
11. Videris autem in captivitate mulierem pulchram forma, et deamaris eam, et acceperis tibi in uxorem.
12. Then thou shalt bring her home to thine house; and she shall shave her head, and pare her nails;
12. Introduces eam domum tuam: et radet caput suum, ac praecidet ungues suos:
13. And she shall put the raiment of her captivity from off her, and shall remain in thine house, and bewail her father and her mother a full month: and after that thou shalt go in unto her, and be her husband, and she shall be thy wife.
13. Deponetque vestimentum captivitatis suae a se, et manebit in domo tua, ae flebit patrem suum, et matrem suam mensem integrum: et postea ingredieris ad eam, erisque maritus ejus, et erit tibi uxor.
10. When thou goest forth to war. The same thing is now commanded respecting wives as above respecting meats. As regarded the Canaanites, who were destined and devoted to destruction, we have seen that the Israelites were prohibited from taking their women to wife, lest this connection should be an enticement to sin; but Moses now goes further, viz., that the Israelites, having obtained a victory over other nations, should not marry any of the captive women, unless purified by a solemn rite. This, then, is the sum, that the Israelites should not defile themselves by profane marriages, but in this point also should keep themselves pure and uncorrupt, because they were separated from other people, to be the peculiar people of God. It was better, indeed, that they should altogether abstain from such marriages; yet it was difficult so to restrain their lust as that they should not decline from chastity in the least, degree; and hence we learn how much license conquerors allow themselves in war, so that there is no room for perfect purity in them. Wherefore God so tempers His indulgence as that the Israelites, remembering the adoption wherewith He had honored them, should not disgrace themselves, but in the very fervor of their lust should retain some religious affection. But the question here is not of unlawful ravishment, but Moses only speaks of women who have been made captives by the right of war, for we know that conquerors have abused them with impunity, because they had them under their power and dominion. But since many are led astray by the blandishments of their wives, God applies a remedy, viz., that the abjuration of their former life should precede their marriage; and that none should be allowed to marry a foreign wife until she shall have first renounced her own nation. To this refers the ceremony, that the woman should shave her head, and cut her nails, and change her garments, and lament her father and her family for an entire month, viz., that she may renounce her former life, and pass over to another people. Some of the rabbins twist the words to a different meaning, as if God would extinguish love in the minds of the husbands by disfiguring the women; for the shaving of the head greatly detracts from female beauty and elegance; and "to make the nails," for so the words literally mean, they understand as to let them grow; and the prolongation of the nails has a disgusting appearance. But their gloss is refuted by the context, in which she is commanded to put off the raiment of her captivity.: But I have no doubt but that their month of mourning, their shaven head, and the other signs, are intended by God for their renewal, so that they may accustom themselves to different habits. And with the same object they are commanded to bewail their parents as if dead, that they may bid farewell to their own people. To this the Prophet seems to allude in Ps 45:10, when he says, "Hearken, O daughter, and consider, and incline thine ear; forget also thine own people, and thy father's house;" for he intimates that otherwise the marriage of a foreign woman with Solomon would not be pure and legitimate, unless she should relinquish her superstitions, and devote herself to God's service. Nor was it needless that God should require the Israelites diligently to beware lest they should take wives as yet aliens from the study of true religion, since experience most abundantly shows how fatal a snare it is. But although we are not now bound to this observance, yet the rule still holds good that men should not rashly ally themselves with women still devoted to wicked superstitions. 51
---
Footnotes
---
Next: Judicial Supplements