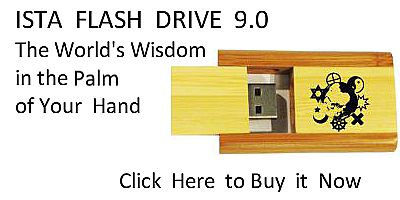 Sacred Texts
Christianity
Calvin
Index
Previous
Next
---
Calvin's Commentaries, Vol. 4: Harmony of the Law, Part II, tr. by John King, [1847-50], at sacred-texts.com
---
21. Ye shall not eat of any thing that dieth of itself: thou shalt give it unto the stranger that is in thy gates, that he may eat it; or thou mayest sell it unto an alien: for thou art an holy people unto the LORD thy God.
21. Non comedetis ullum cadaver: peregrino qui est intra portas tuas dabis illud, et comedet illud, aut vendes alienigenae: populus enim sanctus es Jehovae Deo tuo.
31. And ye shall be holy men unto me: neither shall ye eat any flesh that is torn of beasts in the field; ye shall cast it to the dogs.
31. Viri sancti eritis mihi: carnem in agro raptam non comedetis, cani projicietis eam.
15. And every soul that eateth that which died of itself, or that which was torn with beasts, whether it be one of your own country, or a stranger, he shall both wash his clothes, and bathe himself in water, and be unclean until the even: then shall he be clean.
15. Onmis anima quae comederit cadaver, aut raptum, tam de indigenis quam de peregrinis, lavabit vestimenta sua, ubi laverit se aqua: eritque immundus usque ad vesperam, deinde mundus erit.
16. But if he wash them not, nor bathe his flesh; then he shall bear his iniquity.
16. Quod si non laverit vestes, et carnem non laverit, portabit iniquitatem suam.
Deuteronomy 14:21. Ye shall not eat of any thing that dieth of itself. The eating of any carcase, or of flesh torn by wild beasts, is reckoned among the causes of defilement; but we must understand it to be the carcase of an animal which has died of hunger or disease, for, from the nature of its death, it contracted impurity, although in itself it were otherwise pure. The end of the precept is gathered from the reason which is immediately subjoined, "for thou art a holy people unto the Lord thy God," and from the ablution which is prescribed in the passage from Leviticus. The same thing is, secondly, enjoined respecting flesh that has been torn, as before with regard to the carcase, for the deformity of its laceration is counted as uncleanness. The holiness of the people is again referred to, that they may more diligently beware of defilements. Hence it follows that those were contaminated who should eat of torn flesh. Therefore, in the third passage, he confirms it that the Jews were to abstain, and were prohibited from the eating of a carcase or the flesh of an animal torn by beasts, lest they should pollute themselves. Nor is it an objection that the eating of carrion and of blood are here prohibited in conjunction with each other; for we know that Moses does not always arrange his precepts in order, but promiscuously adduces such as appertain to different classes. Therefore, I have thought it well to separate these two prohibitions which have distinct objects, and whose dissimilarity manifestly appears from the difference of their punishment. He who shall have eaten blood shall be cut off from the people; whereas he who shall have eaten carrion, shall wash himself and be unclean till the evening. A question might again arise respecting torn or lacerated flesh; but it seems in my judgment to be plain enough from the context, that flesh torn by beasts is counted amongst unclean meats; for the reason of the law is expressed, viz., because those who were chosen to be a holy people should keep themselves pure and incorrupt. Nor would God command that meat intended for man should be thrown to dogs, unless it were infected with a contagion, which would pollute His holy ones. As to the command, in the first passage, to give it to a stranger, or to sell it to an alien, that he might eat it, it does not appear reasonable, since that would be to supply the materials for sin, as though one should offer a sword to a madman, or transfer illicit goods to others. But the solution of this difficulty is easy: for the Gentiles were permitted to eat indifferently of all sorts of food, since no distinctions were placed between them; but the prohibition of certain meats was a mark of separation between them and the elect people of God. A more difficult question arises from a kind of contradiction, because Moses in another passage binds both the stranger and the home-born by the same law, and declares them to be alike unclean if they shall have tasted of carrion. But we must bear in mind that he sometimes calls those strangers who, although born of heathen parents, had embraced the Law. Circumcision, therefore, connected them with God, just as if they had derived their origin from Abraham; whilst there were other strangers, whom uncircumcision separated from the children of Abraham as profane and excomnmnicate. The sum is, that whosoever allege God's name, and boast themselves to be His people, are called to cultivate holiness, and to keep themselves pure from every stain.
---
Next: Marriage With Unbelievers