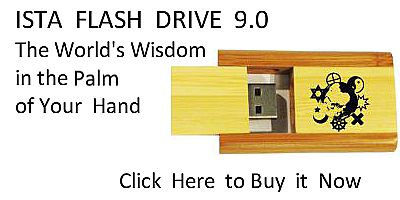 Sacred Texts
Age of Reason
Index
XII. Architectural Designs Index
Previous
Next
---
Buy this Book at Amazon.com
---
The Da Vinci Notebooks at sacred-texts.com
III. Castles and Villas.
A. Castles.
Pl. LXXX, No. 1 (P. V. fol. 39b; No. d'ordre 2282). The fortified place here represented is said by Vallardi to be the "castello" at Milan, but without any satisfactory reason. The high tower behind the "rivellino" ravelin--seems to be intended as a watch-tower.
Pl. LXXX, No. 2 (MS. B, 23b). A similarly constructed tower probably intended for the same use.
Pl. LXXX, No. 3 (MS. B). Sketches for corner towers with steps for a citadel.
Pl. LXXX, No. 4 (W. XVI). A cupola crowning a corner tower; an interesting example of decorative fortification. In this reproduction of the original pen and ink drawing it appears reversed.
B. Projects for Palaces.
Pl. LXXXI, No. 2 (MS. C. A, 75b; 221a, see No. 748). Project for a royal residence at Amboise in France.
Pl. LXXXII, No. 1 (C. A 308a; 939a). A plan for a somewhat extensive residence, and various details; but there is no text to elucidate it; in courts are written the three names:

C. Plans for small castles or Villas.
The three following sketches greatly resemble each other. Pl. LXXXII, No. 2 (MS. K3 36b; see No. 749).
Pl. LXXXII, No. 3 (MS. B 60a; See No. 750).
Pl. LXXXIII (W. XVII). The text on this sheet refers to Cyprus (see Topographical Notes No. 1103), but seems to have no direct connection with the sketches inserted between.
Pl. LXXXVIII, Nos. 6 and 7 (MS. B, 12a; see No. 751). A section of a circular pavilion with the plan of a similar building by the side of it. These two drawings have a special historical interest because the text written below mentions the Duke and Duchess of Milan.
The sketch of a villa on a terrace at the end of a garden occurs in C. A. 150; and in C. A. 77b; 225b is another sketch of a villa somewhat resembling the Belvedere of Pope Innocent VIII, at Rome. In C. A. 62b; 193b there is a Loggia.
Pl. LXXXII, No. 4 (C. A. 387a; 1198a) is a tower-shaped Loggia above a fountain. The machinery is very ingeniously screened from view.
---
Next: 748.