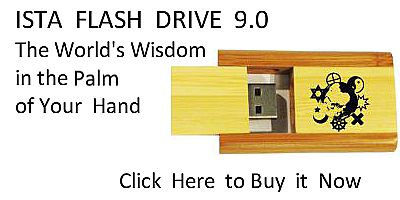 Sacred Texts
Age of Reason
Index
IX. The Practice of Painting Index
Previous
Next
---
Buy this Book at Amazon.com
---
The Da Vinci Notebooks at sacred-texts.com
494.
OF THE LIFE OF THE PAINTER IN HIS STUDIO.
To the end that well-being of the body may not injure that of the mind, the painter or draughtsman must remain solitary, and particularly when intent on those studies and reflections which will constantly rise up before his eye, giving materials to be well stored in the memory. While you are alone you are entirely your own [master] and if you have one companion you are but half your own, and the less so in proportion to the indiscretion of his behaviour. And if you have many companions you will fall deeper into the same trouble. If you should say: "I will go my own way and withdraw apart, the better to study the forms of natural objects", I tell you, you will not be able to help often listening to their chatter. And so, since one cannot serve two masters, you will badly fill the part of a companion, and carry out your studies of art even worse. And if you say: "I will withdraw so far that their words cannot reach me and they cannot disturb me", I can tell you that you will be thought mad. But, you see, you will at any rate be alone. And if you must have companionship
find it in your studio. This may assist you to have the advantages which arise from various speculations. All other company may be highly mischievous.
---
Next: 495.