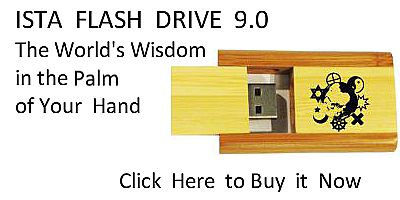 Sacred Texts
Age of Reason
Index
III. Six Books on Light and Shade Index
Previous
Next
---
Buy this Book at Amazon.com
---
The Da Vinci Notebooks at sacred-texts.com
179.
THE ACTION OF THE LIGHT AS FROM ITS CENTRE.
If it were the whole of the light that caused the shadows beyond the bodies placed in front of it, it would follow that any body much smaller than the light would cast a pyramidal shadow; but experience not showing this, it must be the centre of the light that produces this effect.
PROOF.
Let a b be the width of the light from a window, which falls on a stick set up at one foot from a c 84 . And let a d be the space where all the light from the window is visible. At c e that part of the window which is between l b cannot be seen. In the same way a m cannot be seen from d f and therefore in these two portions the light begins to fail.
Shadow as produced by two lights of different size (180. 181).
---
Footnotes
100:83 : The diagram belonging to this passage is between lines 4 and 5 in the original. Comp. the reproduction Pl. IV, No. 4. The text and drawing of this chapter have already been published with tolerable accuracy. See M. JORDAN: "Das Malerbuch des Leonardo da Vinci". Leipzig 1873, P. 90.
101:84 6: bastone (stick). The diagram has a sphere in place of a stick.
---
Next: 180.