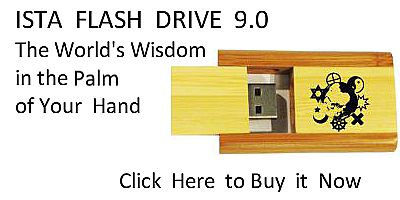 Sacred Texts
Age of Reason
Index
III. Six Books on Light and Shade Index
Previous
Next
---
Buy this Book at Amazon.com
---
The Da Vinci Notebooks at sacred-texts.com
131.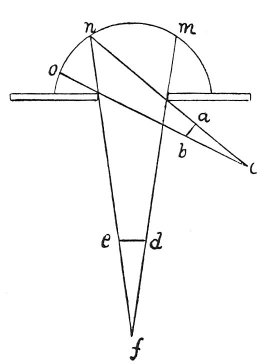 THE RAYS WHETHER SHADED OR LUMINOUS HAVE GREATER STRENGTH AND EFFECT AT THEIR POINTS THAN AT THEIR SIDES.
Although the points of luminous pyramids may extend into shaded places and those of pyramids of shadow into illuminated places, and though among the luminous pyramids one may start from a broader base than another; nevertheless, if by reason of their various length these luminous pyramids acquire angles of equal size their light will be equal; and the case will be the same with the pyramids of shadow; as may be seen in the intersected pyramids a b c and d e f, which though their bases differ in size are equal as to breadth and light.
---
Footnotes
79:57 : 51--55: This supplementary paragraph is indicated as being a continuation of line 45, by two small crosses.
---
Next: 132.